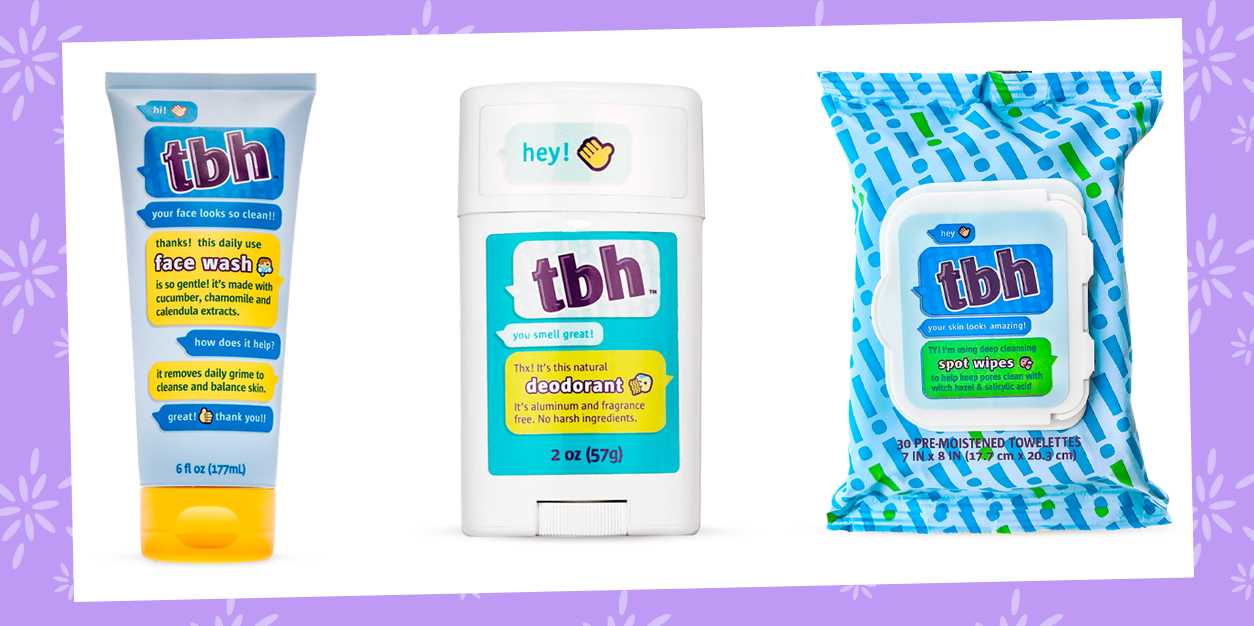 Slay Your Summer Routine With These TBH Kids Essentials + GIVEAWAY
NOTE: We teamed up with TBH Kids for this Summer Giveaway. All opinions are our own; we were under no obligation to give a positive review. Giveaway prizes provided by TBH Kids.
Summertime means no school, no rules, and heading outside for lots of sun-soaked adventures. You've got the freedom and the time to do pretty much anything you want! Whether you're headed to the beach, heading out on a road trip, or just kicking it at home in the air conditioning, one thing is for sure – summer heat and sweat can wreak havoc on your skin.
That's why we've teamed up our friends at TBH Kids to help you get the refresh you deserve. Their products are formulated for tween and teen skin and are made with natural ingredients you can feel good about.
Slay your summer routine and keep those pores clean with our TBH Kids Summer Giveaway!
TBH Kids Summer Essentials: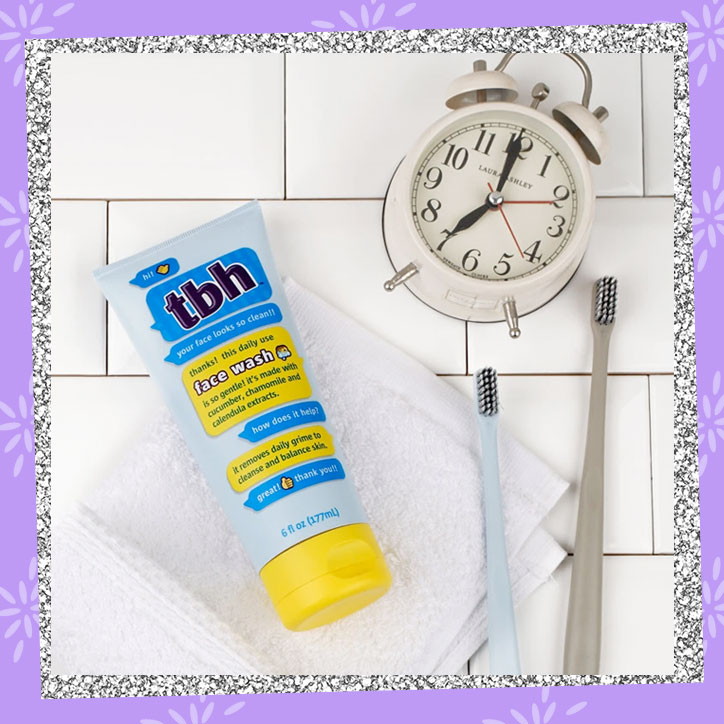 TBH Gentle Gel Face Cleanser:
Washing your face every day is an essential part of growing up, but especially in the summer months! You protect your eyes with a cute pair of sunnies and your skin with your favorite sparkle sunscreen, so why not protect against breakouts with TBH Face Wash!
Their gel face cleanser is made with gentle ingredients like cucumber, calendula, and chamomile that soothe and hydrate your skin. They all work together to fight inflammation and irritation, kick acne's butt, and give your skin a glorious glow.
Instead of dealing with pimples, you'll be flexing your clear skin in the perfect filter-free selfie!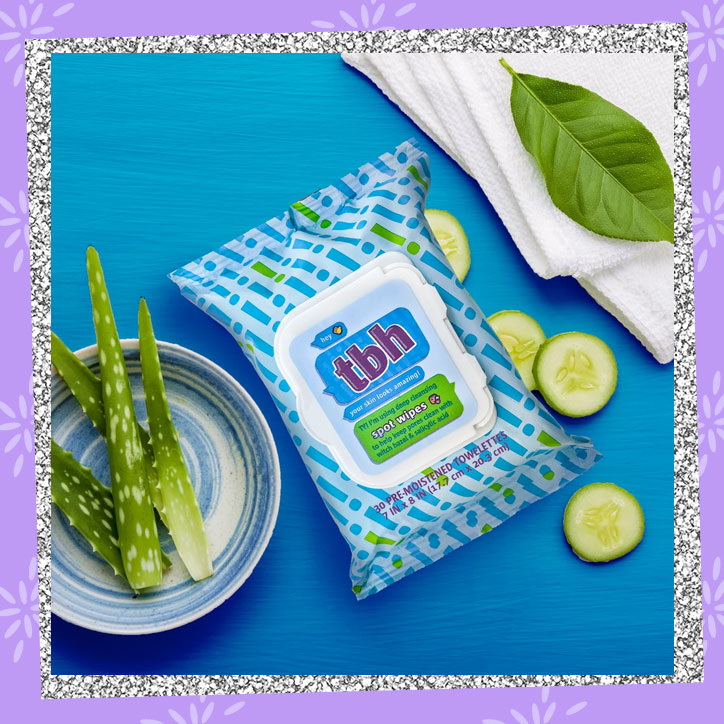 TBH Spot Wash Wipes:
These wipes are a must-have for road trips, camping trips, or any other on-the-go moments where daily face washing isn't always possible. They also work great for sleepovers, after gym class, or as a quick and refreshing way to wipe away sweat and prevent breakouts.
Made with nourishing ingredients like salicylic acid, witch hazel, and aloe, these wipes work well for all skin types. Using these spot wipes helps deep clean your pores by gently exfoliating your skin and wiping away dirt and grime. Plus, they'll leave your skin feeling super soft and fresh!
They work best when paired with a healthy face-washing routine but in a cute travel-friendly pack!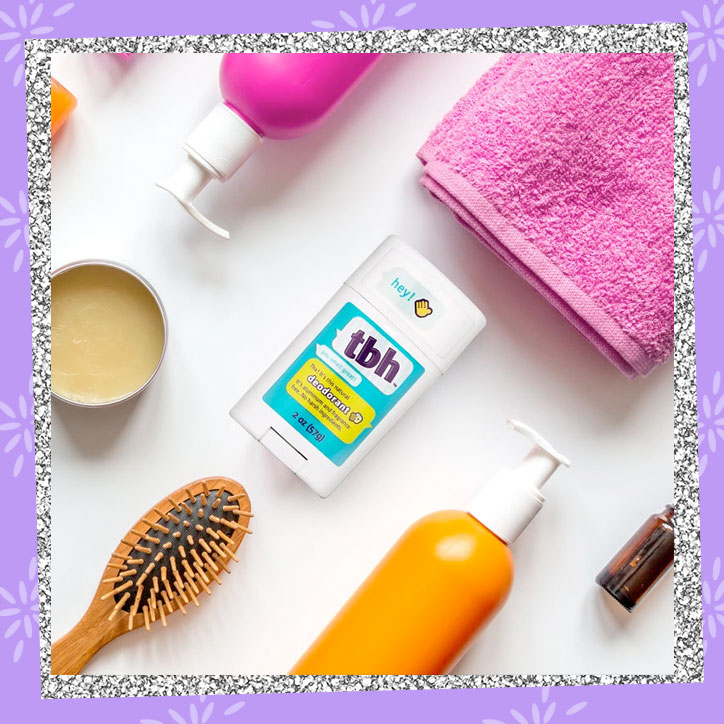 TBH Deodorant:
Blazing summer temps mean you'll be sweatier than usual, even if you're staying indoors.
Deodorant is a vital part of daily hygiene as you get older, and the TBH Kids deodorant is an effective and natural way to keep body odor at bay. Their aluminum-free deodorant uses a blend of charcoal, arrowroot powder, coconut oil, sodium bicarbonate, and witch hazel. All of these ingredients work together to neutralize odors, absorb wetness, and keep you smelling great!
In addition to these must-have products, if you're the lucky winner, you'll also receive a TBH hand sanitizer in your prize pack to help you fight off germs. Their hand sani's aren't available yet, so you'll be one of the first to get your hands on one!
TBH Kids Summer Giveaway: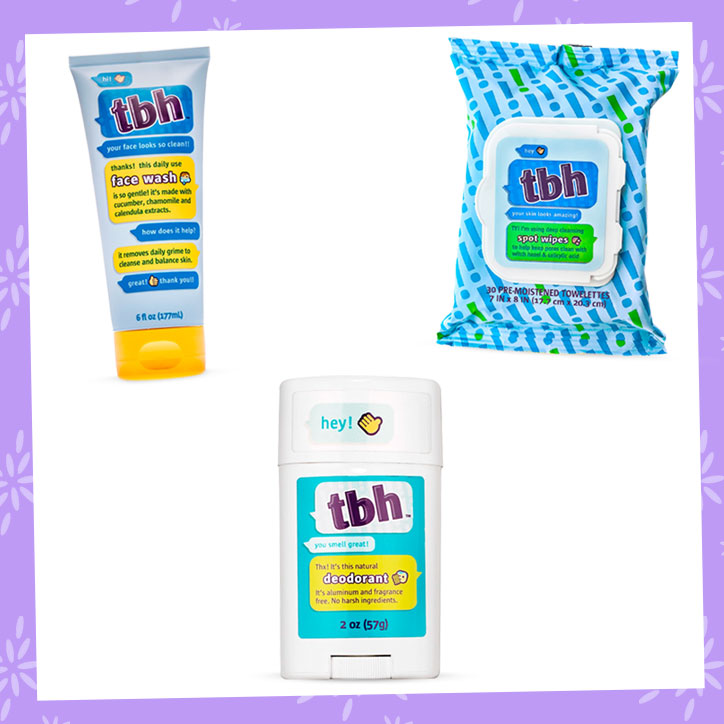 WHAT DO I WIN?:
ONE lucky winner will receive a TBH Kids Prize Pack featuring:
– ONE (1) tube of TBH Kids Face Cleanser
– ONE (1) package of TBH Kids Spot Wash Wipes
– ONE (1) stick of TBH Kids Deodorant
– ONE (1) bottle of TBH Kids Hand Sanitizer
HOW DO I ENTER?:
Grab a parent or guardian and have them fill out the form below by July 24, 2020 at 11:59pm ET.
Giveaway runs from 07/10/20 at 01:00 pm ET through 07/24/20 at 11:59 pm. Open to US residents ONLY. Be sure to read the fully detailed rules HERE before entering.
THIS GIVEAWAY HAS ENDED AND THE WINNER HAS BEEN CONTACTED.
You must be 18 or older to enter. Please, only ONE entry per person. If selected as a winner, we will provide your parent/guardian with an affidavit to confirm that you are a valid winner who has permission to win. They will be REQUIRED to sign and return the affidavit to YAYOMG! to claim your prize. Prizes will not be mailed out without signed parental consent.
Looking for an at-home skincare solution? Whip up this soothing Bee Sweet Face Mask recipe!