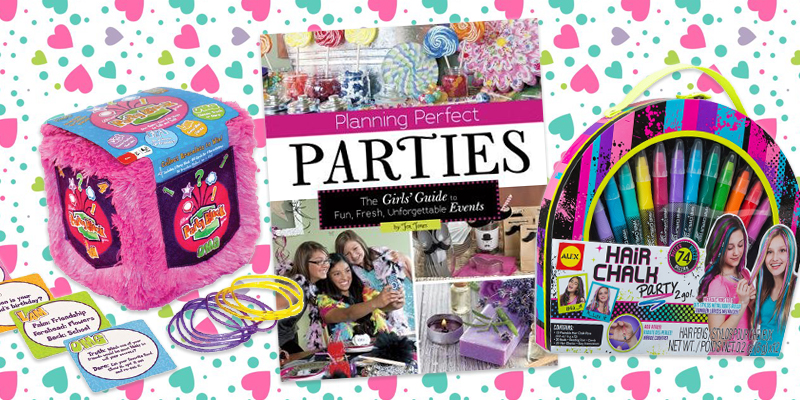 5 Must-Haves For the Ultimate Sleepover
Sleepovers are always a really great way to get all your friends together to hang out, eat junk food, watch movies and stay up all night! If you're looking to kick your party up a notch or just break free of the same old stuff you usually do when your besties stay over (or maybe you just want to bring something fun to bring to a party), we've got 5 great ideas to take you from party planning to super fun activities to do with your friends to make sure your party is the most fun party that's ever happened in the history of parties!
Here's 5 Sleepover Must-Haves for every step of your party:
Plan It:
If you're throwing a sleepover party with more than one guest involved, doing a little pre-planning will definitely help make things go a little smoother. You'll know exactly what's going on from start to finish so you can just kick back and relax with your friends instead of worrying about what to do next at the party.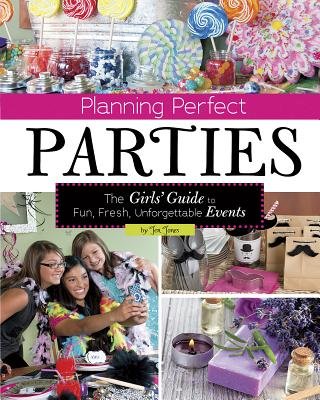 "Planning Perfect Parties: The Girls' Guide to Fun, Fresh, Unforgettable Events" by Jen Jones Donatelli:
"Planning Perfect Parties" is an absolute must-have for anyone planning a sleepover or other type of party. Even if you don't grab anything else on this list – this is the ultimate party planning book and everyone should have a copy. There's lots of ideas on themes, yummy treats you can make, games to play, and more! There's even a checklist you can follow to help you plan each step of the way. There's tips from "Mizz Manners" on etiquette and other party planning tips so that you can make sure everyone at your event feels welcome, comfortable, and included.
Have Some Fun:
No party is complete without some games or activities. Sure, you can go with some classics – like giving makeovers or baking – but sometimes it's fun to bring a game or two into the mix as well!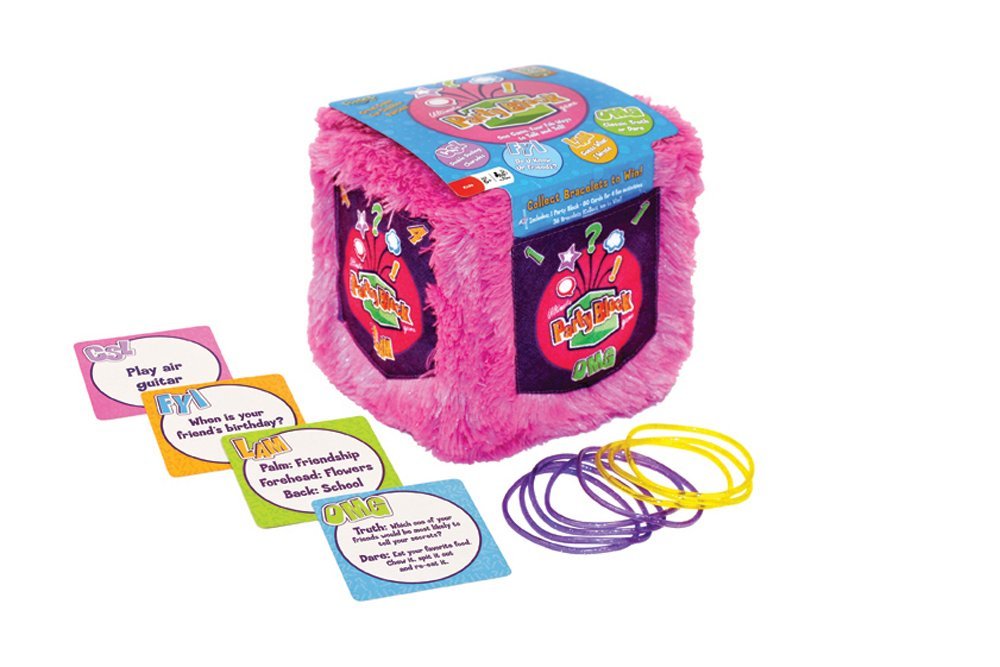 Ultimate Party Block Game – Ideal:
The Party Block Game is a great way to get everyone at your party participating in the fun. Roll the big fuzzy dice to find out which of the 4 game styles you'll play on your turn. There's classics, like Charades and Truth or Dare, as well as trivia to see how much you know about your friends and a game where you guess what your friends wrote on your hand or back. When you win a round, you earn a bracelet. The first person to get 10 bracelets wins!
Get Your Craft On:
Having a group DIY sesh is the perfect way to keep everyone on the same page, and it'll give all your guests a gift to bring home that they made themselves. Plus, if you make something wearable, you can all wear them to school on Monday to be reminded of all the fun you had! Crafting is a great way to get everyone to wind down a bit before bedtime.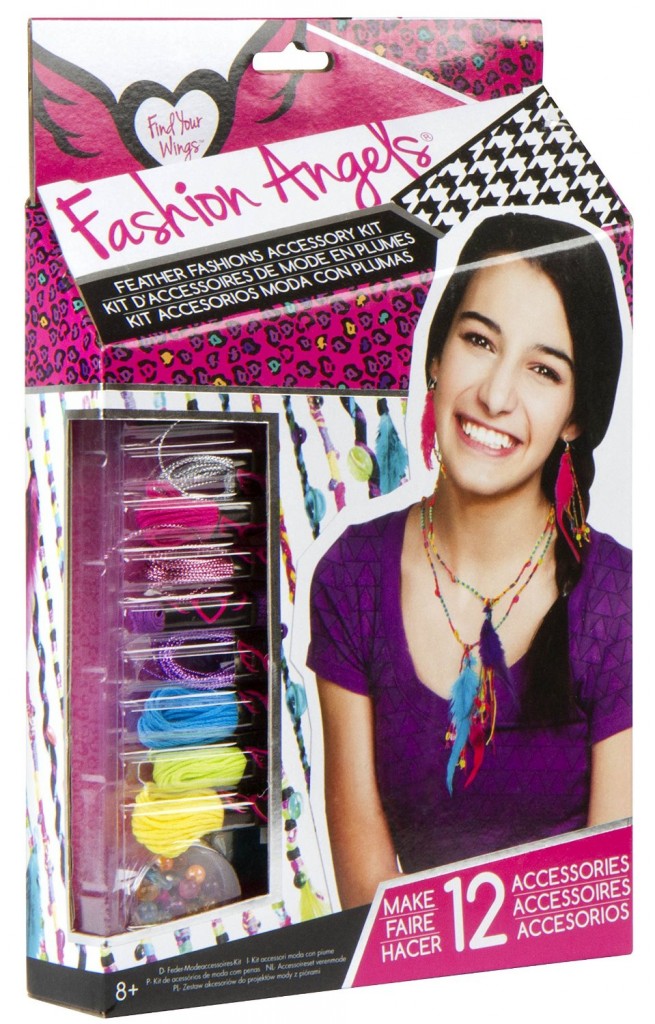 Feather Fashion Accessories Kit – Fashion Angels
You don't have to buy a craft kit for your party, but it's definitely a good way to make sure you have everything you need for all of your guests to make something. Friendship bracelet or similar kits usually come with enough materials to make at least 5-10 items, so you definitely won't run out of materials. You know we're obsessed with Fashion Angels, so we had to pick one of their kits! We went with their Feather Fashion Accessories Kit as our pick, because it allows you to make earrings, necklaces, and bracelets – so everyone at your party can make something different.
Makeover Time:
What's a slumber party without a little makeover action? Whether you want to try crazy nail art, fun hairstyles, or go crazy with your latest lip/eye shades – makeovers are one of the most classic sleepover activities!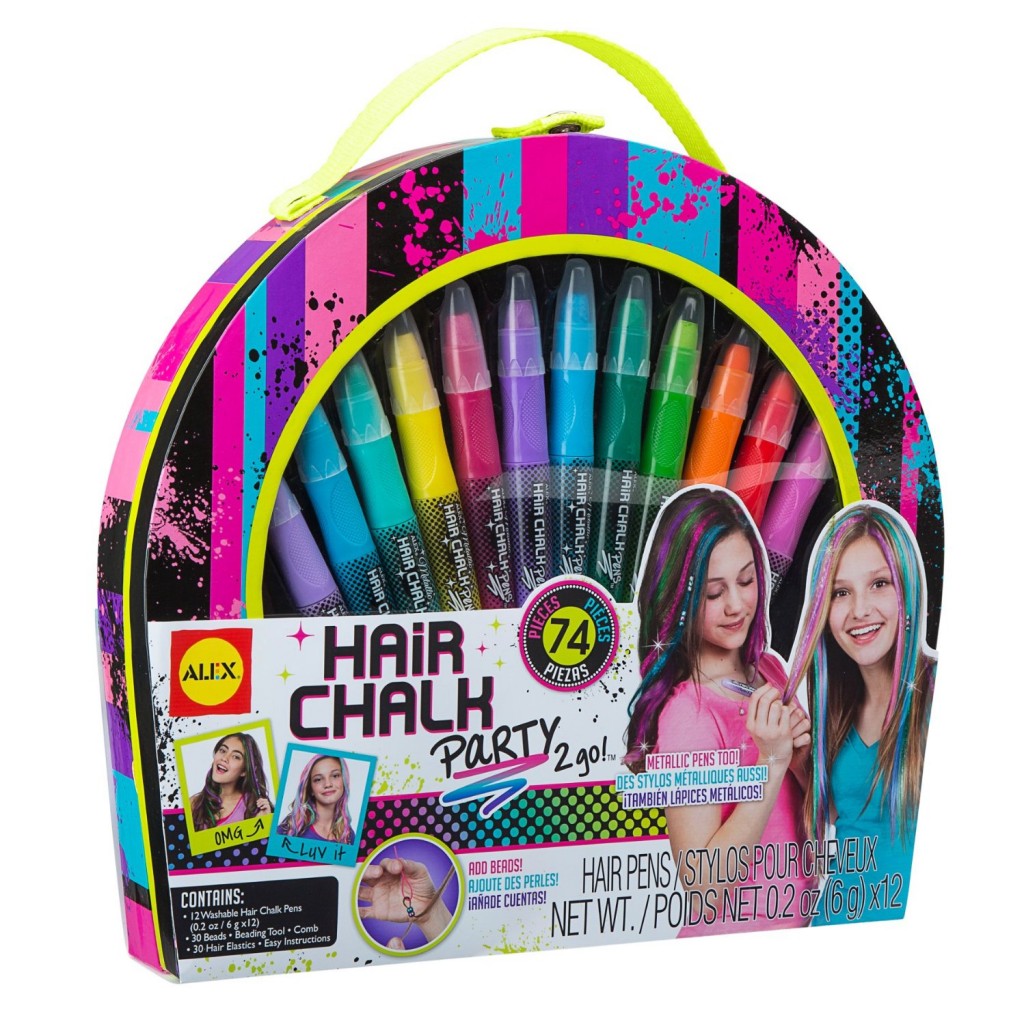 Hair Chalk Party 2 Go – ALEX Toys
We love this hair chalk kit because it comes with 12 awesome colors (7 regular, 5 metallic), plus a beading tool, a ton of beads, and a whole lot of hair ties to help you create the most outrageous hairstyles. It's all crammed into a carrying case that's easy to bring along with you to lots of sleepovers or other events. Hair chalk is really quick and easy to use, and it washes out in just one wash, so it won't make anyone's parents mad.
After It's Over:
After you've stayed up all night, binge-watched movies, and eaten all the snacks, the fun doesn't need to end. Your friends may have left, but there's still something you can do before your mom makes you clean everything up!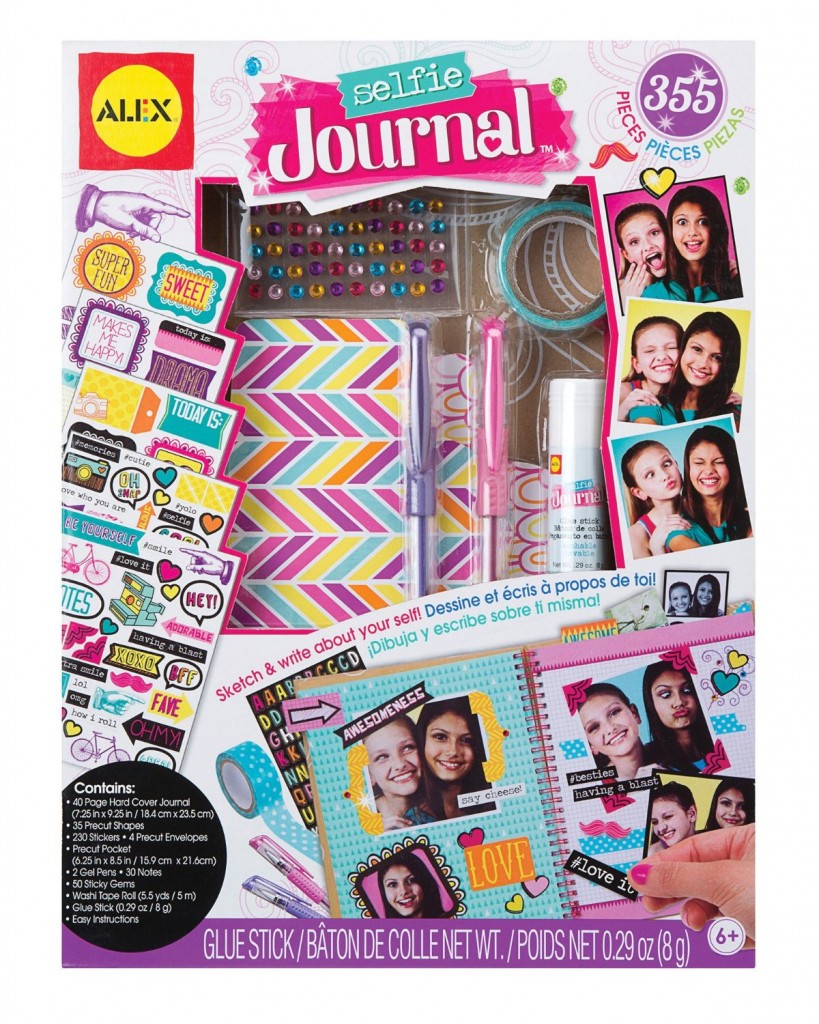 Selfie Journal – ALEX Toys
Since you and your friends will likely take a million selfies and pics during the party, this Selfie Journal is the perfect way to remember your night of fun. The journal comes with washi tape, stickers, gems, and lots of other ways for you to decorate each page and make it your own. Tape in your pics, and you'll have a totally customized scrapbook of your epic sleepover. Another fun idea would be to work on customizing the journal together before your guests go home.
No matter what you decide to do at your party, we're sure it will be a total blast!