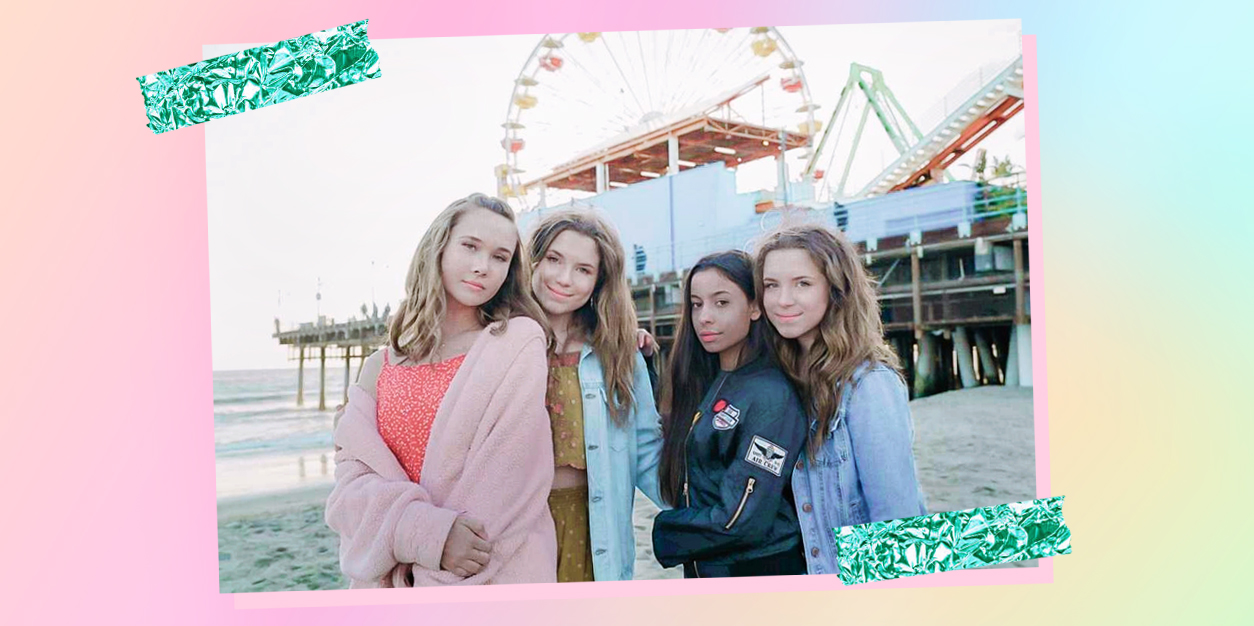 Erin Reese Dishes on I'm Good and Changing Friendships
As much as we may want them to, some friendships don't last forever. The even harder truth? Breaking up with a friend can often sting even more than ending a romantic relationship. Singer Erin Reese recently lived through a similar situation, and like any good artist, she channeled her emotions and experiences into a song.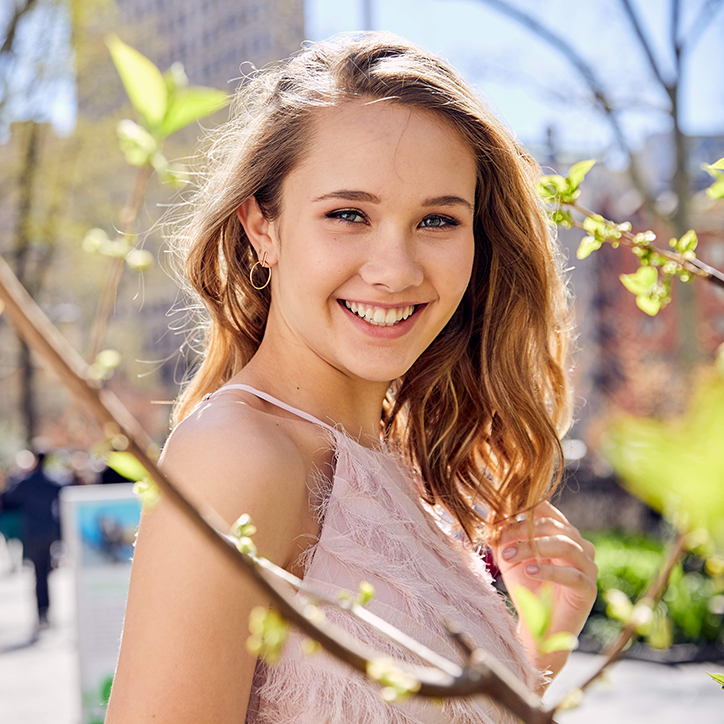 In her upbeat and positive new single, I'm Good, Erin Reese shares the story of a friendship gone wrong, but more importantly, how she came out the other end stronger than before. To show that she's truly feeling good, she invited a few of her IRL besties, the D'Ambrosio Twins and Izabella Alvarez, to join her for a day of fun at the Santa Monica Pier in California to film the video for the song. You can catch it here!
We chatted with Erin about the inspiring message behind I'm Good, filming with her BFFs, and her best friendship advice!
Erin Reese on I'm Good:
Your new single, I'm Good, is out today! Tell us a little about the song and the inspiration behind it.

ERIN REESE: Friendship is hard like any relationship. Being in this industry sometimes the people you think are your friends aren't and it hurts. This song is about staying true to yourself, positive and weeding our those friends that aren't a good fit for you and surrounding yourself with those that want to be with you for you as a person.
Are you hoping to inspire your fans through your music?

ERIN: Absolutely! My purpose is to spread being positive and loving who you are so that you can attract goodness. My debut single (Little Miss Hollywood) was about my journey in a difficult industry and the sacrifices you make, but always having great support. I love music that has meaning and you can relate to.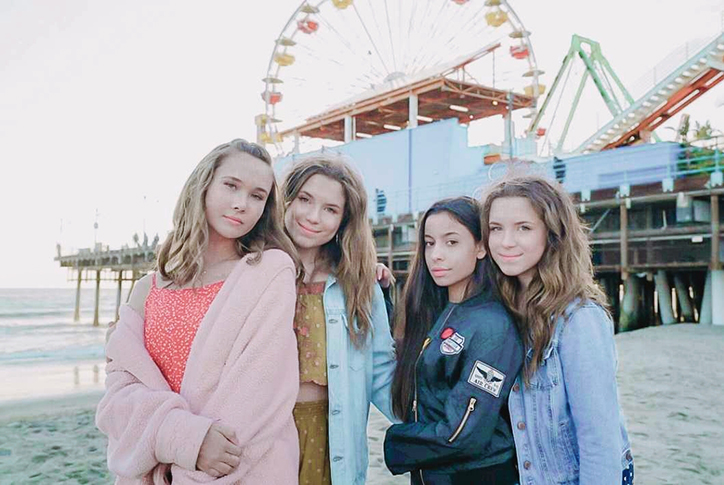 You also filmed a really fun music video for I'm Good. What was it like filming at the beach with your friends?

ERIN: We decided to shoot this video with less structure, more me in my element. I recently experienced heartache over a friendship I thought was good but in the end, it wasn't. Yet, because of that, I found friends that truly love me.

I wanted that to be the theme of the music video – enjoying time with good friends. I love the Santa Monica Pier, being a Florida girl I love the beach, so what is any better than a beach with games and rides?! I was so happy when my friends Bianca D'Ambrosio, Chiara D'Ambrosio, and Izabella Alvarez wanted to be a part of it the video. It was so cold that day but we had the best time, playing games, riding rides, laughing, and being teenagers. My videographer Thomas Petrou was able to capture us just being us!
What are your three favorite songs of the moment?

ERIN: Do my songs count?…LOL!

1. Old Town Road by Lil Nas X ft. Billy Ray Cyrus

2. All My Friends by AJ Mitchell

3. High Horse by Kasey Musgraves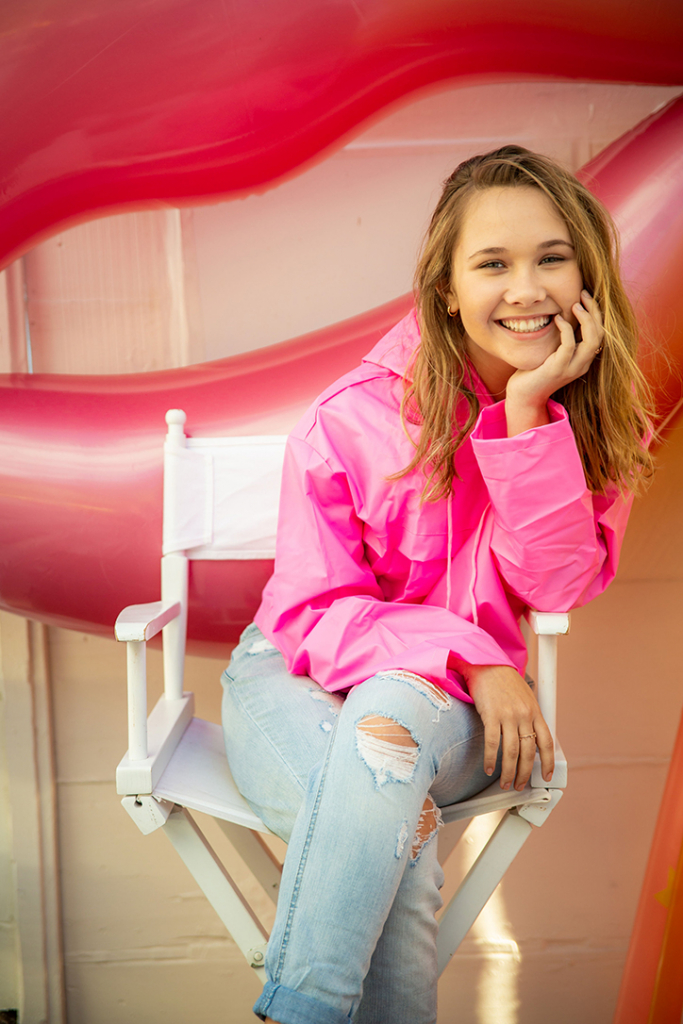 What is the best friendship advice that you'd like to share with your fans?

ERIN: Friendship can be hard, it takes work. Communication is key. Talk out whatever issues that you are having and don't just cut someone off with no closure. Always remember to be true to yourself and don't let anyone's opinion change who you are for who they think you should be!
I'm Good is now available to stream on Spotify, Apple Music, and Amazon. Now that you know all about Erin's new song, get to know Bianca and Chiara D'Ambrosio from the I'm Good music video!