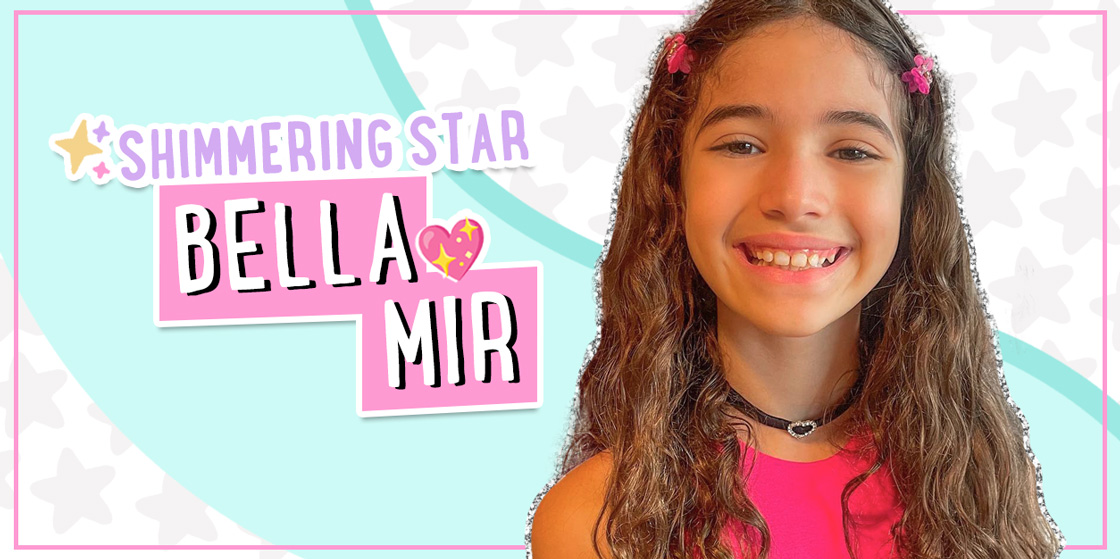 Shimmering Star Spotlight: Bella Mir
Each month YAYOMG! selects a Shimmering Star to spotlight. Follow along as we shine a light on girls who represent kindness, positivity, empowerment, philanthropy, drive, and confidence. They're sure to inspire you!
November has arrived, and with Thanksgiving on the horizon, we're thinking about how grateful we are for our friends and family. It turns out that our latest Shimmering Star, YouTuber and actress Bella Mir, has a lot to be thankful for this year, too!
It's been a big year for Bella! She celebrated 1 million subscribers on her family's YouTube Channel, The Mir Fam, she started her own channel (which you can check out here), and she landed her first acting role – all before celebrating her 9th birthday!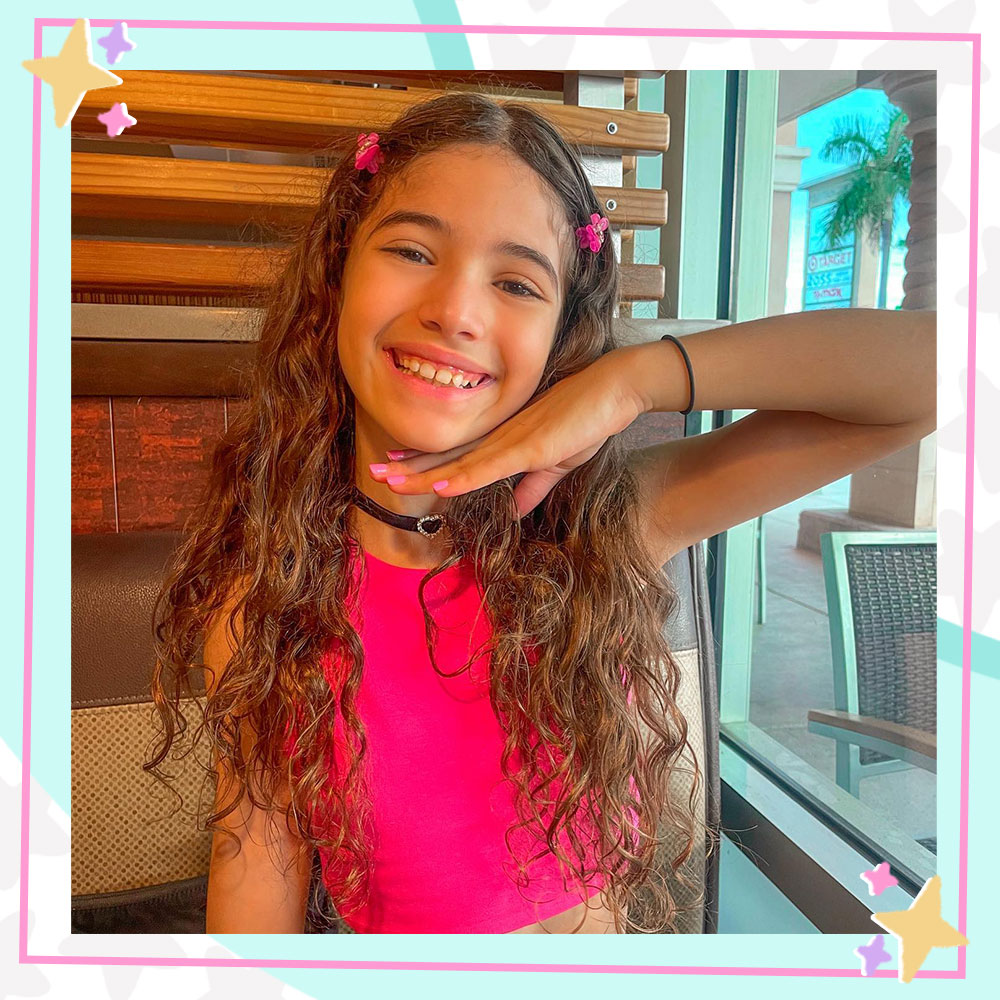 Bella's acting dreams came true when she found out she'd be starring in the 8th season of BratTV's popular series, Mani. After hearing the big news, she flew out to Los Angeles with her family, where she got to film on the Mani set alongside the rest of the cast, as well as her sister Jasmine, who you can also spot in this season of the show! While in LA, Bella and the fam also hit up Disneyland, saw the iconic Hollywood sign, and were invited to check out the YouTube offices.
Bella is also honoring another milestone this month as well. It's Diabetes Awareness Month, and since receiving her Type 1 diagnosis six years ago, she knows a thing or two about why it's so important to spread awareness and let other kids with T1D know they're not alone. Bella had the opportunity to meet another notable T1D Warrior recently, too – Nick Jonas! Bella and her family work with Nick's non-profit, Beyond Type 1, and were invited backstage to meet him at a Jonas Brothers concert. "I recently got to meet Nick Jonas, who is also a Type 1 Diabetic, at his concert. He was so sweet and inspiring!", Bella shared.
Get to know Bella Mir as she dishes on her first acting role, her T1D journey, and her biggest dreams for the future!
Get to Know Bella Mir: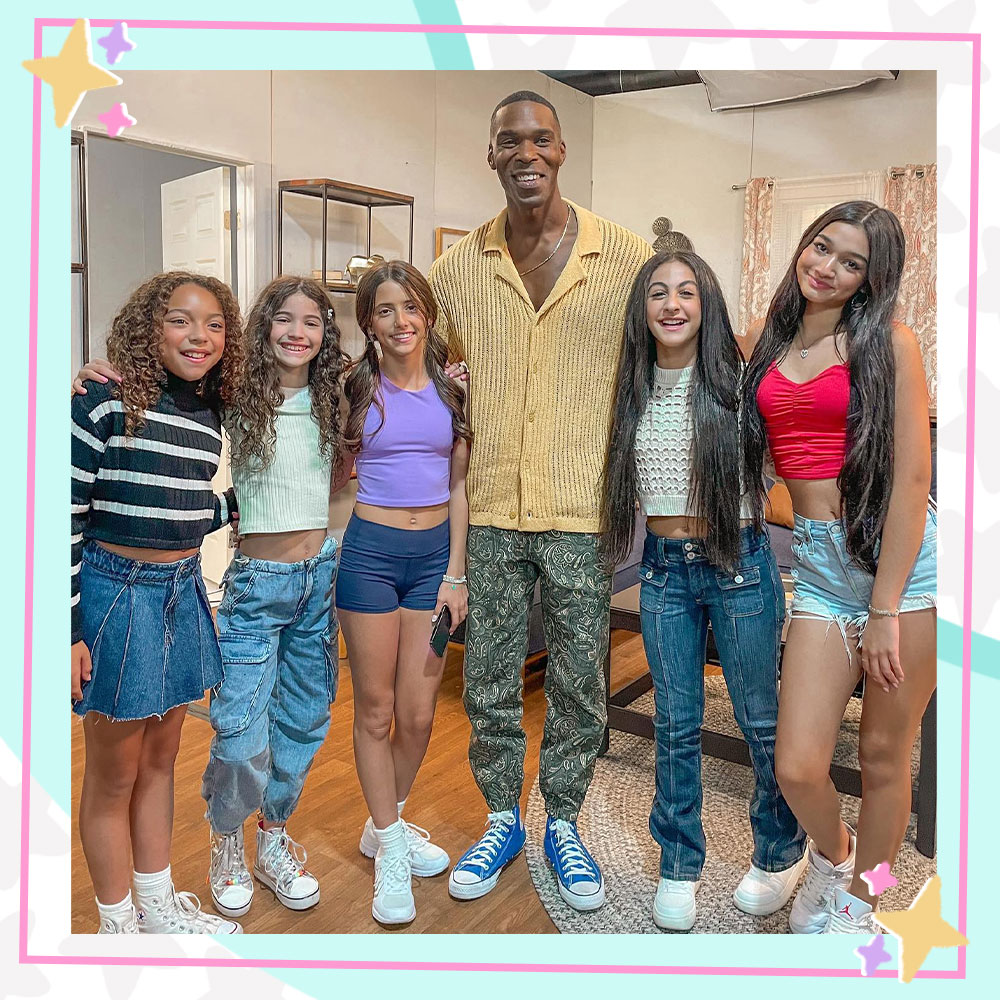 Tell us a little bit about YOU!
BELLA MIR: I'm a really kind, happy, and positive person. I love spending time with my family and those I love. I'm super friendly and enjoy making new friends anywhere I go. I love to dance, film YouTube videos, and I recently discovered my passion for acting.
You're in the newest season of the popular Brat series, Mani! Tell us a little bit about your character, Jaime.
BELLA: My character reminds me a lot of myself. She has a really good sense of humor, is super funny, and enjoys playing pranks. Oh, and she has an amazing style!
This is your first acting role! What was it like heading to LA and getting to film on a real set?
BELLA: It was amazing and a dream come true! I loved every second of it and can't wait to go back. Everyone on set was so sweet and fun to work with. The coolest part was having my sister be a part of the show and us being able to act together for the first time.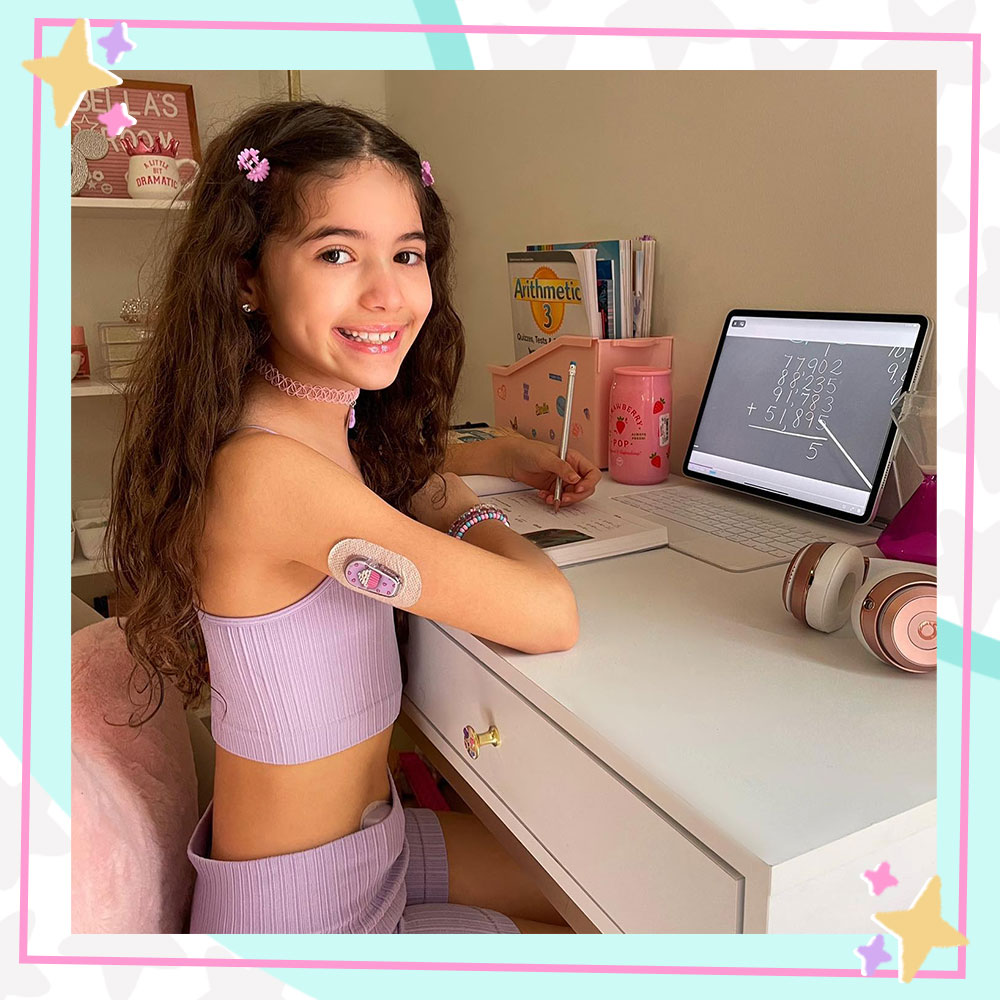 It's Diabetes Awareness Month! As a Type 1 Diabetic Warrior, what have you learned from your T1D journey, and what do you want other kids to know about living with T1D?
BELLA: I have learned to be brave and that no matter what you go through in life, you have to stay strong and find the good in everything.
I would like for people to know that Type 1 Diabetes is an autoimmune disease. When I was just 3 years old, my body attacked itself and no longer produces insulin, so my blood sugars get high and low. Type 1 is different from Type 2 and is not caused by eating too much sugar and cannot be prevented. There is currently no cure, but I hope there will be one in my lifetime.
How do you shine bright?
BELLA: I shine bright by spreading kindness everywhere I go. I love to make others happy!
The women who inspire me are…
BELLA: My mom Maria, my sister Jasmine, my aunt Vanessa, and my grandma, who I like to call Lala. They are always there for me and are all so inspiring in so many ways. I hope I can be just like them when I grow up!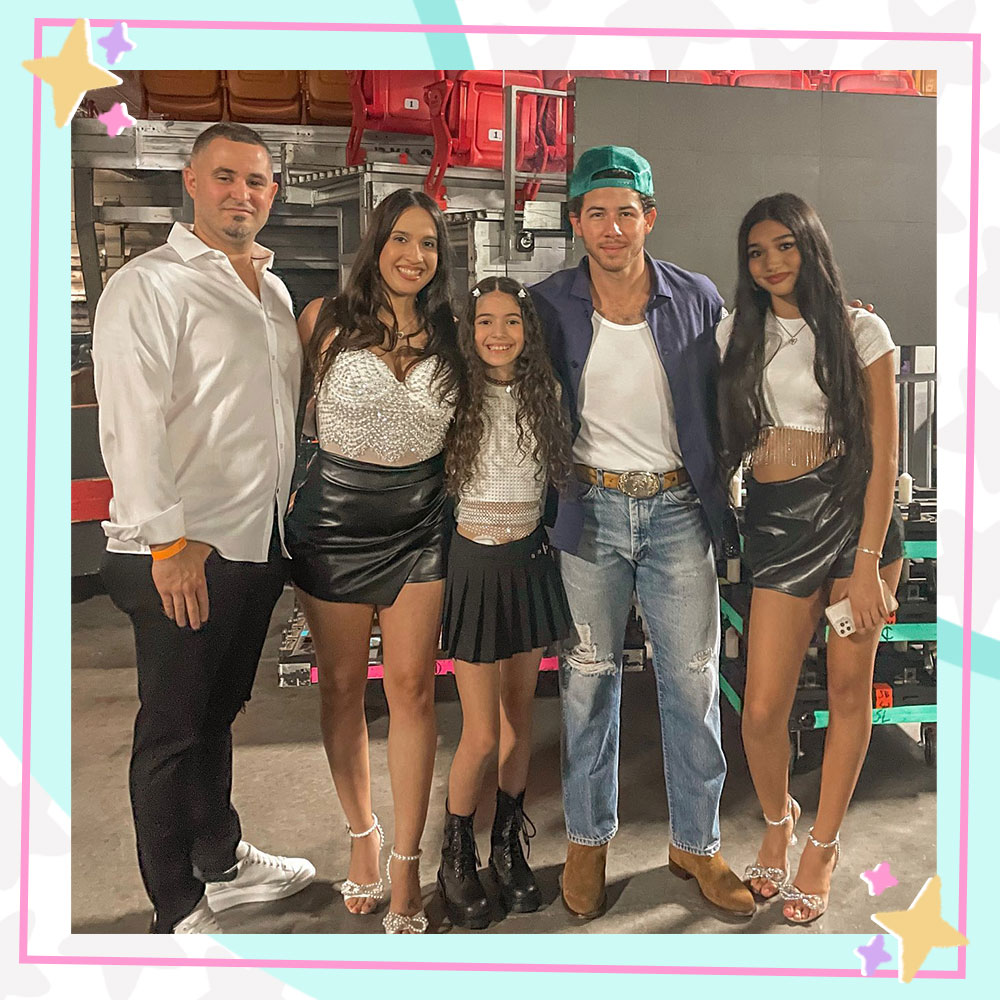 I am most passionate about…
BELLA: Raising awareness for Type 1 Diabetes, being a YouTuber, acting, and dancing.
I feel most confident when…
BELLA: I'm wearing a cute outfit, LOL!
My biggest dream is…
BELLA: To find a cure for Type 1 Diabetes and to act in a big Disney show or movie one day.
The advice I want to share with other girls is…
BELLA: Always be brave and be yourself because you are beautiful just the way you are!
⭐️Need even more girl power inspo? Catch up on our Shimmering Star Spotlight series HERE!