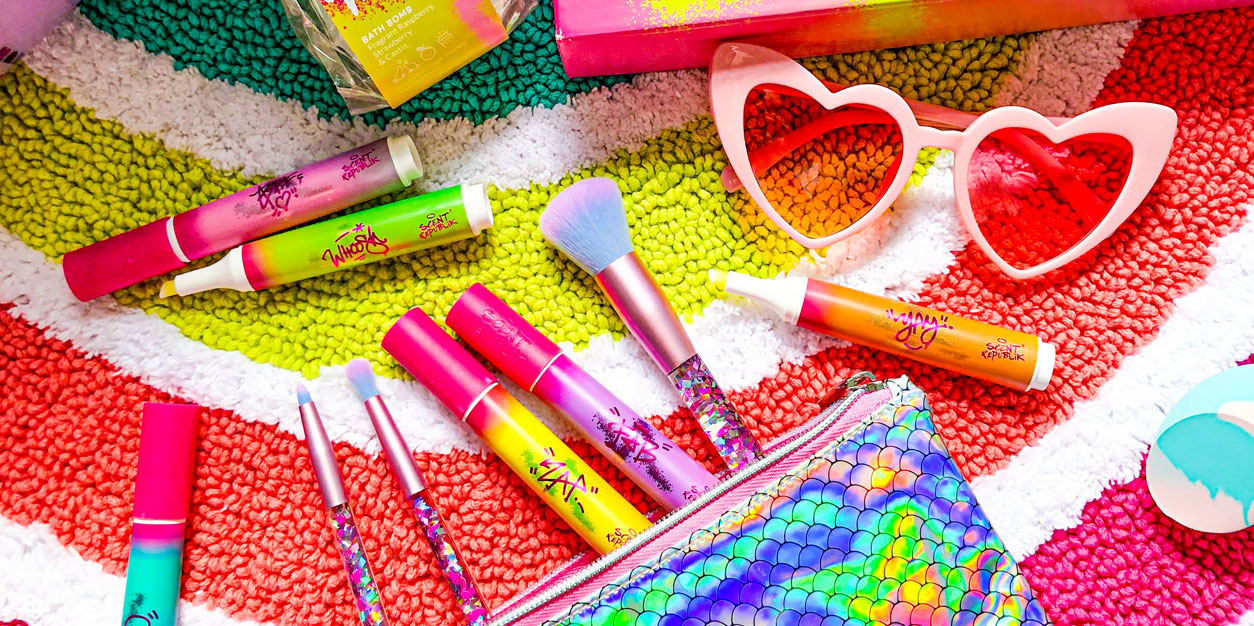 Mix Up Your Signature Scent with Scent Republik MiXuPs + GIVEAWAY
NOTE: We teamed up with Scent Republik for this MiXuPs Giveaway. All opinions are our own; we were under no obligation to give a positive review. Giveaway prizes provided by Scent Republik.
Get ready to mix up your signature scent every day with MiXuP Scent Stiks from Scent Republik!
These brand new scent sticks fit perfectly in your mini backpack or makeup bag, making them a perfect on-the-go fragrance. Each of the six cruelty-free, vegan fragrances has a super fun name and comes packaged in a pen-like container – they're essentially perfume highlighters! Just scribble a bit on your skin to boost your mood and smell great.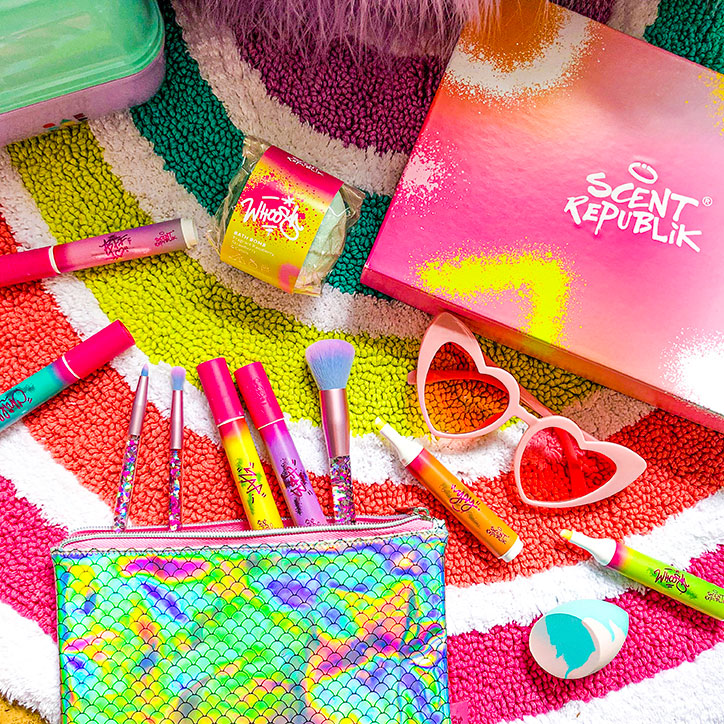 Scent Republik is all about empowering girls to embrace their individuality and live boldly, which we love. MiXuPs make that super easy to do, because each mood inspired scent boasts a different vibe, meaning you can switch it up anytime you're all up in your feelings or simply celebrating life.
Scent Republik was kind enough to send us a set to check out, but we've also teamed up for a giveaway so you can try them too!
Our Fav MiXuP Combos:
MiXuPs smell great on their own, but they were designed to be layered and combined, allowing you to create a truly unique signature scent! Just like you'd curate a perfect playlist to match your mood or your biggest adventures, you can curate your own fragrance to inspire you to own the day!
We got to work trying them out and mixing them together. The good news? Each of the six scents blends really well together, so you can't really go wrong. Here are a few of our personal favorite scent combos!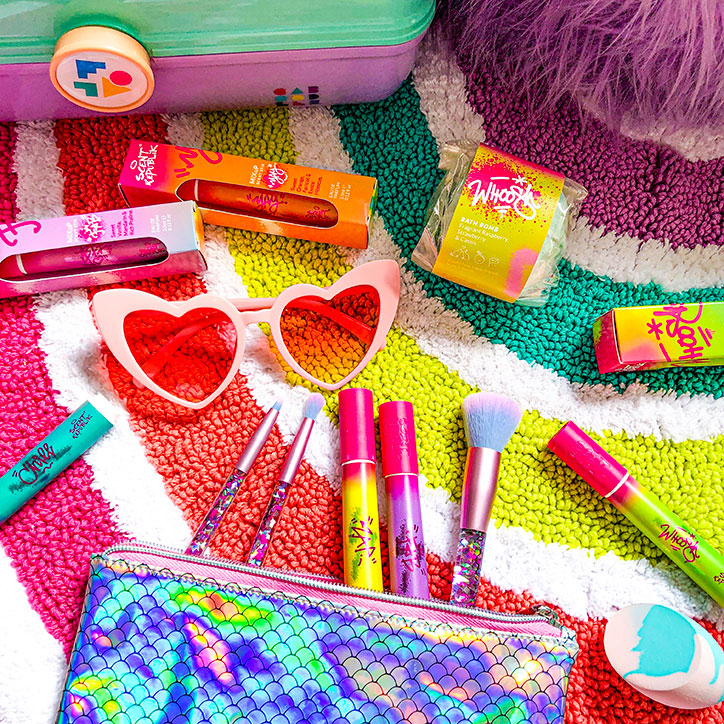 FAB & YAY:
Scent Republik's website says that Fab smells like the feeling of being on top of the world, and we completely agree. Made up of vanilla, praline, and mandarian, Fab smells like acing a test, rocking your most fabulous outfit, having your best hair day rolled into one. Mixed with the orange vibes and subtle sweetness of Yay, you'll be totally on top of your game and ready to have the best day ever!
Our Adventure Suggestion: Be the queen of your day! Tackle the scary laundry pile that's been sitting on the floor all Summer or go for bold with a new hair color. Rock a try-out for the school team you've had your eye on, or sit down and make a dream board for your future. Whatever you decide, Fab and Yay have got your back and are rooting for you from the sidelines!
CHILL & WHOOSH:
Chill is our personal fav of the bunch, it's just so soothing and zen. Chill's combination of apple blossom, marine aqua, and sweet citrus is perfect for a night at home in your PJs, but when paired with the delicious boost of berries that Whoosh, it becomes one of those cinematic nights out with your friends.
Our Adventure Suggestion: The combination of Chill and Whoosh will inspire you to try something new or go somewhere you've never been, while also keeping you confident and ready for anything that comes your way! While wearing this motivational mix, you'll be brave enough try an upside-down roller coaster or that new food you've always wondered about.
ZAP & BFF:
Zap and BFF are both great on their own, but are even better together, just like you and your bestie. You each have your own unique personalities and interests, but when you get together, anything is possible. Zap is vibrant and bold with hints of jasmine and amber, while BFF's floral tones are soothing and sweet. Together they make for a well-balanced pair.
Our Adventure Suggestion: Grab your best friend and turn day into night. The school year is almost here, why not make one last perfect BFF day before you head back to the grind? Go on a bike ride, head to your favorite sushi place, and document your day on Insta. When the sun sets, the scents of Zap and BFF will set the stage for hair braiding, binge-watching, and secret sharing.
MiXuP Gift Box Giveaway: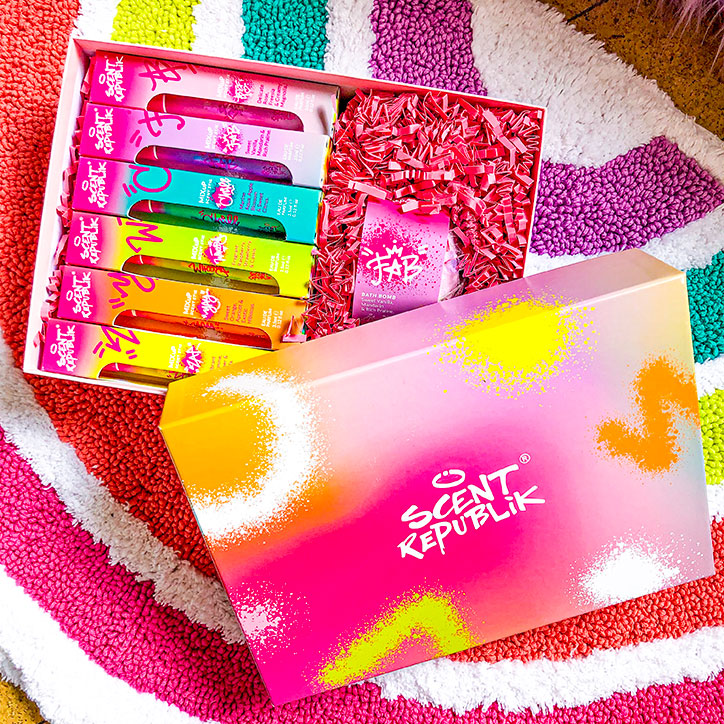 WHAT DO I WIN?
ONE lucky winner will receive a MiXuP Gift Box that includes:
– SIX (6) MiXuP Fragrance Stiks (YAY, BFF, CHILL, WHOOSH, ZAP, and FAB)
– ONE (1) Scent Republik Bath Bomb (WHOOSH)
– ONE (1) Metallic mermaid tail inspired makeup bag
HOW DO I ENTER?:
Grab a parent or guardian and have them fill out the form below by September 3, 2019 at 11:59pm ET.
Giveaway runs from 08/20/19 at 02:00 pm ET through 09/03/19 at 11:59 pm. Open to US residents ONLY. Be sure to read the fully detailed rules HERE before entering.
THIS GIVEAWAY HAS ENDED AND THE WINNER HAS BEEN CONTACTED.
You must be 18 or older to enter. Please, only ONE entry per person. If selected as a winner, we will provide your parent/guardian with an affidavit to confirm that you are a valid winner who has permission to win. They will be REQUIRED to sign and return the affidavit to YAYOMG! to claim your prize. Prizes will not be mailed out without signed parental consent.
Looking for more feel-good products to stash in your bag this school year? We think you'll love the TBH Kids natural bath and body products!