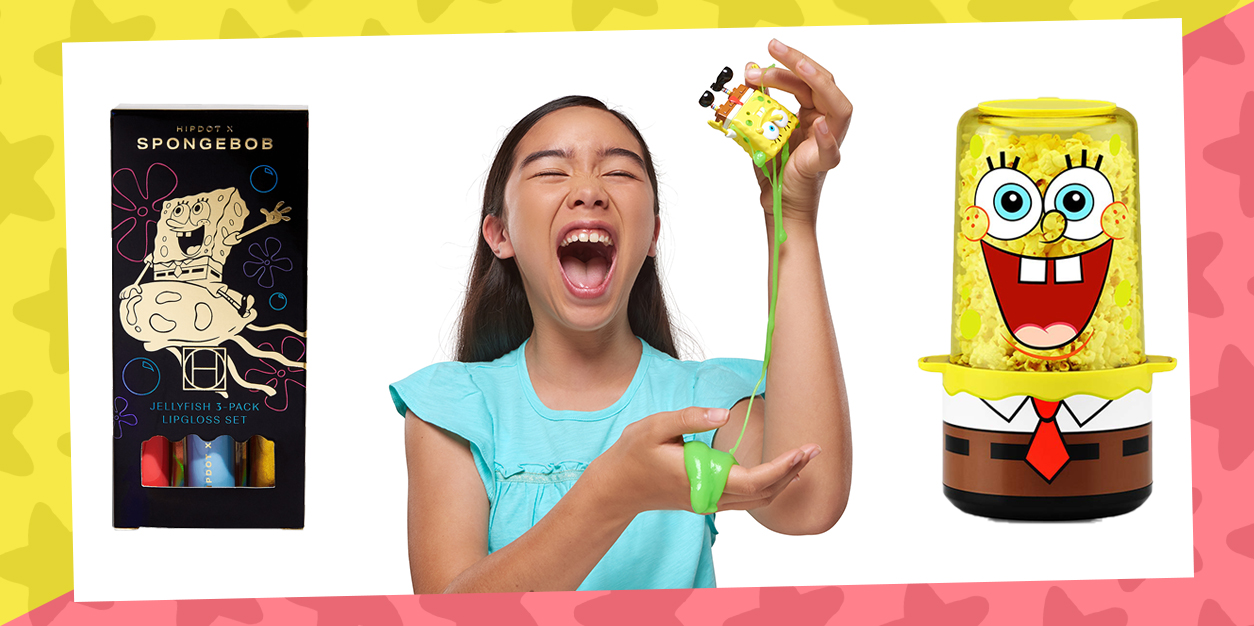 7 Products Every SpongeBob Super Fan Needs ASAP
NOTE: Some of the products included on this roundup were provided by Nickelodeon for review. All opinions are our own; we were under no obligation to give a positive review, and no money was exchanged.
Are you ready kids? This year marks the 20th anniversary of everyone's favorite optimistic yellow sponge, and Nickelodeon is celebrating SpongeBob in a big way. With an animated spin-off in the works and a trivia show on the way, there will be more SpongeBob to watch soon – but what if you want to show off your super fandom in other ways?
That's where all the new SpongeBob products come in! From collectible figures to clothing collabs and even home goods, Nickelodeon is making 2019 the Year of the Sponge in countless ways. That's why we rounded up some of our favorite Spongebob items you might not have seen. Check 'em out!
Our Fav SpongeBob Products of the Moment: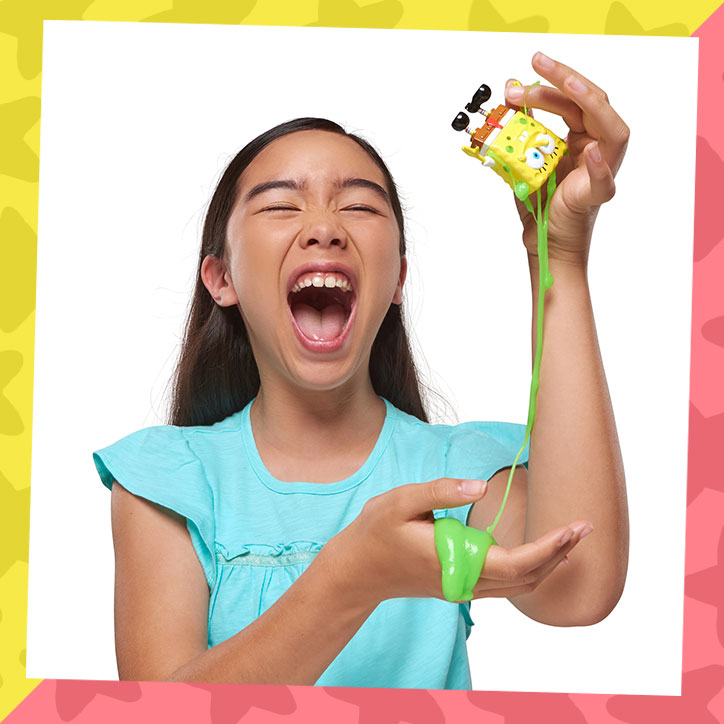 SpongeBob Squarepants Slimeez from Alpha Group:
The world of Nickelodeon wouldn't be the same without its infamous green slime, which is what SpongeBob Slimeez are all about! Packaged inside a square SpongeBob head, you'll find 2oz of slime and a collectible hidden inside. It's like a slimy treasure hunt!
Once you've got your figure in hand, load it up slime, press down, and watch as the slime oozes out all over! Will you find the super rare gold SpongeBob figure?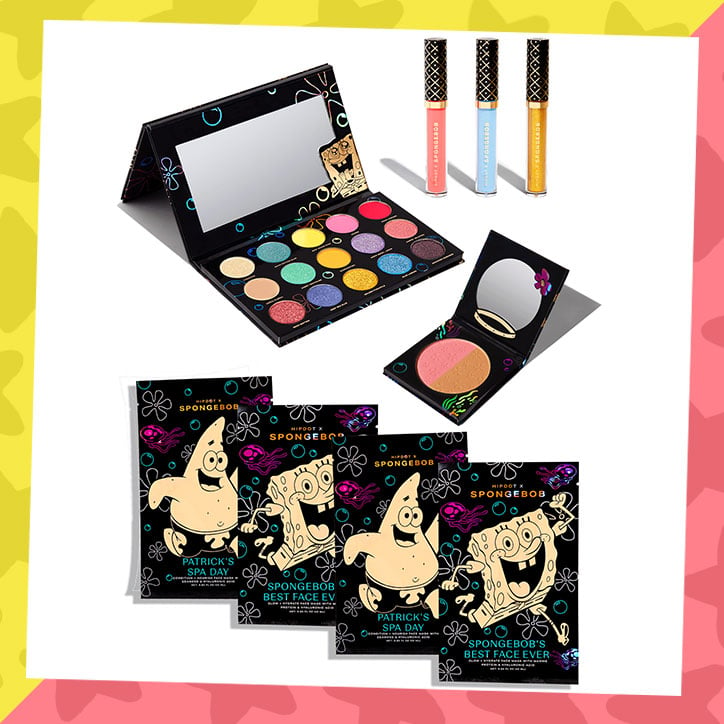 SpongeBob Makeup from HipDot:
Look better than Handsome Squidward with the new SpongeBob inspired makeup collection from HipDot.
The collection includes a makeup palette inspired by the colors of Bikini Bottom, face masks that look like your favorite characters, Sandy inspired bronzer, and lip gloss looks that are as electric as a jellyfish!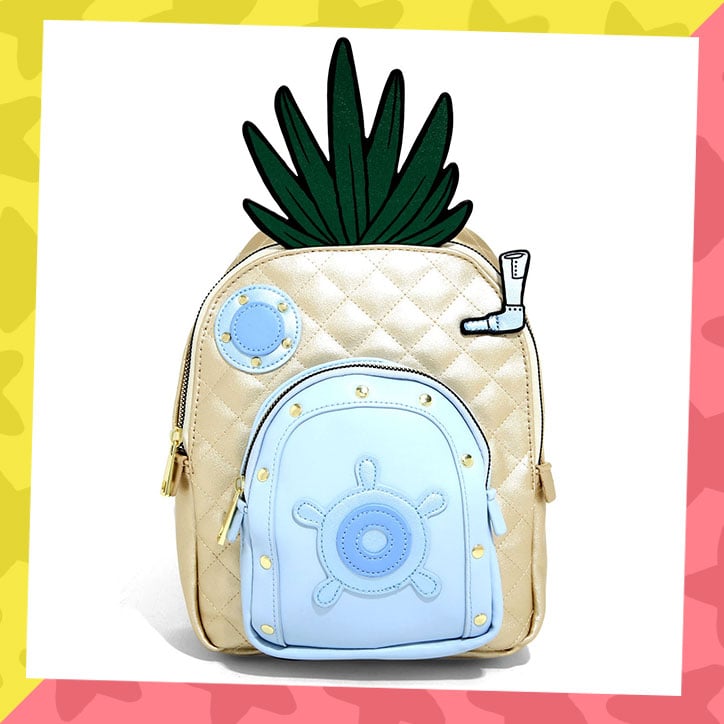 SpongeBob Pineapple Mini Backpack from Bioworld:
Give all your stuff a home in a pineapple under the sea! This adorable metallic mini backpack is shaped like SpongeBob's house on 124 Conch Street, making it a totally perfect gift for the superfan in your life.
We recommend stashing your lucky spatula and the Krabby Patty secret formula inside for safekeeping, but your school supplies and phone work too! Need it? You can find it exclusively on BoxLunch!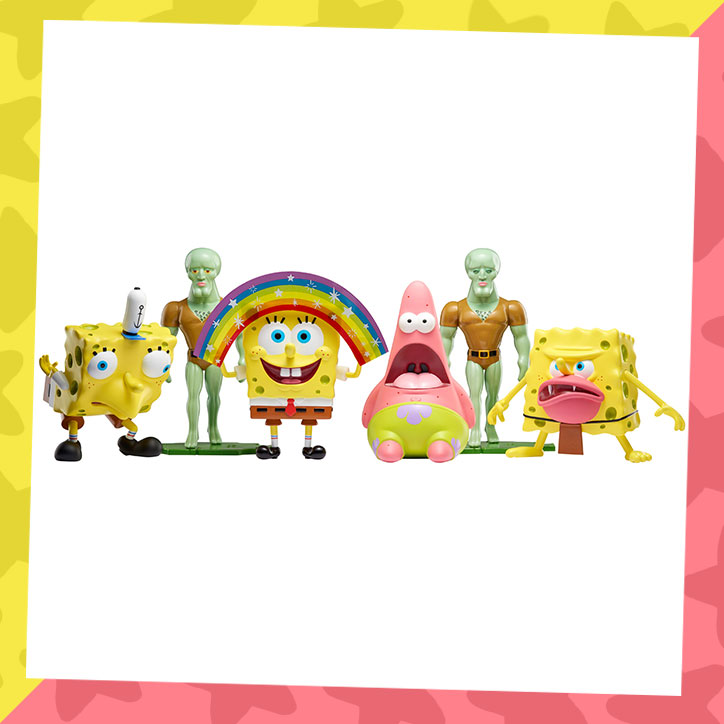 SpongeBob Masterpiece Memes Figures from Alpha Group:
We can't decide what's better – the fact that there are vinyl figures based on all the best SpongeBob memes, or that they're oversized! These 8-inch figures will have you bursting out in SpongeBob's iconic giggle.
Relive all the most viral SpongeBob moments that have taken on a life of their own on the internet, including Imaginaaation SpongeBob, SpongeGar, Surprised Patrick, Mocking SpongeBob, and Handsome Squidward. Masterpiece Memes are a great way to add your favorite funny moment to your collection.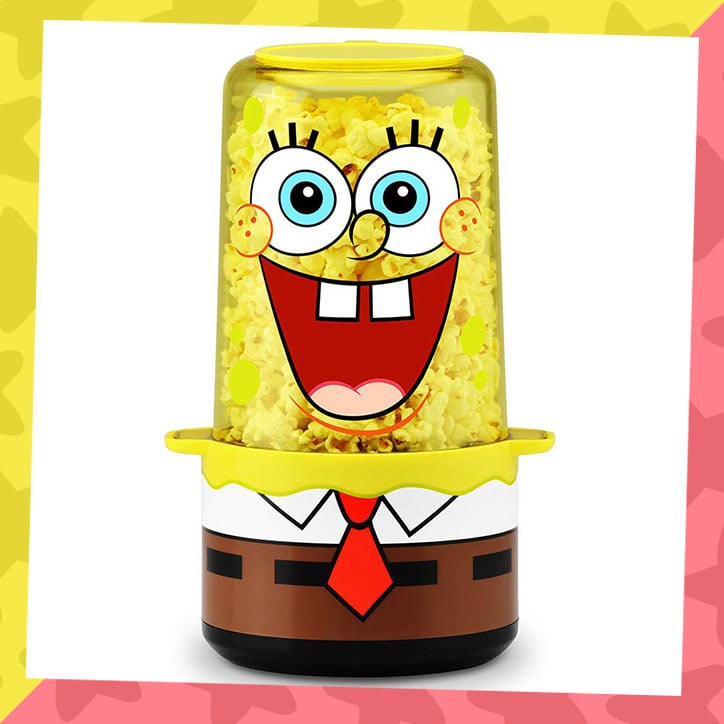 SpongeBob Popcorn Popper from Nickelodeon:
Grab the fam and make some popcorn before you watch your next SpongeBob marathon! This popcorn maker comes with scoops for kernels and oil and the lid featuring SpongeBob's smiling face doubles as a bowl.
If you're feeling competitive, tie-on your trusty Krusty Krab apron and see which family member can whip up the best toppings for their popcorn and become Employee of the Month.
*Please note: This popcorn popper uses hot oil – make sure you have a responsible adult handy!
SpongeBob Sponge Heads from Alpha Group:
What's funnier than 24? TWENTY-FIVE! In this case, we think these Sponge Heads take the cake as the most LOL-worthy item in the room. Easily amused and a lover of bubbles, you know our little yellow buddy would love these inflatable character heads more than anyone!
These inflatable heads stand 20 inches tall and let you and your BFFs recreate all your fav episodes. We think they're a silly way to spice up a sleepover as you share spooky tales of the Hash Slinging Slasher or cheering on a friend during the Fry Cook Games. There are 5 to collect, and you're def gonna want them all!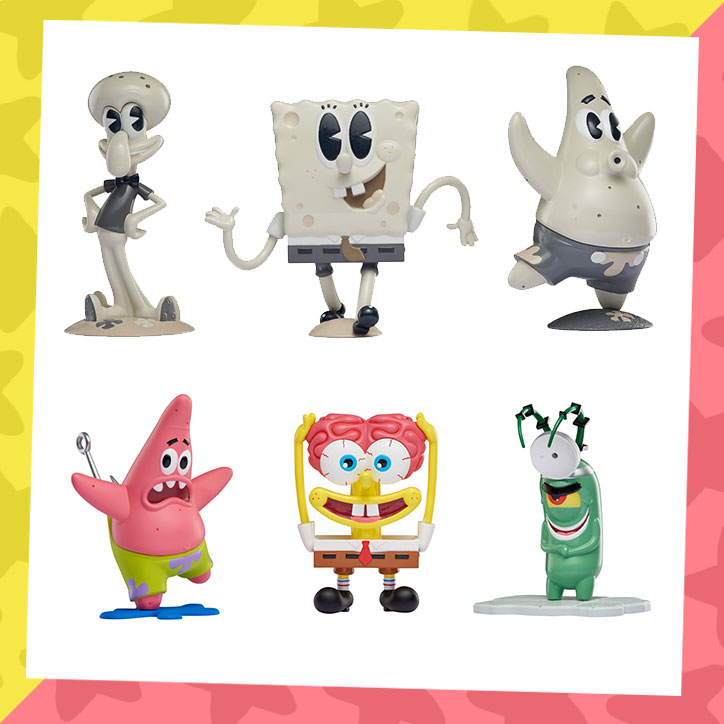 SpongeBob CulturePants Figures from Alpha Group:
Leedle leedle leedle lee! If you prefer your vinyl collectibles to be more classic than funny, you'll love the SpongeBob CulturePants figures!
Unlike the Masterpiece Meme figures, this collection features smaller 4.5-inch figs. The B-Movie figures are inspired by the unforgettable horror episodes, and the Old-Timey figs take cues from the golden age of animation. Grab 'em on Amazon for the SpongeBob fanatic in your life!
There is lots more amazing SpongeBob stuff headed your way over the next few months, so keep an eye out so you don't miss a thing! Want to see what we're swooning over this month? Check out our HEART EYES roundup!