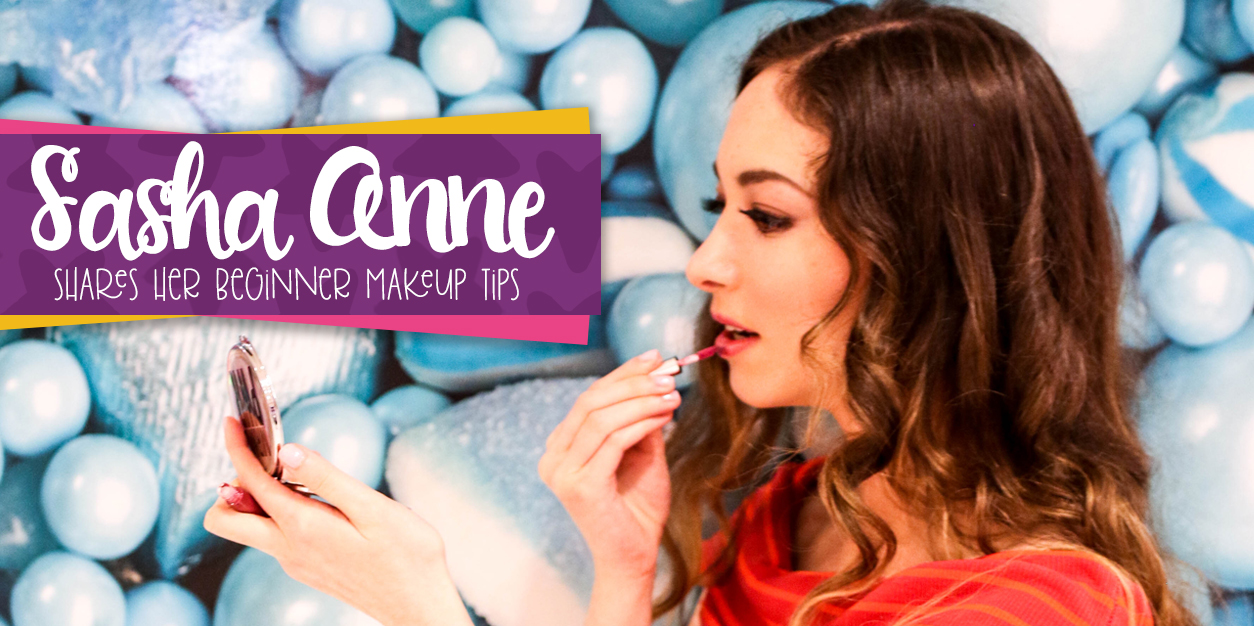 Sasha Anne Shares her Makeup and Beauty Basics for Beginners
Your backpack is packed with fresh school supplies, your planner is ready to keep you organized, and your closet is filled with all new clothes. Starting a new grade can be exciting and intimidating all at once, and we know that a lot of you are nervous about putting your best self forward as you take on the challenge of a new school year. One of the best ways to stay positive and keep an optimistic outlook is to stay confident, but it's easier said than done. Walking in on the first day to a sea of new people, piles of homework, and changing bodies can be super overwhelming!
We know some of you may be wondering if you should try out makeup as you inch closer to middle school. Maybe you've noticed some of your friends coming back from summer vacation talking makeup products and crushes rather than your usual go-to's. While we think that you're beautiful the way you are, we also know that makeup can be a great way to express yourself and find your confidence.
That's why we asked the amazing Sasha Anne to share some makeup tips for beginners that are a great way to try out make up for the first time without overdoing it. She isn't just an amazing beauty influencer, she's the creator of a line of tiny lipglosses and remembers what it was like to be a tween girl herself! Here's what she had to say.
Sasha Anne's Makeup Tips and Beauty Basics for Beginners: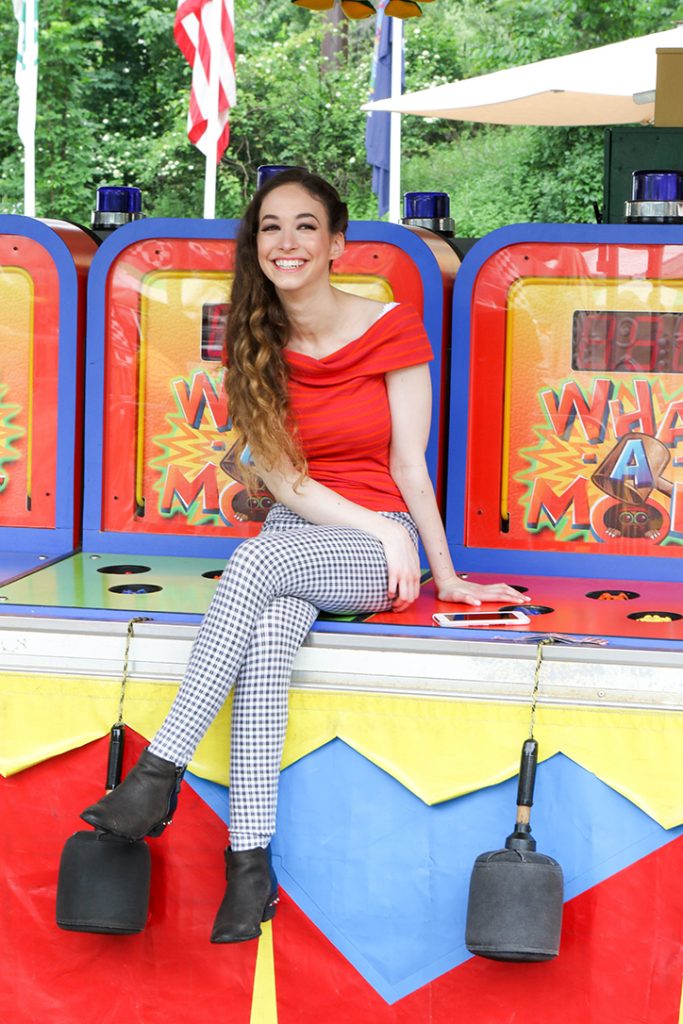 Basic Daily Routine:
When beginning to apply makeup, it's very important to start with a clean, freshly washed face. I use Neutrogena Fresh Foaming Facial Cleanser. It's great for all skin types, but especially if your skin is acne prone. I use it at night to take off all traces of makeup and in the morning. It leaves my face feeling so fresh.
After you're all washed up, moisturize your face with an oil-free moisturizer. Clinique and Glam Glow are both good choices, but you can use whatever you find works best for your face. There are a lot of brands that create all natural products for tween and teen skin, so be sure to find what works best for you, your skin type, and your budget.
The third step is maybe the most important of all. Always apply a sunscreen! I recommend Neutrogena Clear Face Liquid-Lotion sunscreen. It has a broad spectrum SPF of 55, and it's water resistant.
Thanks, Sasha Anne! This is all such great advice. Even if you aren't ready to try out makeup just yet (or aren't allowed), Sasha Anne's daily face routine advice is definitely something worth trying.
Getting in the habit of washing your face daily will keep your skin soft and clean. Adding it as a part of your daily routine now means it'll already be a part of your daily ritual as you get older, busier, and head into puberty. It's also important to start protecting your skin from the sun as early as possible. Adding sunscreen into your daily routine means your beautiful face will always be protected. Even on days where it's gloomy or raining, the suns rays can find their way through and damage your skin, even if you don't get a sunburn.
Now, onto the makeup! Here are Sasha Anne's tips for applying some basic makeup products that will accentuate your cute face without overwhelming it.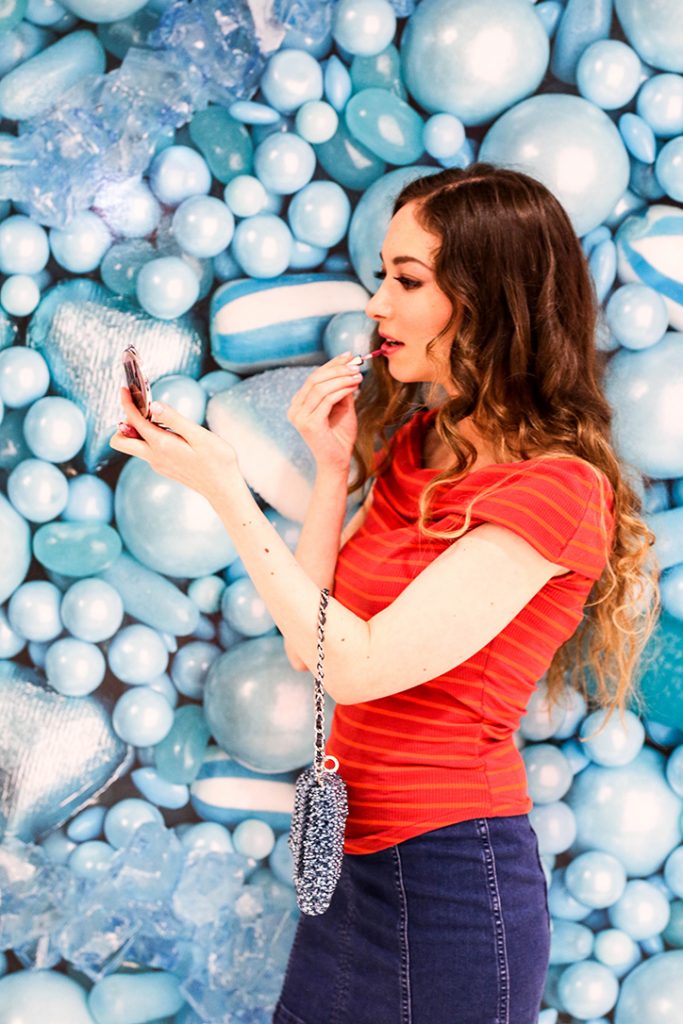 Applying Makeup:
Apply a concealer to any pimples, blemishes, spots, or dark under eye circles. I love Maybelline concealer. Use a sponge or beauty blender to blend everything in. Then, apply powder over your face with a powder brush to set the concealer and reduce shine. Maybelline Fit Me! Matte + Poreless pressed powder is a great choice that you can find almost anywhere.
Use a little bit of blush to brighten your cheeks. Apply Maybelline Fit Me! Blush, or the blush of your choice, with a blush brush using upward strokes.
Apply a little swipe of mascara to enhance, lengthen and add volume to lashes. Cover Girl or Maybelline mascara are both good, affordable choices for anyone starting out.
Finally, apply a tinted lip balm or a lip gloss to add color to your lips. Teeny Wee rose gold or perfect nude are excellent choices for adding a basic, but beautiful pop of color to your lips! You can also stick with a colorless or sparkly gloss if you're just looking for some shine.
Psst: Did you know? Teeny Wee is Sasha Anne's own line of fabulous, tiny lip glosses! They can be easily stashed in your pocket, pencil case, or beauty bag for on the go touch ups!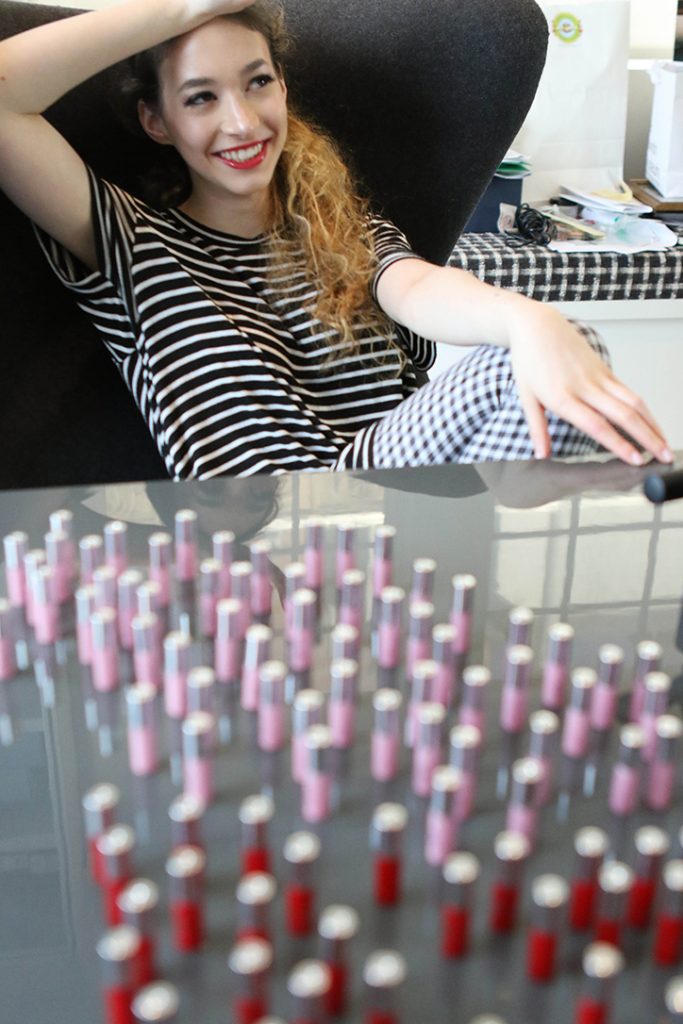 Now that Sasha Anne has shared the basics, it's time to get started! But remember, when you're young or just starting out, you don't need to go crazy with wild colors or too much makeup. A little bit can go a long way. Don't feel pressured to try something you're not ready for just because your friends are doing it. If you're not feeling ready to dive face first into a full face of makeup just yet, a pop of mascara or a lip gloss will add a bit of shine and sparkle. Don't be afraid to start or ask a friend or parent for help.
Plus, there are a TON of beauty gurus and influencers out there who are known for sharing beauty advice for young, sensitive skin like yours.
Not sure how to use a beauty brush or want more advice from the amazing Sasha Anne? Check out her latest video where she shows off a lot of these tips and more! Get to know even more about Sasha Anne's life and creating Teeny Wee in our interview.