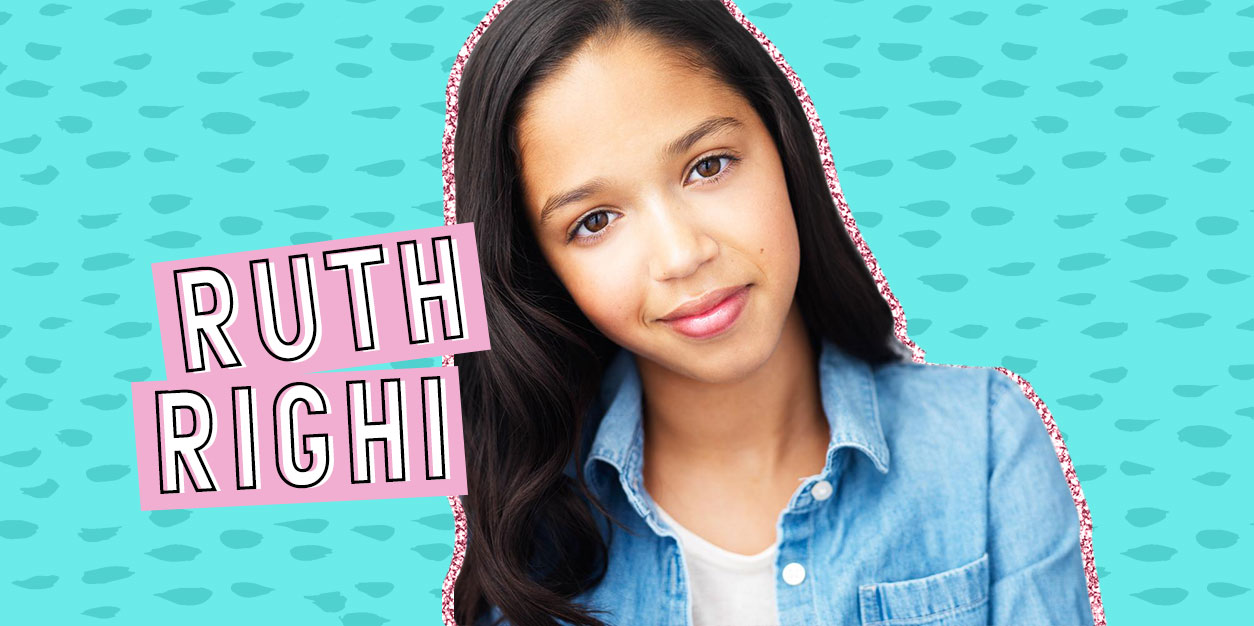 Ruth Righi Dishes on Sydney to the Max and her '90s Favs
Sydney to the Max is back on Disney Channel, and we're catching up with series star, Ruth Righi!
This multi-talented teen got her start in the theater, falling in love with musicals at a young age. Dazzled by a Broadway production of School of Rock she saw during a field trip, Ruth realized she could follow her passion all the way to the world's most iconic stage. She told herself that one day she would star in a production of School of Rock, and eventually – she did!
Now, she's best known for playing Sydney Reynolds on the hit Disney Channel series, Sydney to the Max. This season Ruth can be seen putting her musical talents to use on the show. Sydney starts to explore her passion for music even more in Season 2, which can be seen in the most recent episode as she enters a songwriting competition with an inspiring song called Find Your Own Way.
Get to know more about Ruth Righi as she shares what she loves most about working on Sydney to the Max, her '90s favs, and why she'll always be a theater nerd at heart.
Get to Know Ruth Righi: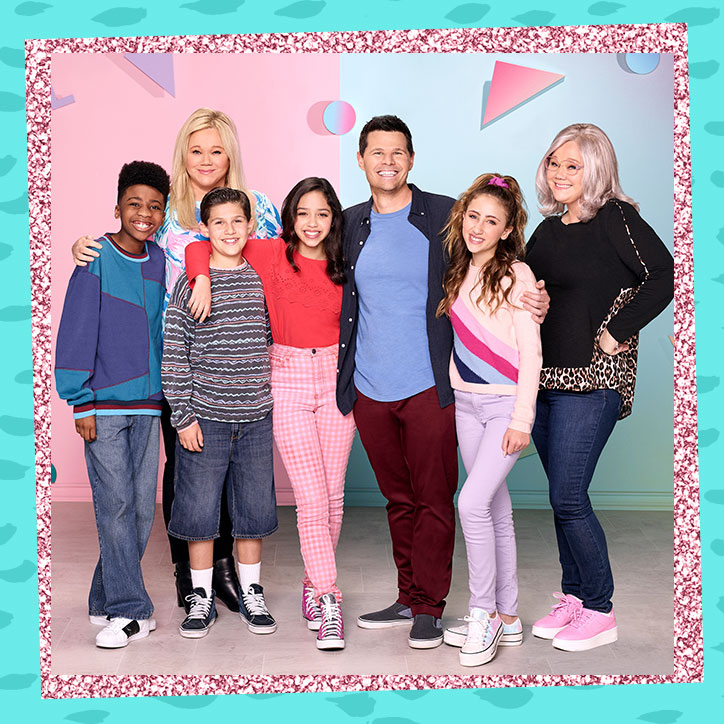 How are things different for Sydney in the new season of Sydney to the Max?

RUTH RIGHI: Sydney starts to encounter new struggles since she is at an age where navigating life can be tricky. She has also become even more passionate about her music and songwriting, which you get to see throughout the season.
In the latest episode, Sydney enters a songwriting contest with a song called Find Your Own Way. What can you share about the song?

RUTH: This song is really special to me because it tackles a concept that a lot of people can relate to. Wanting to find your place in the world and to write your own future is something that can be universally understood.
What do you love most about working on the show?

RUTH: I love the thoughtful storytelling and comedic writing. And the fact that there's an amazing cast that I have the privilege of working with almost every day!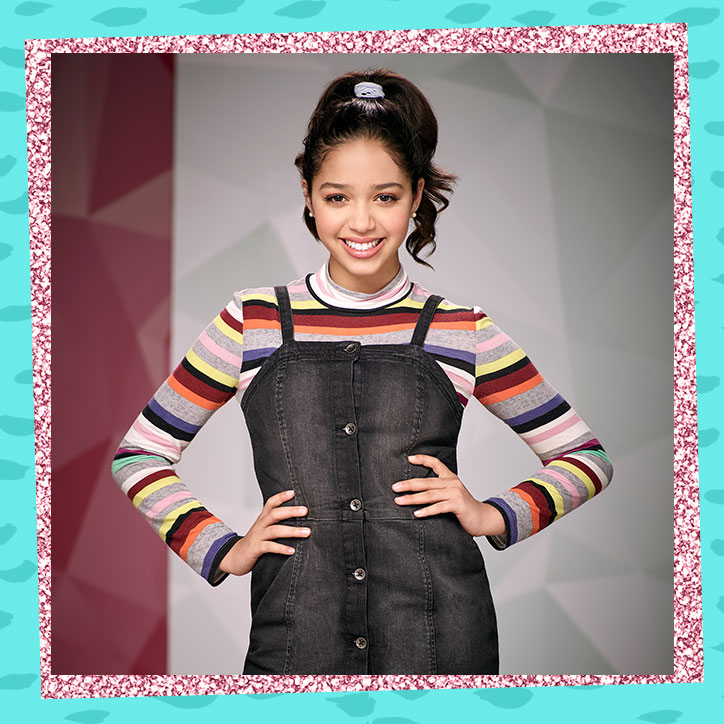 Do you have a favorite '90s trend?

RUTH: A ton of '90s music, TV, and fashion! I love everything from scrunchies to rollerblades, to Killing Me Softly by Fugees, to F•R•I•E•N•D•S.
What have you been up to at home while social distancing?

RUTH: I've been trying to stay productive and healthy by playing music, going on walks, and spending time with family. And of course, a lot of binge-watching.
What are three things you're obsessed with right now?

RUTH: Puzzles, record players, and lip gloss!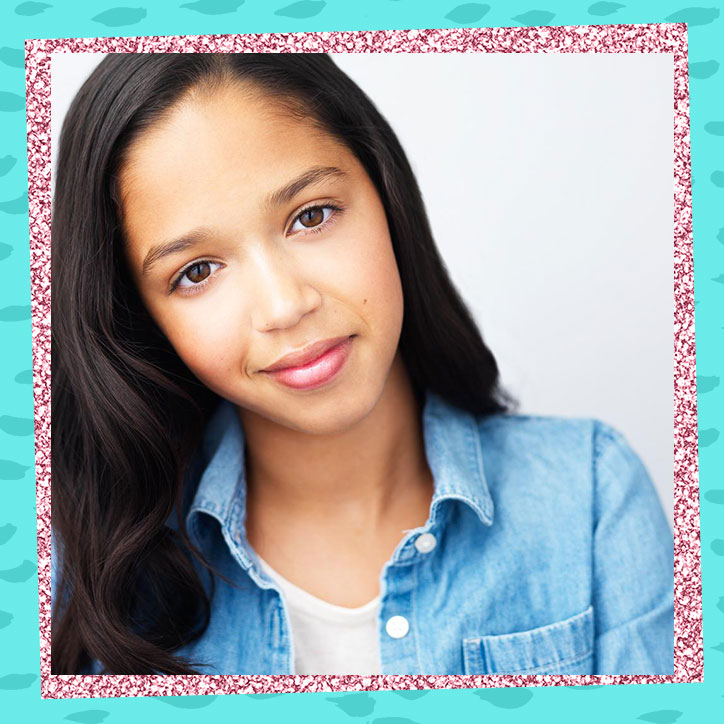 You got your start on the stage, do you think you'll pursue your Broadway dreams again in the future?

RUTH: I am, and will always be, such a theater nerd. I would love to go back to theater down the road. There is nothing like the thrill and magic that is Broadway!
What is something your fans would be surprised to learn about you?

RUTH: That I absolutely love baking!
How do you make a positive impact?

RUTH: I try to give back in any way that I can. Whether that be small acts of kindness or working with a charity.
Do you have any words of wisdom you'd like to share with your fans?

RUTH: Just a general note that you are loved. No matter what you are going through, there will be a better time and hard work will always pay off.
Can't get enough Sydney to the Max? Check out our interviews with Ruth's co-stars Jackson Dollinger and Ava Kolker!