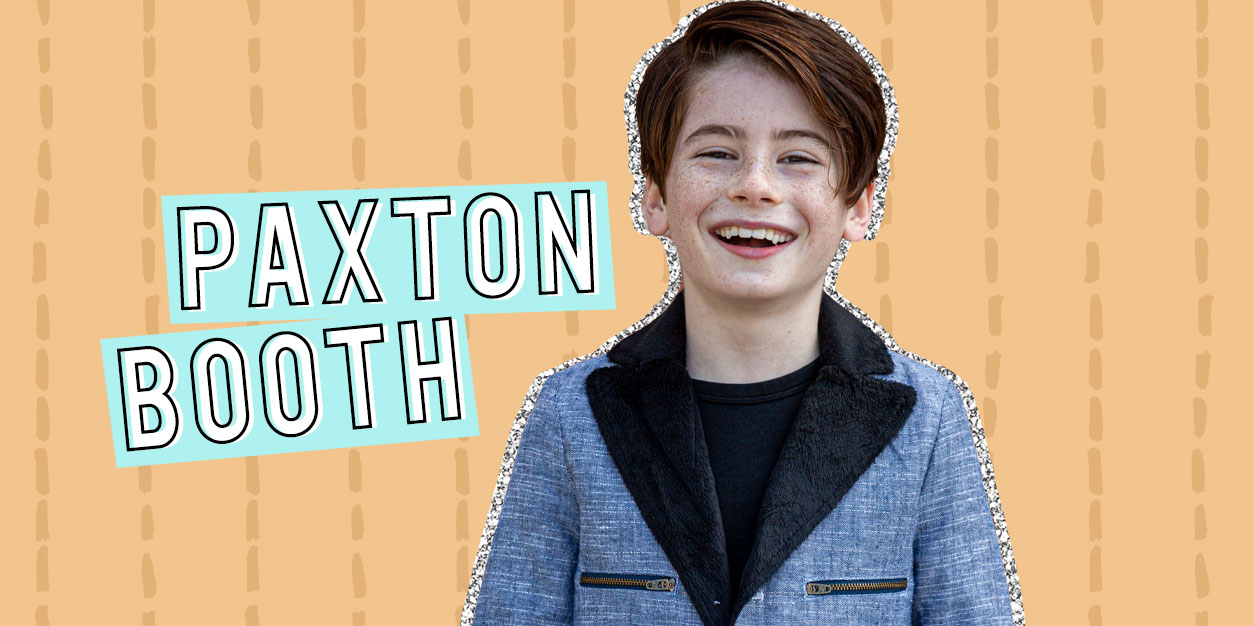 Paxton Booth Dishes on Coop & Cami and All His Favorite Things
With a bold eye for fashion, a massive Hot Wheels collection, and a love of classic horror films, Paxton Booth is effortlessly cool.
He stars as Ollie Wrather on the hit Disney Channel series, Coop & Cami Ask the World. Ollie may be the younger brother, but he's a total-scene stealer who's always willing to perform awesome stunts and do just about anything for a laugh!
Off-screen, Paxton is passionate about animal rescue, BMX, and reading. He even has his own mini-book club, #PagesWithPaxton, where he connects with his followers about his current reads.
We had the pleasure of catching up with Paxton Booth about how he's been staying busy while social distancing, his love of Hot Wheels, and his favorite Coop & Cami stunt!
Get to Know Paxton Booth: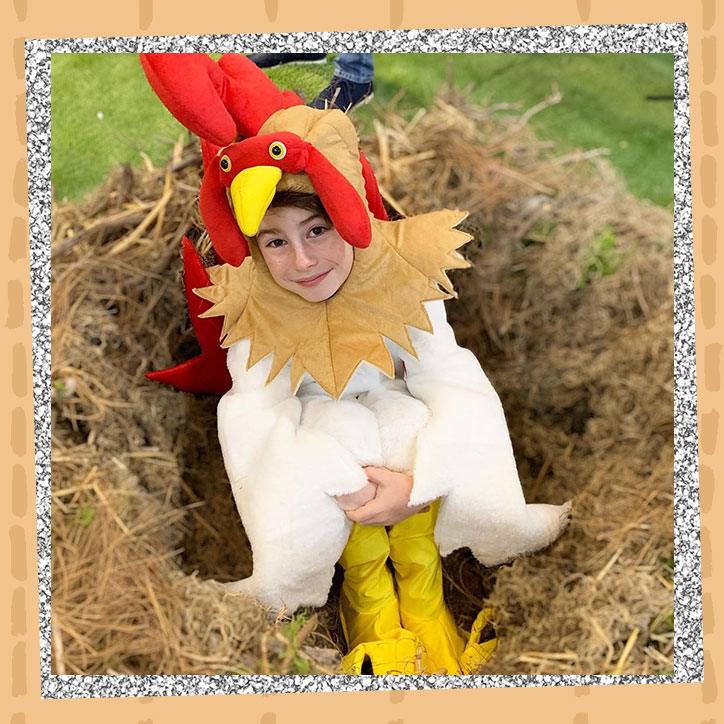 Coop & Cami Ask the World Season 2 just started airing new episodes – congrats! What do you love most about working on the show?

PAXTON BOOTH: I love that I work with so many talented people and I try to learn something new every day. Sometimes it's a new tip from my castmates or learning how to do something on the camera.
What's in store for Ollie this season?

PAXTON: This season you see Ollie mature a little. You even see a hidden talent that nobody knew he had. It's really fun to grow up with a character.
You've performed lots of wild stunts for Coop & Cami, do you have a favorite that you've done?

PAXTON: I have done so many it's hard to choose. This season I got to eat cereal while hanging from the ceiling in a spider costume. I think that's my favorite so far. It was so rad!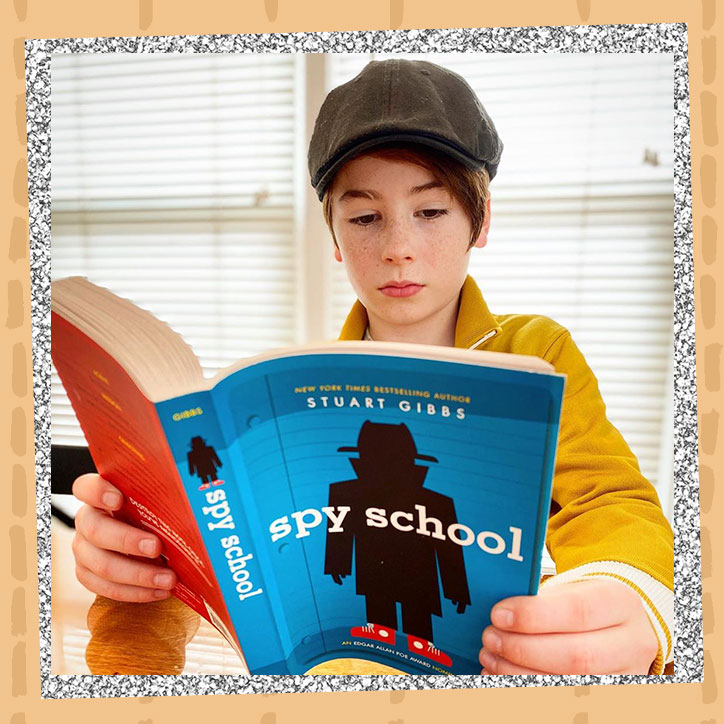 You can often be spotted sharing your favorite reads with your followers. What are you reading right now?

PAXTON: Yes, I have a hashtag called #PagesWithPaxton where I share what I'm reading that month. It's been really cool to talk about the books with other kids in the comments. I just started Guillermo del Toro's Pan's Labyrinth: Labyrinth of the Faun. He has such an awesome way of describing everything. It makes you feel like you are in the story. It's kind of like a creepy fairytale.
We've noticed you've been eating lots of pancakes recently over on Instagram! Tell us about #PancakesWithPaxton

RUTH: I have been eating lots of pancakes on Instagram! I am just sharing my love of pancakes with the world. What can I say, it's a cake in a pan for breakfast. Can't get more delicious than that!
How have you been staying creative while social distancing?

PAXTON: I've been watching some Animation Academy videos and learning how to draw my favorite Disney characters. It's been really fun! It's one of my favorite things to do when I visit the park, so it's really cool to be able to do it at home too.
What are you most passionate about?

PAXTON: I'm passionate about a lot of things, but I think animal rescue is closest to my heart. There are so many animals that need homes and I want to try to help in any way I can.
We love your bold sense of style. How do you express yourself through fashion?

PAXTON: I like to wear things that make me feel good, and sometimes that means thinking outside of the box. Kids should not be afraid to show their sense of style. It's a great way to express yourself.
Tell us about your immense love of Hot Wheels!

PAXTON: I love Hot Wheels! Right now I have over 1,400 of them and still counting. I think the reason I really like Hot Wheels is that I am not old enough to get a real car, so this is my way of having them. I think when I am old enough to get a real car I will still be collecting the little ones.
Do you have any words of wisdom you'd like to share with your fans?

PAXTON: Don't ever be afraid to be yourself. Have fun and stay rad!
Now that you know all about Paxton, see what his co-star Ruby Rose Turner had to say about starting her own line of B.Rosy bags!