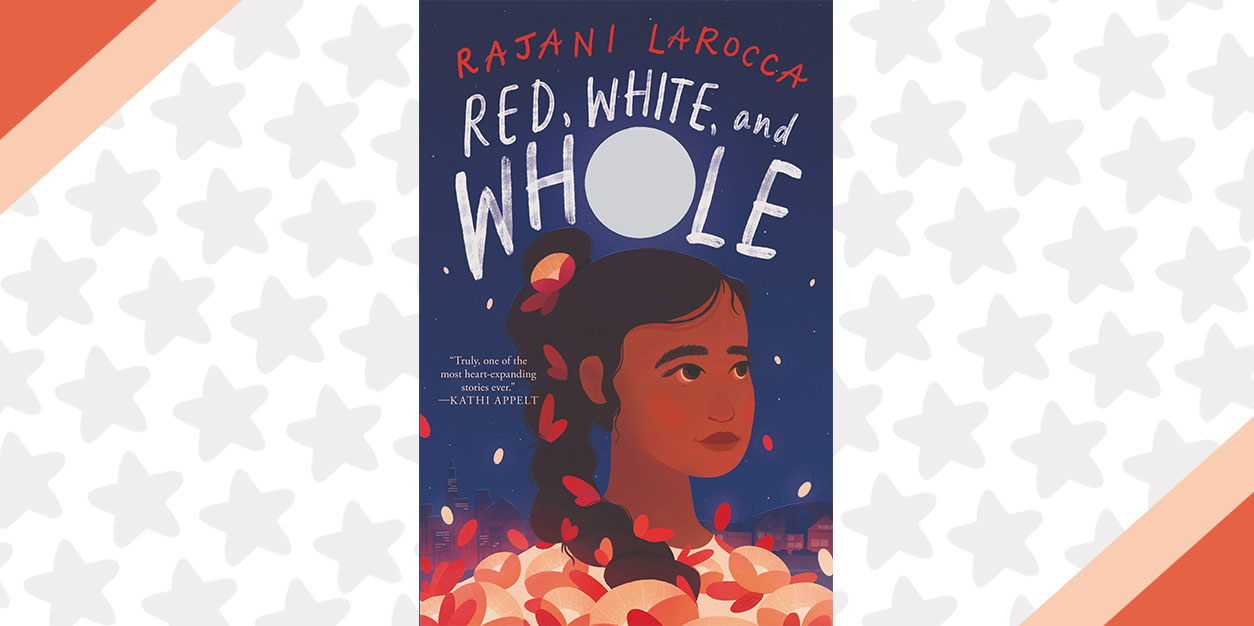 '80s Pop & Fabulous Food: 7 Fun Facts About Red, White, and Whole
Have you ever felt torn between two different worlds? Maybe you're someone who's in the drama club and on the track team, struggling between your passion for performing and your athletic side? Or trying to balance between trying to be a perfect student and making time to have fun with your friends?
Or maybe, Like Reha in Red, White, and Whole, you feel torn between two cultures. In this beautiful story told in verse, Reha is an Indian American girl growing up in the 1980s, trying to juggle fitting in as the only Indian student at school and honoring her life and traditions at home with her Indian family. Reha loves the food, folklore, and culture at home, but she's also obsessed with American trends and pop music. She wants to be a part of both worlds, but she usually feels as if she doesn't quite fit on either side and keeps her worlds as separate as possible.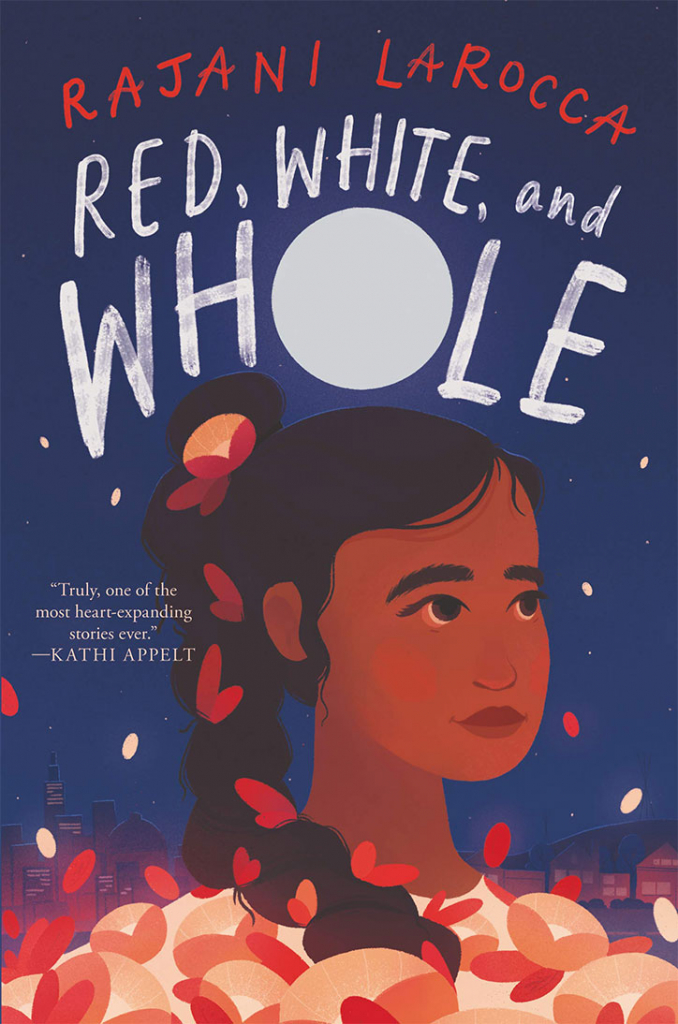 An #ownvoices novel in verse about an Indian American girl whose life is turned upside down when her mother is diagnosed with leukemia.
Reha feels torn between two worlds: school, where she's the only Indian American student, and home, with her family's traditions and holidays. But Reha's parents don't understand why she's conflicted—they only notice when Reha doesn't meet their strict expectations. Reha feels disconnected from her mother, or Amma, although their names are linked—Reha means "star" and Punam means "moon"—but they are a universe apart.
Then Reha finds out that her Amma is sick. Really sick.
Reha, who dreams of becoming a doctor even though she can't stomach the sight of blood, is determined to make her Amma well again. She'll be the perfect daughter, if it means saving her Amma's life.
Red, White, and Whole
AUTHOR: Rajani LaRocca
PUBLISHER: Quill Tree Books
DATE: February 2, 2021
Middle school is hard enough when you have to deal with school dances, first crushes, and figuring out who you are, but it's twice as hard for Reha, feeling pulled between two worlds. When her mom becomes ill, she's ready to do whatever it takes to bond with family and become the perfect daughter. We get to see her at her strongest and her most vulnerable as she tries to discover how to feel whole while also dealing with the pain of caring for a sick parent.
Being told in verse, this story reads like a beautiful poem and is authentic, sweet, and totally heartbreaking. Reha's emotions feel real and relatable, you'll feel like you're right there by her side as you make your way through this touching story. We think Red, White, and Whole is the perfect read to get lost in on a gloomy winter day when all you want to do is be in your feels and escape inside an amazing read.
Author Rajani LaRocca is here taking YOU beyond the pages of Red, White, and Whole, sharing 7 Fun Facts about this emotional story and some of Reha's favorite things.
Author Rajani LaRocca Shares 7 Fun Facts About Red, White, and Whole: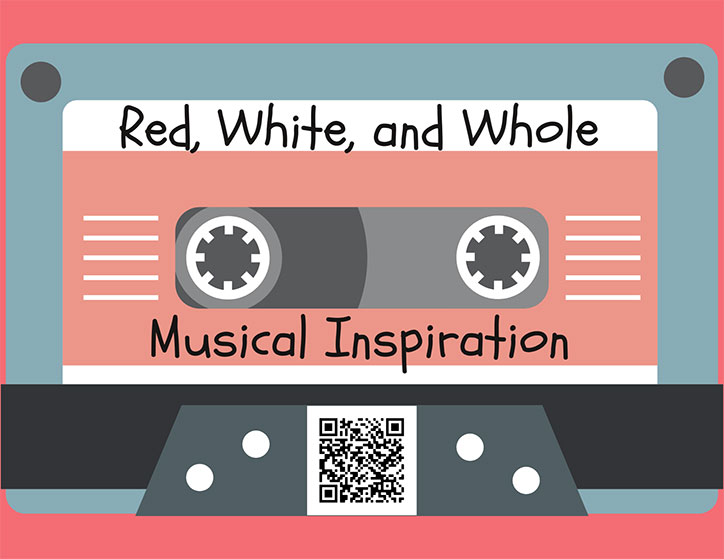 Pop Music

Red, White, and Whole is set in 1983, when Ronald Reagan was president, big hair and legwarmers were in fashion, and people said things were "tubular." The #1 song was Every Breath You Take by The Police, and MTV was brand new.

Pop music plays a big role in the story — Reha's favorite musical artists include Cyndi Lauper, Pat Benatar, and Naked Eyes. Reha feels that pop music connects her with all the people she cares about, including her mom. And it means so much to her when someone makes her a mixtape!

You can scan the QR code above for a playlist of songs from 1983-1984 that I listened to over and over while I was writing Red, White, and Whole. Think of it as a mixtape I made for you! You can also stream it on Spotify and YouTube.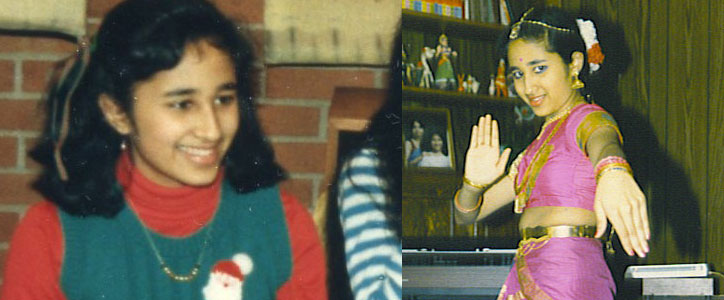 Different Worlds

In the book, Reha feels like she's torn between worlds – India, where her parents are from, and America, where she is growing up. I was born in India and immigrated to the U.S. as a baby, and I felt a lot of the same things as Reha. Sometimes I felt American, sometimes Indian, sometimes both . . . and sometimes neither.

Here are a couple of photos of me as a kid: hanging out at a Christmas party, and dressed in a costume to perform an Indian classical dance called Bharatanatyam. As I got older, I realized I didn't have to choose between different parts of myself — I could be all of them.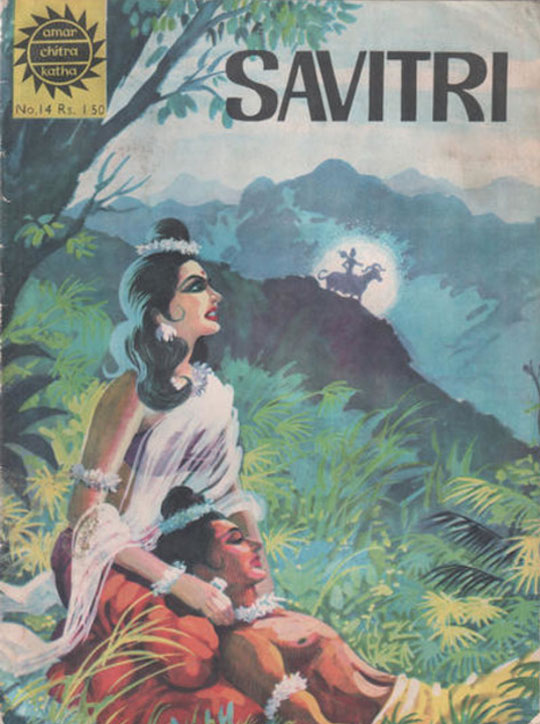 Indian Stories

Reha loves to read comics called Amar Chitra Katha, which depict stories from Indian mythology, history and literature. When her mom gets sick, Reha recalls the story of Savitri, a woman from Hindu mythology who was able to outsmart the God of Death. Reha thinks that if she can be virtuous like Savitri, she might be able to save her mom.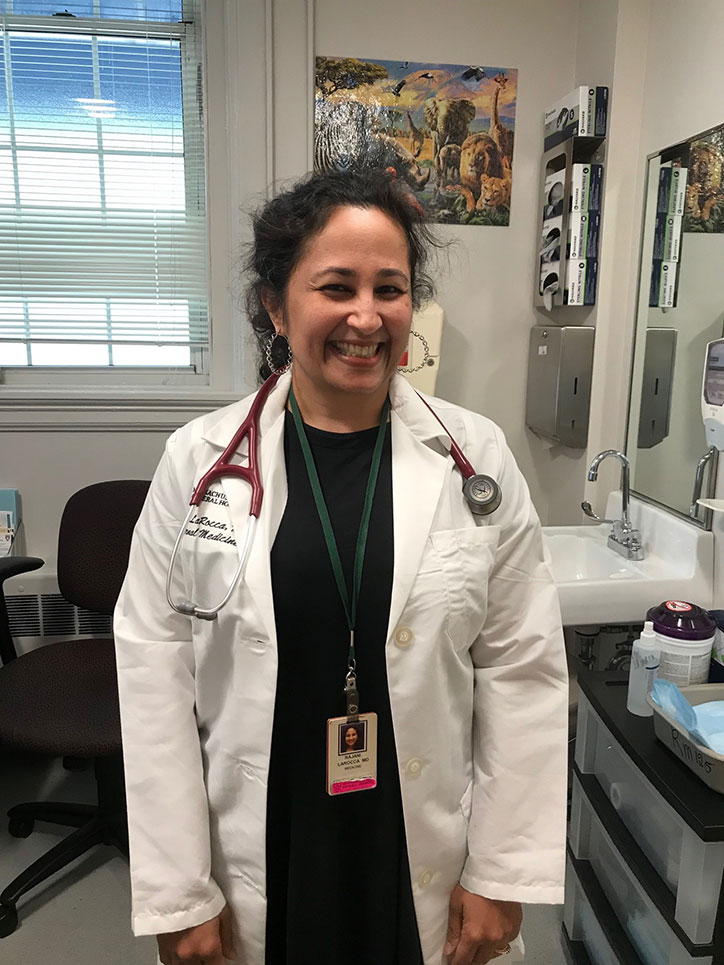 Science and Medicine

The book contains some scientific and medical details which were particularly interesting to me, because I'm a doctor! I write books for kids, but I'm a doctor for adults. Here I am in my office!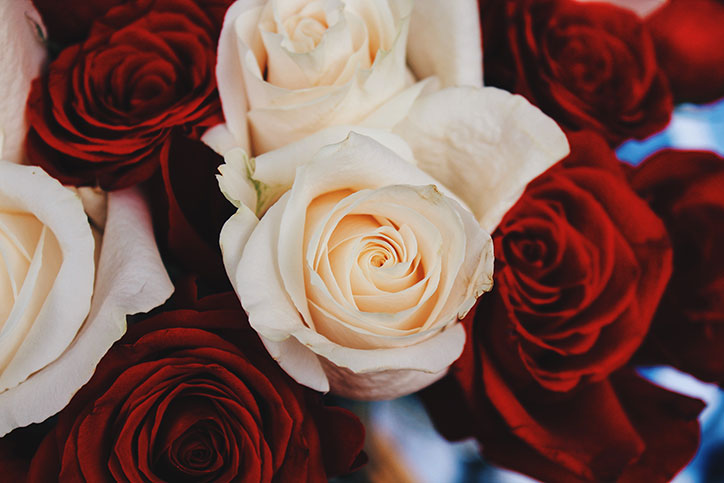 Metaphors and Verse

I wrote this book in poetry, or free verse, because the idea for the story came to me as a metaphor — the metaphor of blood and all that it means. A metaphor is a literary device in which a word represents or symbolizes something else: for example, saying, "you're a star!"

In Red, White, and Whole, the metaphor of blood stands for several things, including biology, family, and culture. The title of the book refers to red and white blood cells; what the colors red and white mean in American and Indian cultures; and the colors of the American flag.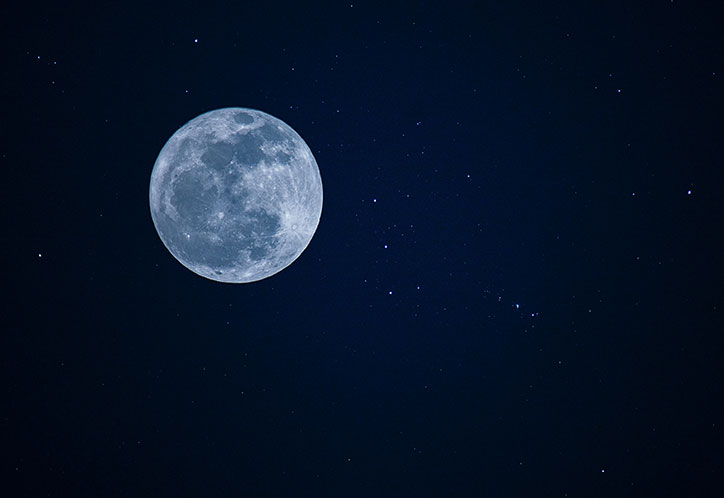 What's in a Name?

Names mean a lot in Red, White, and Whole. Reha's name means "star," and her mother's name, Punam, means "moon." Their names are also metaphors for how they think of each other. Reha's friend Pete's name means "rock" — and that's what he is for Reha when things get really hard for her and her family.
Fabulous Food

There's a lot of food in Red, White, and Whole. Anyone who's read my first novel, Midsummer's Mayhem, won't be surprised by this! Reha enjoys cooking with her mom, and one of their favorite things to make is the Indian dessert carrot halwa. I recently made some carrot halwa with my daughter, and it was delicious!
Looking for more stories that celebrate Indian culture? We think you'll love the author's previous novel, Midsummer's Mayhem, which is filled with delicious magic, baking competitions, and more!