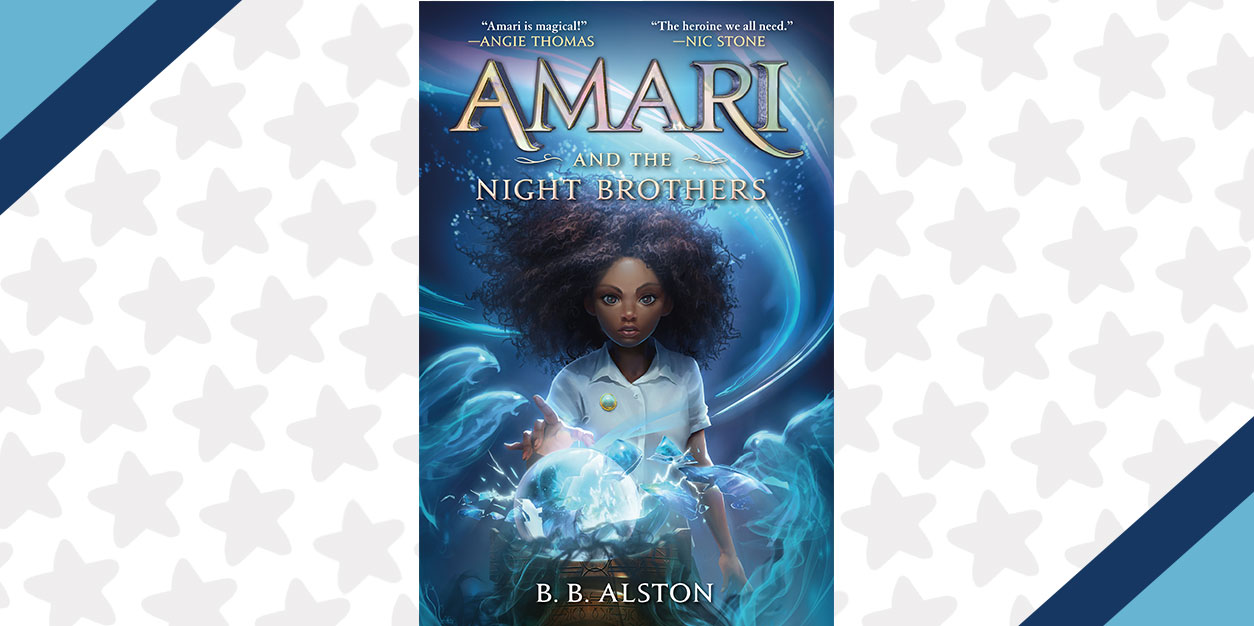 5 Mysterious Facts About the Bureau of Supernatural Affairs from Amari and the Night Brothers
Amari and the Night Brothers is about to become your new favorite trilogy! Filled with supernatural creatures, mysterious magic, and thrilling adventure, you won't be able to put down this seriously captivating story.
Facing bullying and unfair treatment at her fancy private school, Amari Peters has felt lost ever since her older brother disappeared. Despite being told otherwise, she's certain he's still alive and is determined to find out what happened to him. After she's mysteriously nominated to tryout at the top-secret Bureau of Supernatural Affairs, she's swept away into a hidden world filled with magicians and supernatural creatures she believed only to be true in myths and legends. In this world, aliens, fairies, dragons, and mermaids are all real – and so is magic!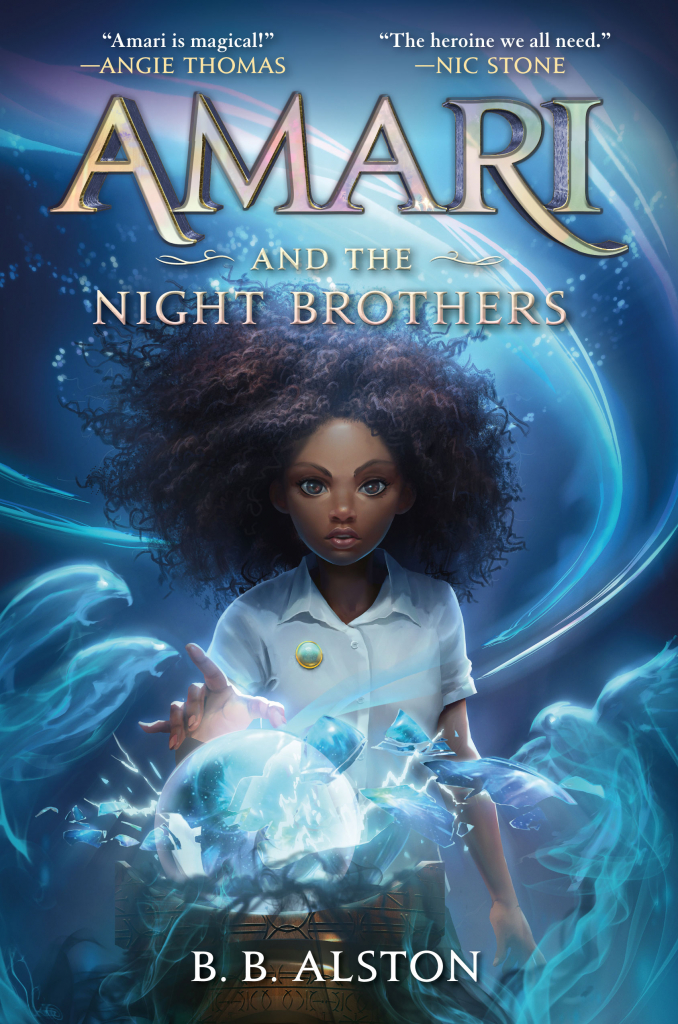 Artemis Fowl meets Men in Black in this exhilarating debut middle grade fantasy, the first in a trilogy filled with #blackgirlmagic. Perfect for fans of Tristan Strong Punches a Hole in the Sky, the Percy Jackson series, and Nevermoor.
Amari Peters has never stopped believing her missing brother, Quinton, is alive. Not even when the police told her otherwise, or when she got in trouble for standing up to bullies who said he was gone for good.
So when she finds a ticking briefcase in his closet, containing a nomination for a summer tryout at the Bureau of Supernatural Affairs, she's certain the secretive organization holds the key to locating Quinton—if only she can wrap her head around the idea of magicians, fairies, aliens, and other supernatural creatures all being real.
Now she must compete for a spot against kids who've known about magic their whole lives. No matter how hard she tries, Amari can't seem to escape their intense doubt and scrutiny—especially once her supernaturally enhanced talent is deemed "illegal." With an evil magician threatening the supernatural world, and her own classmates thinking she's an enemy, Amari has never felt more alone. But if she doesn't stick it out and pass the tryouts, she may never find out what happened to Quinton.
Amari and the Night Brothers
AUTHOR: B.B. Alston
PUBLISHER: Balzer + Bray
DATE: January 19, 2021
She's certain this place holds the key to unlocking the mystery behind what happened to Quinton – but everyone at the Bureau has been practicing magic their entire lives, and Amari is stuck with a power that's deemed as illegal. Plus, an evil magician is threatening the entire supernatural world. Amari will have a lot of catching up to do if she wants to secure her spot as Junior Agent and bring her brother home for good.
Amari is fierce, courageous, whip-smart, and exactly the type of empowering character we love to read about. Her determination is inspiring and she sparkles with Black Girl Magic and girl power! We can't wait to see where her adventure takes her as she learns to wield her power and embrace her destiny!
Intrigued? You're in luck because Amari and the Night Brothers author B.B. Alston is dishing out 5 fun facts about the mysterious Bureau of Supernatural Affairs from the book!
Author B.B. Alston Shares 5 Fun Facts About the Mysterious Bureau of Supernatural Affairs from Amari and the Night Brothers:
FACT #1:

In Amari and the Night Brothers, 12-year-old Amari Peters gets nominated to a secretive summer camp at the mysterious Bureau of Supernatural Affairs. It's here that she'll learn that supernatural creatures from myths and legends the world over are all real!

The Bureau is located in the swanky Buckhead area of Atlanta, Georgia and it lies beneath the very fancy Vanderbilt Hotel. It stretches downward for miles! Only the Chief Director knows exactly how many floors there are in the Bureau, because a great many are hidden!
FACT #2:

One of the primary purposes of the Bureau of Supernatural Affairs is to keep the supernatural world secret from the public. That means whenever someone calls 911 about a supernatural emergency, that call gets forwarded to the Department of Half Truths and Full Coverups.

These folks will do their very best to get you the help you need. But don't be surprised if they also try to convince you that the mummy you just saw was actually a man in a full body cast!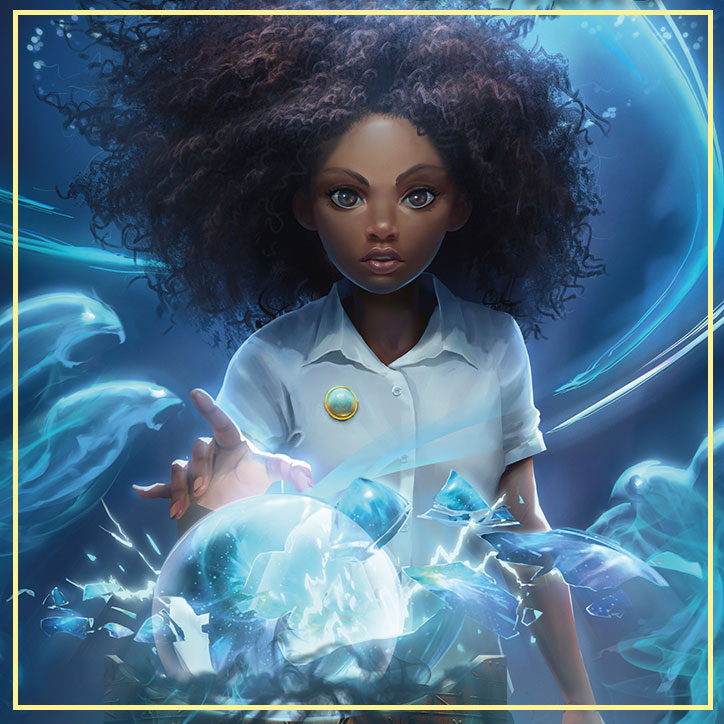 FACT #3:

Two different kinds of supernaturals exist in Amari and the Night Brothers. Those with human and above level intelligence, and those that are merely animals with supernatural traits. The Department of Creature Control handles magical animals, often bringing them back to the vast artificial habitat within the department if need be. There you'll find flying pigs, all sorts of dragon, and even the deadly Mars Mantrap, the far more vicious cousin of the Venus Flytrap. Would you visit?
FACT #4:

Located in the Golden Dome above the Vanderbilt hotel is the Department of Good Fortunes and Bad Omens. The people in this department learn several different ways to peak not only into the future, but also into the past! Their office hours are strictly at night, and that's primarily due to the director's favorite type of fortune telling…one that involves a magic carpet and starry night sky! Are you brave enough for a reading?
FACT #5:

With so many floors making up the enormous Bureau of Supernatural Affairs, the elevators are the fastest way to get around. But these aren't your normal elevators, each has its own name and personality through very advanced artificial intelligence! Easy-going Lucy, is the quickest, while Whispers, only ever shouts. Pray you don't end up on the wrong end of one of Mischief's self-destruct countdown pranks!
If you're looking for even more girl power stories to inspire you, we think you'll love Star Stable: Mistfall, a new animated series about magic, friendship, and discovering your destiny!