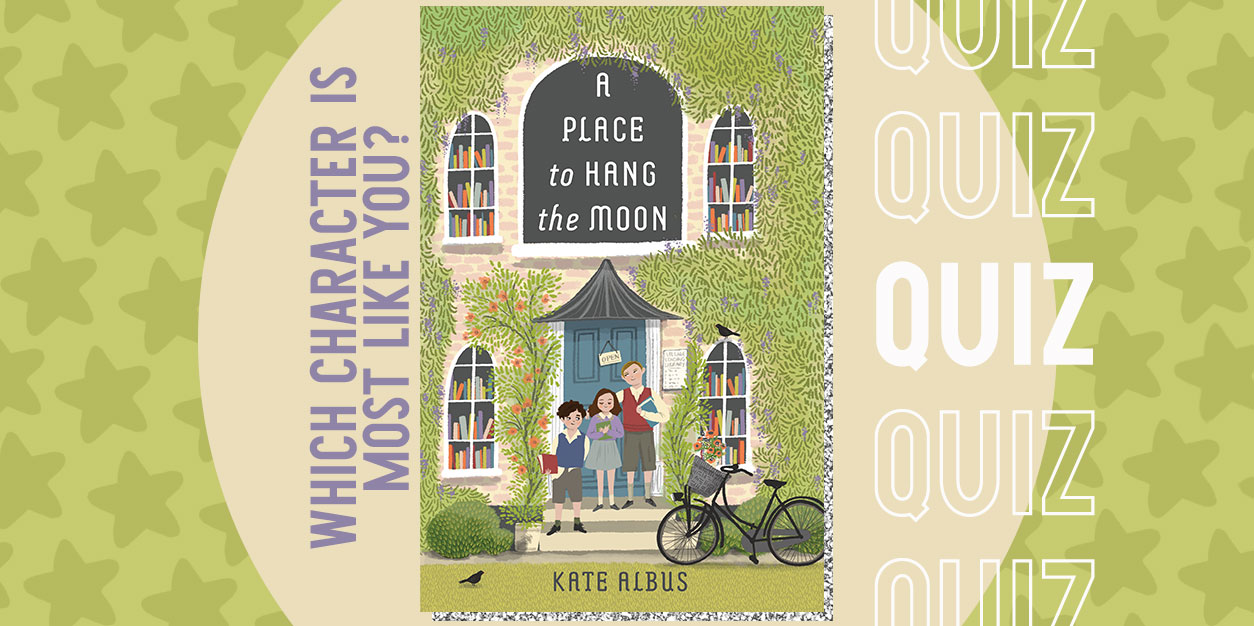 QUIZ: Find Out Which Character from A Place to Hang the Moon is Most Like You
If you love cozy stories set during historical times, we think A Place to Hang the Moon will be your next favorite read. Grab a mug of warm tea and your favorite blanket and get lost in this story of hope, family, books, and delicious pastries.
Sound like the perfect way to spend an afternoon? We're excited to share that author Kate Albus is here sharing some details about the book and even wrote a quiz to help you get to know the characters and find out which one is most like you! Here's what she had to say about this heartwarming read: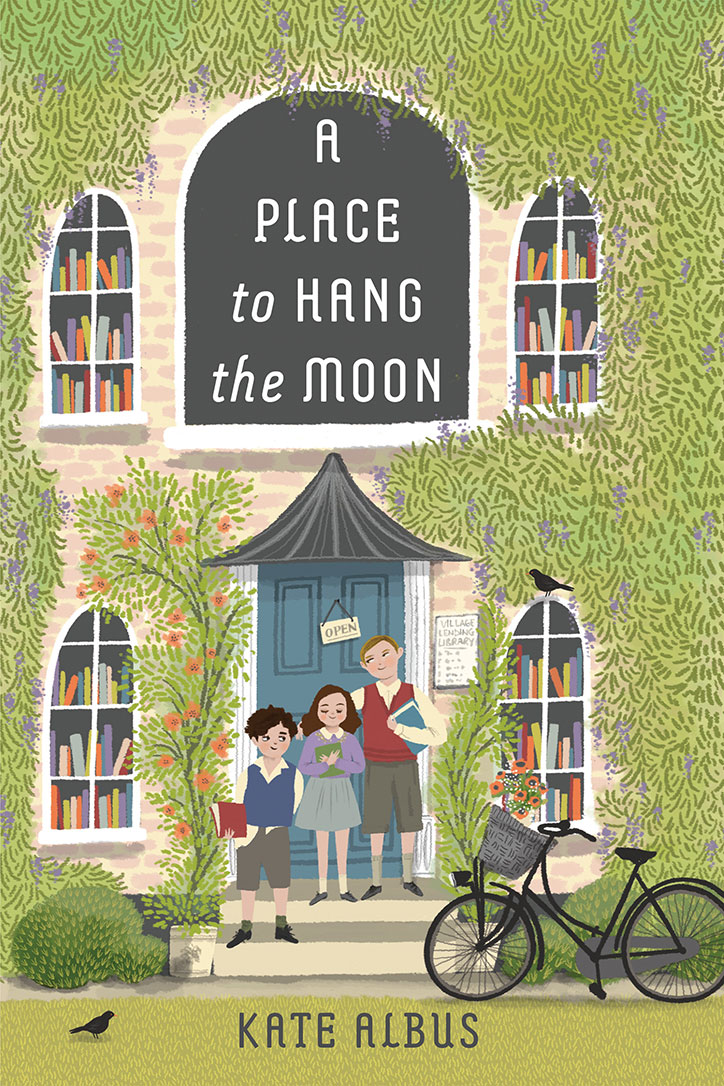 Set against the backdrop of World War II, Anna, Edmund, and William are evacuated from London to live in the countryside, bouncing from home to home in search of a permanent family.
It is 1940 and Anna, 9, Edmund, 11, and William, 12, have just lost their grandmother. Unfortunately, she left no provision for their guardianship in her will. Her solicitor comes up with a preposterous plan: he will arrange for the children to join a group of schoolchildren who are being evacuated to a village in the country, where they will live with families for the duration of the war. He also hopes that whoever takes the children on might end up willing to adopt them and become their new family–providing, of course, that the children can agree on the choice.
Moving from one family to another, the children suffer the cruel trickery of foster brothers, the cold realities of outdoor toilets, and the hollowness of empty tummies. They seek comfort in the village lending library, whose kind librarian, Nora Muller, seems an excellent candidate–except that she has a German husband whose whereabouts are currently unknown. Nevertheless, Nora's cottage is a place of bedtime stories and fireplaces, of vegetable gardens and hot, milky tea. Most important, it's a place where someone thinks they all three hung the moon. Which is really all you need in a mom, if you think about it.
Fans of The War That Saved My Life and other World War II fiction will find an instant classic in A Place to Hang the Moon.
A Place to Hang the Moon
AUTHOR: Kate Albus
PUBLISHER: Margaret Ferguson Books
DATE: February 2, 2021
All Anna, Edmund, and William Pearce want to do is find a forever home—a real one that's cozy and full of love and books. But it's 1940, the Pearces have just lost their not-so-grandmotherly grandmother, and the three orphaned siblings aren't sure what comes next.
In A Place to Hang the Moon, Anna, Edmund, and William embark on a quest to find family during the World War II evacuation of London. When they learn the city's schoolchildren are being evacuated to the countryside to be cared for by strangers who will keep them safe until the war is over, they wonder if this is their chance.
At the encouragement of their grandmother's solicitor (that's what they called a lawyer back then), off Anna, Edmund, and William go. They board a train with the children of a local school, keeping their predicament a secret and hoping to be scooped up by a kindly stranger who just happens to be looking for three half-grown children to keep forever.
QUIZ: Which Character From A Place to Hang the Moon is Most Like You?:
In the countryside, the Pearces endure cruel foster siblings, hungry tummies, and the perils of outdoor toilets. All the while, they rely on the books that bring them comfort, and on each other. Anna, age nine, is a tender-hearted soul just longing for a proper home. Eleven-year-old Edmund gets by on a wry sense of humor and a delightful tendency to speak before he thinks. And William, age twelve, is the responsible one, often putting his own needs aside to look out for his brother and sister.
So, which of the Pearce siblings are you? Anna, Edmund, or William? Take this quiz to find out!
In the mood for even more quizzes inspired by your favorite reads? Click here!