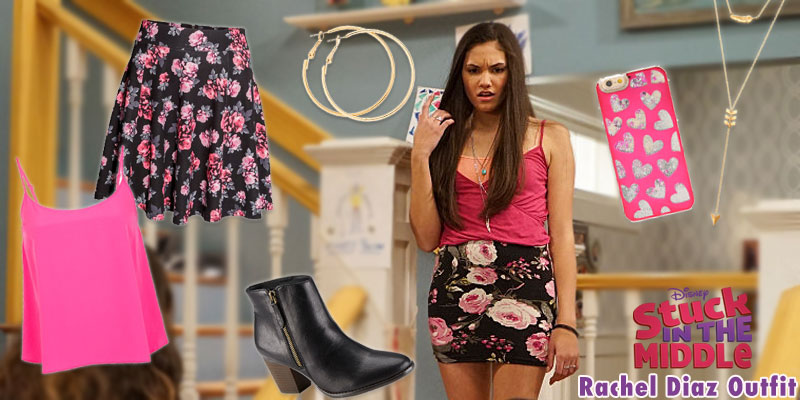 Stuck in the Middle Style Series: Rachel Diaz Outfit
Next up in our Stuck in the Middle Style Series is Rachel! Rachel is the oldest sibling in the Diaz family, and her wardrobe is totally on point. Sure, she may spend way too long primping in the bathroom every morning and care more about her boyfriend than her responsibilities, but she really does love her family deep down.
She'd do anything for her huge family, especially take on anyone who messes with them. She's bold, opinionated, and knows exactly what she wants when she wants it. At 16 it may come off as rude and moody, but we're sure she'll grow up into a strong, independent woman who doesn't let anyone get her down. She's got future CEO written all over her. Here's how you can put together a Rachel Diaz Outfit of your own:
Rachel is definitely the girly girl of the family, and her wardrobe tends to reflect that. She's really into looking her best (even if it takes hour hours to put together the perfect outfit) and will never sacrifice her style for anyone. Sometimes this means that Rachel leaves the house in one outfit to please her parents and changes into another at school so she can rock the look she wants, but hey, who hasn't tried to pull a fast one on their parents every now and again? In the gallery above, we put together a few of Rachel's looks from the show. A pink tank and floral skirt with some midi rings, a layered necklace, and a classic pair of gold hoops will get you the look from most of the show's promo shots. For something more casual and relaxed, try a cute, fitted flannel paired with black jeans and some leather hi-tops. Glam it up with some pretty accessories and a simple braid, and you've turned casual into fabulous!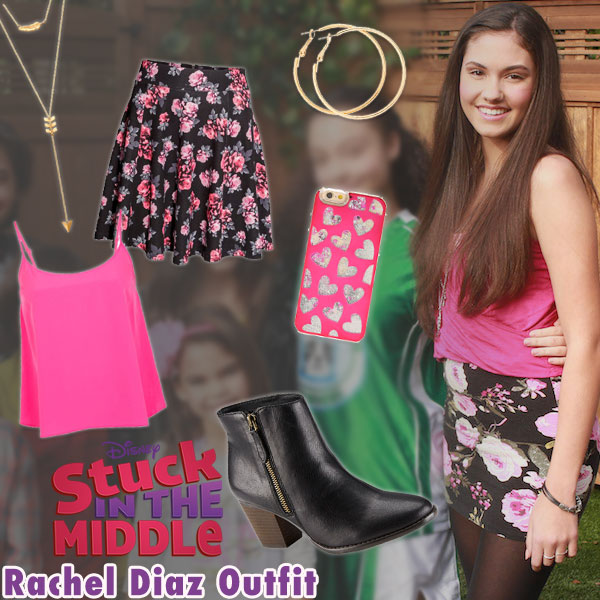 Rachel is always trying out new styles and rocking pieces from every aspect of the fashion world. One day she's dressed up, the next she's dressed down. But she always puts her best face forward and tackles the world with attitude! Some other great ideas to mimic herstyle are cute crochet shorts, anything with aztec prints, and of course – lots of chic accessories! If Harley's more casual look is more up your alley, check out our Harley Diaz Outfit!