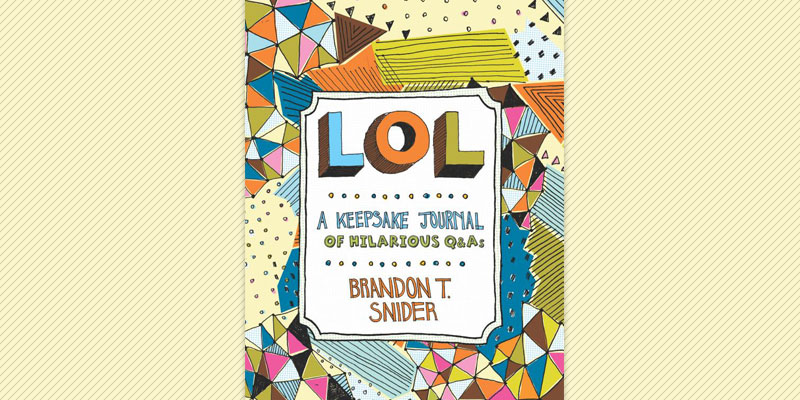 LOL: A Keepsake Journal of Hilarious Q&A's
Anyone who's visited our site before knows that we're completely and total obsessed with creative journaling. Whether it's a doodle journal or a book of writing prompts, we're always looking for fun new journals to share with our readers. "LOL: A Keepsake Journal of Hilarious Q&A's" by Brandon T. Snider (you've probably read one of his many Cartoon Network books) is a brand new way to get your funny on!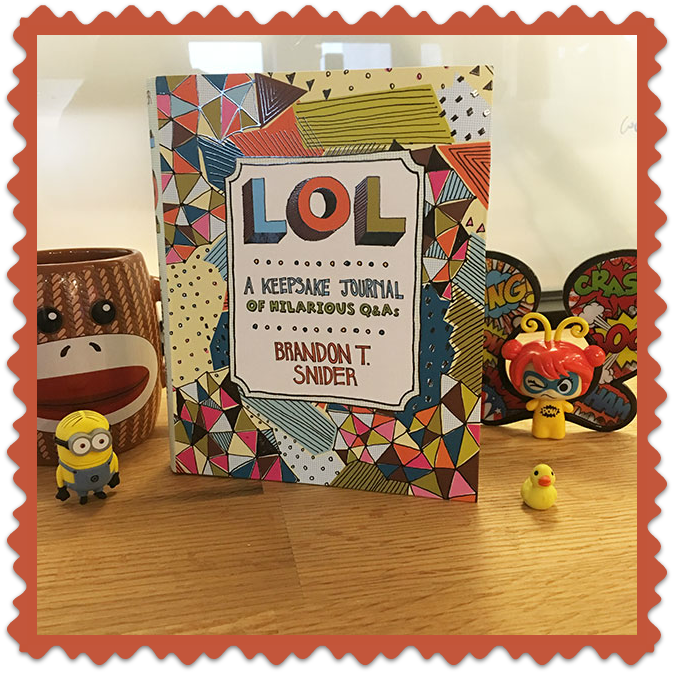 This colorful book is jam packed with silly questions, fun writing prompts, and wacky fill in the blanks to help you break out of your comfort zone and channel your inner comedian. There's even a few "dares" thrown in, like "Wear your shirt inside out for the entire day. Tell everyone you're celebrating International Topsy Turvy Day. Try to convince your friends to join you. Write about the experience."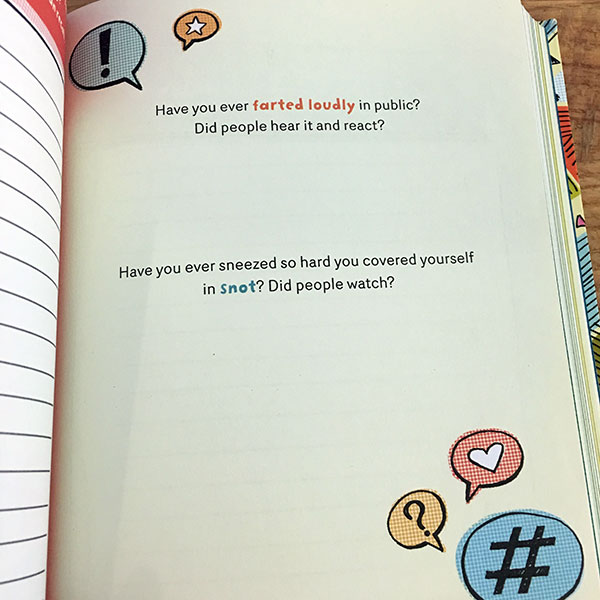 Every page of the journal keeps you doodling, writing, and thinking in a hilarious new way from start to finish. It breaks down the barriers of what a "journal" is, asking you to think creatively rather than just write about what you did and what you ate each day. It covers everything from embarrassing social media moments to what you might name a sitcom about your family. You might be asked to pretend you're an evil overlord who's about to take over a planet, do a bit of funny word association, or drawing what your mom would look like as a rapper.

Each page is funnier than the last, and it's a must-have for anyone who loves journaling, writing, or just being silly. You'll get a funny, unique new outlook on the things that happen to you each day, and ideas for new things to try to keep life interesting. When you're done, you'll have created the funniest book that's ever existed in the entire world.
"LOL: A Keepsake Journal of Hilarious Q&A's" is now available, pretty much wherever your favorite place to buy books might be!