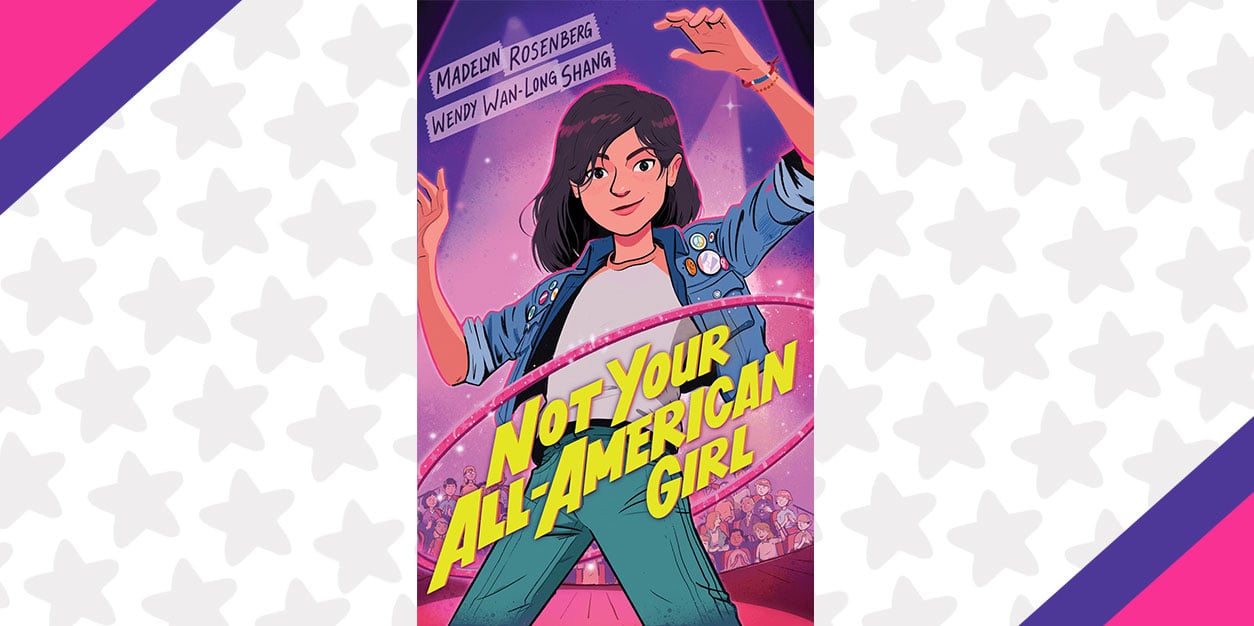 5 Fun Facts About Not Your All-American Girl
Not Your All-American Girl follows Lauren and Tara, two best friends growing up together in the 1980s. The girls are basically inseparable, doing pretty much everything together since they were young. They're about to enter the sixth grade, and when they realize they have no classes together this year, they decide to try out for the school play to spend some time together. Instead, the drama around school play dares to tear them apart.
Tara pretty much always snags a role, but Lauren is a talented singer who dreams of taking the spotlight this time around. When Tara gets the lead and Lauren is cast in the ensemble, instead of keeping them together, the play causes a rift in their friendship. Lauren's teacher says that she doesn't look "All-American enough" for the leading role, which causes her to question everything, including her love of singing. Just because she's half-Chinese and half-Jewish doesn't mean she's not American, right?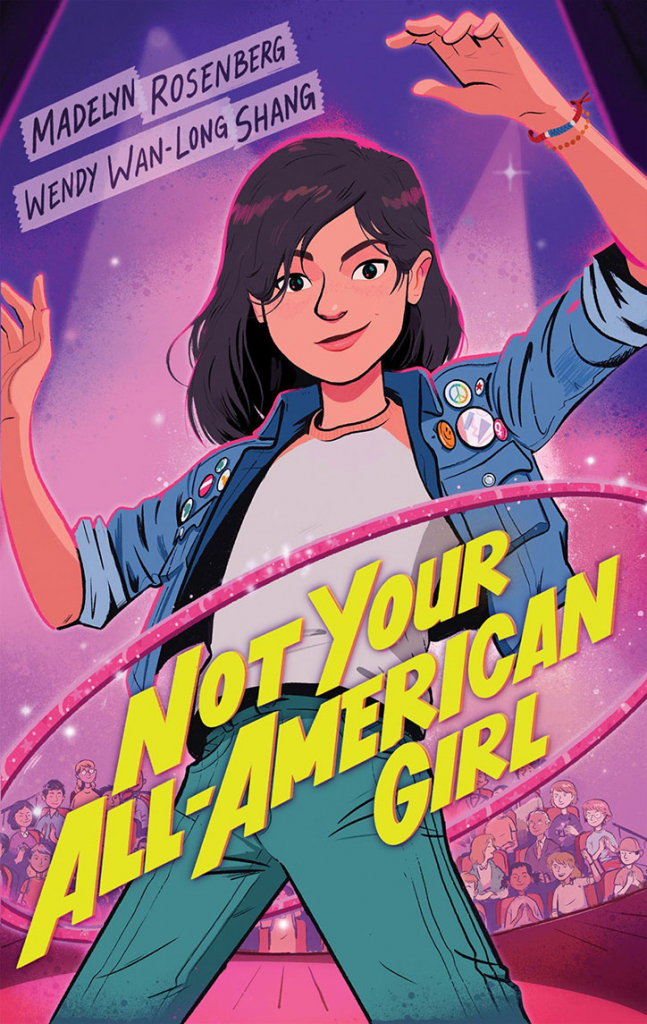 A multicultural story full of heart and hilarity about what it means to be all-American.
Lauren and her best friend, Tara, have always done absolutely everything together. So when they don't have any classes together in sixth grade, it's disastrous. The solution? Trying out for the school play. Lauren, who loves to sing, wonders if maybe, just maybe, she will be the star instead of Tara this time.
But when the show is cast, Lauren lands in the ensemble, while Tara scores the lead role. Their teacher explains: Lauren just doesn't look the part of the all-American girl. What audience would believe that she, half-Jewish, half-Chinese Lauren, was the everygirl star from Pleasant Valley, USA?
From amidst the ensemble, Lauren tries to support her best friend. But when she can't bring herself to sing anymore, her spot in the play and her friendship are in jeopardy. With the help of a button-making business, the music of Patsy Cline, and her two bickering grandmothers, can Lauren find her voice again?
Acclaimed coauthors Madelyn Rosenberg and Wendy Wan-Long Shang return to the 1980s world of Sydney Taylor Honor Book This Is Just a Test with this laugh-out-loud coming-of-age story.
Not Your All-American Girl
AUTHORS: Wendy Wan-Long Shang and Madelyn Rosenberg
PUBLISHER: Scholastic Press
DATE: July 7, 2020
The story is filled with awesome '80s throwbacks, a button making business, and a pair of bickering grandmas who'll have you laughing out loud. Filled with so much heart, Not Your All-American Girl is a must-read authentic story about friendship, figuring out who you are, and what it really means to be "All-American."
We're so excited because authors Madelyn Rosenberg and Wendy Wan-Long Shang have shared 5 Fun Facts about what it was like bringing Not Your All-American Girl to life!
5 Fun Facts About Not Your All-American Girl:
We were "onlys" growing up.

One of the things that bonds us together is not only that we both live in Virginia, but we both grew up here and we were both "onlys."

Wendy grew up as the only Chinese-American kid in her elementary school in Vienna, Virginia. Madelyn was one of the only three Jewish kids in her middle school.

Do you know who else is from Virginia? Both 80s rock-star Pat Benatar and country legend Patsy Cline, who is idolized by Lauren Horowitz, our main character. Pat is from Richmond; Patsy is from Winchester. We are pretty sure this is not a coincidence.
When we get into the thick of editing, we only make sense to each other.

Editing stories is a really intense process. We have a lot of ideas to keep track of, storylines that need boosting, and characters who need more details. We have a language that only we understand for some things. We call it "same brain." Do you know what "Going to take up forewes to get home thinking about eight iced cell so call" means? Wendy did! Having a writing partner makes the process less lonely, and also produces some pretty wacky text messages.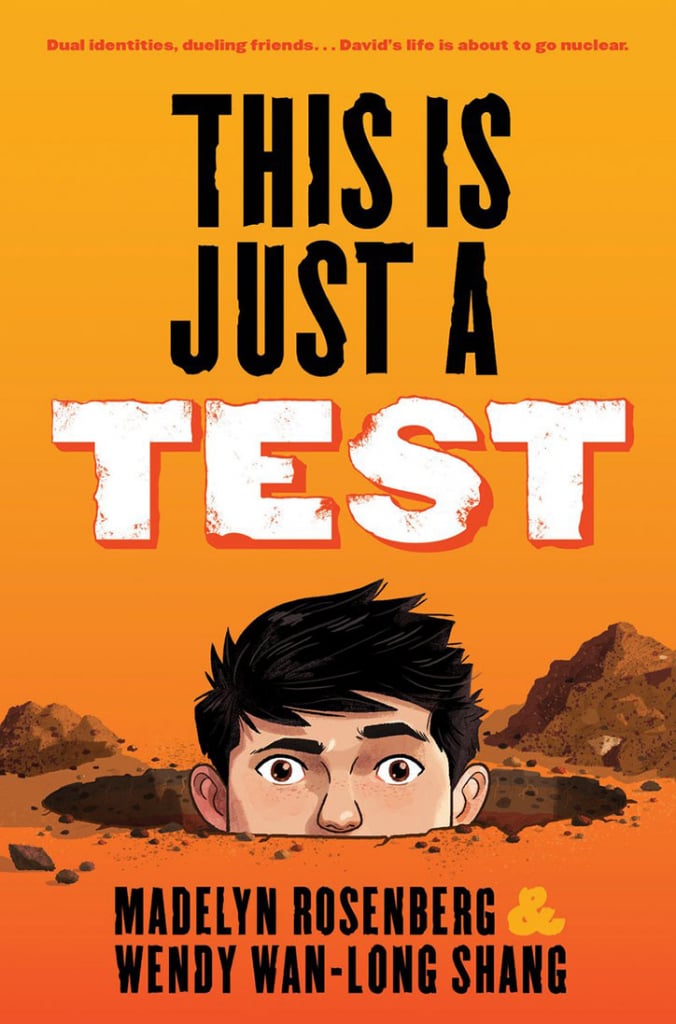 We have our own mini-cultural exchanges.

Wendy had never been to a bar mitzvah before she attended the bar mitzvah of Madelyn's son. It was a looooonng service, but a joyous one, too. Madelyn tried Wendy's family recipe for dumplings at a book launch, and has been making them ever since.

Lauren's story (and her brother's story, told in THIS IS JUST A TEST) came out of our desire to share our backgrounds plus growing up in the 80s.
We wrote our own musical for this book.

Madelyn and Wendy wanted to avoid quoting other musicals in their manuscript (copyright issues) so they ended up writing their own, a musical about hula hoops!

In truth, Madelyn and Wendy, though they love music and theater, have very little stage experience. Madelyn's parts included: a box of granola in a play about the food groups, a fairy in A Midsummer Night's Dream, a motorcycling Jill in a new play of fractured fairy tales, and that was pretty much it, until she took an improv class a few years ago. Wendy's parts included Silver Bell #2 in the winter holiday concert and puppetmaster of a dancing, glow-in-the-dark ostrich.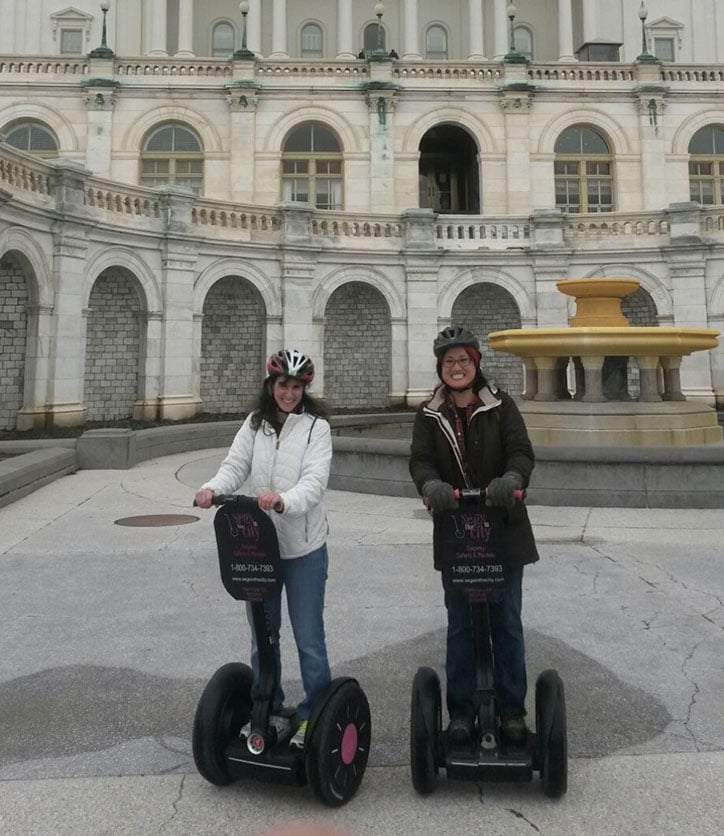 We do crazy research for all of our books.

We had a hula hoop lesson for this book from a woman in Australia. (Spoiler alert: Madelyn is much better at hula hooping than Wendy.) When Madelyn was doing research for another book which included a scene on Segways, Wendy volunteered to accompany her for a lesson in Washington, DC. Wendy actually took to the Segway much better than Madelyn did, perhaps because she named her Segway Hurricane and pretended she was riding a horse. Madelyn spent the whole time clutching the handlebars and wishing the D.C. traffic would disappear.
Want to know more about the book? Authors Wendy Wan-Long Shang and Madelyn Rosenberg are doing an Instagram Live event hosted by Brazos Bookstore on Tuesday, July 28 at 6 PM EST/5 PM CST. They'll be sharing even more about the book, so be sure to tune in with your family!
Want to read even more amazing books to help you through your friendship struggles? We think you'll love Keep It Together, Keiko Carter!