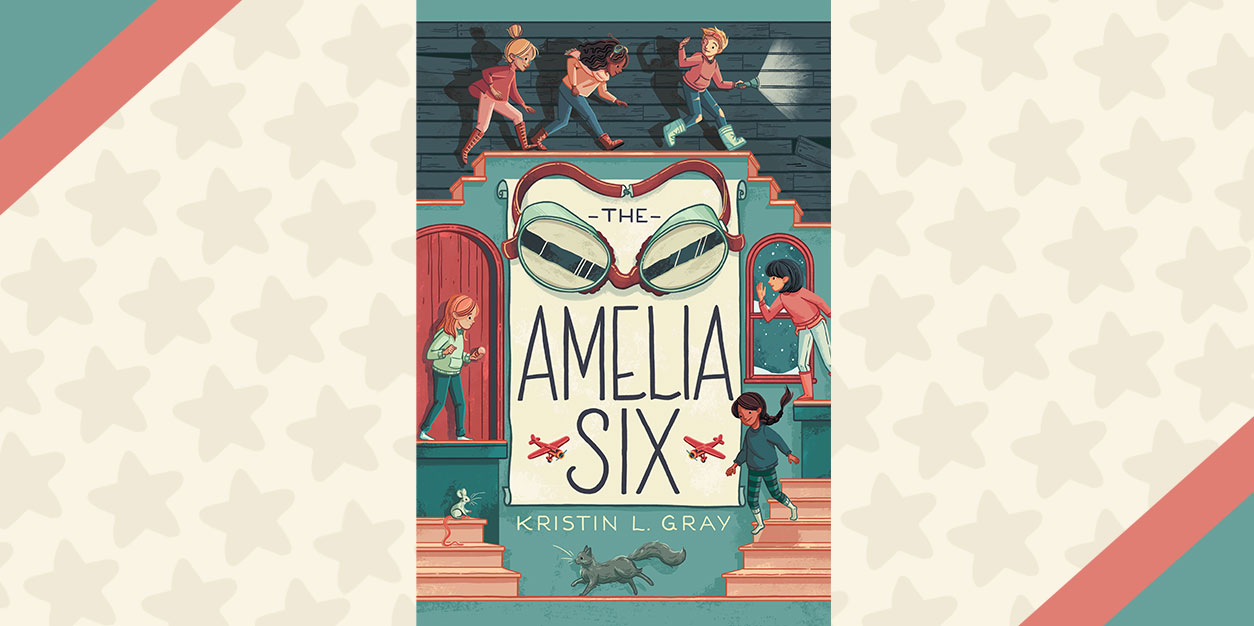 Get to Know the Mystery Solving STEM Heroes of The Amelia Six
A little bit of mystery, six brilliant middle school girls, and a sprinkle of history? Sounds like the makings of a perfect book to us! If you're looking to add a little girl power to your summer reading, we think you'll love The Amelia Six!
Millie, Cassie, Thea, Nathalie, Robin, and Wren are about to have the most life-changing night of their lives. These six girls are total strangers, but thanks to their impressive STEM skills, they've each been selected for the opportunity of a lifetime – spending a night sleeping over at Amelia Earhart's childhood home!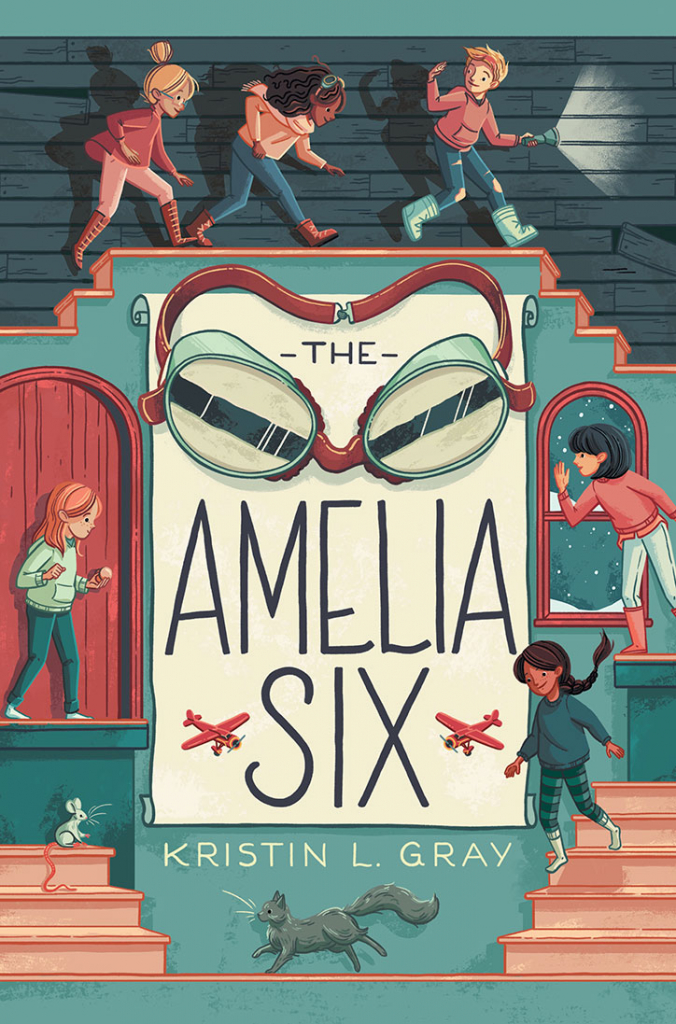 Eleven-year-old Amelia Ashford—Millie to her friends (if she had any, that is)—doesn't realize just how much adventure awaits her when she's given the opportunity of a lifetime: to spend the night in Amelia Earhart's childhood home with five other girls. Make that five strangers. But Millie's mom is a pilot like the famous Amelia, and Millie would love to have something to write to her about…if only she had her address.
Once at Amelia's house in Atchison, Kansas, Millie stumbles upon a display of Amelia's famous flight goggles. She can't believe her good luck, since they're about to be relocated to a fancy museum in Washington, DC. But her luck changes quickly when the goggles disappear, and Millie was the last to see them. Soon, fingers are pointing in all directions, and someone falls strangely ill. Suddenly, a fun night of scavenger hunts and sweets takes a nosedive and the girls aren't sure who to trust. With a blizzard raging outside and a house full of suspects, the girls have no choice but to band together. It's up to the Amelia Six to find the culprit and return the goggles to their rightful place. Or the next body to collapse could be one of theirs.
The Amelia Six
AUTHOR: Kristin L. Gray
PUBLISHER: Paula Wiseman Books
DATE: June 30, 2020
The night kicks off like a dream come true, with a super fun scavenger hunt and lots of amazing sleepover snacks. But when Amelia Earhart's famous aviator goggles go missing, things get out of control. Fingers are pointing in every direction, and as the last person who saw them, Millie is a top suspect! She knows she didn't do it, and she'll have to band together with the other girls to solve the mystery, find the culprit, and return the glasses before the night is over!
We love the empowering vibes that this story brings, which is why we're so excited to share that author Kristin L. Gray is dishing out all the deets about the members of The Amelia Six! Find out all their favs, how they shine as girls in STEM, and more!
Get to Know The Amelia Six:
Amelia "Millie" Ashford

Millie loves Nancy Drew mysteries, Twizzlers, and her dad, though his job is at times equal parts essential and embarrassing. Still, he's her biggest fan and has taught her to be prepared for whatever life throws her way. Millie's competed in—and won—numerous Rubik's speed cubing competitions all around her hometown of Kansas City. Her personal best was on the classic 3×3 cube, which she now keeps with her at all times. If only she was as good at making friends or finding her pilot mother as she was at cubing . . . but one night at Amelia's birthplace could change everything.
Thea Cooke

Thea comes from a long line of mechanical engineers, inventors, and tech experts. She once helped her aunt build a motorcycle and side car from old scraps—painting the bright flames down the side herself. She loves tacos, queso, and Black Girls Code but is deathly afraid of ghosts. Thea won't travel without her headphones and says her vintage bike goggles double as a headband just fine, thank you very much.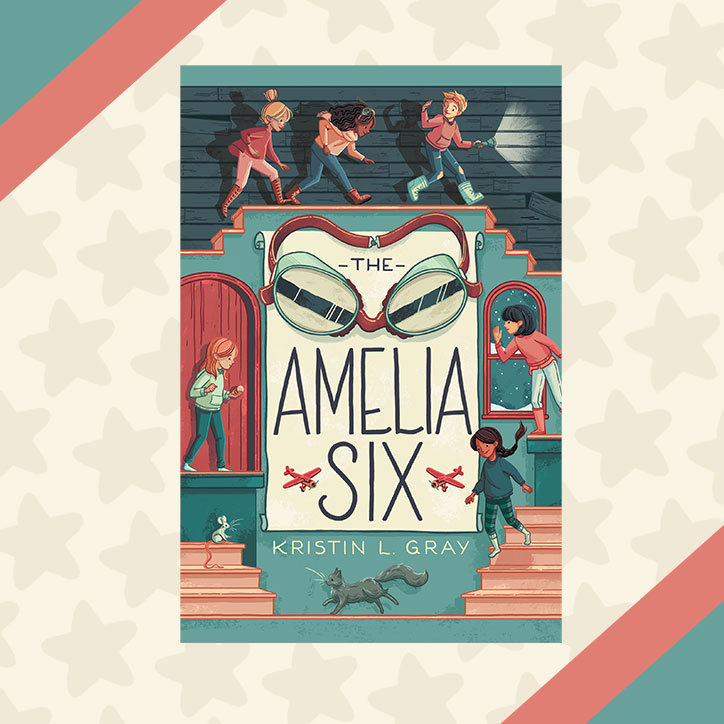 Cassie Lam

Cassie knows a little about everything, especially plants. She can even tell you which ones are destined for the International Space Station. That's because her family's wealthy foundation funds the NASA Greenhouse Initiative. Their mission is to grow sustainable crops on Mars. Even though Cassie lives in a big house, wears fancy clothes, and samples food made in NASA's exclusive test kitchens, she secretly dreams of a different life. One with more fun and fewer fundraisers. The next sleepover is at her place.
Nathalie Ramirez

Nathalie loves geology, the environment, and animals. Especially her pet rat Rosie, who she named after a brave British explorer. Nathalie collects buttons on her backpack that say things like SAVE THE WHALES and SCIENCE ROCKS! Nathalie's mom is a certified zoologist stationed in Antarctica. Like Millie, Nathalie hasn't seen her mom in months, and she lives for their weekly video chats. Nathalie does have one super-secret ability that comes into play late in the story, but you'll have to read on to find out!
Robin and Wren Winters

Sisters Robin and Wren Winters manage the super popular Mars Millennium YouTube account. They interview STEM celebrities (think astronauts and scientists) and talk about all things aviation and outer space. Wren can't wait to film every nook and cranny of The Amelia Earhart Birthplace Museum for their viewers. Such a cool behind-the-scenes glimpse is sure to get them lots of likes and new subscribers. Robin, on the other hand, is just grateful to go along for the ride. She's a poet at heart and dreams of one day launching her own book of poetry into the world—or hey, universe.
In search of even more girl power fueled mysteries with a splash of history woven in? We think you'll love The Art of the Swap!