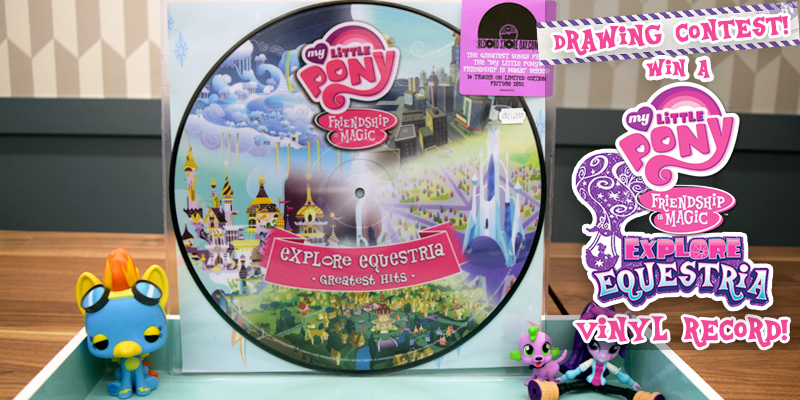 CONTEST: My Little Pony: Friendship is Magic Explore Equestria Vinyl Record
For the first ever YAYOMG Contest we wanted to do something extra special, and once we saw this My Little Pony vinyl album, we knew this we exactly what we wanted to give away as our very first prize! The "My Little Pony: Friendship is Magic Explore Equestria Greatest Hits" vinyl album features a collection of all your favorite MLP: FiM songs.
This vinyl picture disc is a limited release that came out exclusively for Record Store Day Black Friday and only 2000 were printed, meaning only 2000 people in the entire world have this extra special album. So on Black Friday we headed out and hit up a bunch of local record shops to try and snag one for you guys, and we're happy to say we were successful! (Good thing too, it's really hard to give away something you don't actually have!)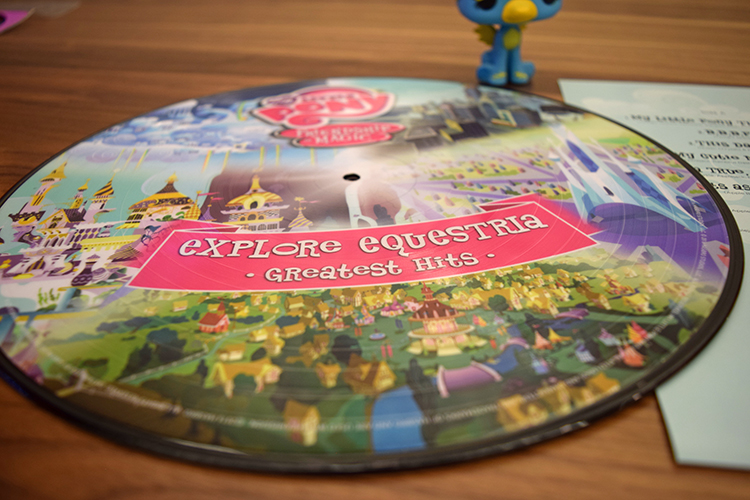 The Explore Equestria vinyl record is double sided, featuring 8 songs on each side. The front side has a colorful picture of a few areas of Equestria including Canterlot, Ponyville, Manehattan, and even Cloudsdale. The back side is filled with gorgeous images of the Mane 6! The track list includes a mix of fan-favorite songs from the first 5 seasons of the series. Take a peek at the "MLP: FiM Explore Equestria Greatest Hits" track listing:
1. My Little Pony Theme Song
2. B.B.B.F.F.
3. This Day Aria
4. What My Cutie Mark is Telling Me
5. A True, True Friend
6. Hearts as Strong as Horses
7. Bats
8. Generosity
9. Glass of Water
10. Find the Music in You
11. Music in the Treetops
12. Flim Flam Miracle Curative Tonic
13. You'll Play Your Part
14. Let the Rainbow Remind You
15. Celestia's Ballad
16. On My Own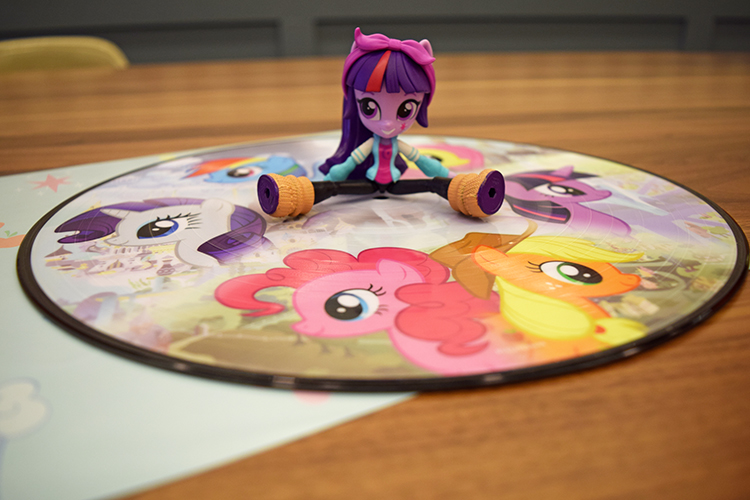 You may be thinking "I'm a kid! I don't have a record player! This is 2016 for crying out loud!". Well, this album art is so pretty, you're probably going to want to hang it on your wall anyway, so NBD. (They make special record sized frames, a perfect thing to ask Santa for Hearth's Warming if you don't have one!) Alright – so how can you win this beautiful piece of amazingness for your MLP collection? See below.

How to Enter the Contest:
1. You must be 13 or older to enter. If you're under 13 you MUST have your parent's permission, and you MUST be able to provide an email address we can reach them at if you win.
2. Draw a picture of your favorite "My Little Pony: Friendship is Magic" or "Equestria Girls" character(s). (We prefer color drawings, but we'll accept sketches too.) Don't steal from the internet – we'll be checking! It can be a paper or digital drawing, it's up to you – whatever artistic talent your cutie mark says you're best at!
3. Once you're done, send an email to info@yayomg including the following information:
Subject: MLP Vinyl Giveaway
An attachment of your drawing
Your FIRST NAME ONLY.
If you do not include all 3 of these things, you will be disqualified.
4. You must live in the USA or Canada in order to enter/win.
5. Wait patiently until December 16th at 12pm EST to find out if you've won!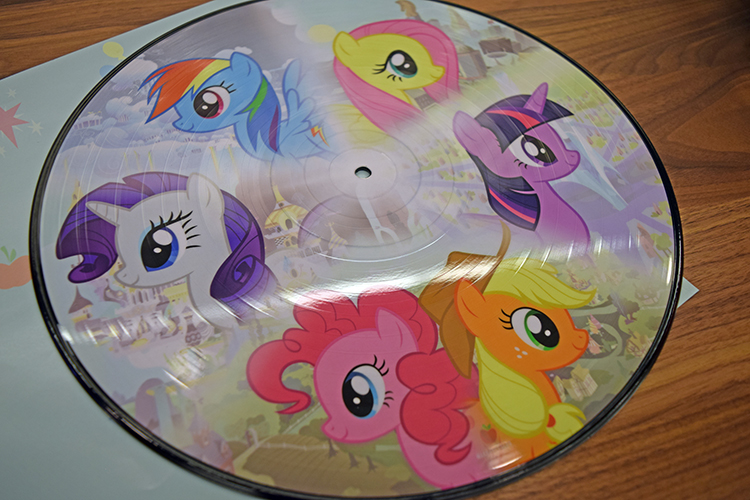 Good luck everyone! We can't wait to see all of your amazing drawings. If you know anyone who'd like to enter this awesome contest, please share this with them! For more My Little Pony quizzes, polls, and other fun stuff, click here!
Other Important Info/Guidelines:
No purchase necessary. Contest begins November 28th, 2016 at 4:30pm EST and will close on December 16th, 2016 at 12pm EST – no entries will be considered after 11:59am EST on 12/16/16. Entrants must be 13 years of age or older in order to participate. Entrants under 13 must be able to provide a contact for their parents in the event that they win. Entrants must live in the USA or Canada in order to win. YAYOMG will never contact you or use your email address for any reason. If you are the winner of the contest, we may need to reach out to you, but only once. All email addresses will be deleted once the prize is mailed out. If you win, we will contact you to arrange delivery of your prize, if you are under 13, we'll ask to speak to one of your parents. If we do not receive a response within 48 hours, we will choose another winner. Prize is ONE (1) copy of the "My Little Pony: Friendship is Magic Explore Equestria Greatest Hits" vinyl record. The value/cost of the prize is: $21.99 USD. Other toys featured in the pictures will not be included with the prize. The winner will be selected based on which drawing the YAYOMG team likes best. The prize will be mailed within 5 days of winning. This contest is sponsored by YAYOMG and is not associated with Hasbro, My Little Pony, or Record Store Day. Prize was paid for by YAYOMG, and prize shipping will be covered by YAYOMG.