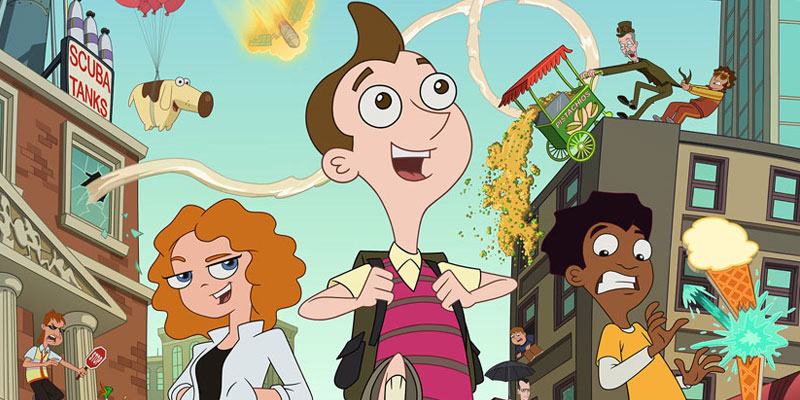 Milo Murphy's Law is Heading to Disney XD This Fall
"Milo Murphy's Law" is Disney XD's newest series that's about to replace that "Phineas and Ferb" shaped hole in your heart that's been there since the show ended last June.
Why's that? Well – "Milo Murphy's Law" is from the geniuses who created "Phineas and Ferb" (Jeff "Swampy" Marsh and Dan Povenmire), so how could it possibly be anything less than favorite-show material? Check out the show's intro here (catchy theme song and all!) to see what you're in for this Fall.
"Look at that sun, look at that sky, look at that sweater vest – I look so fly!"
Milo Murphy is a 13 year old boy who is the great-great-great-great-grandson of Edward A. Murphy Jr., the namesake of the iconic Murphy's Law. No idea what Murphy's Law is? It's the concept of "anything that can go wrong will go wrong", and Milo is unfortunately afflicted with EHML – Extreme Hereditary Murphy's Law condition – meaning that nothing ever seems to go right for him.


You'd think a life like that would get him down, but Milo's actually a really optimistic and happy kid who makes the best of his unfortunate condition. Alongside his cheerful enthusiasm, Milo's got a backpack full of supplies and two best friends, Melissa and Zack, who have always got his back. Together, Milo, Melissa, and Zack manage to take on everything from your ordinary teenage issues to a world that's constantly falling apart, turning their misfortunes into exciting adventures.
Other characters include Milo's nemesis, the school crossing guard who's life mission is to protect the world from all of Milo's bad luck, as well as some time traveling agents, Milo's family, and a Time Ape. We're not sure exactly how the agents and time travel all tie into the story just yet – but we'll find out in just a few weeks when the series airs.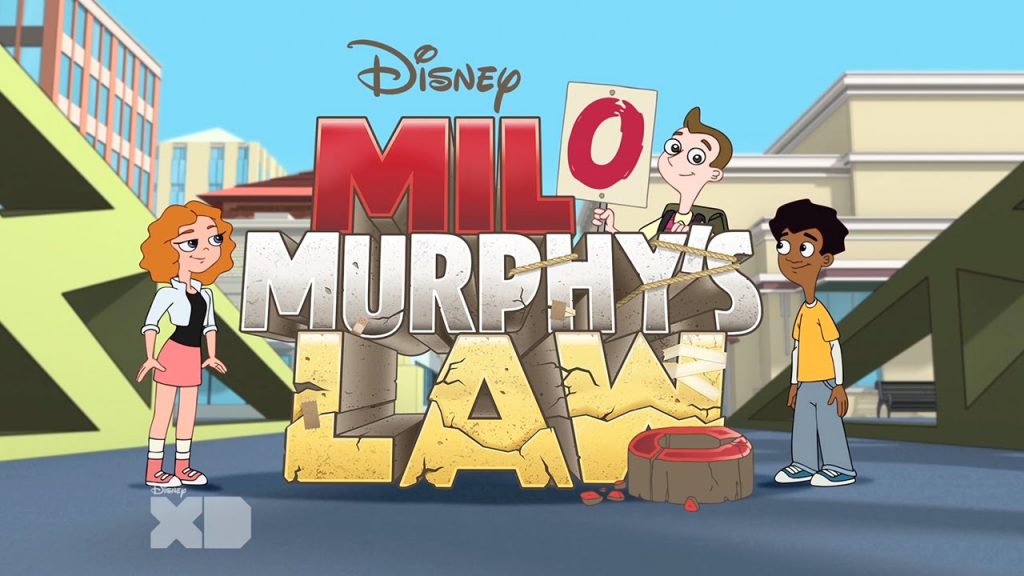 "Milo Murphy's Law" sounds like it's gonna be full of hilarious chaos and we just can't wait to watch it. Any show with a theme song by Weird Al is totally okay with us. (Fingers crossed that Milo breaks out into accordion solos on the regular!)
Are you as excited as we are? You should be! You'll be able to catch the first episode of the show a week early (September 26th) by watching it On Demand, via the Disney XD app, or on Disney XD's YouTube channel. Can't watch it on any of those platforms? No biggie – the first episode airs on Disney XD on October 3rd.