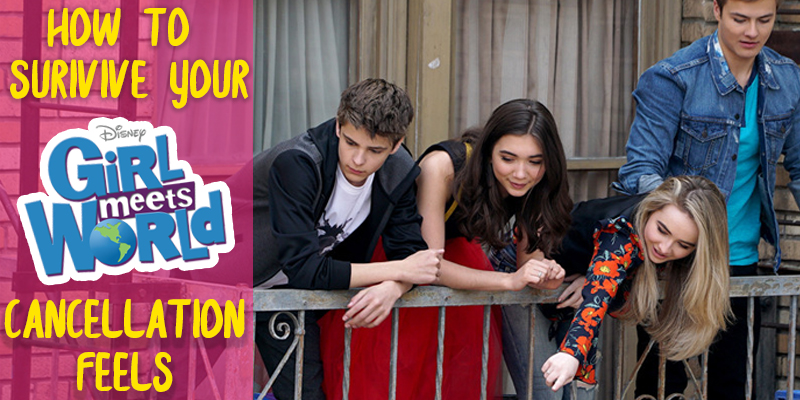 How to Survive Your Girl Meets World Cancellation Feels
The inevitable is now official. Girl Meets World is coming to an end after three amazing seasons packed with more heart, more valuable life lessons, and some of the most authentic characters than any Disney Channel show that came before it. The cast and writers of this show brilliantly managed to tackle the important issues and struggles that kids face today while also wrapping us in the warm, nostalgic hug that is Cory, Topanga, and Shawn. Girl Meets World understood the constant battle to be your truest self, make extraordinary relationships, and stand by your beliefs, no matter how hard that can be sometimes.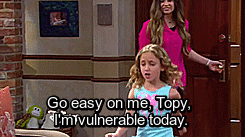 How to Survive Your Girl Meets World Cancellation Feels
Cry. Scream. Lay on the floor. Roll around a little. Cry some more. Light some candles. Channel your inner Morotia M. Black. Sit and ponder on the ridiculous futility of caring. Let those feels run free. It's a sad day, and you deserve to let it all out.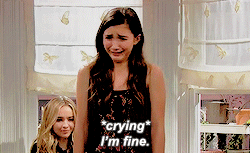 Breathe a little. It's going to be okay. It's just a show. Right? This is where someone steps in and does something, right? RIGHT?!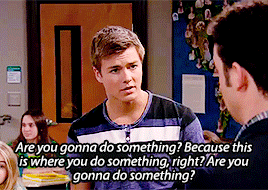 Frantically search for other fans who are as upset as you are. Console each other. Call up your bestie who's the Riley to your Maya. Share stories of all the times you watched the show together. You guys need each other now than ever. You're the ones who need to start showing the world what real friendship is all about.


Remember what great friends Riley and Maya are and get sad all over again.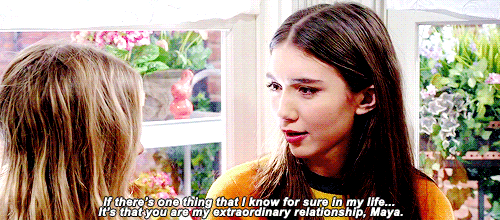 Ask the hard hitting questions: How does the world even survive saying goodbye to the Matthews family for a 2nd time?
(SERIOUSLY DISNEY. HOW COULD YOU EVEN RIP THESE PEOPLE AWAY FROM US AT A TIME LIKE THIS?)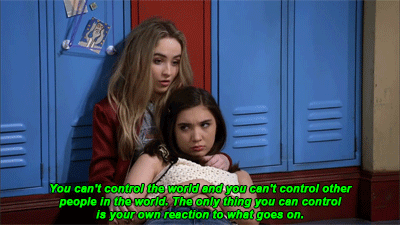 Or Farkle. How do we accept that this kid isn't going to be on our TVs anymore? Can we get a Farkle spin-off or something?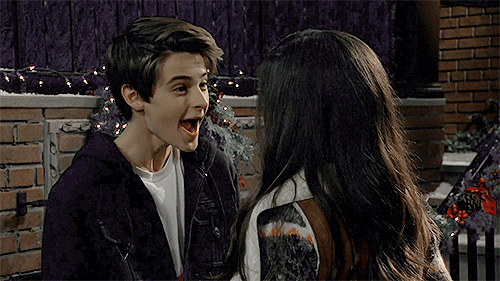 Or Lucas. Or Zay. Or Smackle. These goobers. Like. NO. This isn't okay.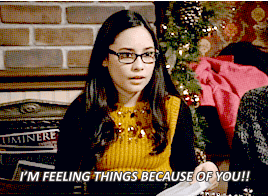 Wonder what AVAAA MORRRGEENNNSTTTEERNN would do to throw down over this.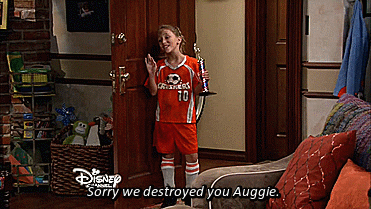 Get mad!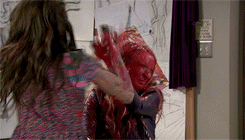 Then slow it down for a minute…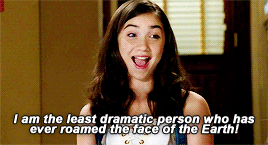 Remember all the times this amazing show made you laugh.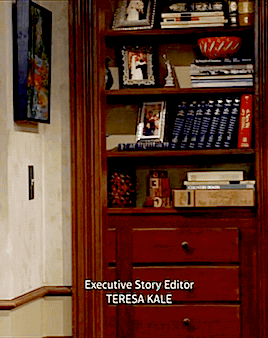 Made you agonize over and over about a non-existent triangle.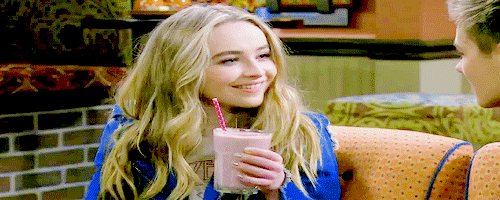 Taught you a lesson you'll never forget.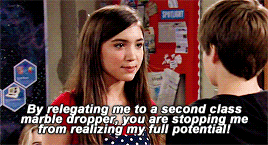 Showed you a part of yourself you didn't know you had inside you.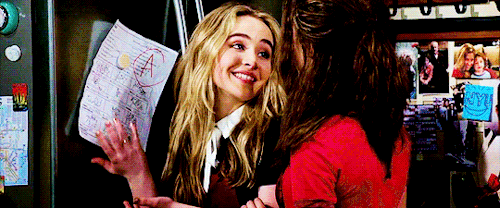 Made you realize that everything will be okay. Maybe this will be okay?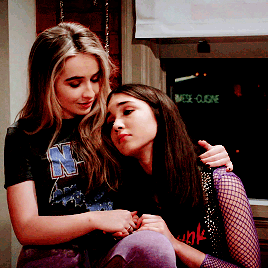 People change people, afterall.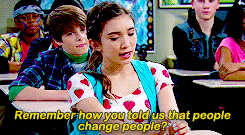 And these people have definitely changed us all for the better.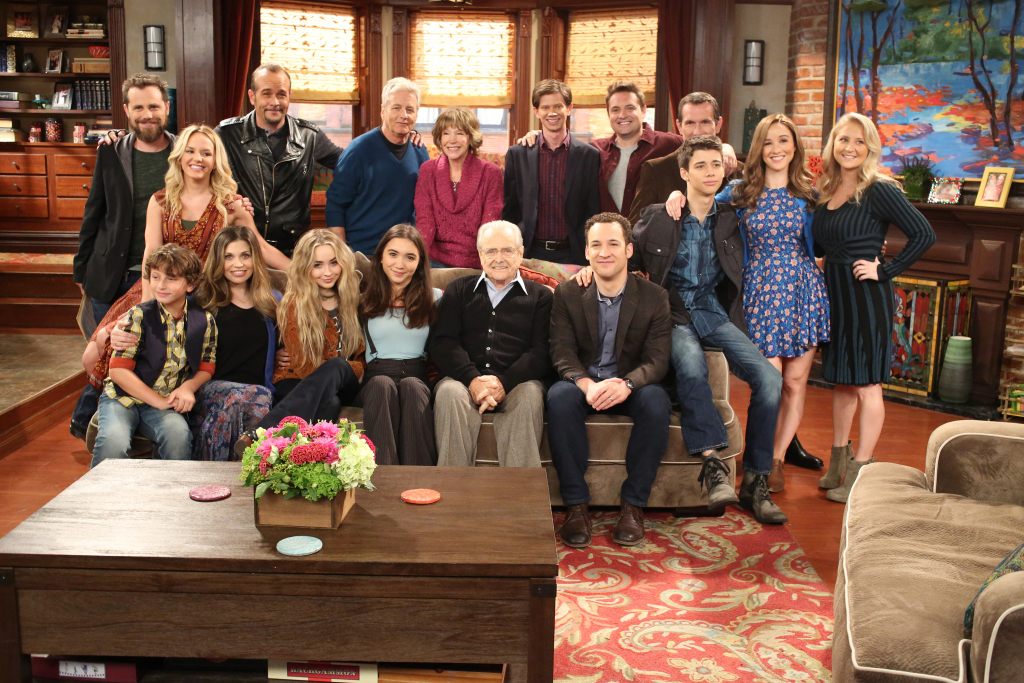 We'll miss you, Girl Meets World.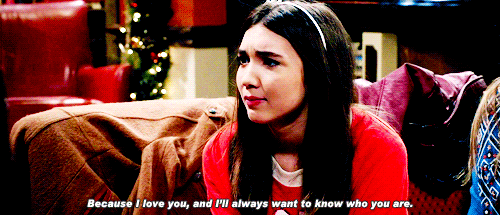 Bring it in for a hug you guys.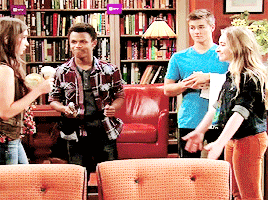 Come on now, a real hug.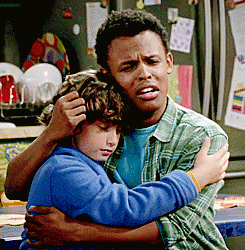 Now go re-watch the entire series on Netflix to prepare yourself for the finale. *OUT HERE IN SPAAACEE!*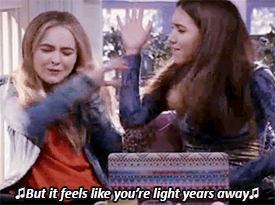 It might be time to say goodbye, but there's one last lesson we can all agree on. Sometimes we need to be the shining light like Riley. Other times we need to take some time to find ourselves, like Maya. Surround yourselves with people who challenge you to be your best self, like Farkle. And people with unwavering loyal hearts like Lucas. If you have supportive people like the Matthews family in your life, whether they're your real family or the one you've chosen for yourself, that's all you really need. As we say goodbye to Girl Meets World, it's up to all of us to take on the world.
With the legendary words of Mr. Feeny, we'd like to remind you all: "Believe in yourselves. Dream. Try. Do good."

Not ready to say goodbye just yet? We feel you. Why not re-live some of the life lessons we learned from Girl Meets World or find out just how Farkle you truly are.