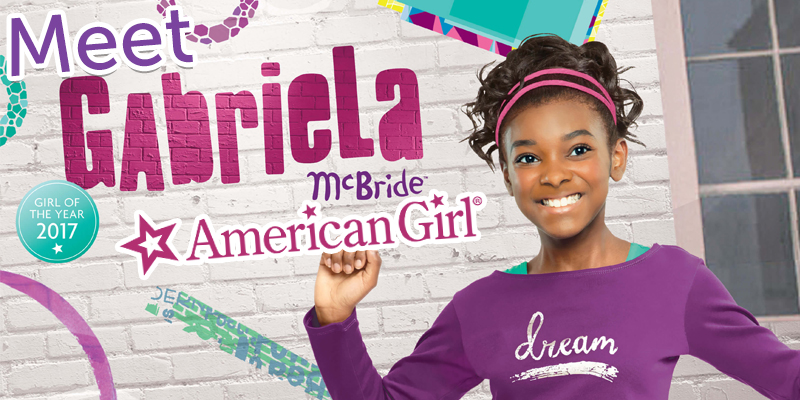 Gabriela McBride is American Girl's Girl of The Year 2017
Say hello to Gabriela McBride! Each year, American Girl releases a special Girl of the Year doll who is available for that year only. Each of these dolls is a modern girl with real-world struggles, special talents, and life lessons that help teach girls like you to grow and flourish into the person you are meant to be. After a year full of clothing, accessories, books, and movies, the current GOTY is retired to make way for the next amazing Girl to take the spotlight.
This year, that means saying goodbye to Lea Clark and welcoming Gabriela McBride. Gabriela is 2017's Girl of the Year and TBH, she's kind of a big deal. She is the first-ever GOTY doll with an African American background as well as the first doll in 15 years that will remain available after the year is up. Excited to get to know her? The wait is over, as AG finally released all her details after dropping hints and small reveals for the past week with the help of popular American Girl fans on YouTube.
Here's everything we know about Gabriela McBride: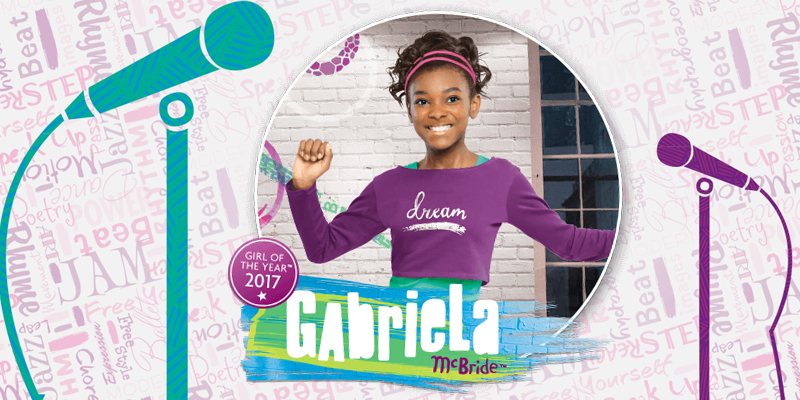 1. Gabriela loves dance, poetry, and performance art.
Gabriela is heading into the 6th grade and is a quiet, yet creative girl who lives in Philadelphia with her family. She comes from a family of artists which is where she gets her love of dance and performance art. Her mother is her dance teacher and the founder of a popular local arts center, Liberty Arts, one of Gabriela's most cherished places.
She loves the way that dance helps her express herself and frees her mind and is particularly into tap, hip-hop, and ballet. When she's not dancing, Gabriela loves reading poetry and helps run a local sandwich shop. (Fun Fact: We call 'em hoagies here in Philly!)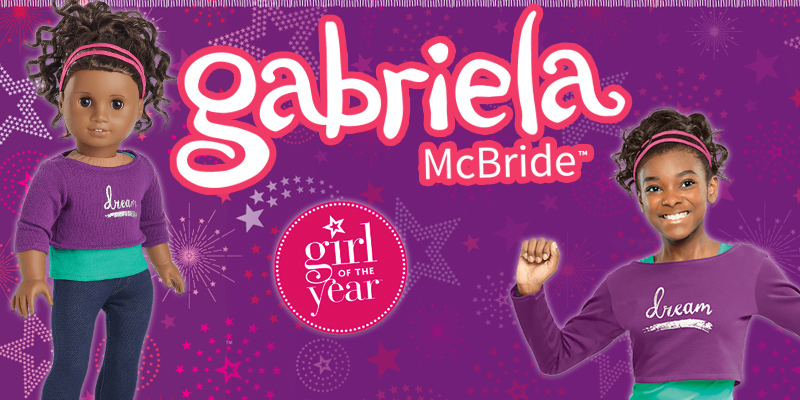 2. In addition to her talents, she's also got some struggles.
Gabriela has a stutter that sometimes holds her back from truly expressing herself. Overcoming her speech impediment isn't easy, but she's learned to use poetry to her advantage as a way to express herself in a way she never could before. To her, it's more than just words on page – they're a representation of her thoughts, feelings, and true voice. Gabriela realizes that performing spoken word poetry helps her words flow more freely.
She uses her art to make a positive change in her own life, as well as her community when she uses her love of spoken word poetry to help save her mother's art center from being torn down. Which brings us to…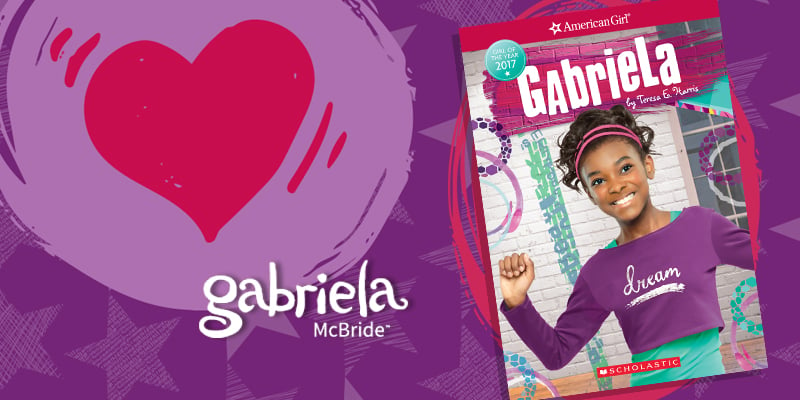 3. There will be at least 3 books in the Gabriela McBride series.
The first book, "Gabriela", is already available and introduces Gabriela's character as well as tells the story of her fight to save the local arts center. You can read a free chapter on the American Girl site, here. Book Two, "Gabriela Speaks Out" follows Gabriela as she heads into 6th grade without her BFF who's sadly going to a different school. She'll face mean initiation pranks, stand up to an intimidating girl who makes fun her stutter, and she even runs for class president.
You can find out how Gabriela takes a stand this Spring, as well as follow her story though her other upcoming books which will be released later this year.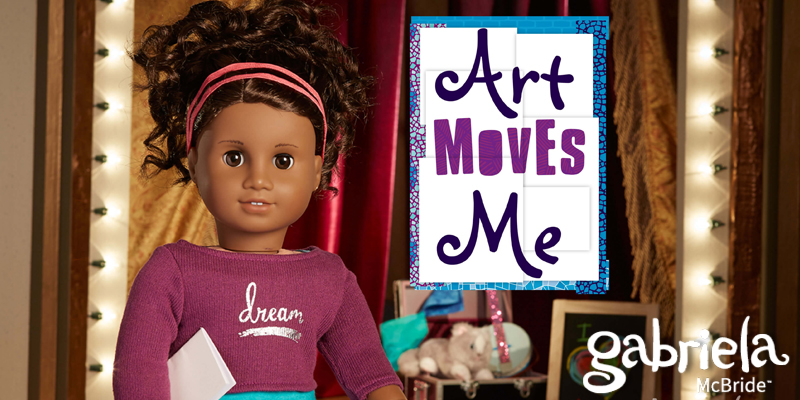 4. American Girl is bringing Gabriela's love of poetry to a classroom near you!
AG has teamed up with Scholastic not just to publish their books, but to help kids all around the country fall in love with poetry. Scholastic has created a fun poetry curriculum called "Express Yourself" that schools all around the US will be teaching to third, fourth, and fifth graders this year. Interested in bringing to your class? Ask your teachers! So many teachers out there would be thrilled to know their students are interested in learning more about poetry.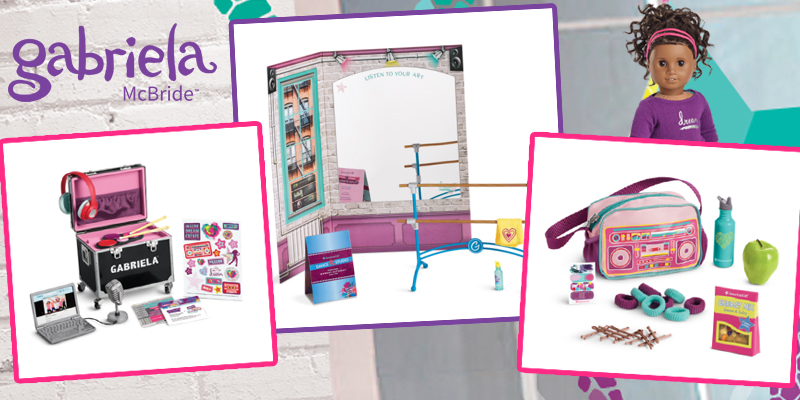 5. A boom box purse. Killer curls. Fiercely purple outfits.
These are just a few of the fabulous things that make up Gabriela's doll and accessory collection. Being a dancer, she's got a lot of really cute workout inspired clothing. Lots of purples and teals make her outfits bright and bold. There's even an apple and a water bottle to inspire kids to stay hydrated and make healthy choices.
You can also buy Gabriela's cat Maya, a rehearsal space/dance studio set, and a performance kit complete with mic, laptop, drum kit, and headphones so you can help Gabriella perform at her best. There's lots of other outfits and accessories available, so you're definitely going to want to hit up your local American Girl store like ASAP.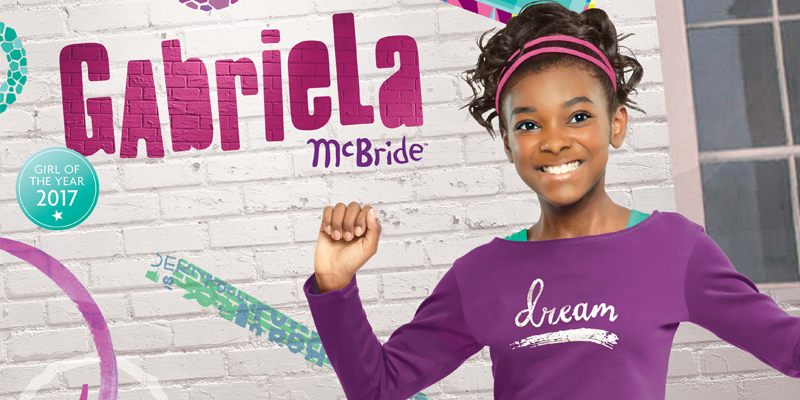 We're loving how Gabriela's story is teaching girls everywhere to celebrate their creativity, find their voice, and change the world one small act at a time. We can't wait to dive into Gabriela's journey and see how she changes the world in 2017 and beyond. Past Girl of the Year characters have had movies, webisodes, games, quizzes, and lots of other fun activities, so definitely keep checking back on the American Girl site for more announcements. So much love to AG for embracing diversity and culture with this Girl of the Year, we can't wait to see who's up next.
Not ready to say goodbye to Lea Clark just yet? Here's how you can steal her look!