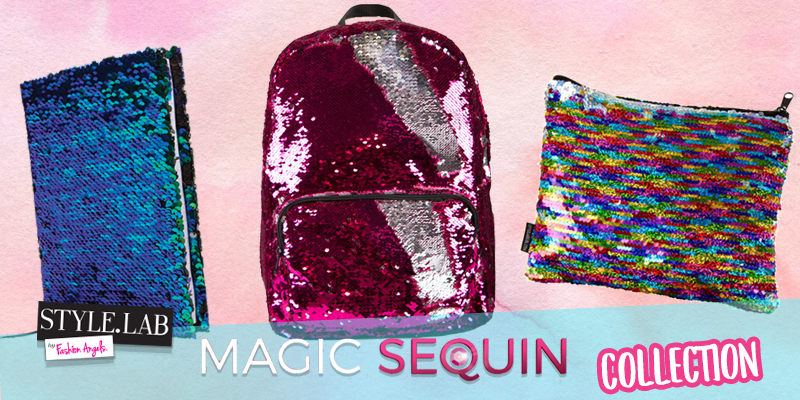 The Fashion Angels Magic Sequin Collection is EVERYTHING
We're basically LIVING for the new Fashion Angels Magic Sequin Collection. We've been stalking the Style.Lab Insta since these shimmery new items were announced last week – then BAM! Like magic, a surprise Magic Sequin journal and pencil pouch appeared in our mailbox yesterday morning. (Thanks to the FA Squad! You guys are literally the best.)
Since pairing "magic" and "sequins" together in the same sentence is probably giving you heart eyes, check out the video here to see the sparkly goodness in action.
Now that you're feeling like the ultimate unicorn rainbow glitter princess, let us break down these awesome products for you. There are three Magic Sequin products available now – journals, pencil pouches (that can also double as a great way to store your Znapeez), and backpacks. More products are on the way soon, including pillows and lunch totes.
These items are the perfect way to add a little sparkle to your life in a huge way. Each product comes in Pink, Rainbow, or Mermaid and they aren't just fabulous – they're reasonably priced! The notebooks and pencil pouches are both under $10 and the backpack is $35. Sounds like a perfect excuse to splurge and use those gift cards you've been hoarding since Christmas!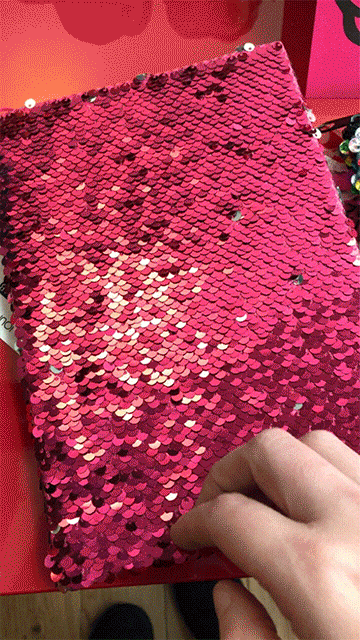 So how does it work? Each Magic Sequin product has a base color, like pink. Swipe your hand across to flip the sequins and reveal the hidden magical color on the other side! The Pink and Rainbow products transform into a shiny silver and the Mermaid products flip from shimmery green/purple/blue to a dazzling black. You can write words, doodle, and even make patterns by swiping through the sequins and revealing that pretty magic underneath.
We found it kind of mesmerizing and relaxing – if you're super stressed over your homework, just swipe your Magic Sequins til you feel completely zen.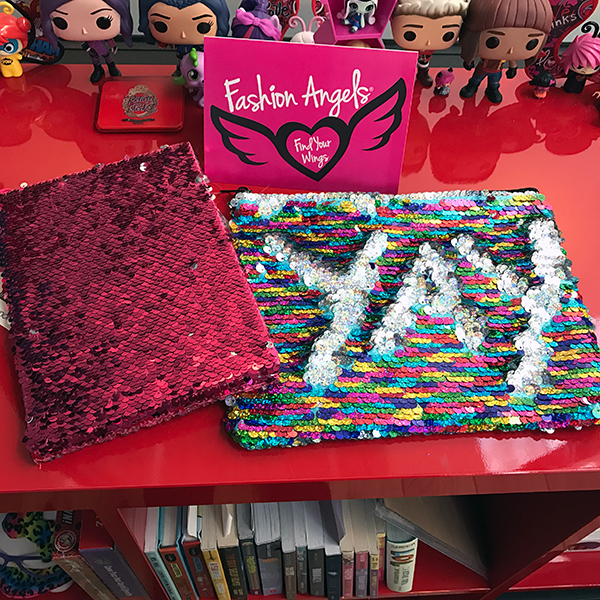 Shimmer and slay your way into inspiring ideas in your journal and add pizazz to your room with those awesome pillows. Even on lazy days where you're all sweats and messy buns, you'll look completely fabulous once you put on your magical, sparkly backpack! There's no wrong way to get your glam on.
We're loving the journal because we're always notebook obsessed, but it's the pencil pouch that we're really going crazy for. It's just the perfect size for basically anything you want to carry around with you. It fits an iPhone 7, it fits most makeup products (bonus magic points if you've got unicorn horn brushes in there!), and it fits all our planner stickers and brush pens! It makes for a fierce clutch AND it's perfect for staying organized – you really can't go wrong.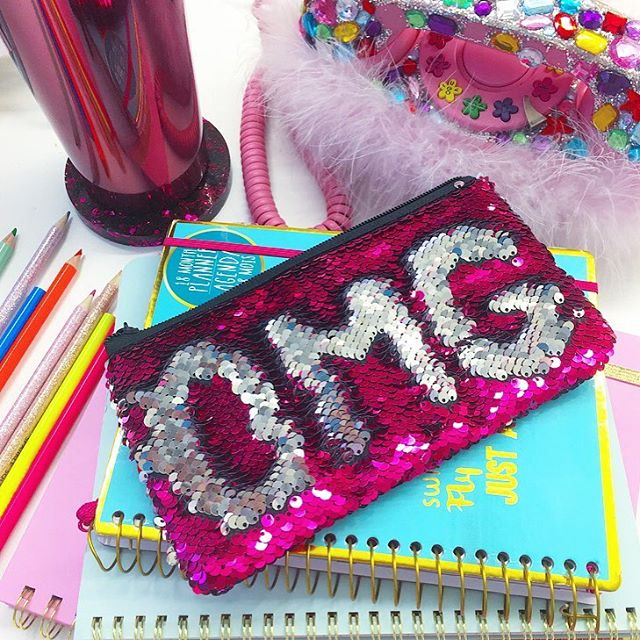 We will warn you though: everyone around you is going to want to touch your stuff. Be ready for all the new friends you're gonna make in your fabulously sparkly new life! So how can you get your hands on some Magic Sequins? Head on over to your local Toys R Us store or hit up FashionAngels.com to shop the products and get your glimmer on.