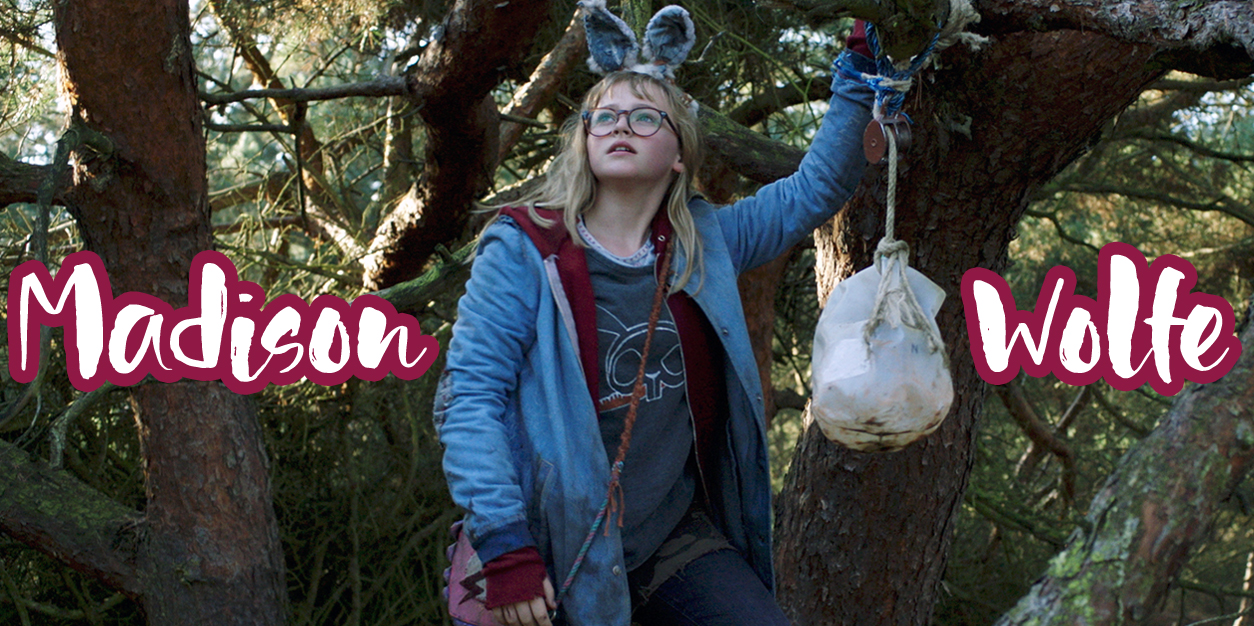 Madison Wolfe as Shares her Experience Working on I Kill Giants
Today we're chatting with actress Madison Wolfe about her new film, I Kill Giants. Based on the graphic novel by Joe Kelly and Ken Niimura, I Kill Giants is the story of Barbara, a 12-year-old girl who believes that giants are threatening her town and she's the only one that can stop them. On the surface, the film is a fantastical coming of age adventure, but it runs so much deeper than that. There is so much more to Barbara and her world than meets the eye that you'll just have to see for yourself to truly believe. It's emotionally honest story about growing up, finding yourself, and facing all the challenges that life throws your way.
Official Synopsis:
"Barbara Thorson (Madison Wolfe) is a teenage girl who escapes the realities of school and a troubled family life by retreating into her magical world of fighting evil giants. With the help of her new friend Sophia (Sydney Wade) and her school counselor (Zoe Saldana), Barbara learns to face her fears and battle the giants that threaten her world. "
We were lucky enough to chat with Madison Wolfe about her experience working on the film. Get to know her as she chats I Kill Giants, her favorite ride at Disney World, and her advice for other girls hoping to break into acting.
Get to Know Madison Wolfe: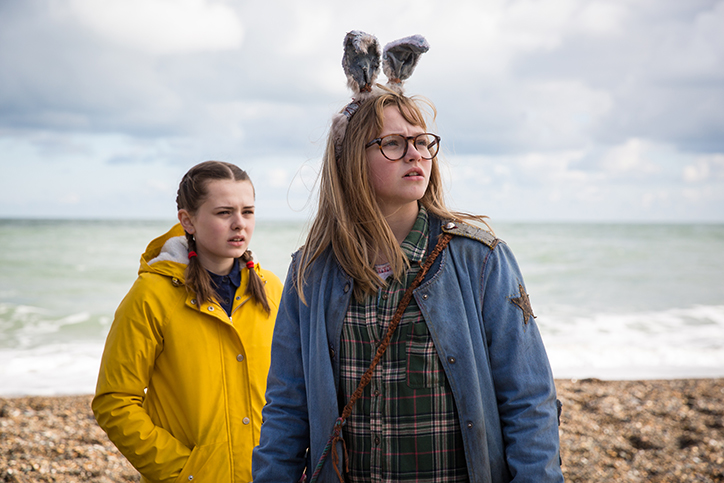 (Photo courtesy of RJLE Films)

What can fans expect from your new movie, I Kill Giants?
MADISON WOLFE: Fans can expect an emotional rollercoaster and a story about a teenage girl growing up and finding herself in the process.
Tell us a little about your character, Barbara.
MADISON: Barbara is a bit of an outcast. On the outside, she seems super tough and confident but on the inside, she is really vulnerable and just trying to find ways to deal with struggles in her life. Her imagination leads her to believe that there are giants. There are metaphorical giants in her life that she is trying to overcome.

I Kill Giants features an amazing mostly female ensemble. What was it like working on this film alongside such amazing women?
MADISON: It was so much fun working with everyone on this film. Working with girls my age, even Zoe Saldana and Imogen Poots. They are such an inspiration. Everyone had so much fun and we are always joking around with each other and it was really awesome.
When you're not on set, how do you kick back and just enjoy being 15?
MADISON: I love to just hang out with my friends or sit in my room and play my guitar.
We noticed on your Instagram that you recently hit up Disney World. What's your favorite ride?
MADISON: I really love the Rockin' Rollercoaster – that is one of my favorite rides and Tower of Terror is really a good one.
What is the most delicious thing you've eaten recently?
MADISON: Some good tacos… which is one of my favorite foods.
Tell us a little about someone that inspires you and why?
MADISON: I think Natalie Portman really inspires me as an actress. One of her roles in The Professional – it is so inspiring and amazing, especially for child actors like me. She really inspires me as far as acting and the way her career has taken off and she started at such a young age so she is an inspiration to me.
What is a goal you have for your future?
MADISON: Honestly, I hope I can continue acting. This is what I love to do. I hope that I can grow up and continue to take acting seriously and turn it into my job.
Do you have any words of wisdom for other girls out there looking to break into acting?
MADISON: I think that my advice would be that everything takes time. It is not going to happen overnight or even after a few nights. So just keep studying and keep doing your best to continue to work on yourself and learn new things as an actress because you can never learn too much and everything you know will benefit you.
Madison's performance in the film is one you definitely don't want to miss! Be sure to check her out in I Kill Giants out today in select theaters, On Demand, and Digital HD. If you like dreamy, fantasy adventures like this one, we think you'll love Lucy Dreaming, a new comic from BOOM! Studios.