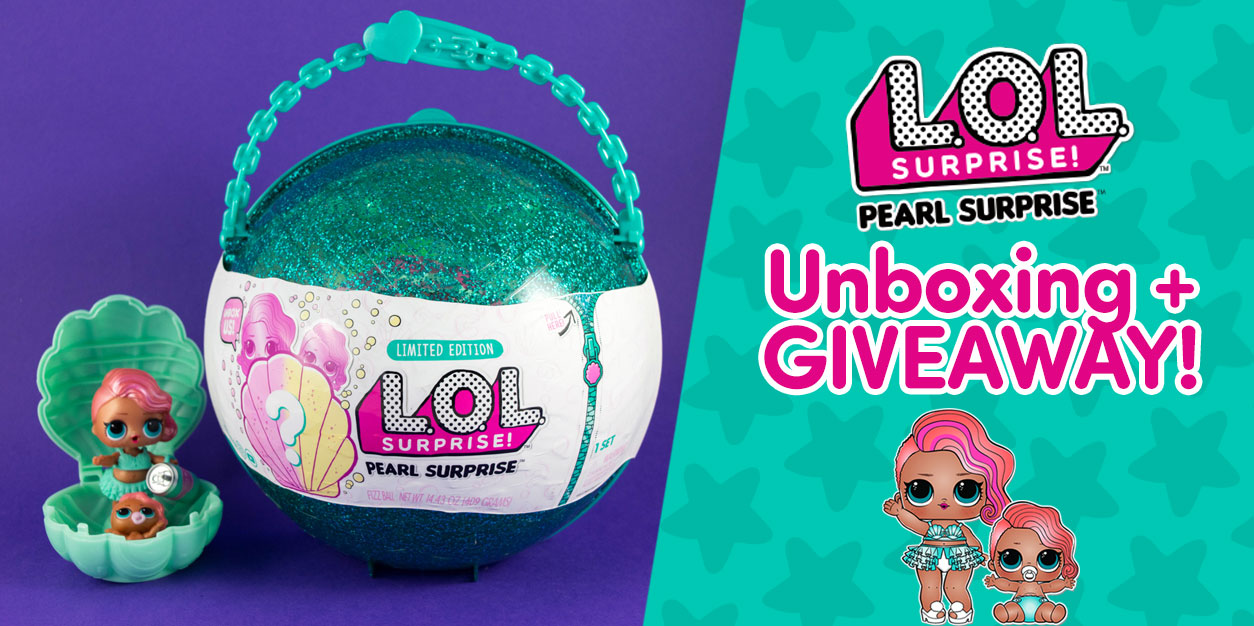 Take a Peek Inside the L.O.L. Surprise Pearl Surprise + GIVEAWAY!
Back in September, MGA released the L.O.L. Surprise Big Surprise ball, a huge sparkling gold ball filled with 50 limited-edition surprises to discover. It flew off the shelves this holiday season and was basically impossible to find, and for a good reason – it was a ton of fun! They recently released a new mermaid-themed surprise ball, L.O.L. Surprise Pearl Surprise.
The Pearl Surprise balls feature six shimmering outfits for your L.O.L. Surprise Dolls and a rainbow fizz seashell hiding an extra special surprise.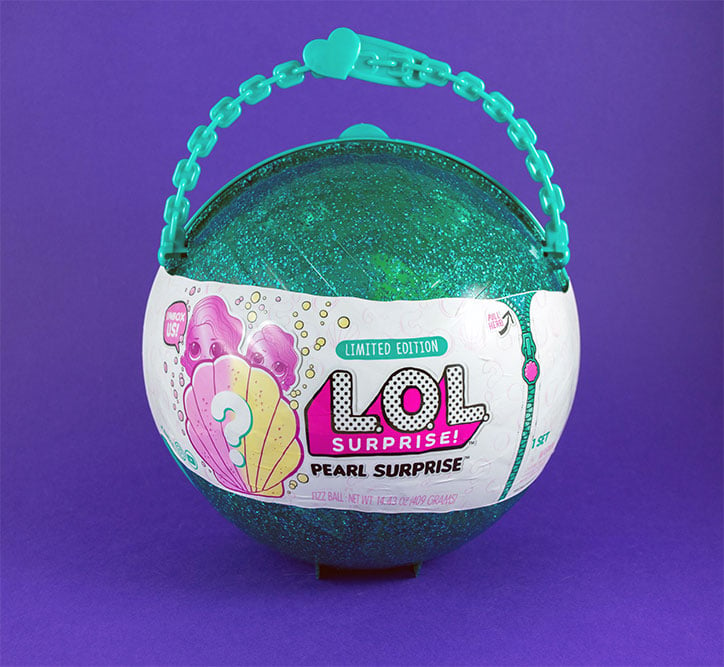 We were lucky enough to stumble upon two of the teal Pearl Surprise balls, so we knew we had to give you guys a peek inside and of course, a chance to win one! Be sure to enter our L.O.L. Surprise Pearl Surprise Giveaway below!
Hands-on with L.O.L. Surprise Pearl Surprise: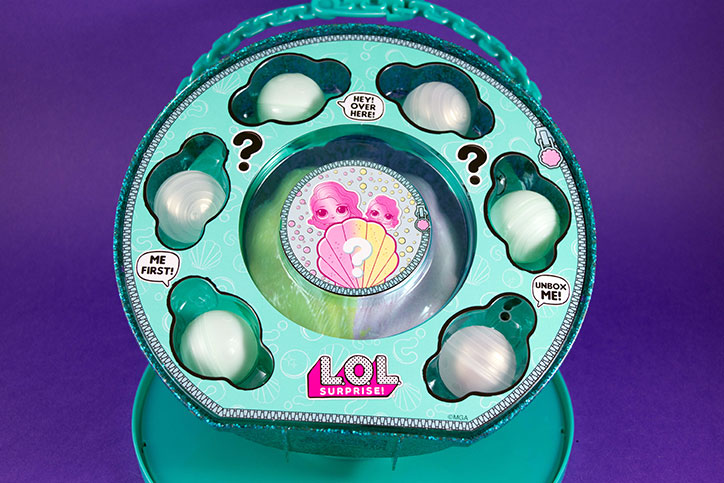 Like any other L.O.L. Surprise unboxing experience, the first thing you'll need to do is pull back the zipper and open it up to reveal what's inside. Underneath the lid you'll find the first layer, filled with six mini pearlescent balls. Each of these balls contains a surprise accessory inside that's sure to make a splash!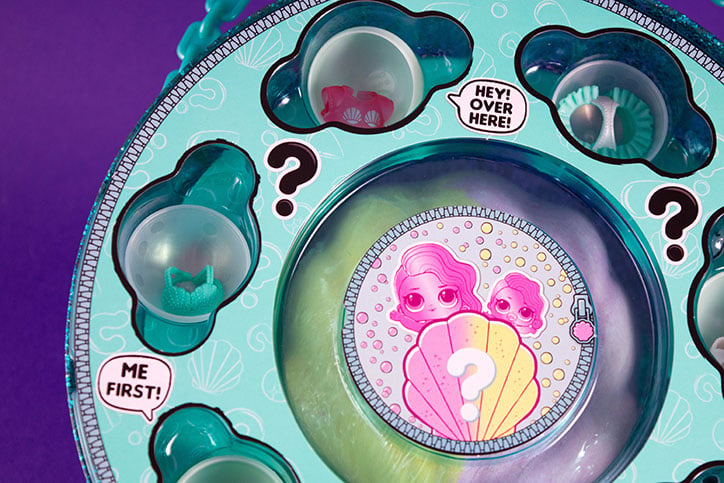 There are two tops, two bottoms, and two pairs of shoes to discover, each with a shimmery aquatic theme. These six items are exclusive to the Pearl Surprise, meaning you won't be able to find them any other way.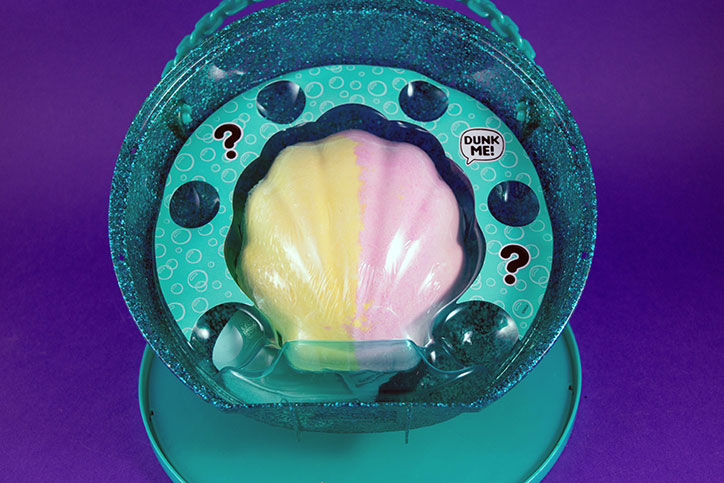 When you're ready, pull back the accessories layer to uncover the next surprise – a pink and yellow fizz seashell! When you drop it in water, the shell begins to fizz and create an ombre swirl effect in the water. Your Pearl Surprise carrying case doubles as a convenient place to reveal what's hiding inside your fizz.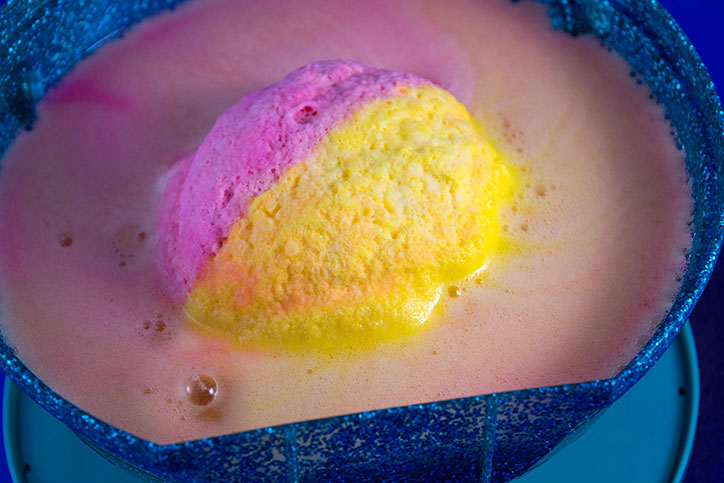 Just fill it with water, plop in your shell, and be dazzled and amazed as it fizzes to reveal the best surprise of all – two new extra special L.O.L. Surprise dolls for your collection. In true mermaid style, the shell can be used as a doll-stand to display your fin-tastic new finds!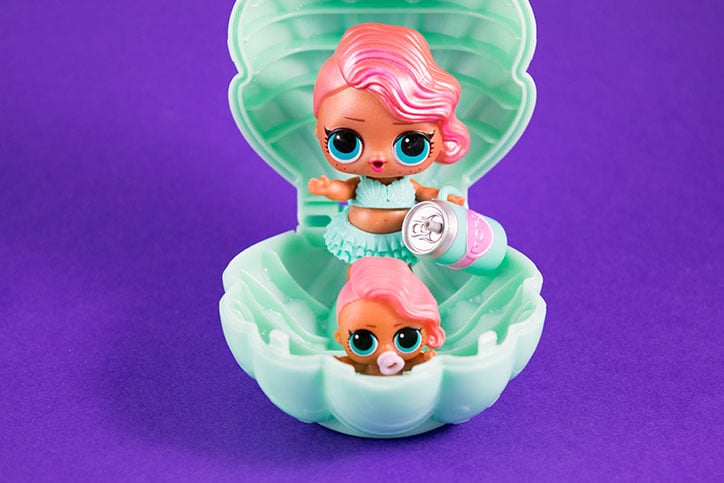 Who did we find? Sisters Treasure and Lil' Treasure! Aren't they amazing?! These two cuties are considered to be "Rare" finds and are exclusive to the teal Pearl Surprise.
There is also a second Pearl Surprise to find, a purple one! This ultra-rare purple ball features six completely different outfits and two different dolls – Splash Queen and Lil' Splash Queen. They're part of the Glitterati Club, meaning that they're covered in GLITTER! As you can see, Splash Queen's dress even features a mermaid tail.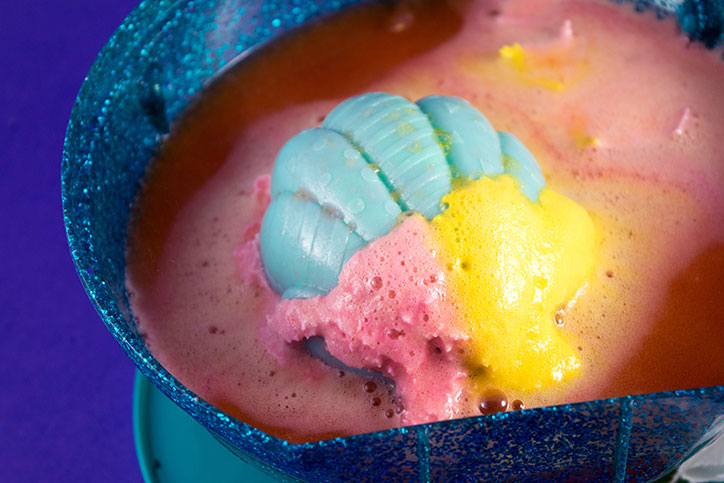 Even though the Pearl Surprise is actually smaller than the Big Surprise, we liked the experience a whole lot more. Waiting for the shell to fizz really built our anticipation and finding two dolls inside was super exciting! It's really fun to track down these limited-edition surprises to add to our collections. Fingers crossed that we'll be able to find one of the purple balls soon!

So how can you find an L.O.L. Surprise Pearl Surprise of your own? They're currently available at Toys R Us, Walmart, Target, and other retailers for about $29.99. If you're feeling lucky, you can enter our giveaway below to try and win one!
L.O.L. Surprise Pearl Surprise Giveaway:



WHAT DO I WIN?
One lucky winner will receive:
– ONE (1) L.O.L. Surprise Pearl Surprise (Teal)
HOW DO I WIN?:
Get permission from your parent/guardian and fill out the form below by March 14, 2018! Giveaway begins on February 28, 2018 at 3:00 pm ET and ends on March 14, 2018 at 11:59pm ET.
You must be 18 or older to enter. If you are under 18, you'll need to get permission from your parent/guardian to enter and again if you win. Please provide THEIR email address when entering below. If chosen as a winner, you'll need to provide contact info where we can reach your parent/guardian if you win. They'll need to sign an affidavit permitting us to send your prize. Be sure to read the fully detailed rules HERE before entering.
THIS GIVEAWAY HAS ENDED AND THE PRIZE HAS BEEN CLAIMED.
*NOTE: This giveaway is being run entirely by YAYOMG! and is in no way associated with MGA Entertainment or L.O.L. Surprise.
Good luck to all who enter! While you wait to find out if you've won, take our quiz to find out your L.O.L. Surprise Style Twin!