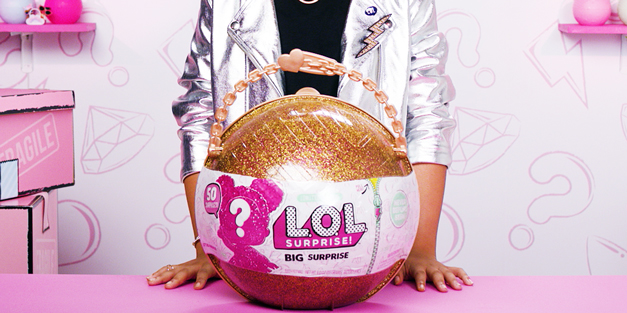 Everything You'll Find Inside the L.O.L. Surprise Big Surprise Ball
Note: We received this product for free in exchange for a fair and honest review. We were under no obligation to write a positive review.
Odds are you already have the L.O.L. Surprise Big Surprise ball at the top of your holiday wishlist. It's one of the hottest toys for 2017, and it's been pretty much impossible to find ever since it's release back in September. The L.O.L. Surprise Big Surprise ball is an oversized glittery golden ball that's filled with 50 limited-edition surprises inside.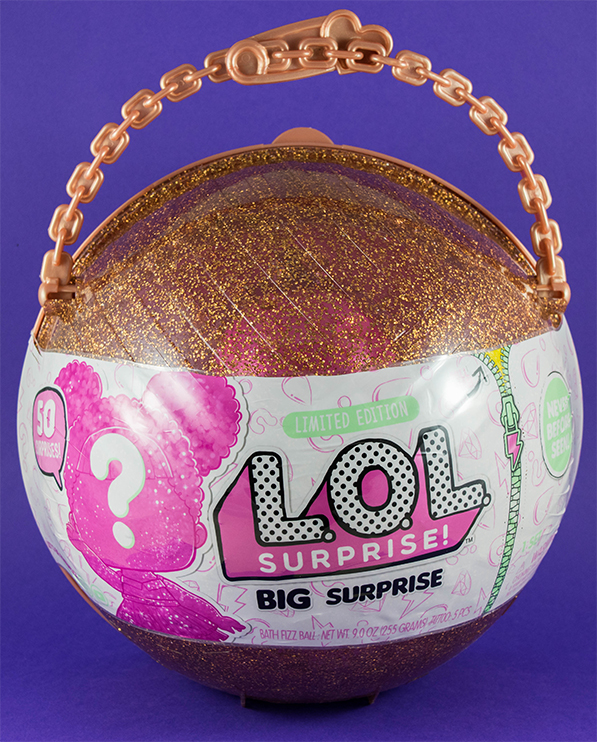 Everything you'll find inside this ball is exclusive to the Big Surprise, and can't be found anywhere else, making it truly special and extra collectible. Our friends at MGA Entertainment just sent us our very own Big Surprise, so we unzipped all those plastic zippers, pulled back lots of layers, and got to unboxing all 50 surprises to show you guys what you're in for when you get one of your own.
Unboxing the L.O.L. Surprise Big Surprise Ball:
The first thing you'll find after pulling back the lid is a scratch-off card. This card features a code that gives you a chance to win the L.O.L. Surprise Big Surprise Sweepstakes. Check their website every day until January 31, 2018 to see if you've won 1 of over 50 prizes, including a 1-carat diamond charm.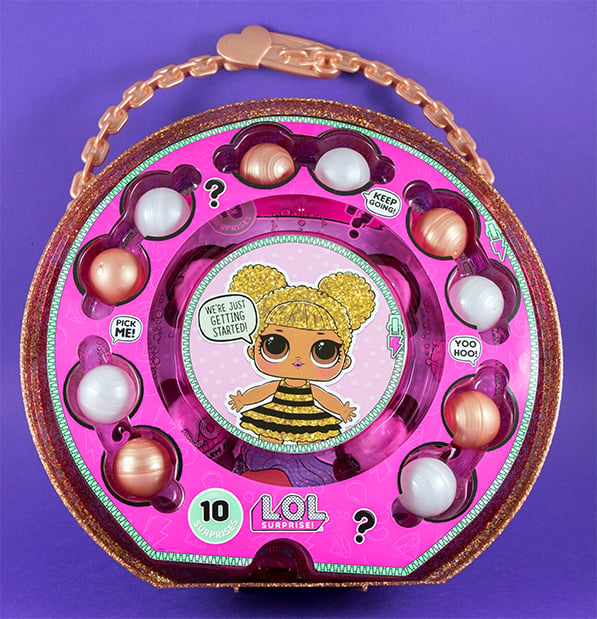 The top layer of the ball contains ten mini gold and silver balls. There's no unwrapping necessary, just pop them open to discover a clothing item, pair of shoes, or even a necklace. These accessories are a great way to help dress up and deck out all the L.O.L. Surprise dolls in your collection and give them even more style (if that's even possible)!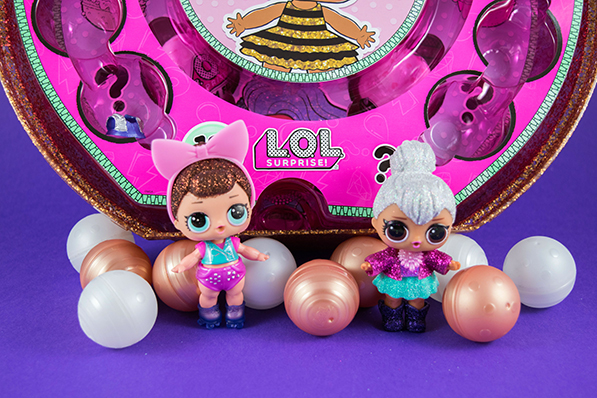 We dressed up our Kitty Queen and Glitter Series Fancy in some of these fabulous new outfits, and they're cuter than ever! Based on the ten items found in the Big Surprise, we're absolutely down to see more L.O.L. Surprise accessory packs released in the future.
These 10 items were very much in line with rock star and retro rollerskating vibes – we'd love to see even more themed outfit sets and maybe even costumes!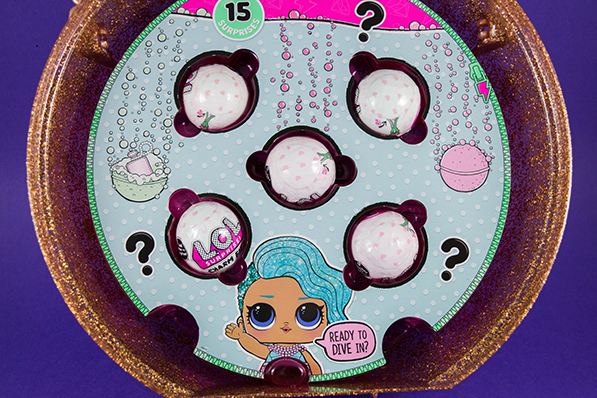 Once you've unboxed everything in the top layer, pull it back and find 5 Charm Fizz Bath Bombs. Plop these in the bath or any bowl of water, watch them fizz and reveal the hidden charms inside.
We've even seen some people use the empty gold ball as a bowl for their bath bombs, which is a brilliant idea we wish we had thought of. We went with a mason jar we had lying around the office.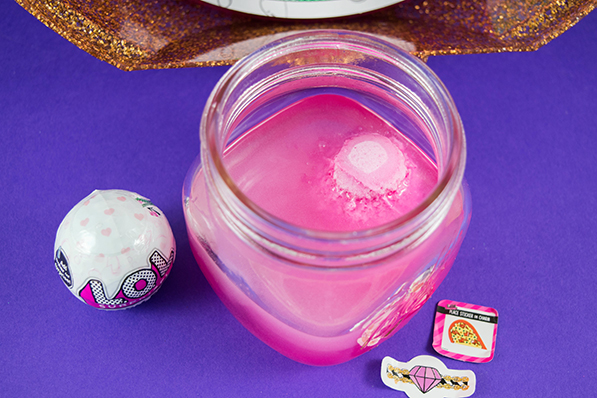 The charms you'll find include an instant camera, perfume bottle, hairspray bottle, and BFF pizza slices. After the fizzing ends, be sure to wash off your charms so they're not chalky, dry them, and then add the sticker decals to really bring them to life.
Ready to pull back the second layer to find the third and final layer of surprises? This is the most exciting part – the moment you've been waiting for. Two completely exclusive, ultra rare L.O.L. Surprise balls and two Little Sister balls!
Unwrap the many layers to discover unique two-tone gold and white balls filled with Purple Queen, Lil Purple Queen, Stardust Queen, and Lil Stardust Queen!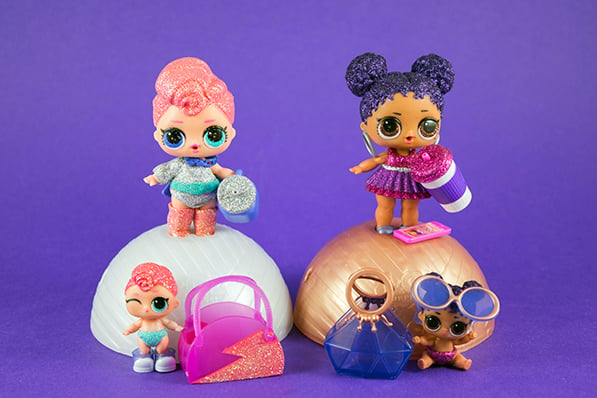 Here they are in all their glittery glory! These four special L.O.L. dolls are an homage to David Bowie and Prince, and they can only be found inside the L.O.L. Surprise Big Surprise ball. We'll absolutely be displaying these babies on our toy shelf with pride.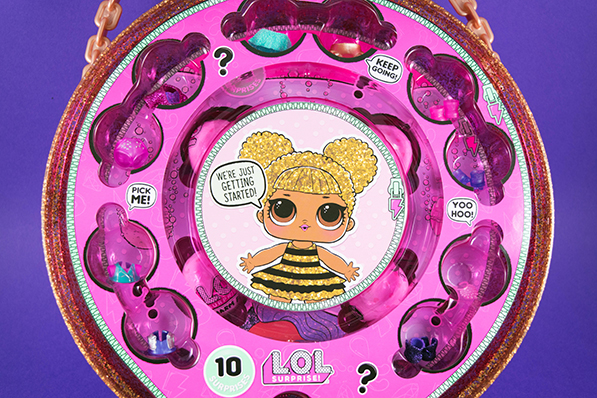 We think that the L.O.L. Surprise Big Surprise ball is an excellent pick for any L.O.L. collector. Every ball IS the same, so it's something you'll want to share with your siblings rather than buy duplicates of. While it's filled with surprises, it does lack the element of randomness that you're used to with most L.O.L. Surprise purchases. However, we don't think that's a bad thing. The items inside are limited edition and exclusive, so it's totally cool with us that all the balls are the same. You want to know that you're getting what you've been pining for this entire holiday season!
We've gotta admit; we've definitely got our fingers crossed for even more Big Surprise balls or other fun surprise collections in the future.
Need more L.O.L. Surprise in your life? Take our quiz to find out which L.O.L. Surprise doll is your style twin!