Land Sliders
What do you get when you combine the quirkiness of Katamari with the charm and addictiveness of Crossy Road? Land Sliders, that's what!
L
Land Sliders is a brand new mobile game from Prettygreat. And that's exactly what the game is – it's pretty great! Watch the trailer here!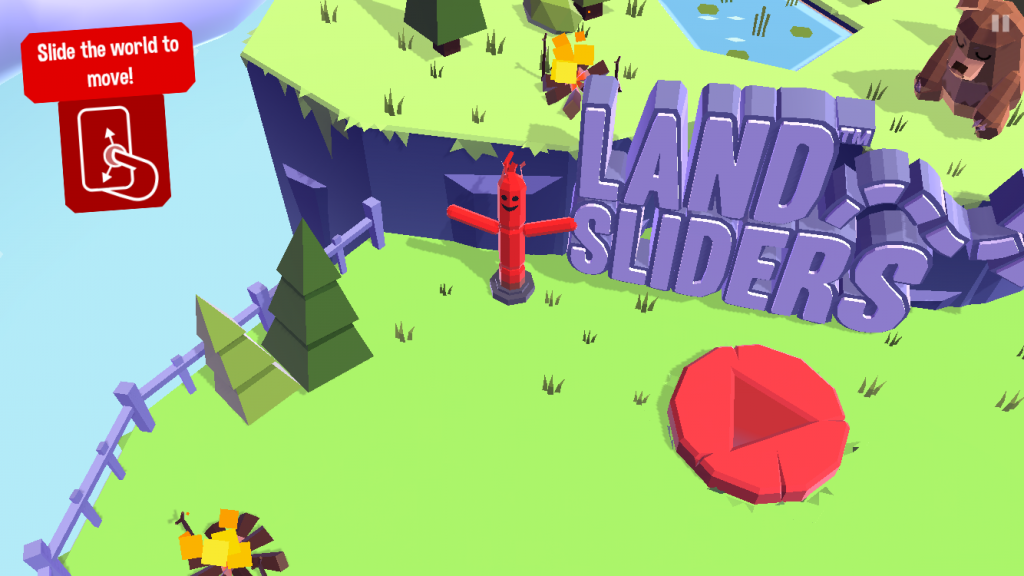 As you can see in the trailer, you move your character around the world trying to collect various objects in order to move on to the next level.
The difference in this game is that you move the world around you in order to steer your character, which makes it really fun to fling them around and knock them into stuff. (Which can actually kill you, so be careful of bears, turtle cacti, dinosaurs and other obstacles while flinging! Though the deaths are usually pretty hilarious) The controls kind of feel like ice skating, actually.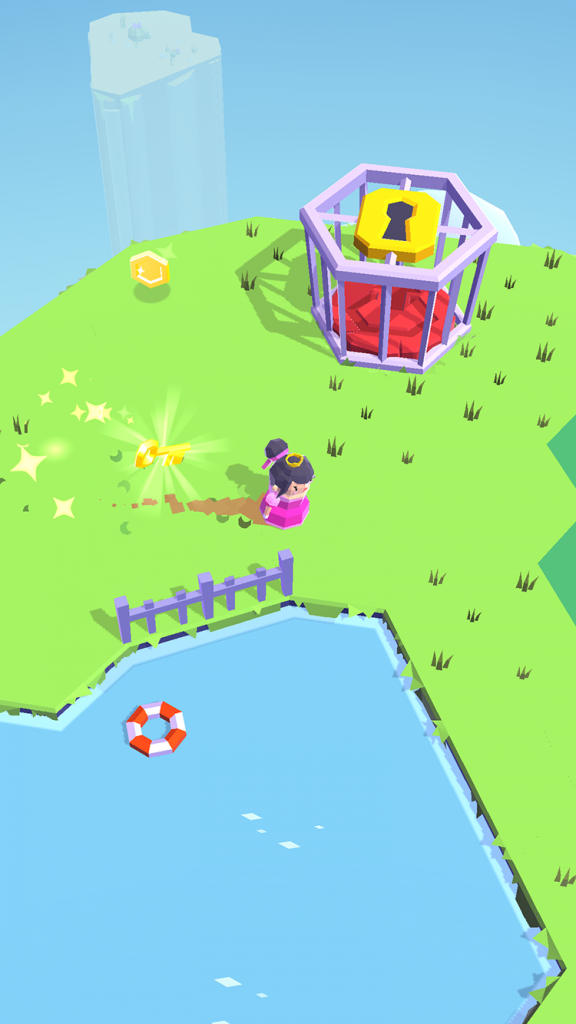 Explore an endless, randomly generated world while you take your character on quests, unlock new characters (we don't want to spoil it or anything – but there's everything from a cat enthusiast, to a party giraffe, and even photogenic tacos!) , solve puzzles, and try to get a high score!
If you see any bunnies, try to grab them before they jump off the edge. They'll give you extra items and coins. There's also special items, like invincible hot sauce that will allow you to knock into enemies without getting hurt.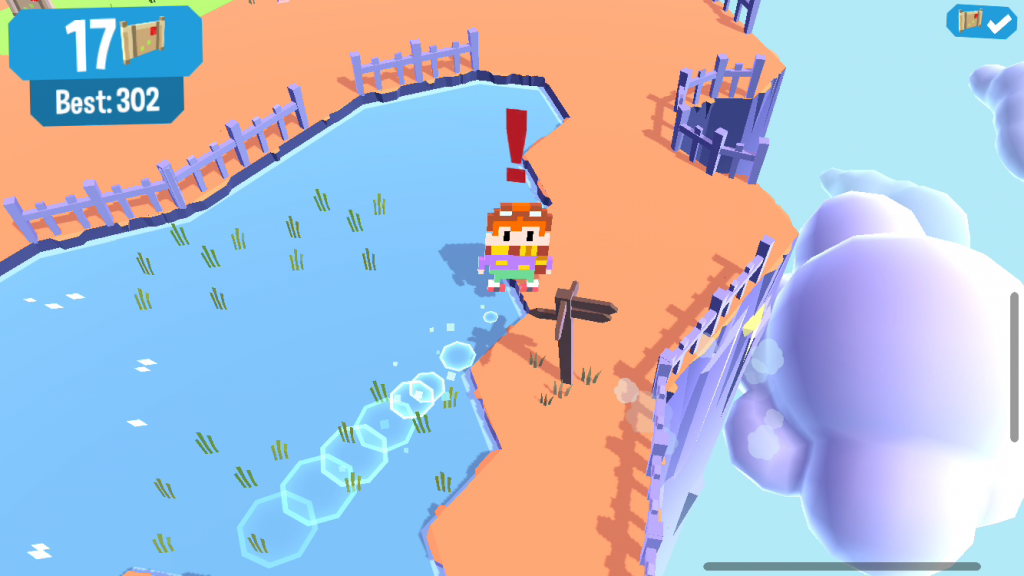 It's a super fun, super addictive adventure in a huge world that will have you playing for hours. It's extremely quirky and whimsical – which is exactly what we love in a game, and think you'll love it too! It's the kind of game that just tickles while you play. Land Sliders is available now, for free, on iOS devices.