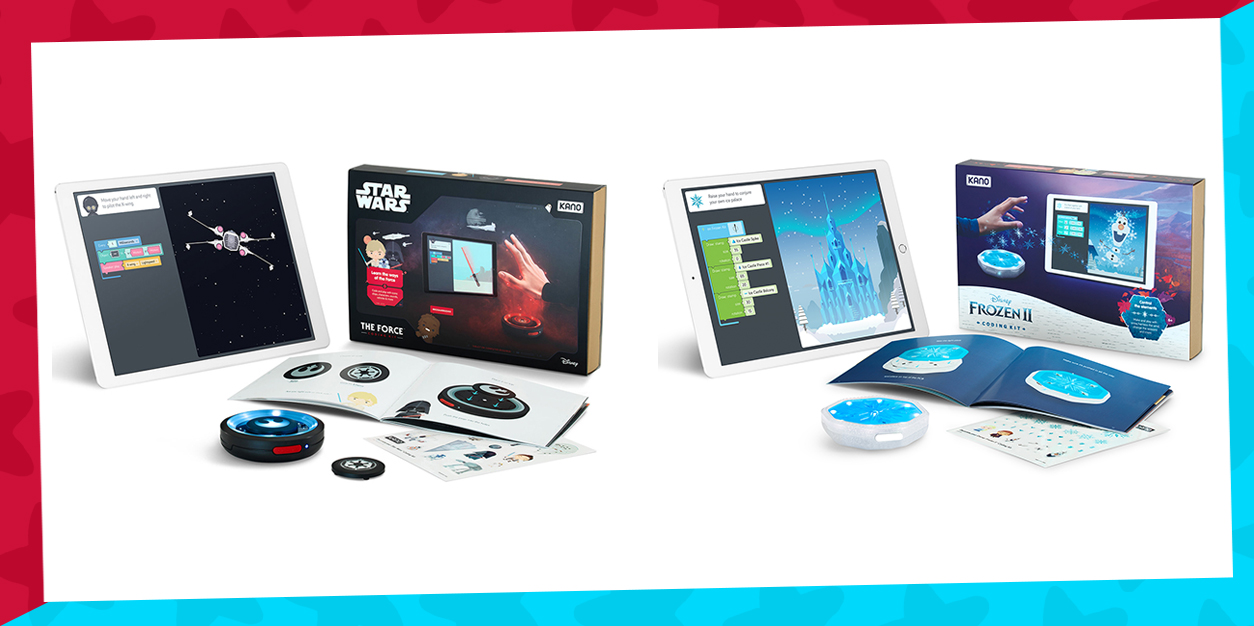 Code Your Galaxy and Awaken the Elements with Kano's New Coding Kits
The newest kits from Kano might just be their most exciting! They've teamed up with Disney to put magic in the palm of your hand with their Star Wars The Force and Frozen 2 Coding Kits.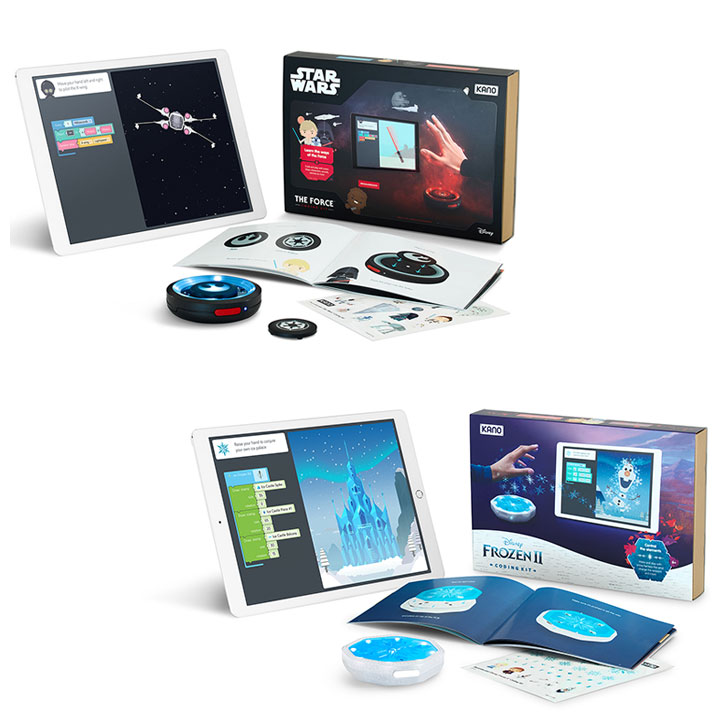 With these new kits, you'll be able to code your own Star Wars and Frozen-inspired adventures. Like Kano's other successful kits, the fun begins the moment you pull everything out of the well-designed packaging. Inside, you'll find the components to create your motion sensor, including the batteries.
If Kano's Harry Potter Coding Wand is anything to go by, assembling the sensor should be a breeze and give you a sense of satisfaction as you learn how motion sensors work while you pop the pieces together.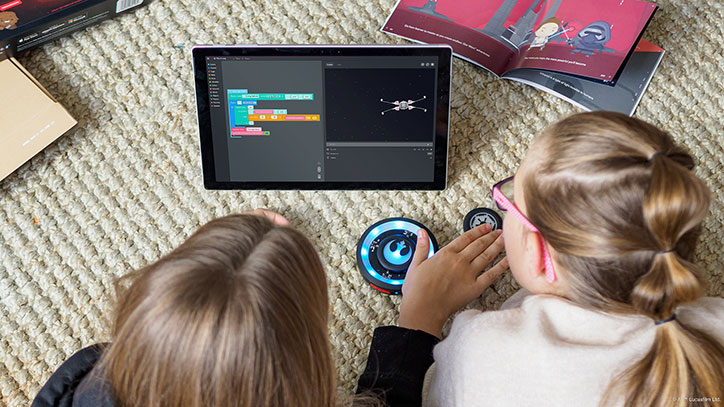 After you assemble everything, your coding journey begins. If you choose the Star Wars kit, you'll go from padawan to full-on Jedi as you tackle coding challenges and puzzles within the Kano app. Using the Bluetooth enabled motion sensor and the code you helped write, you can wield a lightsaber, knock out Storm Troopers, and even pilot the Millennium Falcon.
With the Frozen kit, with just a little code and a wave of your hand, you'll access Elsa's magical ability to control the elements. Create blizzards, build an ice palace, and prevent Olaf from melting!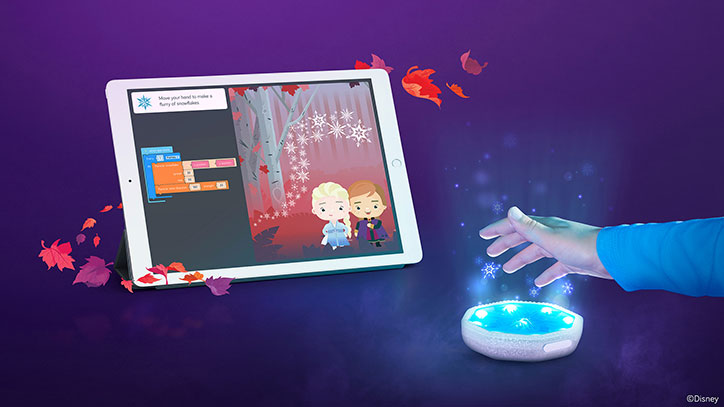 As you play through each of the challenges, you'll encounter fan-favorite characters and locations from the Frozen and Star Wars films. Once you've coded a creation according to the instructions, you can go back to tweak and tinker, which helps you explore the endless possibilities of learning to code.
The Star Wars The Force Coding Kit and the Frozen 2 Coding Kit are available today from Kano as a part of Disney's Triple Force Friday and Frozen Fan Fest events. Grab an adult and head to kano.com to order a kit and start your coding journey.
Interested in becoming a coding master? Check out our review for Kano's Harry Potter coding wand!