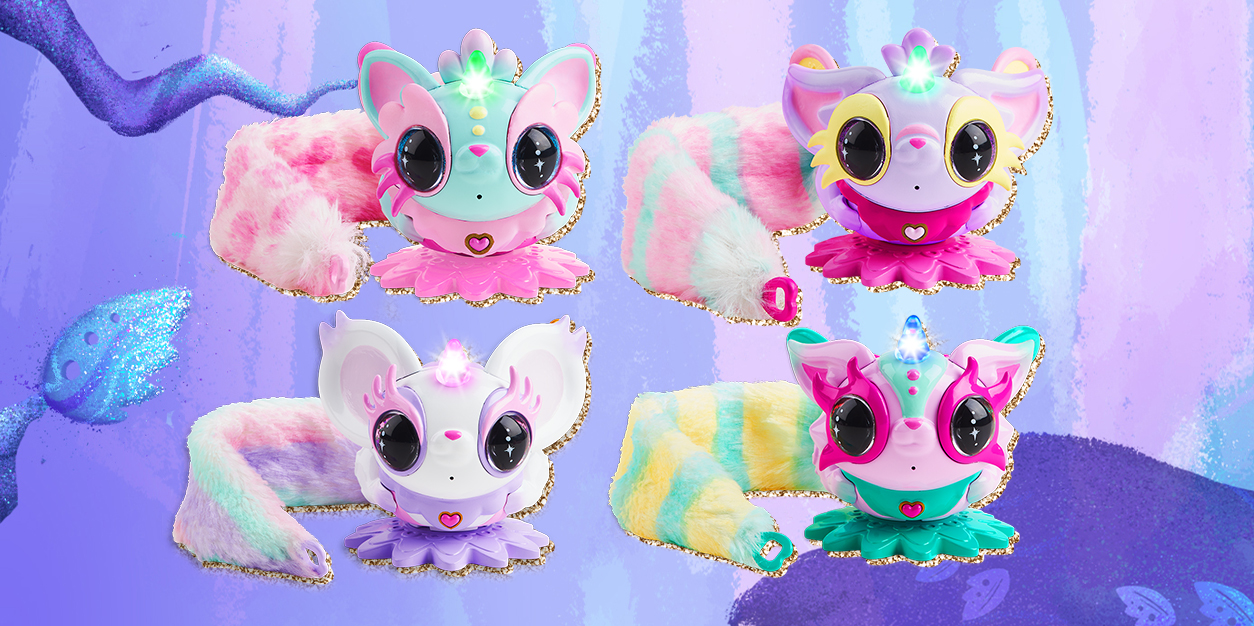 Enter the Enchanting World of Pixie Belles + GIVEAWAY!
NOTE: We teamed up with WowWee for this Pixie Belles Giveaway. All opinions are our own; we were under no obligation to give a positive review. Giveaway prizes provided by WowWee.
Pixie Belles are about to become your favorite collectible cuties! The newest addition to WowWee's lineup of interactive collectibles is the most magical yet. Pixie Belles are sweet interactive pets that you can collect, wear, and nurture.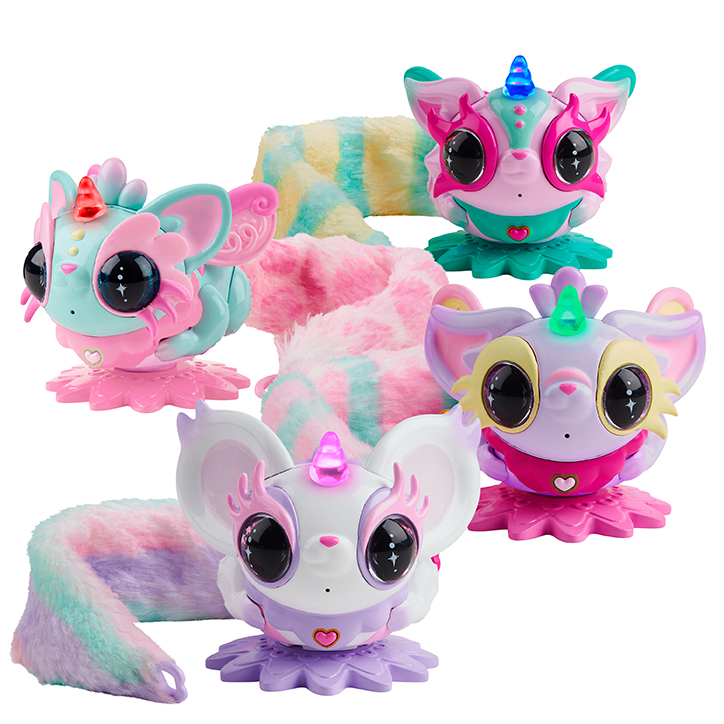 Esme, Aurora, Rosie, and Layla live to spin, dance, and bring light and love into your life! Each of these doe-eyed Belles has a beautiful pastel color scheme, unique sounds and giggles, and a soft, fluffy tail that you can take off and wear as a bracelet, keychain, or scrunchie. You can also attach your Belle to your shoulder using their magnetic power pods and share a heart to heart connection!
Bond with your Belles by unlocking all of their enchanting interactions. By pressing the heart on their chest, you can switch between all of their different modes. In dance mode, your Belles will never miss a beat, bopping along to 6 different dances and songs. Want to take them for a spin? Talk to them or clap your hands and watch as the Belles twirl their way into your heart.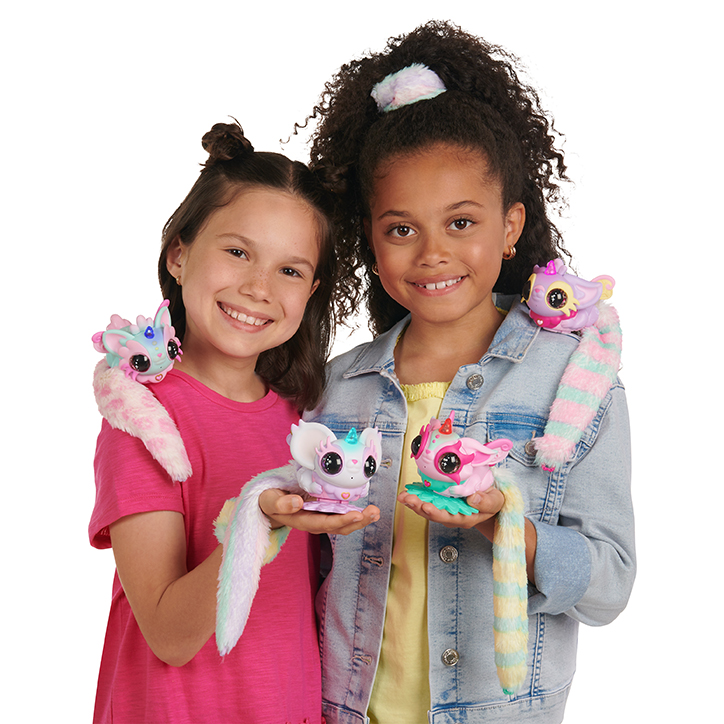 You can also care for them in nurture mode by petting their back, gently blowing their faces, and holding them to your cheek for a kiss. You'll always be in tune with your Pixie Belle's mood when they light up their color-changing horns to show you how they're feeling!
We teamed up with WowWee to give two lucky winners a chance to WIN Pixie Belles of their own! Want to enter? Grab a parent and fill out the entry form below.
Pixie Belles Giveaway: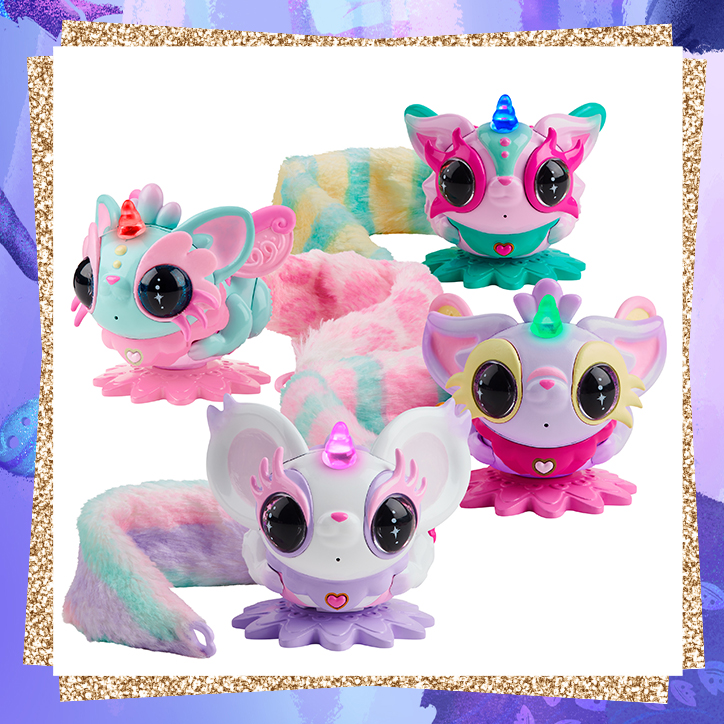 WHAT DO I WIN?
TWO (2) lucky winners will receive a Pixie Belles interactive pet, generously provided by WowWee.
*Your prize will be chosen at random, we cannot guarantee which character you will receive.
HOW DO I ENTER?
Grab a parent or guardian and have them fill out the form below by October 17, 2019 at 11:59pm ET.
Giveaway runs from 10/03/19 at 03:00 pm ET through 10/17/19 at 11:59 pm. Open to US residents ONLY. Be sure to read the fully detailed rules HERE before entering.
THIS GIVEAWAY HAS ENDED AND THE WINNER HAS BEEN CONTACTED.
You must be 18 or older to enter. Please, only ONE entry per person. If selected as a winner, we will provide your parent/guardian with an affidavit to confirm that you are a valid winner who has permission to win. They will be REQUIRED to sign and return the affidavit to YAYOMG! to claim your prize. Prizes will not be mailed out without signed parental consent.
Pixie Belles are now available at Amazon and Walmart, and will be hitting other major retailers soon. Grab them now or add them to your holiday wishlist!
For more cute collectibles from WowWee, check out Lucky Fortune!