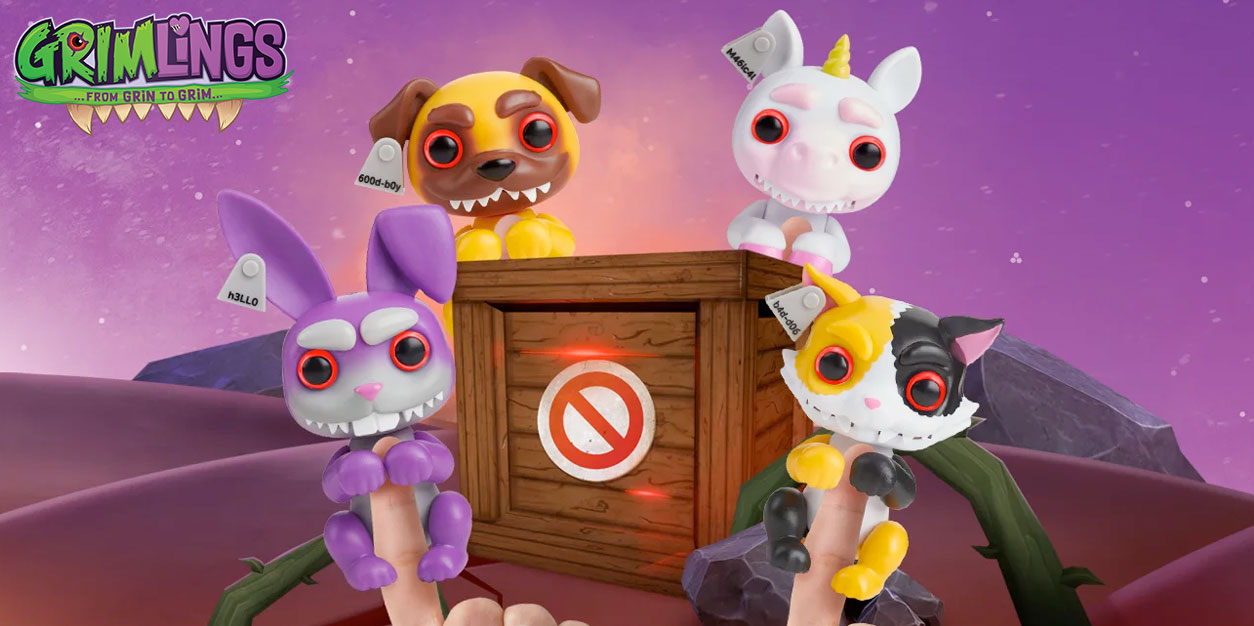 Go From Grin to Grim with Grimlings + GIVEAWAY!
NOTE: We teamed up with WowWee for this Grimlings Giveaway. All opinions are our own; we were under no obligation to give a positive review. Giveaway prizes provided by WowWee.
Spooky season is in full effect, and when the lights go out, you never know what you'll find lurking in the dark. If you're lucky, you'll find Grimlings, the newest interactive pets from WowWee.
These spooky friends go from grin to grim with just one spin. By day, they're adorable creatures you'll love pet and care for, but when the lights go out, beware! In the dark, Grimlings reveal their fangs and glowing red eyes, showing the world that they're not to be messed with!
That's when the fun really begins! Try clapping or shaking your Grimlings to discover their most frightening reactions. From evil laughter and growling and spinning heads, these scary cute creatures are tons of fun. We love seeing the darker side of the Fingerlings fam, and we think you will too. That's why we teamed up with WowWee for a spooky giveaway!
There are 4 Grimlings to collect, each with their own terrifying personalities. Get to know the characters and enter for your chance to WIN a Grimlings Prize Pack!
Meet the Grimlings: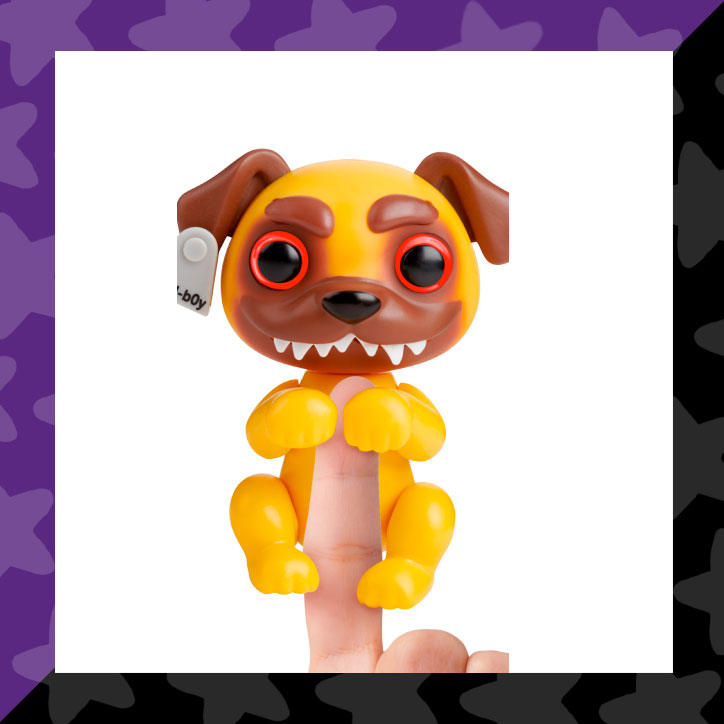 Junk Yard:
Don't be fooled by this good boy! Junk Yard looks like a snuggly pup during the day, but be careful once you turn out the lights. He knows it's a dog eat dog world out there and isn't afraid to show off his ruff side.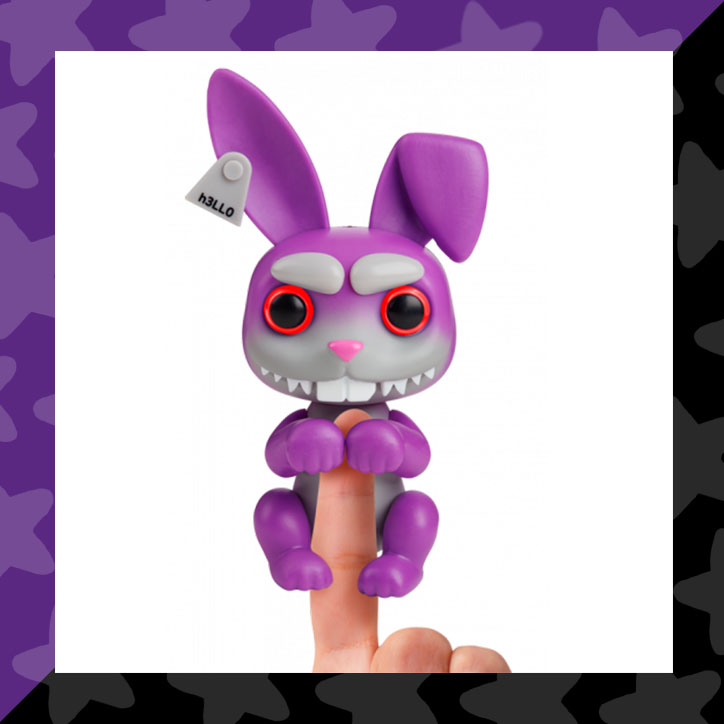 Hip Hop:
Hip Hop is a fluffy purple bunny who is totally hoppy-go-lucky – until he isn't! This bad bunny has an unpredictable spring in his step and will go from grin to grim in an instant. Pop him on your finger as a trick or treat companion or hang him off your candy bowl to scare off mischevious candy thieves!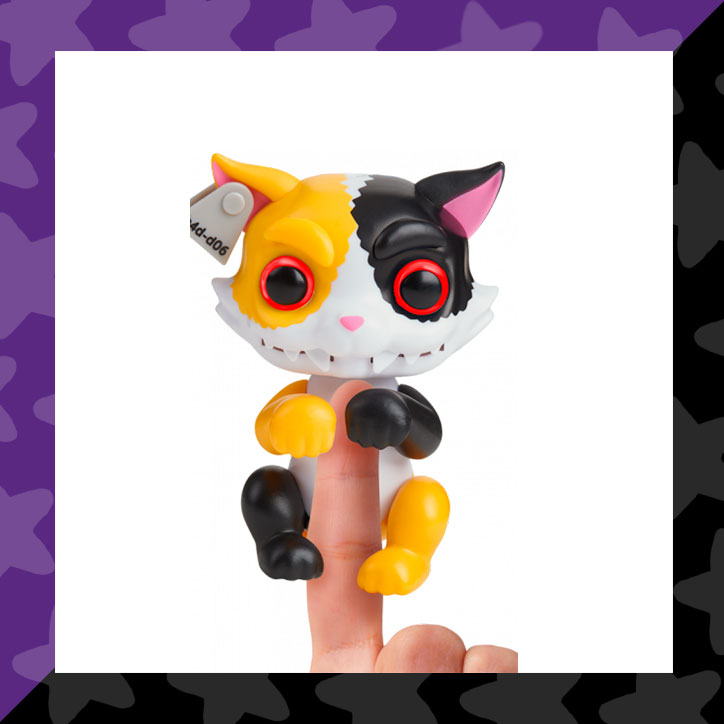 Scaredy Cat:
Kitties are so cute, right? Scaredy Cat isn't afraid of you at all, so don't be fooled! He's a purrfect companion with a bad cat-ittude! The Grimlings will respond in lots of different friendly and frightening ways, see if you can unlock them all!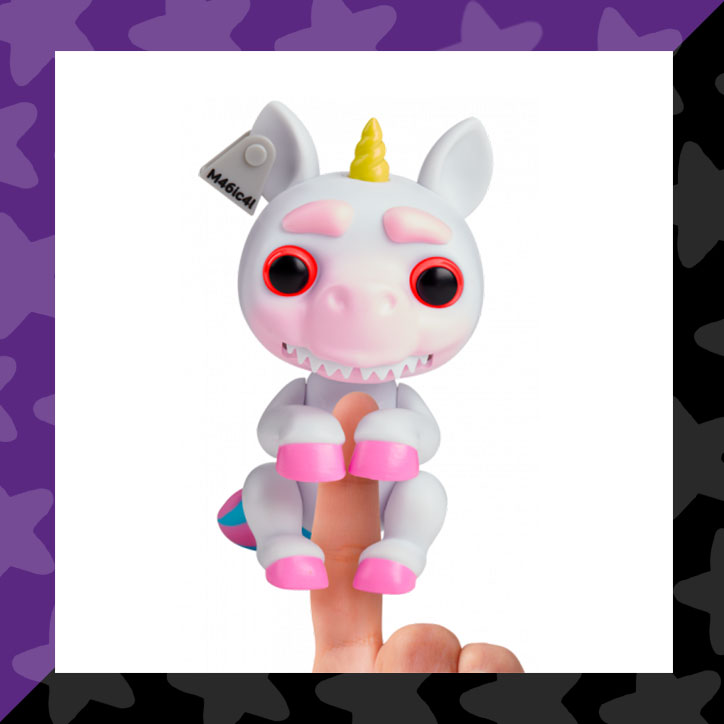 Evil Gigi:
Does this unicorn look familiar? She should, as she's Gigi's evil alter ego! Evil Gigi still loves chasing rainbows by day, but when the lights are out, it's time to giddy up out of there before you see her dark side!
Grimlings Giveaway: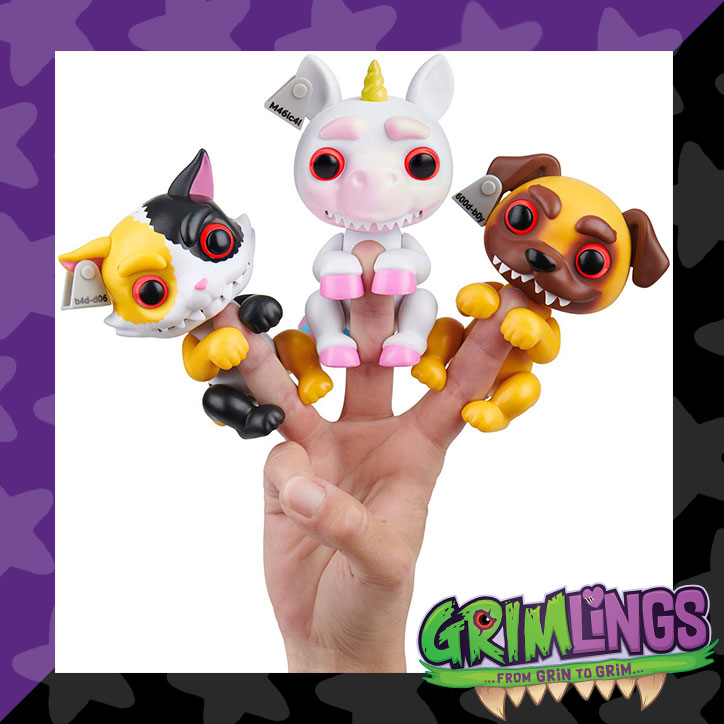 WHAT DO I WIN?:
TWO (2) lucky winners will receive a Grimlings Prize Pack that includes ONE (1) Junk Yard, ONE (1) Scaredy Cat, and ONE (1) Evil Gigi interactive pet.
*Prize features puppy, kitty, and unicorn pets. Hip Hop (bunny) is NOT included. Prizes generously provided by WowWee.
HOW DO I ENTER?:
Grab a parent or guardian and have them fill out the form below by October 29, 2019 at 11:59pm ET.
Giveaway runs from 10/22/19 at 02:00 pm ET through 10/29/19 at 11:59 pm. Open to US residents ONLY. Be sure to read the fully detailed rules HERE before entering.
THIS GIVEAWAY HAS ENDED AND THE WINNERS HAVE BEEN CONTACTED.
You must be 18 or older to enter. Please, only ONE entry per person. If selected as a winner, we will provide your parent/guardian with an affidavit to confirm that you are a valid winner who has permission to win. They will be REQUIRED to sign and return the affidavit to YAYOMG! to claim your prize. Prizes will not be mailed out without signed parental consent.
Grimlings are available now at Amazon, Target, Walmart, and other major retailers. Learn more at fingerlings.com!
Looking for a collectible that's more cute than creepy? We think you'll love Pixie Belles!