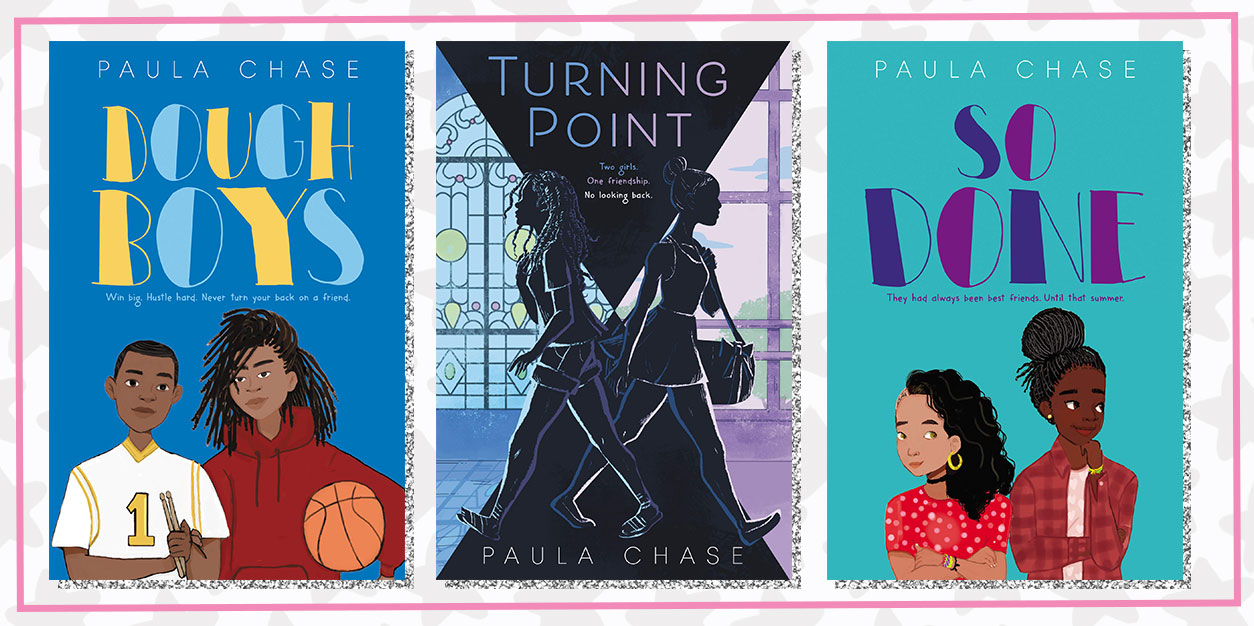 Friendship, Ballet, and Secrets Collide in Turning Point + Black Books Matter GIVEAWAY!
NOTE: This post is sponsored by HarperCollins.
Have you ever had to spend the summer away from your BFF? Even if you're the most tight-knit besties, adding distance into the mix can tear even the strongest friendships apart. That's what Rasheeda and Monique are facing in Paula Chase's newest novel, Turning Point.
Sheeda and Mo are two inseparable friends who live at The Cove, a low-income housing project you'll recognize from Paula Chase's other novels, So Done and Dough Boys. Mo is following her dreams to an elite summer ballet intensive that could turn into a dance scholarship she desperately wants. Back at home, Sheeda is stuck juggling a million church activities, a super strict aunt, and an unexpected first crush. As if the distance wasn't enough, both girls will need to figure out who they are without each other, all while dealing with a seriously intense summer.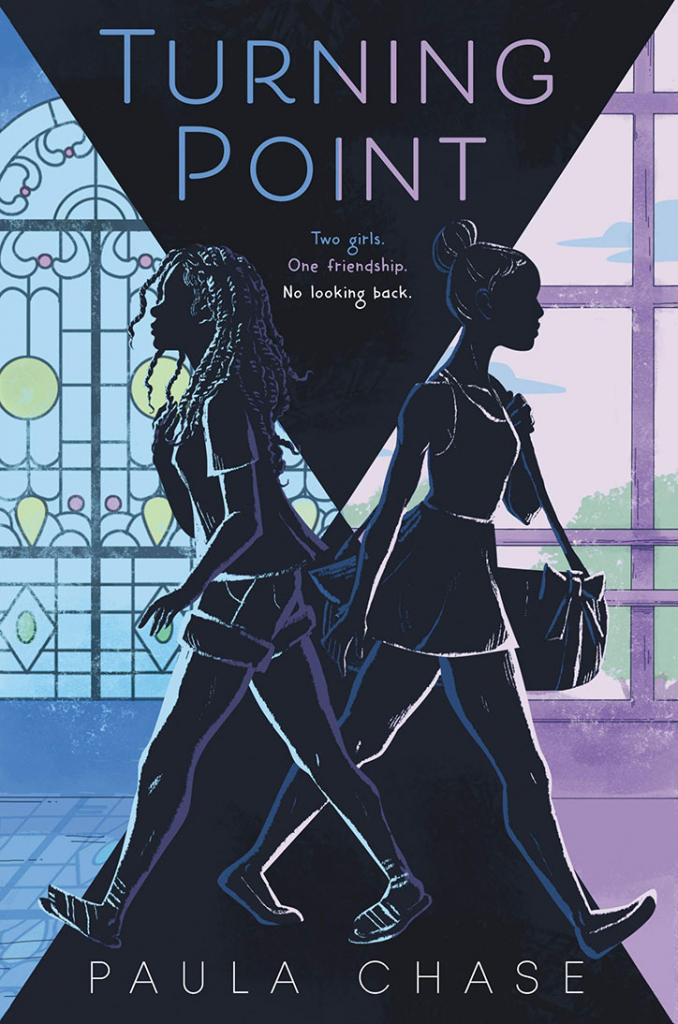 When being yourself isn't good enough, who should you be?
Told in dual perspectives, this provocative and timely novel for middle-school readers by Paula Chase, the acclaimed author of So Done and Dough Boys, will resonate with fans of Jason Reynolds, Rebecca Stead, and Renée Watson.
Best friends Rasheeda and Monique are both good girls. For Sheeda, that means keeping her friends close and following her deeply religious and strict aunt's every rule. For Mo, that means not making waves in the prestigious and mostly White ballet intensive she's been accepted to.
But what happens when Sheeda catches the eye of Mo's older brother, and the invisible racial barriers to Mo's success as a ballerina turn out to be not so invisible? What happens when you discover that being yourself isn't good enough? How do you fight back?
Paula Chase explores the complex and emotional issues that affect many young teens in this novel set in the same neighborhood as her acclaimed So Done and Dough Boys. Friendship, family, finding yourself, and standing your ground are the themes of this universal story that is perfect for fans of Jason Reynolds, Rebecca Stead, and Renée Watson.
Turning Point
AUTHOR: Paula Chase
PUBLISHER: Greenwillow Books
DATE: September 15, 2020
Paula Chase is known for writing authentic stories about Black kids, and Turning Point is no exception. This friendship focused story shines a light on real issues facing middle school kids every day. At Mo's ballet program, she isn't just dealing with the pressures and insecurities of being a ballerina, but the racial barriers that stand in her way as one of the only Black girls in class. With Mo out of town, Sheeda struggles to connect with the other girls from church, especially as she starts texting with Mo's older brother and ends up in a situation she's not quite ready for.
We've teamed up with HarperCollins to celebrate Black stories with a giveaway of Paula Chase's amazing books Turning Point, Dough Boys, and So Done. Grab an adult and have them enter below for your chance to win!
Black Books Matter Giveaway: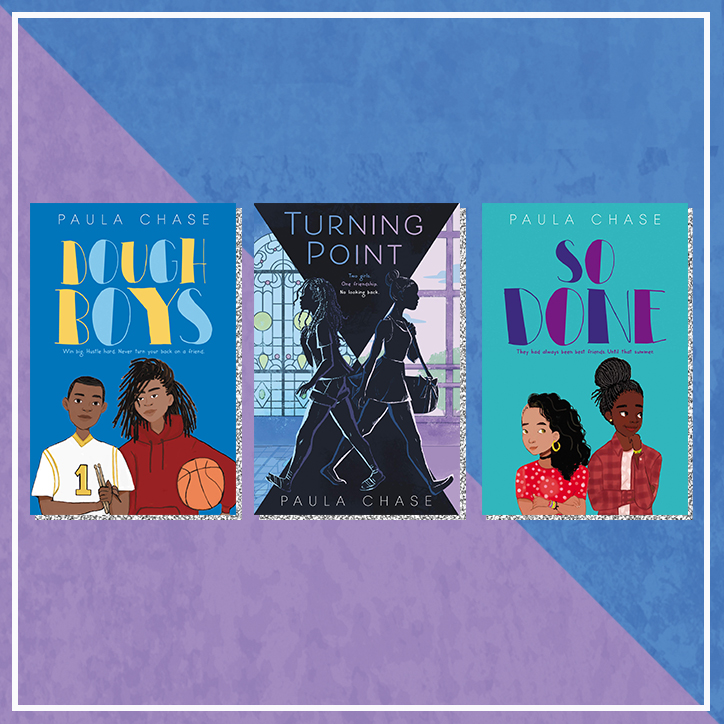 WHAT DO I WIN?:
ONE lucky winner will receive a Black Books Matter Prize Pack that includes:
– ONE (1) copy of Turning Point by Paula Chase
– ONE (1) copy of Dough Boys by Paula Chase
– ONE (1) copy of So Done by Paula Chase
*Prizes provided by HarperCollins.
HOW DO I ENTER?:
Grab a parent or guardian and have them fill out the form below by October 15, 2020 at 11:59pm ET.
THIS GIVEAWAY HAS ENDED AND THE WINNER HAS BEEN CONTACTED.
Giveaway runs from 09/15/20 at 10:00 am ET through 10/15/20 at 11:59 pm. Open to US residents ONLY. Be sure to read the fully detailed rules HERE before entering.
You must be 18 or older to enter. Please, only ONE entry per person. If selected as a winner, we will provide your parent/guardian with an affidavit to confirm that you are a valid winner who has permission to win. They will be REQUIRED to sign and return the affidavit to YAYOMG! to claim your prize. Prizes will not be mailed out without signed parental consent.
Ready to get reading? Click here to learn more about Turning Point!