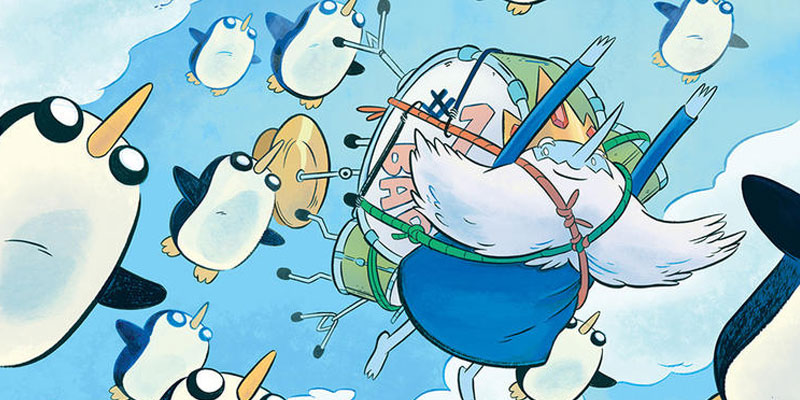 The Next Adventure Time Comic Miniseries Will Be About Ice King
The Adventure Time comic book series is known for it's mathematical spin-off miniseries that allow us to explore the world of the other characters of Ooo. We've already had two about Fionna and Cake, two about Marceline, a glimpse into what it's like to be a Banana Guard, and a bunch more. It shouldn't come as a surprise to anyone that that we're finally getting an Ice King comic!
The series will begin in January, after the current Fionna and Cake: Card Wars mini comes to an end. The Ice King miniseries will give us a peek into the bizarre life of the Ice King. Why is he the way he is? Why is he so needy and desperate for friendship and love, but always messing it up with evil?
Since Ice King is always getting himself into hilariously weird situations (and with Gunter and the penguins as his henchmen!) the series is sure to be filled with laughs. Fingers crossed that we get to learn lots more about his pre-princess obsessed life as Simon Petrikov and his relationship with Marceline!

The series will be written by Emily Partridge, who's worked on the Adventure Time cartoon and illustrated by Natalie Andrewson, who's done cover art for the Marceline Gone Adrift miniseries, as well as Lumberjanes. Like the other spin-offs, the Ice King comic miniseries will be 6 issues long, so it will run from January-June.