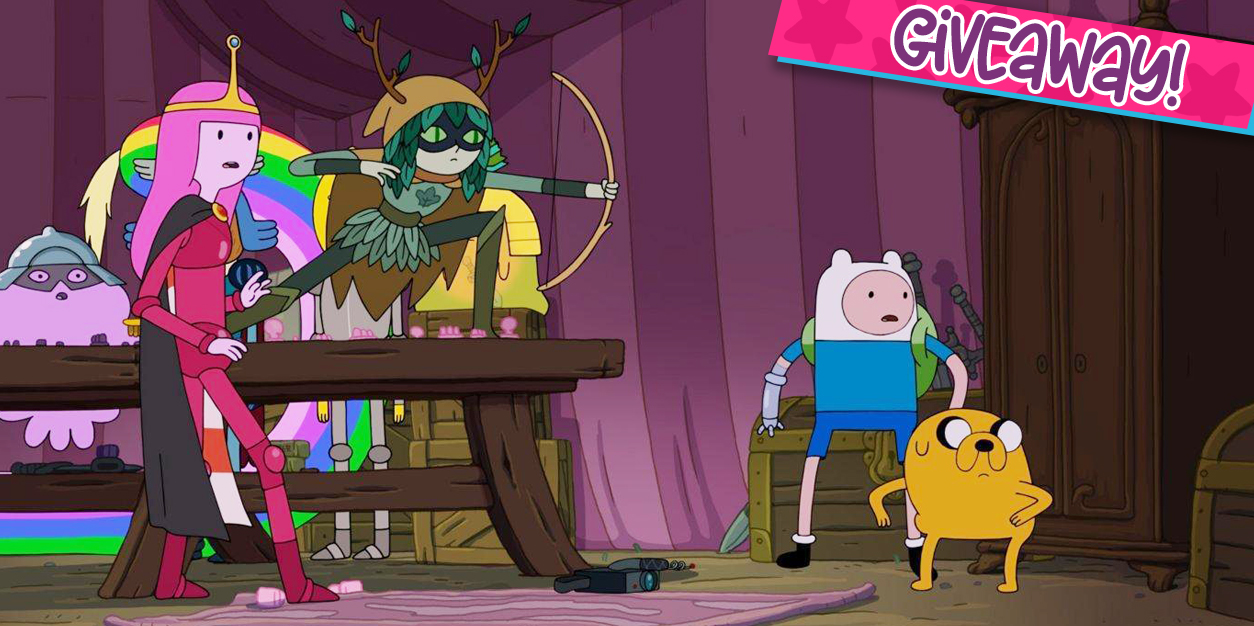 10 Adventure Time Quotes to Help You Through Your Finale Feels + GIVEAWAY!
Cartoon Network aired the incredible Adventure Time finale earlier this week, and like a lot of you, we're feeling pretty emotional about it. Adventure Time has meant so much to us over the past 8 years, and even though it's time to say goodbye, we're still not ready to let it go. We've been so inspired by Princess Bubblegum's independent, scientific spirit, Finn's courage and endless optimism, and cried more times than we can count over Simon and Marcy's emotional backstory. The Land of Ooo has felt like a second home and it's inhabitants never failed to make us smile, make us laugh, and make us think deeply about the world.
With the end of Adventure Time upon us, we're feeling a bit reflective and thought it was the perfect time to share some of our favorite meaningful quotes from the series. Keep these little nuggets of wisdom with you as you head through your own life adventures to guide you through hard days and rough times. We're also giving away a copy of the brand new Adventure Time: The Final Seasons DVD, which features Seasons 8-10, including the finale episode, as well as the Islands and Elements mini-series and a ton of special features you can watch over and over again.
10 Adventure Time Quotes to Help You Through Your Finale Feels: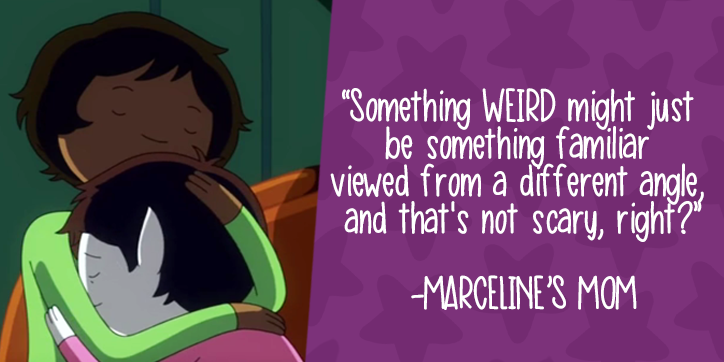 "Something WEIRD might just be something familiar viewed from a different angle, and that's not scary, right?" – Marceline's Mom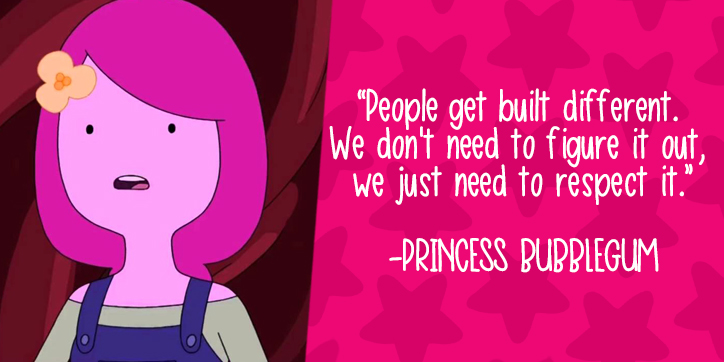 "People get built different. We don't need to figure it out, we just need to respect it." – Princess Bubblegum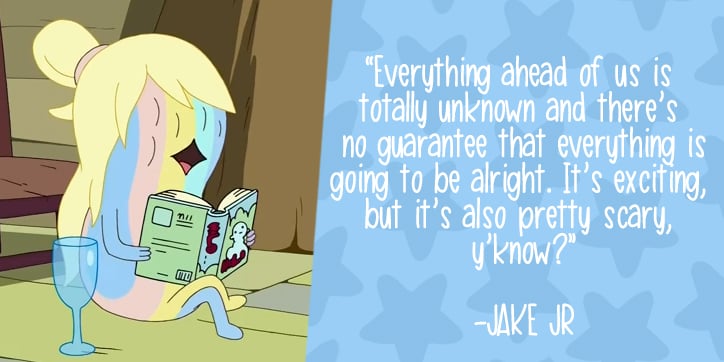 "Everything ahead of us is totally unknown and there's no guarantee that everything is going to be alright. It's exciting, but it's also pretty scary, y'know?" – Jake Jr.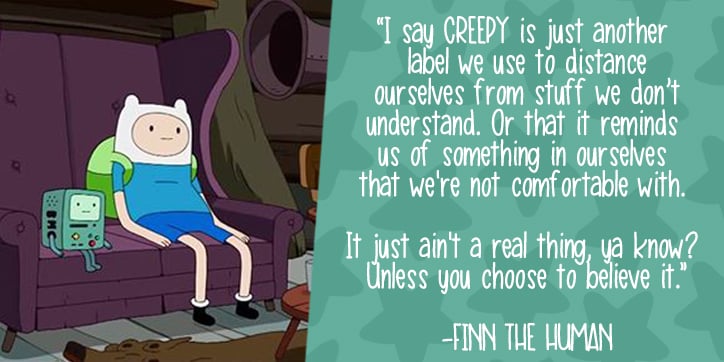 "I say creepy is just another label we used to distance ourselves from stuff we don't understand. Or that it reminds us of something in ourselves that we're not comfortable with. It just ain't a real thing, ya know? Unless you choose to believe it." – Finn the Human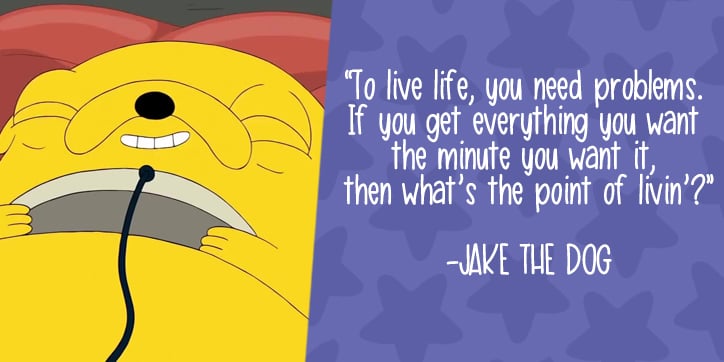 "To live life, you need problems. If you get everything you want the minute you want it, then what's the point of livin'?" – Jake the Dog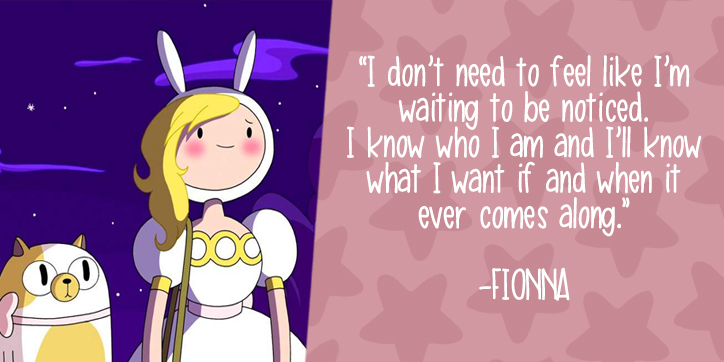 "I don't need to feel like I'm waiting to be noticed. I know who I am and I'll know what I want if and when it ever comes along." – Fionna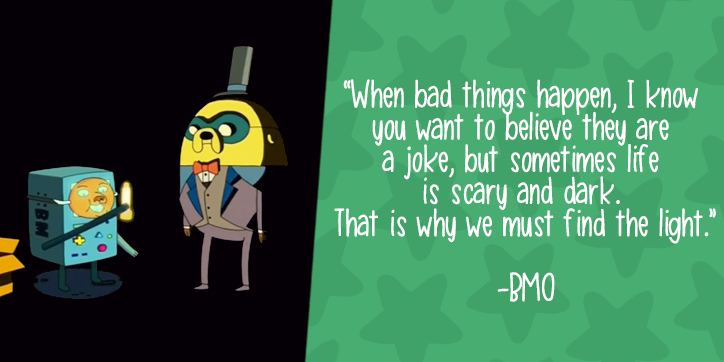 "When bad things happen, I know you want to believe they are a joke, but sometimes life is scary and dark. That is why we must find the light." – BMO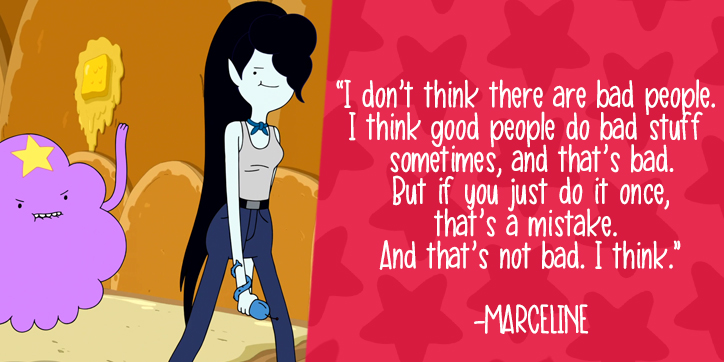 "I don't think there are bad people. I think good people do bad stuff sometimes, and that's bad. But if you just do it once, that's a mistake. And that's not bad. I think." – Marceline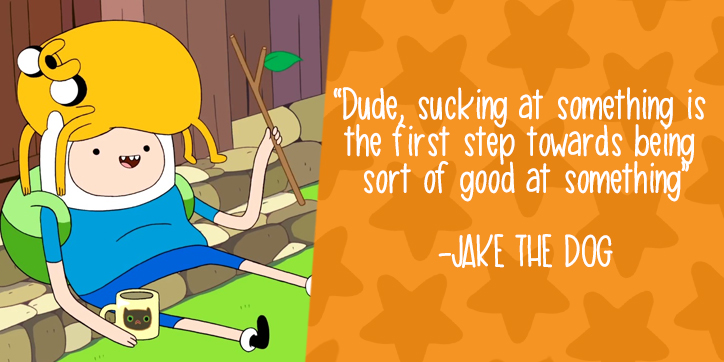 "Dude, sucking at something is the first step towards being sort of good at something." – Jake the Dog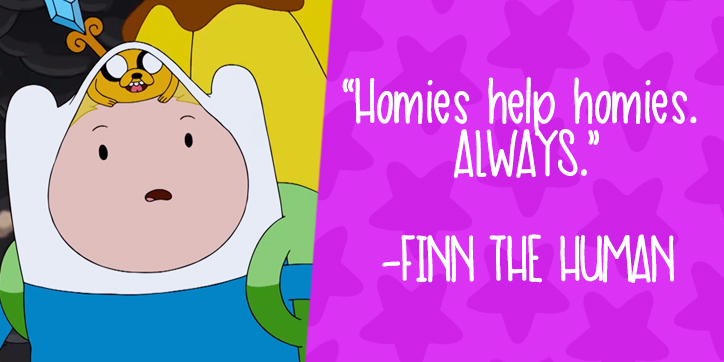 "Homies help homies. ALWAYS." – Finn the Human
Adventure Time Finale Giveaway:
WHAT DO I WIN?:
One lucky winner will receive:
– ONE (1) Adventure Time: The Final Seasons DVD, generously provided by Cartoon Network.
*Includes Seasons 8-10, as well as bonus features
HOW DO I ENTER?:
You must be 18 or older to enter. If you are under 18, please have a parent or guardian enter on your behalf by filling out the form below by September 13! Giveaway begins on September 6, 2018 at 01:00 pm ET and ends on September 13, 2018 at 11:59pm ET. Open to US residents ONLY. Please, only ONE entry per person.
THIS GIVEAWAY HAS ENDED AND THE WINNER HAS BEEN CONTACTED.
*If selected as a winner, we will provide your parent/guardian with an affidavit to confirm that you are a valid winner who has permission to win. They will need to sign and return this affidavit in order to claim your prize. This step is non-negotiable and required to claim your prize. Be sure to read the fully detailed rules HERE before entering.
Still feeling the finale blues? Find out which Adventure Time character is your zodiac twin!