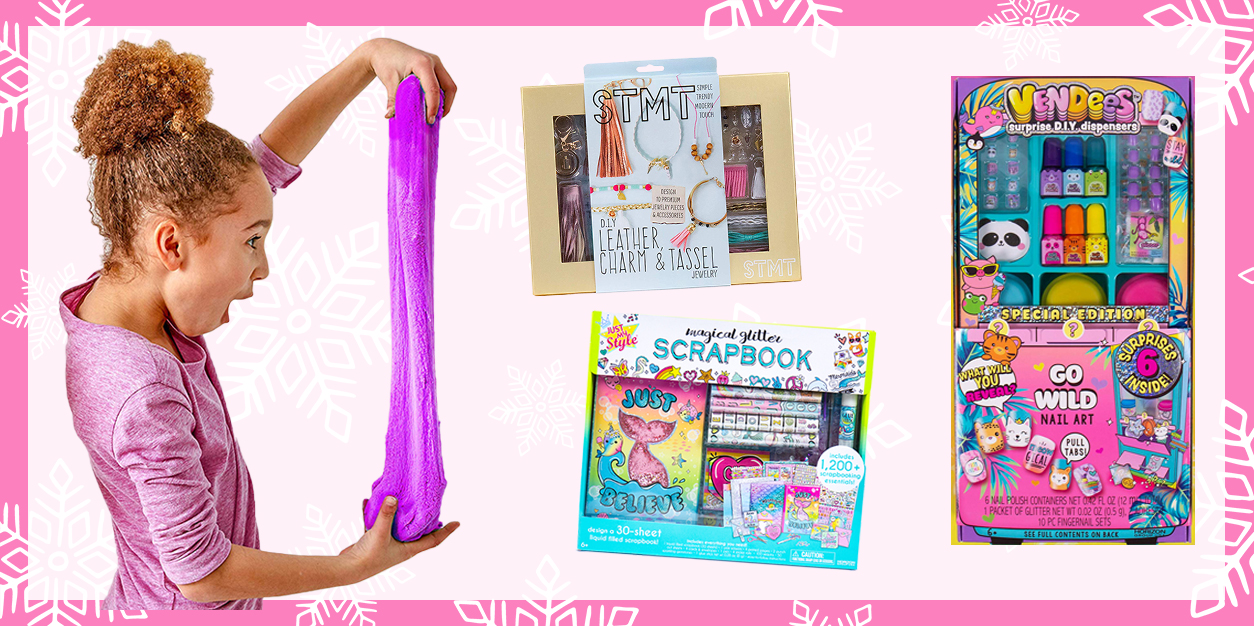 Holly Jolly Giveaway: Horizon Group Activity Kits
NOTE: The items in our Horizon Group Activity Kit Giveaway were provided the brand for the purposes of our Holly Jolly Giveaways. No money was exchanged, and all opinions are our own. We reached out to these brands for this giveaway series because they create products we love.
Tis the season to be crafting! Our YAYOMG! Holly Jolly Giveaways continue with an awesome prize pack from Horizon Group USA! Each of the kits they've included in this special prize pack was selected to help you channel your creativity, spark new ideas, and make your new year shine!
Using the Magical Glitter Scrapbook, you can save and keep track of all the amazing new memories you make in the coming year. From sleepovers to family gatherings, you'll be able to save every magical moment. You can use the glue stick to paste in concert or movie tickets and decorate the page with colorful stickers. Add in photos and other keepsakes to fill every page with something worth remembering. By this time next year, you'll have a full scrapbook to look back on and reflect on how much fun you had!
The DIY Leather Charm and Tassel Jewelry Kit is one our Gift Guide picks this year and we think it's a simple, yet fabulous way to glam up your style. If you're looking to make bolder accessory choices, why not craft them? This way, you'll get a little bit of DIY time and you'll have a one of a kind creation that truly stands out! You can make up to 10 projects with this kit, ranging from key rings to necklaces, so invite a friend over to create together!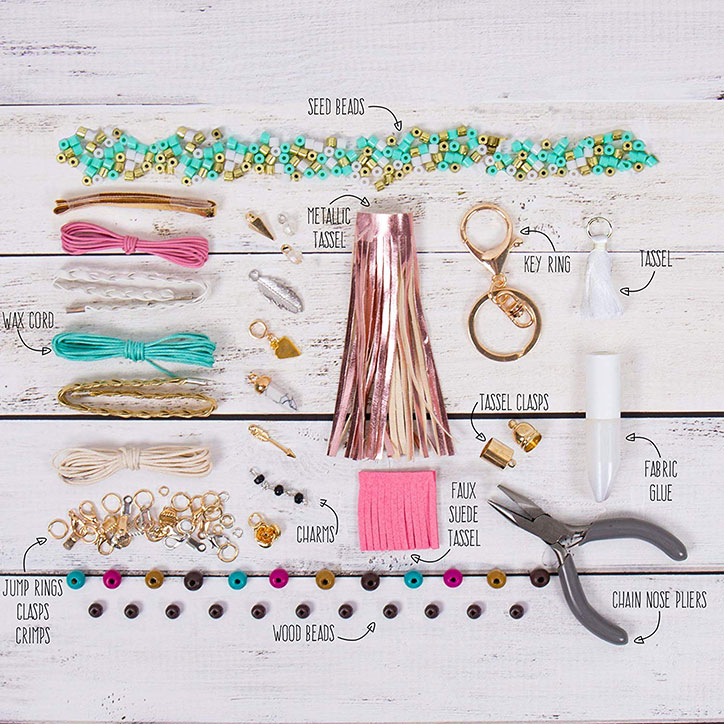 Keep your nails on point with the Vendees Go Wild Nail Art set. Inside you'll find everything you need for an at-home mani, including six colorful nail polish shades, animal-inspired nail decals, press on nails, and of course – glitter! We're obsessed with the vending machine concept, especially because there are lots of hidden surprises to find as you open up the doors, pull back layers, and pop open capsules.
When you're ready to unwind after the rush of the holidays or need a little me time, reach for some Slimy Sand! Part slime, part sand, the compound feels incredible in your hands and has a super satisfying stretch. It's also great for molding and shaping! A few relaxing moments with Slimy Sand can help you find your zen after a hard day.
Now that you know how to utilize these kits to make your new year shine, grab a parent and have them enter below for your chance to win!
Horizon Group Activity Kit Giveaway: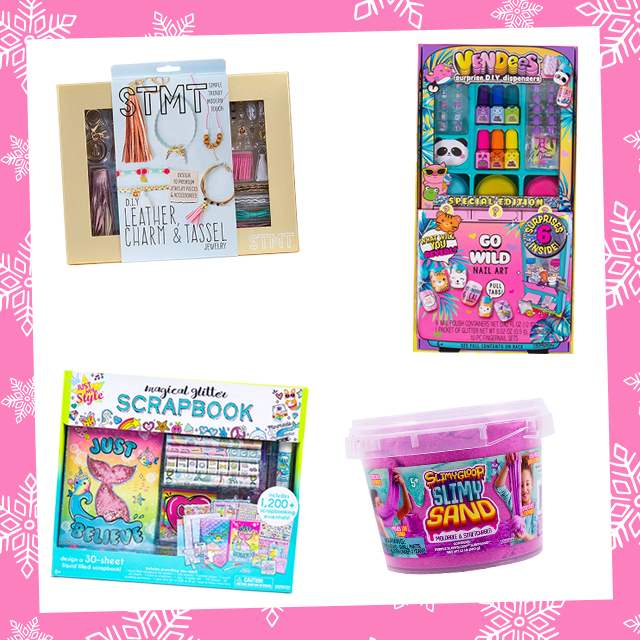 WHAT DO I WIN?:
ONE (1) lucky winner will receive a Horizon Group Activity Kit Prize Pack that includes:
– ONE (1) STMT DIY Leather Charm & Tassel Jewelry Kit
– ONE (1) Just My Style Magical Glitter Scrapbook Kit
– ONE (1) Vendees Go Wild Nail Art Kit
– ONE (1) bucket of Slimygloop Slimysand
*Prizes generously provided by Horizon Group USA.
HOW DO I ENTER?:
Grab a parent or guardian and have them fill out the form below by December 12, 2019 at 11:59pm ET.
Giveaway runs from 12/05/19 at 02:00 pm ET through 12/12/19 at 11:59 pm. Open to US residents ONLY. Be sure to read the fully detailed rules HERE before entering.
THIS GIVEAWAY HAS ENDED AND THE WINNER HAS BEEN CONTACTED.
You must be 18 or older to enter. Please, only ONE entry per person. If selected as a winner, we will provide your parent/guardian with an affidavit to confirm that you are a valid winner who has permission to win. They will be REQUIRED to sign and return the affidavit to YAYOMG! to claim your prize. Prizes will not be mailed out without signed parental consent.
Need more holiday cheer (and free stuff!) in your life? Keep an eye on this link now through December 6th so you don't miss a single one of our Holly Jolly Giveaways!