YAYOMG! Holly Jolly Giveaways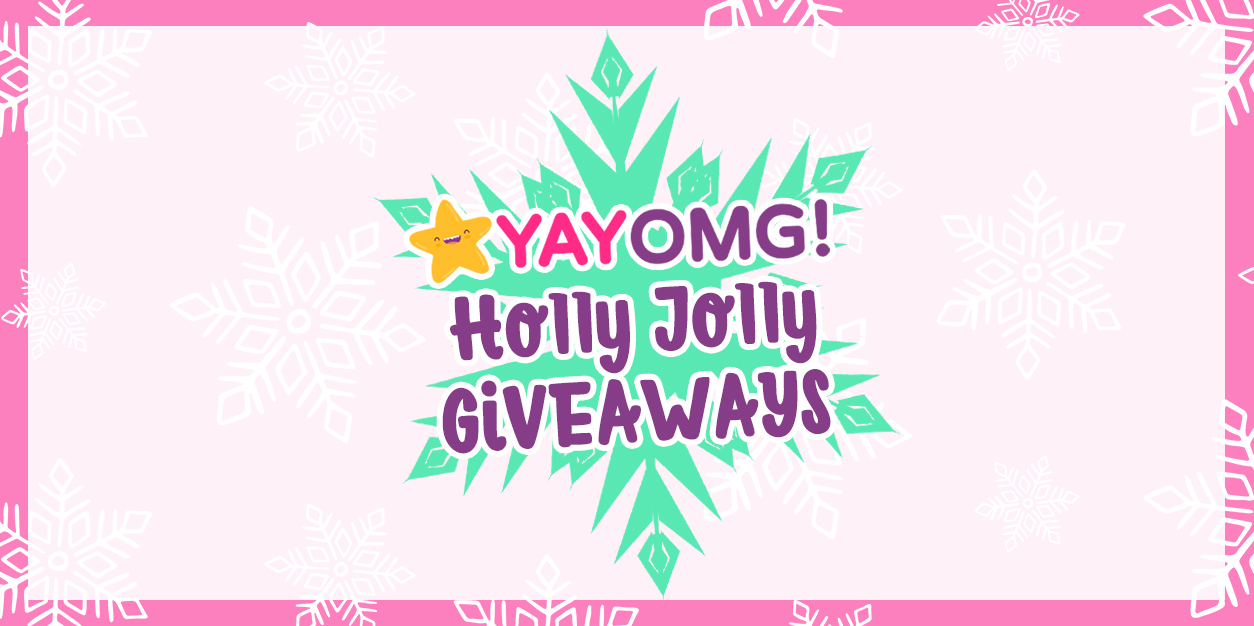 The holidays are upon us, which means lots of hot chocolate, colorful lights, and family time filled with cheer. All year long, we pour our hearts and souls into creating content our readers will love. We're passionate about inspiring girls to find their confidence, have fun, and be the amazing girl they are.
That's why we created the YAYOMG! Holly Jolly Giveaway Event! For the season of giving, we wanted a way to celebrate and give back to all of our loyal YAYOMG! readers. We collaborated with some of our favorite brands to bring you TEN incredible giveaways for you and your family to enter and win. You all mean so much to us, and this is our way of saying THANKS for all of your love and support this year.
YAYOMG! Holly Jolly Giveaways
There are 10 giveaways in total, and they will be added once per day 11/25-11/29 and 12/2-12/6. You can enter each giveaway ONCE. You must be 18 or older to enter, so be sure to have a parent enter on your behalf if you're under 18. Giveaways open to US residents only.
Fully Detailed Rules: Hairdorables Hairmazing Giveaway, Find Your Wings Subscription Box Giveaway, Scholastic Book Stash Giveaway, Modern Metallic Writing Super Set Giveaway, Mythical Slyme DIY Galaxy Glow Giveaway, Adorable OMG Accessories Bags Giveaway, Petite 'n Pretty Makeup Collection Giveaway, Craft City Slime Haul Giveaway, Horizon Group Activity Kits Giveaway, Klutz Kit Collection Giveaway
Thank you to Just Play, Fashion Angels, Scholastic, Mythical Slyme, Ooly, OMG Accessories, Petite 'n Pretty, Horizon Group USA, Klutz, and Craft City for generously contributing all of the prizes for these prize packs!