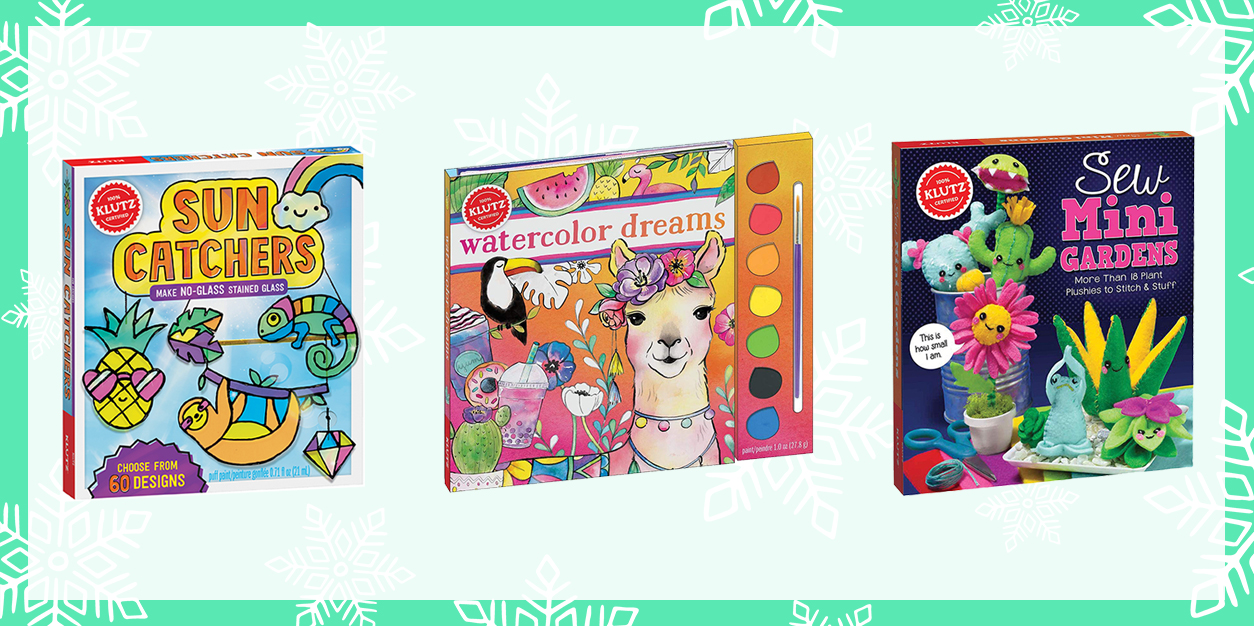 Holly Jolly Giveaway: Klutz Kit Collection
NOTE: The items in our Klutz Kit Collection Giveaway were provided the brand for the purposes of our Holly Jolly Giveaways. No money was exchanged, and all opinions are our own. We reached out to these brands for this giveaway series because they create products we love.
We're wrapping up our YAYOMG! Holly Jolly Giveaways with a super-sized prize pack from our friends at Klutz!
Have you ever seen so many craft kits in one place?! Whether you're into painting, sewing, or just kicking back and relaxing, there's a kit in this amazing prize pack for every type of DIYer. We think all of these kits are pretty awesome, but we definitely have our favorites!
The Best. Year. EVER! Planner is perfect for staying organized and on top of your goals in the coming year. In addition to keeping track of homework and after school activities, this planner doubles as a gratitude journal. Filled with inspiring prompts and creative list ideas, this planner will help you stay organized, motivated, and most importantly – happy!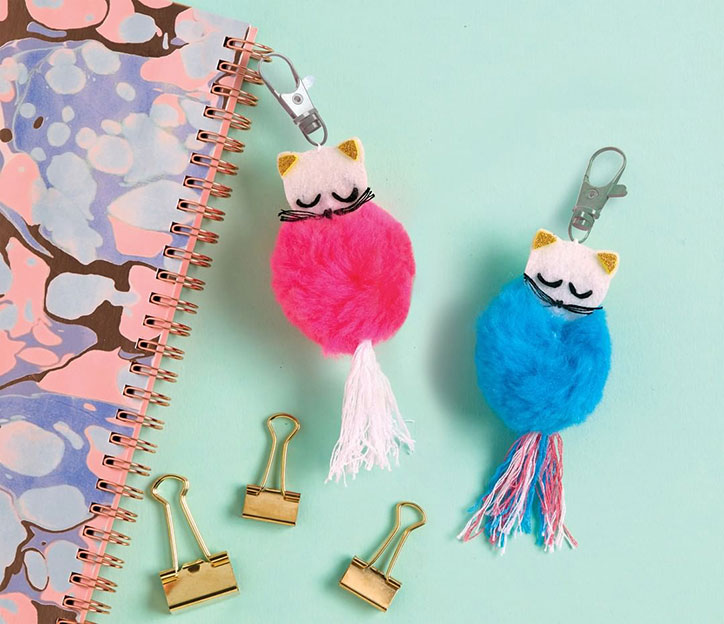 We also love Sew Mini Gardens, it's a relaxing and simple way to learn how to sew with results that transform your bedroom into a soothing zen oasis filled with adorable plush cacti and succulents. Another favorite is the Pom Pom Backpack Clips kit, because you can make up to 6 vibrant creations to clip onto your backpack, purse, or duffel bag. Whether you make them together or give them as gifts, nothing beats being able to share with your besties!
For those cramming as many sleepovers as humanly possible into your time off from school, the Glitter Face Masks and Sun Catchers kits are a great way to chill out and spend time crafting with your favs. Plus, everyone can take home a keepsake that they made themselves!
Ready to enter? Have a parent or guardian fill out the form below for your chance to win!
Klutz Kit Collection Giveaway: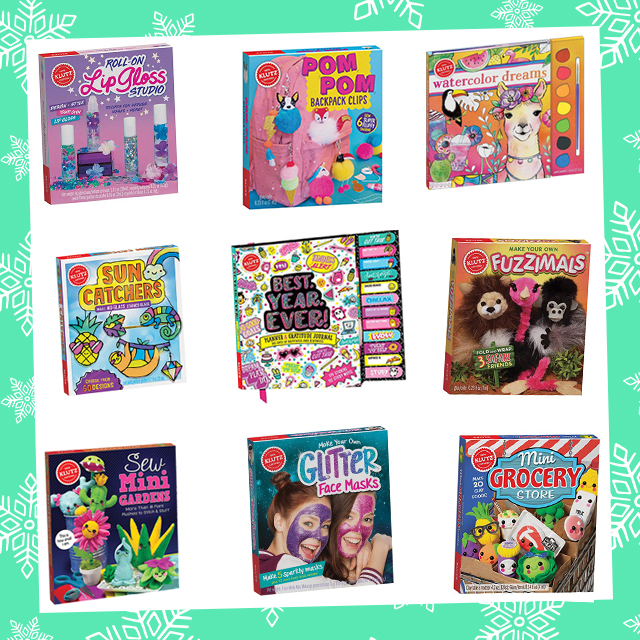 WHAT DO I WIN?:
ONE (1) lucky winner will receive a Klutz Kit Prize Pack that includes:
– ONE (1) Watercolor Dreams
– ONE (1) Make Your Own Glitter Face Masks Kit
– ONE (1) Roll-On Lip Gloss Studio
– ONE (1) Sew Mini Gardens Kit
– ONE (1) Mini Grocery Store Kit
– ONE (1) Sun Catchers Make No-Glass Stained Glass Kit
– ONE (1) Make Your Own Fuzzimals Craft Kit
– ONE (1) Pom-Pom Backpack Clips Kit
– ONE (1) Best Year Ever! Planner & Gratitude Journal
*Prizes generously provided by Klutz.
HOW DO I ENTER?:
Grab a parent or guardian and have them fill out the form below by December 13, 2019 at 11:59pm ET.
Giveaway runs from 12/06/19 at 02:30 pm ET through 12/13/19 at 11:59 pm. Open to US residents ONLY. Be sure to read the fully detailed rules HERE before entering.
THIS GIVEAWAY HAS ENDED AND THE WINNER HAS BEEN CONTACTED.
You must be 18 or older to enter. Please, only ONE entry per person. If selected as a winner, we will provide your parent/guardian with an affidavit to confirm that you are a valid winner who has permission to win. They will be REQUIRED to sign and return the affidavit to YAYOMG! to claim your prize. Prizes will not be mailed out without signed parental consent.
Need more holiday cheer (and free stuff!) in your life? Keep an eye on this link now through December 6th so you don't miss a single one of our Holly Jolly Giveaways!