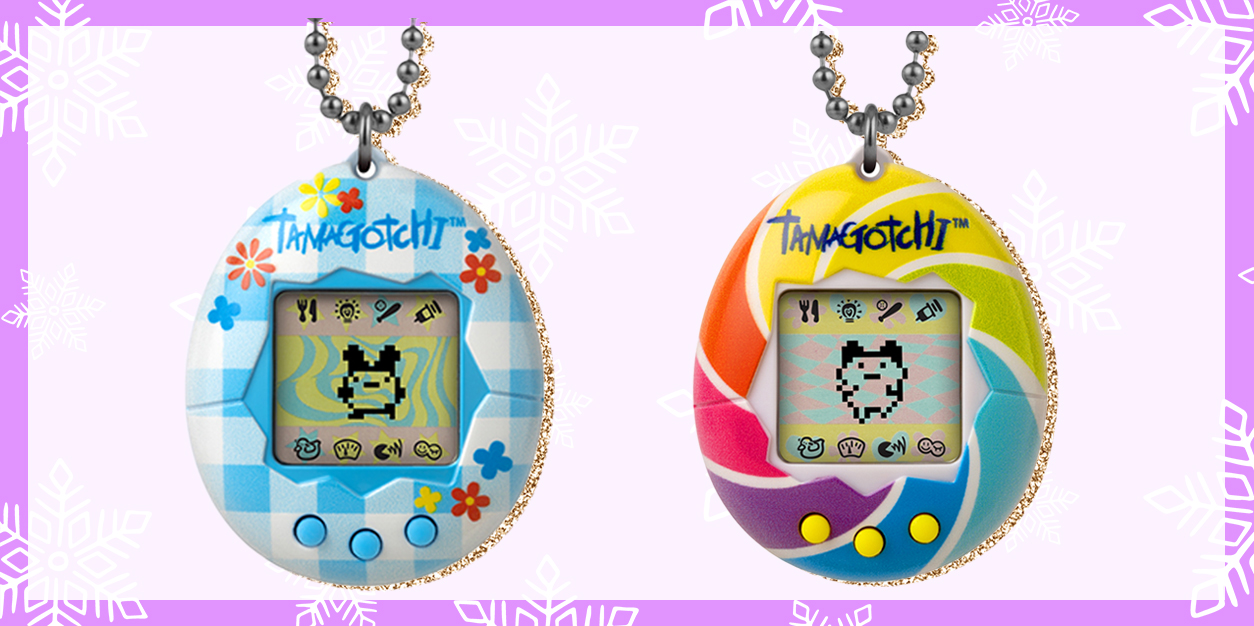 Holly Jolly Giveaway: Original Tamagotchi
NOTE: The items in our Original Tamagotchi Giveaway were provided by the brand for the purposes of our Holly Jolly Giveaways. No money was exchanged, and all opinions are our own. We reached out to these brands for this giveaway series because they create products we love.
Whether you're looking for the perfect accessory to match your Y2K aesthetic or just love all things tech, our next Holly Jolly Giveaway is sure to give you all the throwback feels!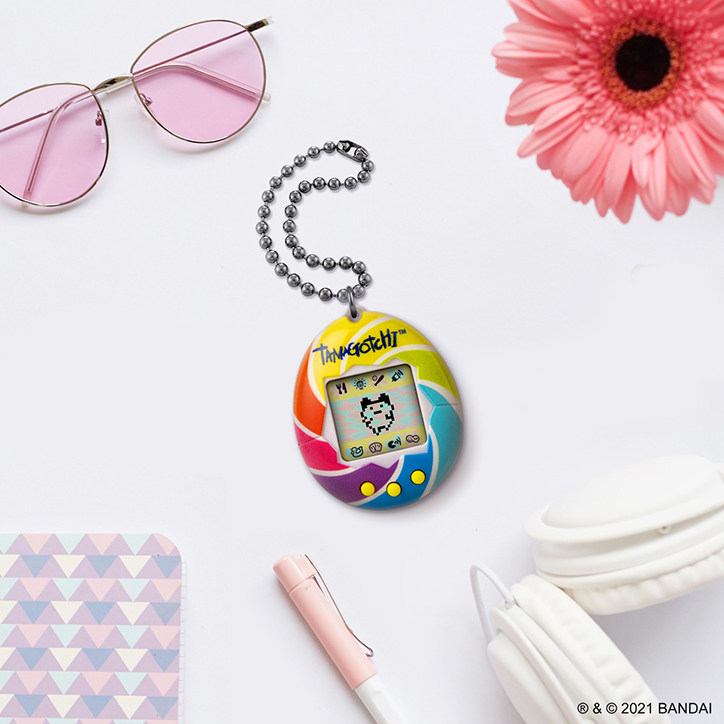 Original Tamagotchi virtual pets come in a variety of colorful egg-shaped shells so that you can pick one that matches your edgy-girl vibe, always-pink fits, or just your favorite colors! Loaded up with the original tech from 1997, these Tamagotchi are true throwback devices, bringing the simple yet super fun, authentic experience to life for a new generation. As you care for your new Tama bestie, you'll get to feed them, play games together, and watch as they grow from egg to adult.
Ready to become a Tamagotchi parent? We teamed up with Bandai American to give TWO lucky winners a chance to snag an Original Tamagotchi device. Grab your favorite adult and have them enter below for your chance to WIN!
Original Tamagotchi Giveaway: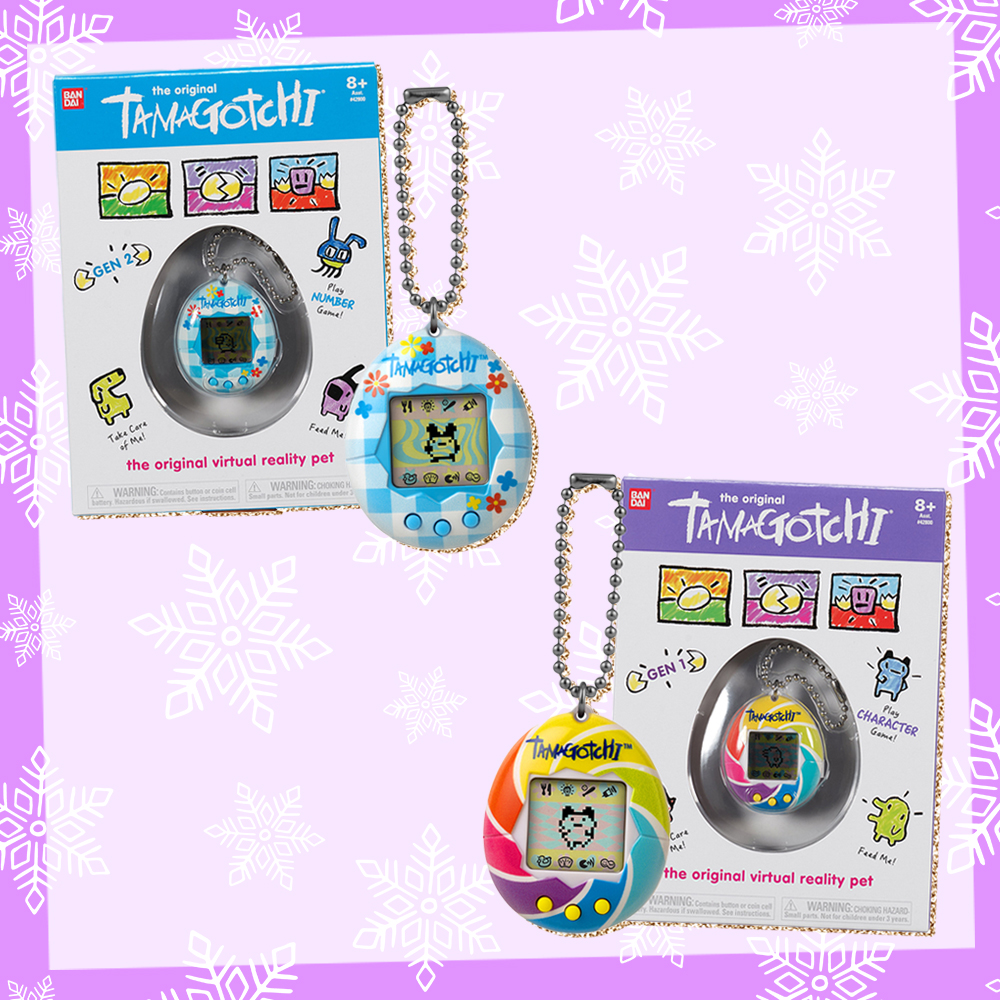 WHAT DO I WIN?:
TWO (2) lucky winners will receive an Original Tamagotchi device, generously provided by Bandai America!
*NOTE: Giveaway features the Flower-Gingham and Candy-Swirl patterned devices, we cannot guarantee which one you will receive if you win.
HOW DO I ENTER?:
Grab a parent or guardian and have them fill out the form below by December 1, 2021 at 11:59pm ET.
Giveaway runs from 11/17/21 at 05:00 pm ET through 12/01/21 at 11:59 pm. Open to US residents ONLY. Be sure to read the fully detailed rules HERE before entering.
THIS GIVEAWAY HAS ENDED AND THE WINNER HAS BEEN CONTACTED.
You must be 18 or older to enter. Please, only ONE entry per person. If selected as a winner, we will provide your parent/guardian with an affidavit to confirm that you are a valid winner who has permission to win. They will be REQUIRED to sign and return the affidavit to YAYOMG! to claim your prize. Prizes will not be mailed out without signed parental consent.
Need more holiday cheer (and free stuff!) in your life? Keep an eye on this link now through November 26th so you don't miss a single one of our Holly Jolly Giveaways!