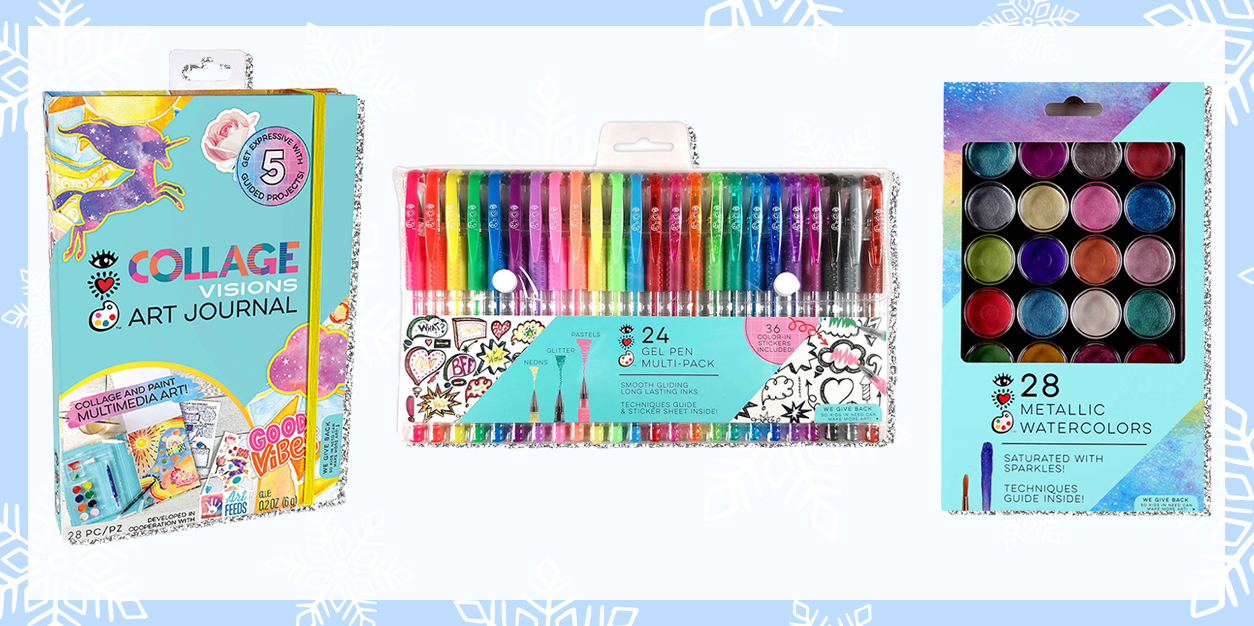 Holly Jolly Giveaway: Bright Stripes iHeartArt Haul
NOTE: The items in our Bright Stripes iHeartArt Haul Giveaway were provided by the brand for the purposes of our Holly Jolly Giveaways. No money was exchanged, and all opinions are our own. We reached out to these brands for this giveaway series because they create products we love.
If you're manifesting artsy vibes for the new year, our next Holly Jolly Giveaway can help you achieve creative bliss and make those artistic visions a reality.
Our friend at Bright Stripes are all about empowering kids to channel their creativity and express themselves through art, crafts, and other amazing DIYs. Their iHeartArt collection is filled with must-have essentials for budding artists. From gel pens and watercolors to different types of sketchpads, there's something for every type of budding creator to keep stashed in their bags for whenever inspiration strikes.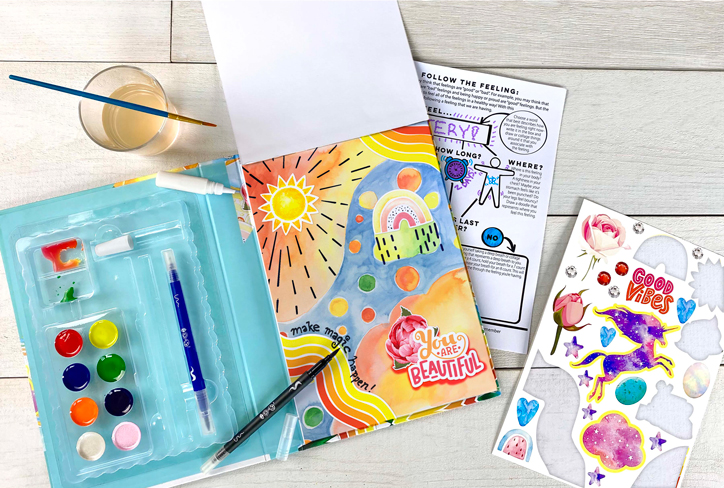 Our personal favorite is their Collage Visions Art Journal, which is a features 5 guided activities to encourage you to explore your feelings, find your muse, and express yourself through amazing collages. The journal comes with two brush-tip markers, 8 watercolors, a paintbrush, glue, and paper punch-outs that you can use to create amazing collages. Paired with the other amazing iHeartArt supplies you'll find in our giveaway haul, you'll be prepared to let your imagination and creativity run wild.
Ready to enter and become the artsy queen you're destined to be? Grab your favorite adult and have them fill out the form below for your chance to WIN!
Bright Stripes iHeartArt Haul Giveaway: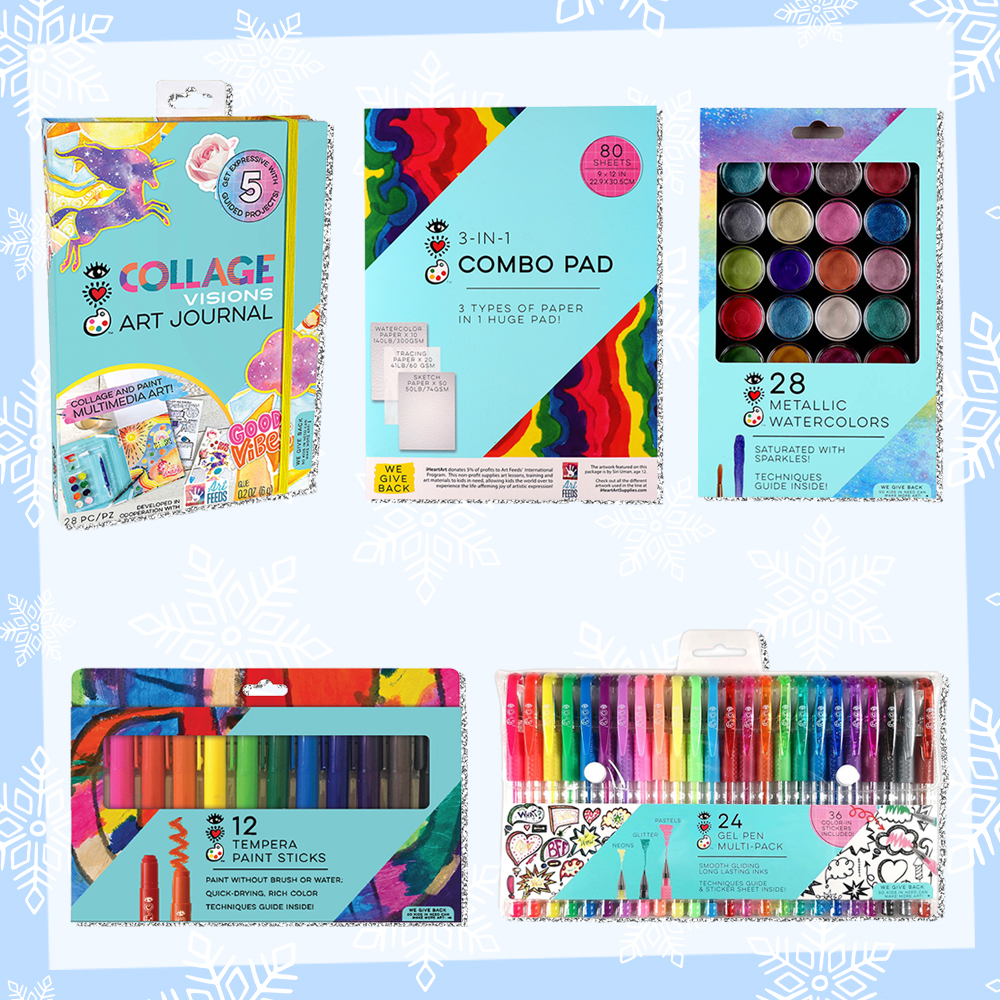 WHAT DO I WIN?:
ONE lucky winner will receive a Bright Stripes iHeartArt Haul Prize Pack that includes:
– ONE (1) Collage Visions Art Journal
– ONE (1) 24 Gel Pen Multipack
– ONE (1) 12 Pack Tempera Paint Sticks
– ONE (1) 28 Metallic Watercolors
– ONE (1) 3-in-1 Combo Pad
Prizes generously provided by Bright Stripes
HOW DO I ENTER?:
Grab a parent or guardian and have them fill out the form below by December 2, 2021 at 11:59pm ET.
Giveaway runs from 11/18/21 at 04:30 pm ET through 12/02/21 at 11:59 pm. Open to US residents ONLY. Be sure to read the fully detailed rules HERE before entering.
THIS GIVEAWAY HAS ENDED AND THE WINNER HAS BEEN CONTACTED.
You must be 18 or older to enter. Please, only ONE entry per person. If selected as a winner, we will provide your parent/guardian with an affidavit to confirm that you are a valid winner who has permission to win. They will be REQUIRED to sign and return the affidavit to YAYOMG! to claim your prize. Prizes will not be mailed out without signed parental consent.
Need more holiday cheer (and free stuff!) in your life? Keep an eye on this link now through November 26th so you don't miss a single one of our Holly Jolly Giveaways!