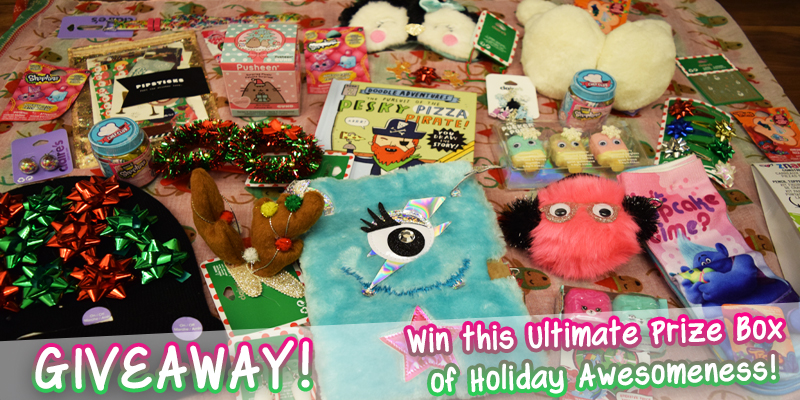 Giveaway: Ultimate Prize Box of Holiday Awesomeness
Ho, ho, ho, YAYOMG-ers! It's officially the holiday season, and we're here to spread the cheer, drink hot chocolate, and of course – shower you with the awesomeness you deserve. Even if you ended up on Santa's naughty list, we welcome you to join our our holiday giveaway with open arms and polar bear hugs. After all, if Santa's skipping your house, SOMEONE needs to make sure you've got something more than coal in your stocking, right? That's where we come in.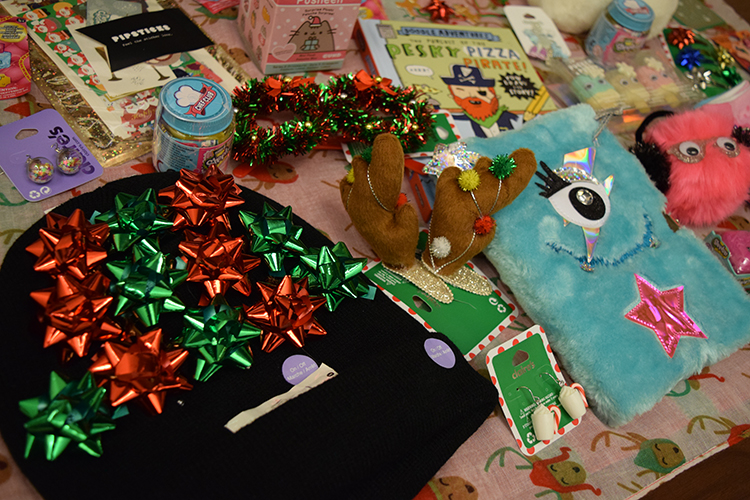 We spent basically a million hours shopping for the perfect mix of stuff to cram into our Ultimate Prize Box of Holiday Awesomeness for you guys. It's a little sprinkle of Christmas gear, some snuggly winter items, and a few other fun things that'll turn your mood from BAH HUMBUG to HOLLY JOLLY! We've even got a few surprises from our friends at Fashion Angels, Pipsticks, and Workman Publishing in there. You're definitely going to want to bother your parents to let you sign up for this giveaway ASAP.
So we're calling this thing an Ultimate Prize Box of Holiday Awesomeness. Is it really that good? Here's a peek inside and some tantalizing photos that'll have you saying "Oooh! Gimmie NOW!"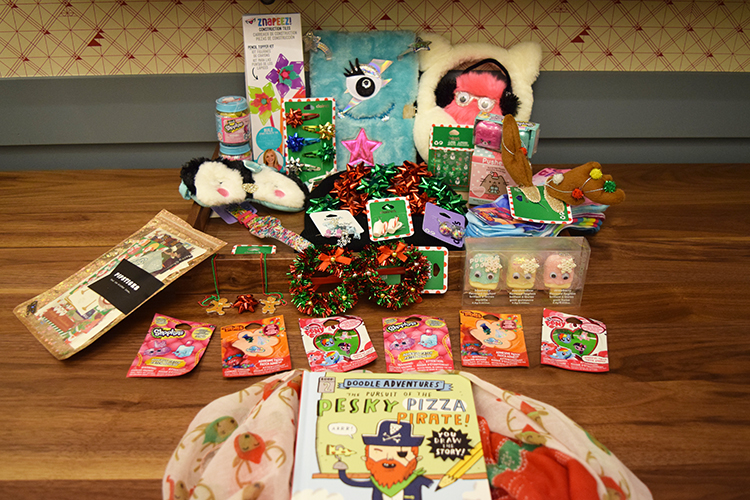 27 items from Claire's that we went to an ACTUAL STORE to hand picked just for YOU. (That's right, we love you guys so much we braved a retail store during holiday shopping season for you!)
These items include a mix of silly holiday gear, some stuff to keep you warm and stylish this winter, and other really fun stuff such as Shopkins, Trolls, Tsum Tsum, Pusheen, etc.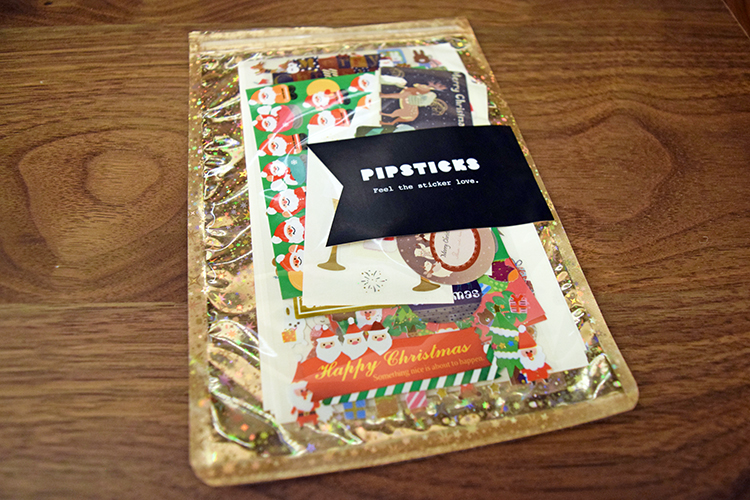 1 Christmas Sticker Stash Pack, generously provided by our friends at Pipsticks. They wanted to make sure your holiday cards, planner spreads, and cute faces were covered in festive holiday stickers as much as we did!
(PS: All throughout December Pipsticks is donating sticker packs to kids in need with every purchase of a Kid's Club Sticker Subscription or Kids Club Gift subscription.)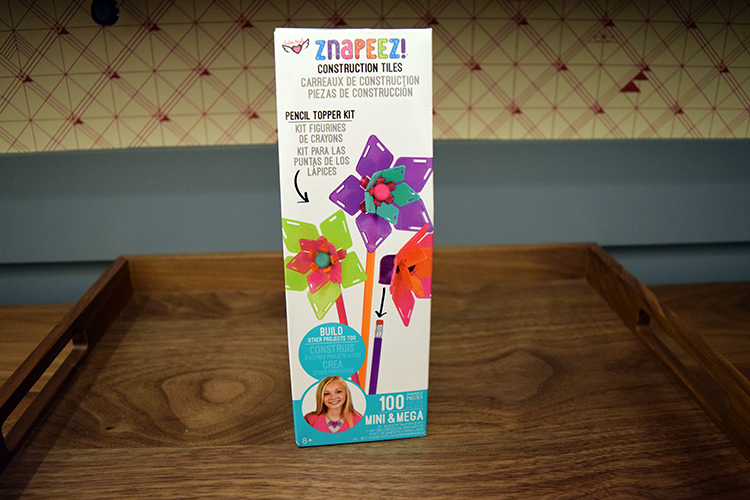 1 ZNAPEEZ! Pencil Topper kit, provided by the fiercely fabulous elves at Fashion Angels. (We heart them so hard!)
ZNAPEEZ! are a must-have item this holiday, click here for our full rundown on how much fun they are!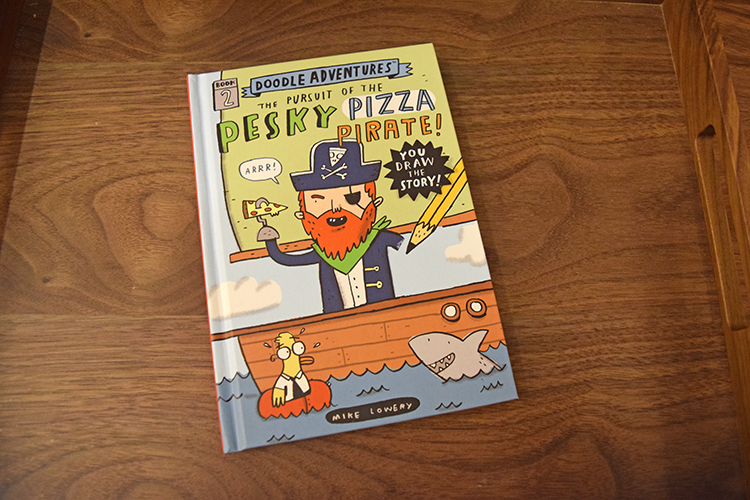 1 copy of "Doodle Adventures: The Pursuit of the Pesky Pizza Pirate" by Mike Lowery, provided by the jolly reindeer at Workman Publishing. (Click here for our review!)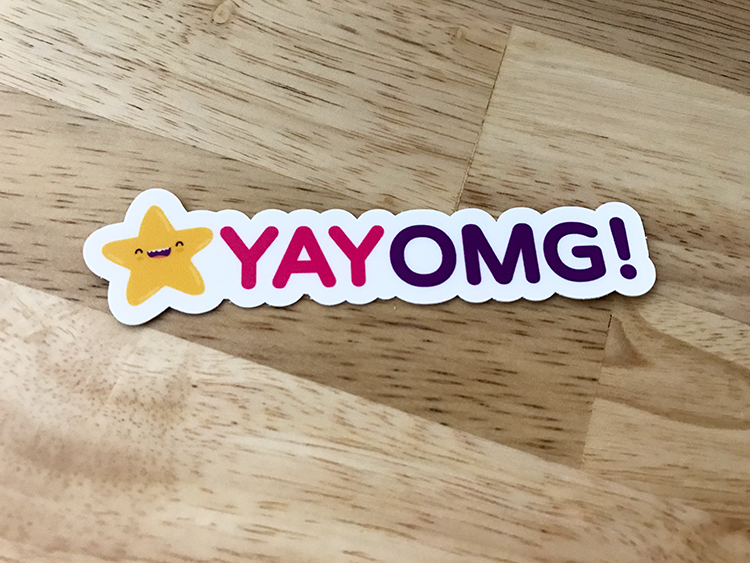 1 YAYOMG sticker. Obviously the best prize in the entire box. You can just throw the rest in the trash. (Don't throw the rest in the trash.)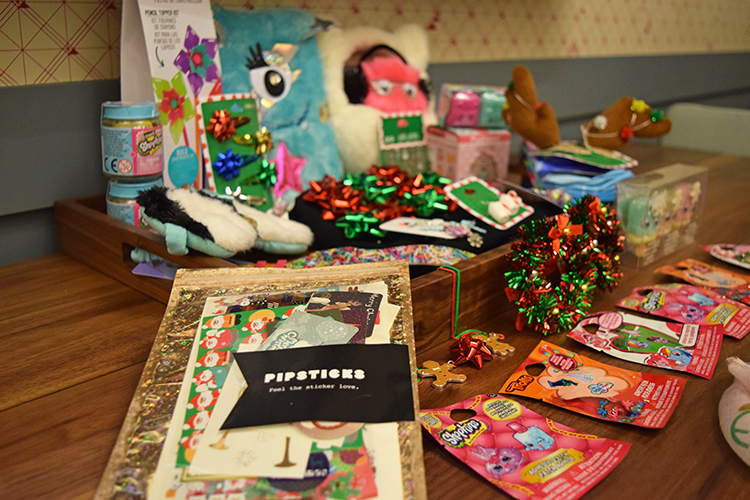 That's 30 items plus the YAYOMG sticker. That's like a seriously crazy amount of stuff we're going to cram in a box and send to your house. What are you even going to do with all this stuff? You're welcome to keep it for yourself, but we definitely hope that you share with your friends, siblings, classmates, or anyone else you think could use a smile.
So how can you win this glorious pile of prizes? It's simple, really.
Rules:
1. You must be over 18 to enter. If you're under 18, ask your parent/guardian for permission. But like, really ask them. We're going to have to contact them if you win, and if you don't, it's going to be really awkward for us. You must also be based in the USA.
2. Fill out the form below, and hit send! Parents: If you want to enter FOR your kids, that's okay too.
3. That's it! Now just wait (im)patiently until December 9th at 12pm EST to find out if you've won! If you are the winner, we'll contact you to arrange delivery of your prize. If you don't win, you won't hear from us at all. (But rest assured that we still love you.) Winner will be selected at random.
THIS GIVEAWAY HAS ENDED AND THE PRIZE HAS BEEN CLAIMED.
Good luck everyone! While you wait to find out if you've won, why not find out which Christmas Character You are Based on Your Zodiac Sign or How Well You Know Buddy the Elf?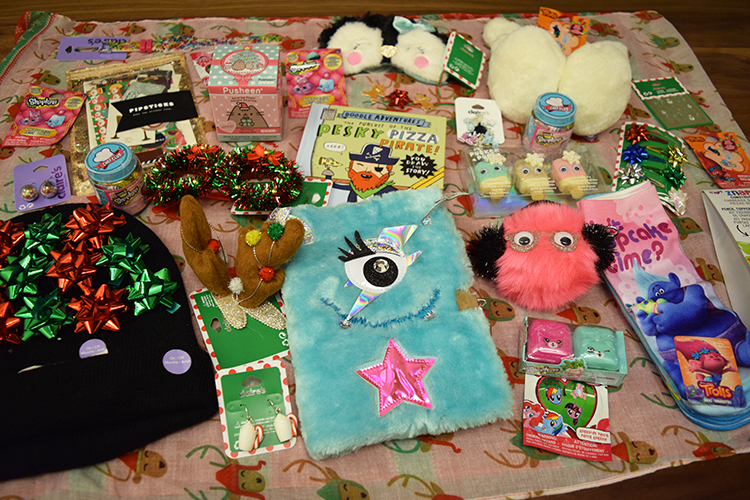 Other Important Info/Guidelines:
No purchase necessary. Contest begins December 2, 2016 at 12pm EST and will close on December 9th, 2016 at 12pm EST – no entries will be considered after 11:59am EST on 12/9/16. Entrants must be 18 years of age or older in order to participate, entrants under 18 must be able to provide a contact for their parents in the event that they win. Entrants must live in the USA or Canada in order to win. YAYOMG will never contact you or use your email address for any reason. If you are the winner of the contest, we may need to reach out to you, but only once to arrange delivery. All email addresses will be deleted once the prize is mailed out. If you win, we will contact you to arrange delivery of your prize, if you are under 18, we'll ask to speak to one of your parents. If we do not receive a response within 5 days, we will choose another winner. There will be ONE (1) winner, selected at random. The prize will be mailed within 5 days of winning. This contest is sponsored by YAYOMG and is not associated with Claire's, Fashion Angels, Workman Publishing, Pipsticks, MOOSE Toys, DreamWorks, Hasbro, Disney, GUND, or any other company. All prizes were purchased by YAYOMG except for the ZNAPEEZ, Pipsticks Sticker Pack, and Doodle Adventures book, which were provided for free for the purpose of this contest by Fashion Angels, Pipsticks, and Workman Publishing. Contest subject to cancellation without selecting a winner at any time. YAYOMG is not responsible for lost, stolen, or broken prizes.
Prize Box Includes: (2) Shopkins Adhesive Blind Bag Patches, (2) Trolls Adhesive Blind Bag Patches, (2) My Little Pony Blind Bag Patches, (1) Black Light Up Christmas Bows Beanie, (1) Zowie Plush Lock Diary, (1) 6 Pack Holiday Foil Bow Snap Clips, (1) 2 Pack Christmas Reindeer Antler Hair Clips, (1) Christmas Cup o' Hot Coco Drop Earrings, (1) Reindeer Print Infinity Scarf, (1) 5 Pack Trolls Ankle Socks, (1) Sprinkle LED Watch, (1) Pair Rainbow Confetti Shaker Drop Earrings, (1) Pack Holiday Nail Stickers, (1) Gingerbread Man Necklace, (1) Pair Holiday Wreath Glasses, (1) 3-Pack Winter Pucker Pops Lip Gloss, (1) Pink Pom Pom Headphone Critter Keychain, (1) Penguin Sleep Mask, (1) Pair White Fluffy Earmuffs, (1) 6 Piece Winter Drop Earring Set, (1) GUND Holiday Pusheen Blind Box – Series 2 Ornament, (2) Season 6 Chef Club Shopkins 2-Pack Jar, (1) Shopkins Season 5 Blind Backpack, (1) Copy "Doodle Adventures" book, (1) ZNAPEEZ! Pencil Topper Kit, (1) Pipsticks Christmas Sticker Stash Set
Total Retail Value of Prize: 30 items, $254.17