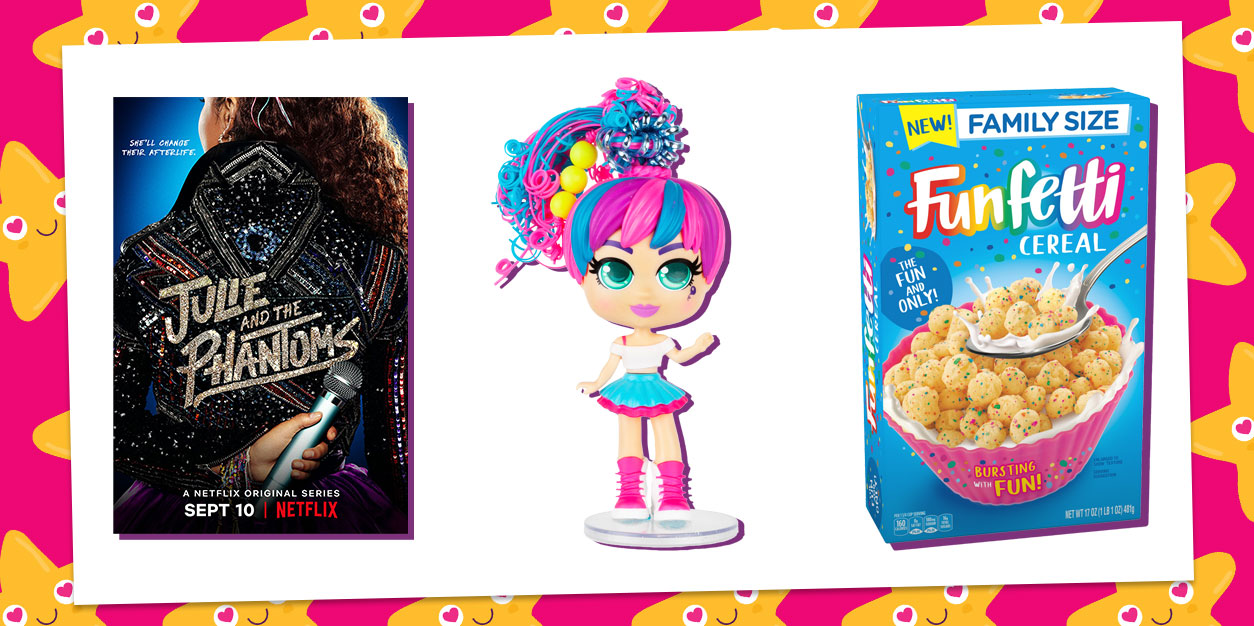 HEART EYES: Secret Societies, LEGO Mario, and Mythical Waffles
HEART EYES is a monthly series on YAYOMG! where we keep you in the know about all the best new stuff that will have you twinning with your favorite emoji.?
*NOTE: Our HEART EYES roundup is hand-curated by the YAYOMG! Team. Some of our picks are items that we have received for free for reviews. Our recommendations are based on items we loved and think our readers will love. We do not use affiliate links.
Get excited! The newest edition of HEART EYES is here to make you swoon over the newest and coolest must-haves this month!
As you head back to school and trade those warm, relaxing days for homework and after school activities, you'll definitely want to maximize the free time you do have for fun. Our picks this month will help you do just that! Our favs this month include Cheetos Mac 'N Cheese as a go-to after school snack, Julie and the Phantoms as a can't miss binge-watch, and the Insta Studio Hands-Free Video Station to help you make your dreams of social stardom a reality!
From secret DIY accessories to science-y paper flower experiments, here are the 17 things we think will give you HEART EYES this month!
HEART EYES – September 2020: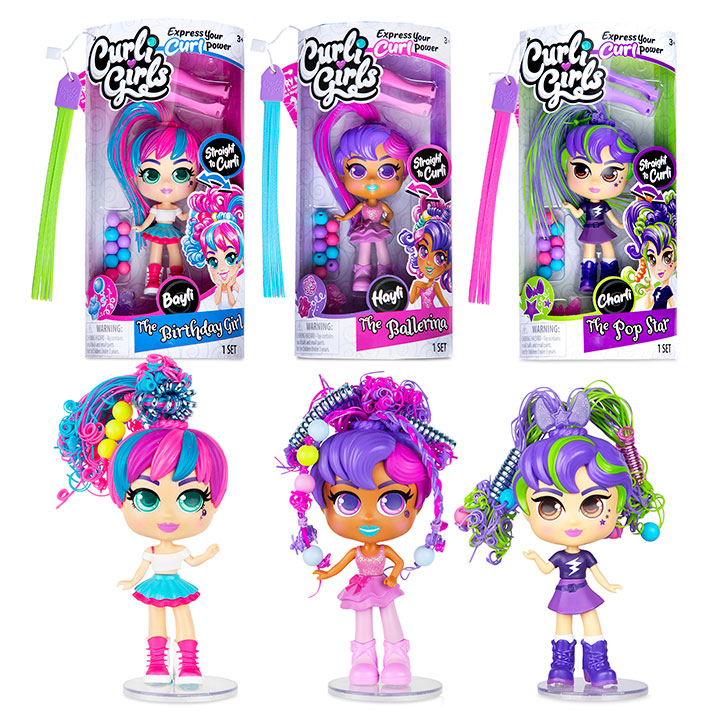 It's time to express your CURL power!
Step into the role of stylist with Curli Girls, a brand new line of totally glam collectible dolls! Pull their long MagiCurl hair and watch it curl before your eyes. The longer the pull, the tighter the curl you'll get, so you can play around with lots of curly cute styles. Amplify their look with the included clips, beads, and bands to add pops of color and metallic shimmer to their style. Ready to start again? Dip their hair in warm water and it'll straighten, meaning you can style them again and again!
Their personalities are as unique as their hair! Bayli, the Birthday Girl, is the life of the party, Hayli the Ballerina is poised and posh, and Charli, the Pop Star, is a rebel with a heart of gold.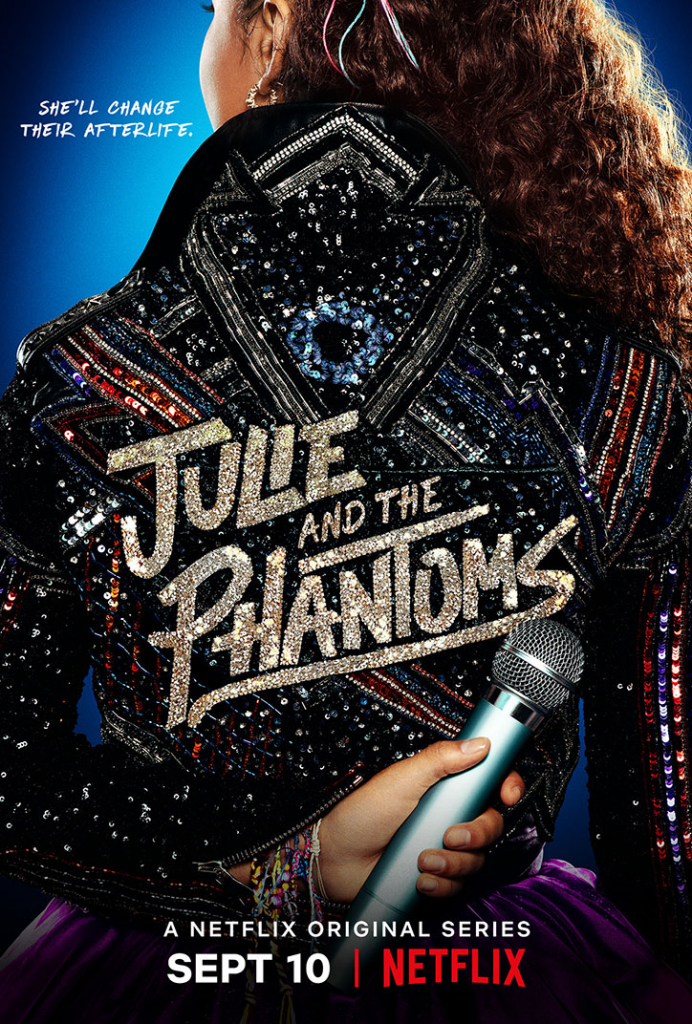 Julie and the Phantoms on Netflix:
Get ready to rock with Julie and the Phantoms, hitting Netflix on September 10th!
We got an early sneak peek at this series, so trust us when we say – you're not ready! The story focuses on Julie, a teen girl who recently lost her mother, coming to terms with her grief and discovering her place in the world, all while befriending a band – of ghosts! That's right, the Phantoms are stuck in the afterlife! As they help Julie rediscover her voice, she'll be there by their side, protecting their ghastly secret and trying to help them move on. It's silly, it's sweet, and it's completely worthy of a weekend binge!
Every scene is an unforgettable showstopper. From the catchy original music to the iconic dance numbers, Julie and the Phantoms are about to become your new favorite band.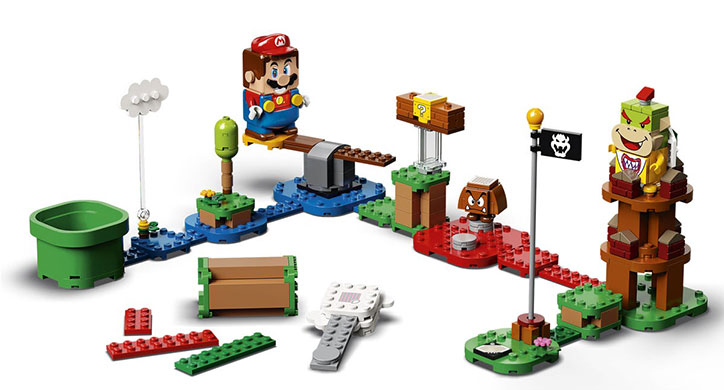 Adventures with Mario Starter Course from LEGO:
It's a me! LEGO Mario!
Level up your LEGO collection with the new Super Mario sets. Kick things off with the Adventures with Mario Starter Course and then build out the Mushroom Kingdom with add-on expansions, power-up packs, and character packs that allow Mario to interact with his world in new ways. These builds are based on familiar scenes from Mario's video game adventures, allowing you to break bricks, stomp Goombas, and even take on Bowsers's castle.
LEGO Mario is the key to all the fun – he isn't your ordinary minifig. He is sized more like a vinyl figure and features LED screens in his eyes, mouth, and belly that let him interact with the world around him. He'll make familiar sounds and expressive faces as he snags powerups, collect coins, and more. There's even a free LEGO Super Mario app where you can keep track of your builds, compete in weekly challenges, and more!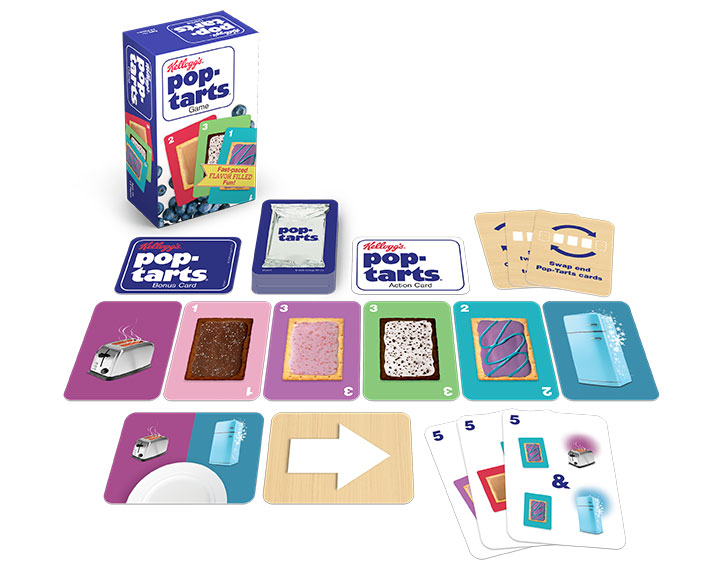 Kellogg's Pop-Tarts Game from Funko Games:
Bring breakfast vibes to family game night and play with your food with this super fun Pop-Tarts Card Game!
In this fast-paced card game, players will race to gobble up as many Pop-Tarts as possible from the lineup between the freezer and the toaster. During your turn, you'll be able to create combos, play action cards, and reverse the direction to try to earn the most points you can as you eat your way through your favorite flavors. The player who eats the most points wins, so be sure to strategize for maximum points!
For the ultimate experience, we recommend snacking on your favorite IRL Pop-Tarts flavor while you play!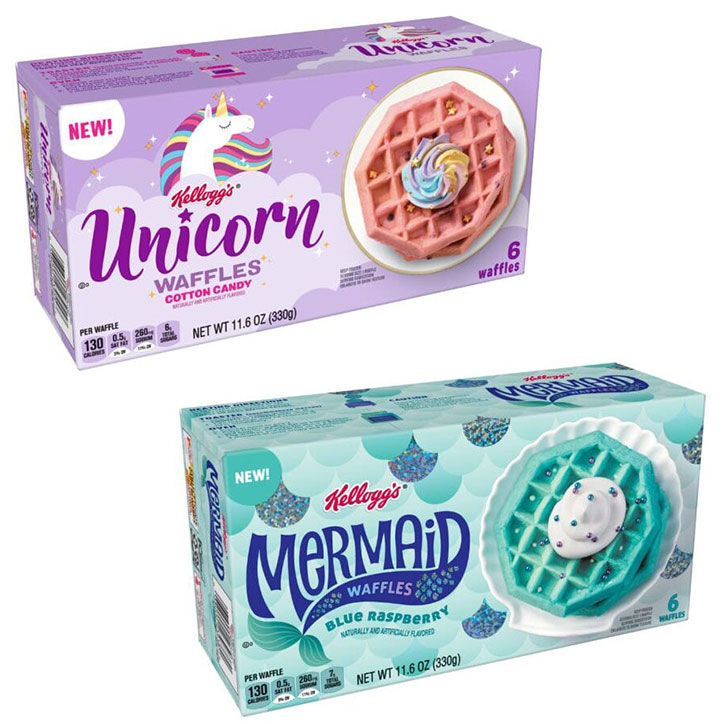 Unicorn and Mermaid Waffles from Kellogg's:
Make breakfast sparkle with these mythical new waffles from Kellogg's!
Inspired by mermaids and unicorns, these frozen waffles are as colorful as they are delicious! The Unicorn Waffles are pastel pink and are cotton candy flavored, while the Mermaid variety is a vibrant shade of teal and taste like blue raspberry.
Add syrup for a more standard breakfast or dazzle them up with whipped cream and sprinkles for an Insta-worthy treat. Either way, we think they're an incredibly magical way to kick off a day of virtual school or weekend relaxation!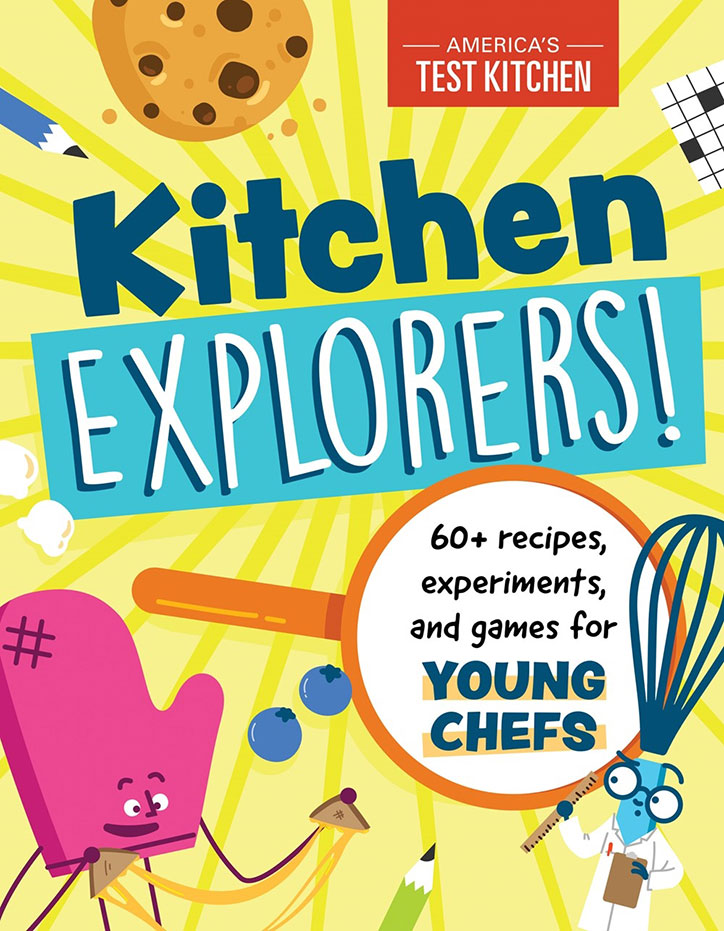 Kitchen Explorers!: 60+ Recipes, Experiments, and Games for Young Chefs:
What do you get when you mix awesome experiments, tasty recipes, and super fun games? All the ingredients of Kitchen Explorers, the new interactive cookbook from America's Test Kitchen Kids!
Every page is filled with recipes, ideas, and experiments to inspire you to get hands-on in the kitchen. Level up your kitchen skills while discovering the science behind what makes fizzy drinks fizzy or why cheese melts. Feeling hungry? Whip up a batch of guac or a cozy mug cake! Waiting around for the oven timer to ding? Head to the coloring pages, puzzles, quizzes, and trivia to have some fun while you pass the time.
This is for sure the most fun cookbook we've ever seen!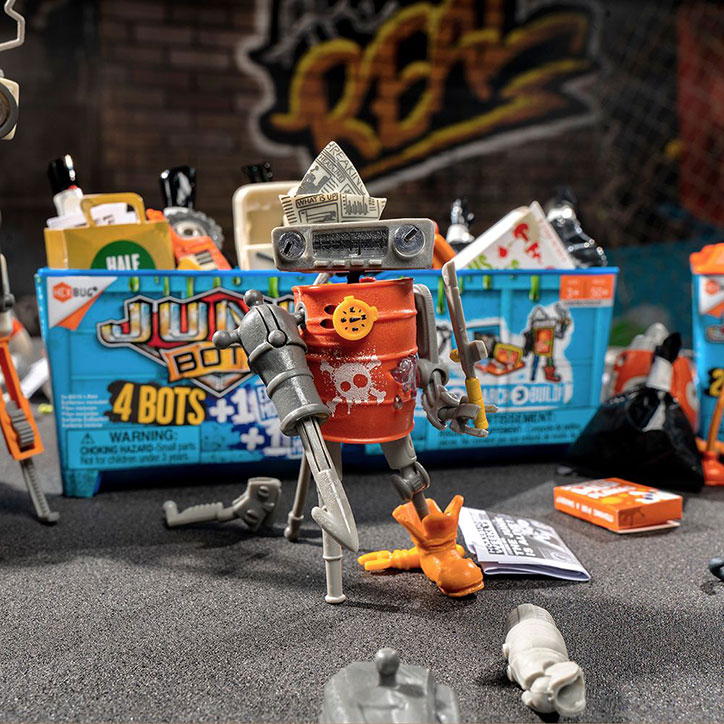 Junk Bots from HEXBUG:
We're always on the hunt for unique new collectibles to add to our collections, and Junk Bots are about as unique as it gets!
Junk Bots are exactly what they sound like – robots made out of trash, junk, and forgotten things that people have thrown away. Get your dumpster dive on as you unbox, spilling everything out of your plastic dumpster and sift through the junk to find the treasures you need to assemble your Junk Bot.
There are over 36 collectible characters to find, or you can mix and match the pieces to build a one of a kind creation!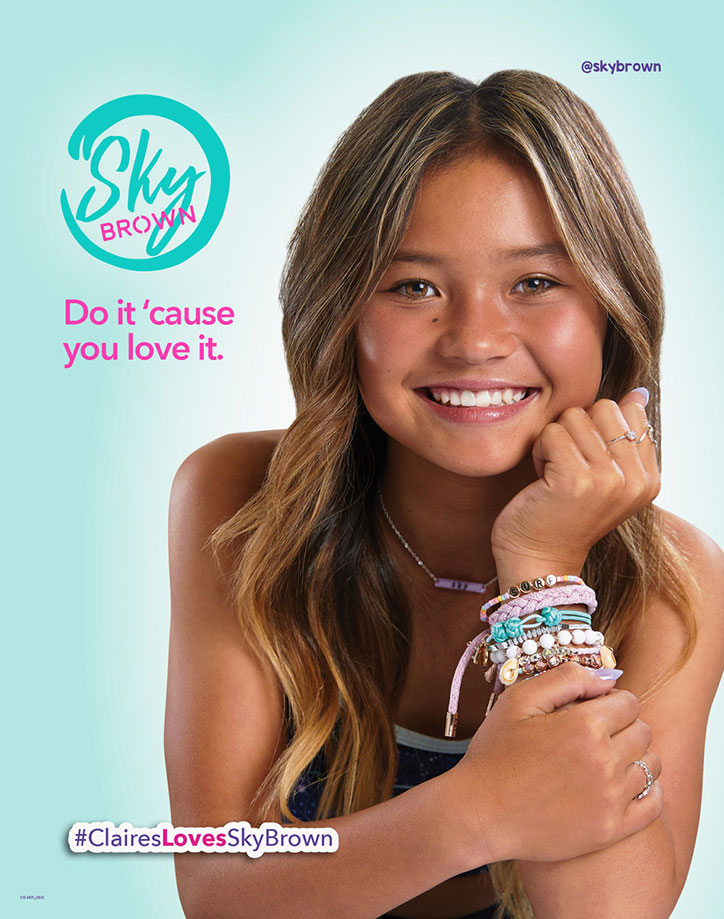 Sky Brown Collection from Claire's:
Sky Brown is about as inspiring as they come – she's a professional skateboarder, surfer, and an Olympic athlete – all at the age of 12! She's a serious role model for girls everywhere, which is why we're swooning over her newest collaboration with Claire's.
Rock skate and surf vibes like Sky with the new Sky Brown x Claire's Collection. You can wear Sky's signature style all year long with these super cute accessories, like summery scrunchies, cowrie shell necklaces, and braided bracelets.
Our personal favs? The checkered choker necklace set, the adorable braided bracelets, and the palm tree layered necklace set!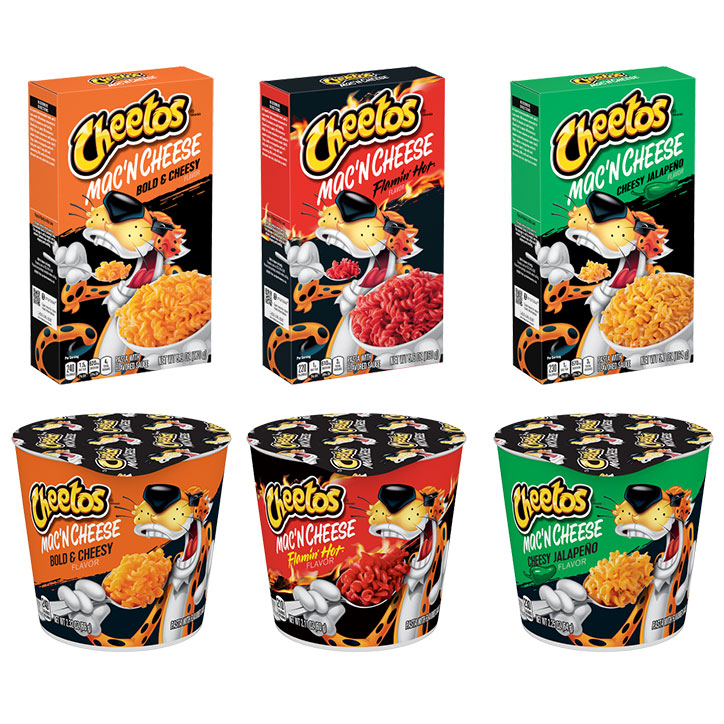 Cheetos Mac 'N Cheese from Frito Lay:
Life is about to get dangerously cheesy with this surprising new Cheetos release!
This line of Cheetos Mac 'N Cheese comes in three flavors – Bold & Cheesy, Flamin' Hot, and Cheesy Jalapeño. Bold & Cheesy delivers a more classic Cheetos taste, while Cheesy Jalapeño packs a punch of spicy flavor. If you're in the mood for something as feisty as Chester Cheetah's attitude, Flamin' Hot brings the heat and will light up your taste buds. Before you sit down to devour a box, take the #CheetosMacHack ideas into consideration and crumble some actual Cheetos on top. Trust us – you won't regret it!
You can get each flavor in both snack-sized instant mac cups or full-sized boxes, so you can get your cheese on anytime!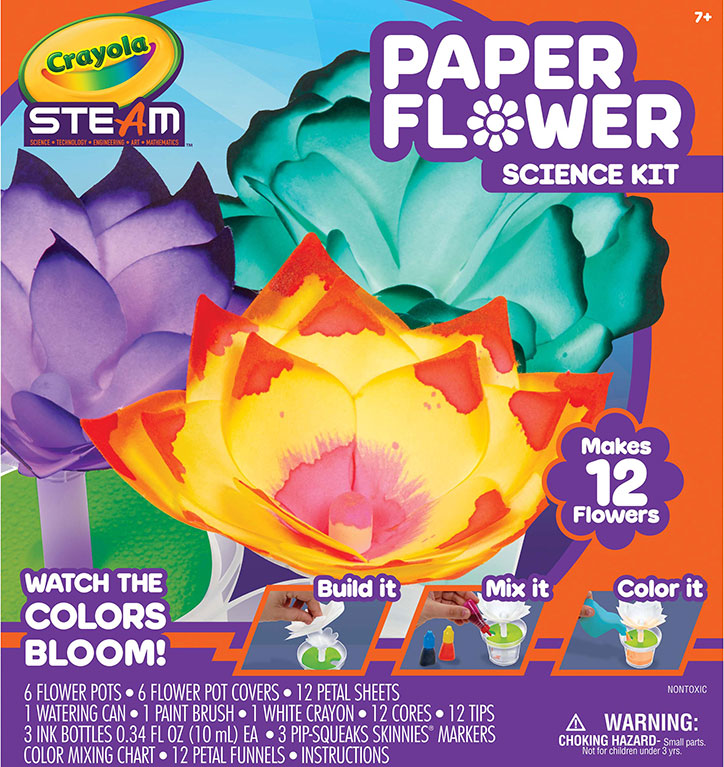 Paper Flower Science Kit from Crayola:
Crayola just dropped a new line of STEAM-focused science kits, but this Paper Flower Science Kit is for sure a standout fav!
The concept behind this kit may seem pretty familiar if you've ever sat through a lesson on capillary action and the anatomy of flowers during Science class. This kit takes that concept to the next level by making it easy to do at home. Each set comes with everything you need to create 12 paper flowers, including customizable flower pots and colored drops. Build your paper flowers and mix and match the colors to watch the colors bloom right before your eyes!
The new STEAM lineup also includes a GROSS Science Kit, LIQUID Science Kit, and SPACE Science Kit, so there are lots of ways to get your learn on through super fun experiments!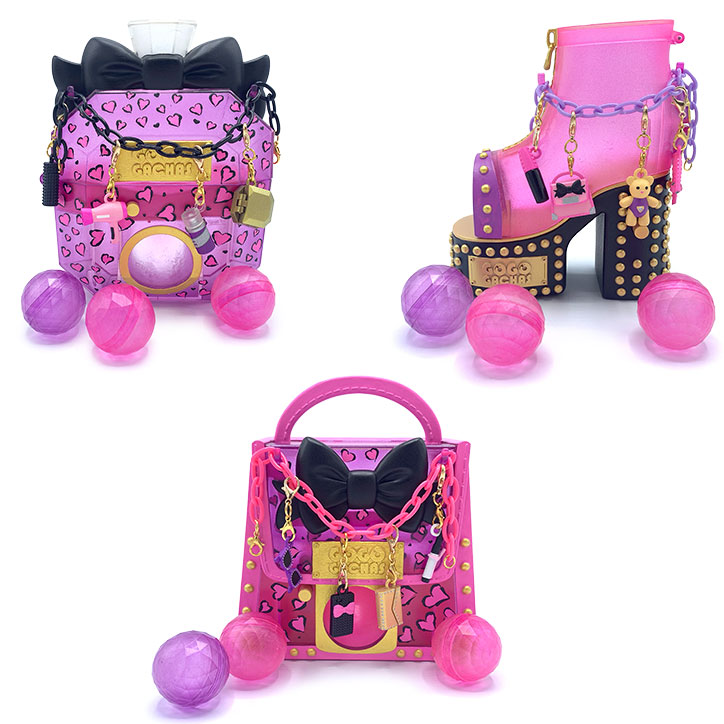 Fashion meets Gacha with this stylish new line of collectible charms!
Each GoGoGachas is actually a working vending machine disguised as a perfume, a platform boot, and a purse! Press the button to dispense the four pink and purple capsules hidden inside. Open them up, and you'll find four scented charms, each inspired by a fashion or beauty accessory.
You can hang your charms from the included charm bracelet to show off your fierce style and fabulous collection! There are 24 charms to collect in total, and you'll definitely want to collect them all so you can mix and match to truly express yourself!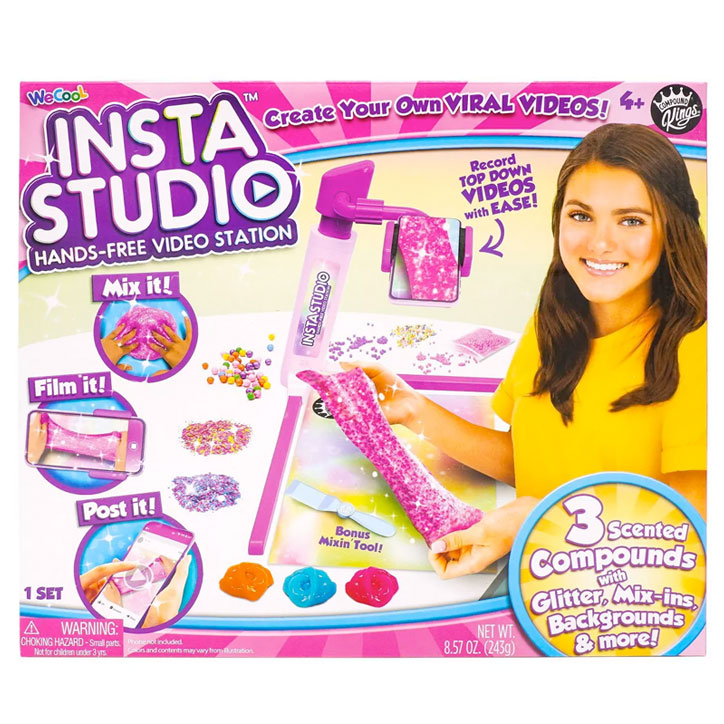 Insta Studio Hands-Free Video Station from Compound Kings:
Have you ever wished you could become a slime star? The Insta Studio is all you need to make amazing quality viral slime videos that are Insta, TikTok, and YouTube ready!
Pop your phone into the adjustable Insta Studio base and get ready to get your slime on. The hands-free video station allows you to take top-down videos, so all you have to worry about is making the perfect compound mixture. Choose from a variety of trendy backgrounds, scented compounds, and lots of fun mix-ins and then get stretching, swirling, and crunching in style!
The top-down video station is great for filming toy unboxings, drawing videos, and ASMR, so the only limit is your imagination!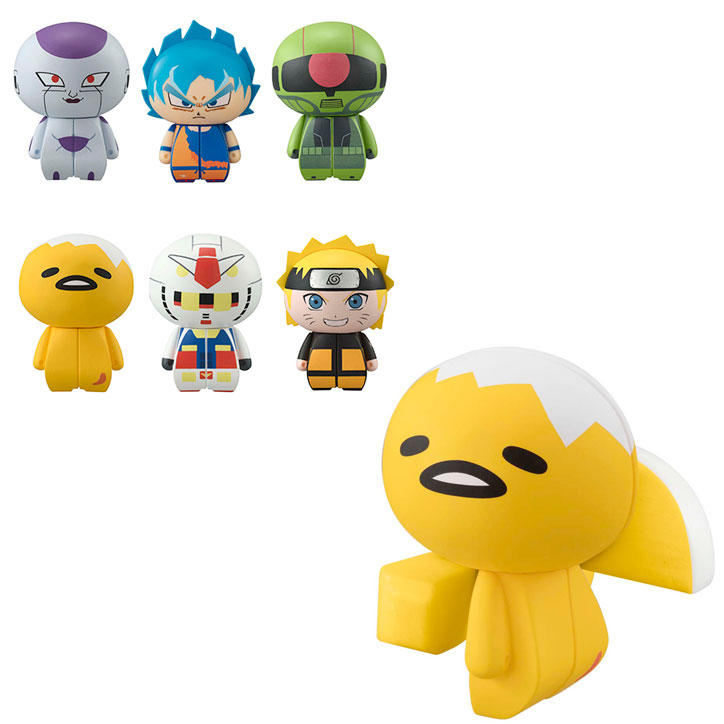 Charaction Cubes have arrived, and they're the ultimate must-have for puzzle enthusiasts and pop culture collectors!
Combining everything you love about designer collectible figures and Rubiks Cubes, these figures look awesome displayed on a shelf, but give it a twist and it becomes a Rubiks inspired puzzle! We love leaving ours on our desk as a way to de-stress and relax while writing posts like these, which is why we think they're excellent homework buddies. Having trouble powering through your history homework? Grab your Charaction Cube for a quick distraction to unwind!
The first wave is heavily anime focused, featuring characters from Naruto, Dragon Ball, Gundam, and our personal fav – Gudetama! We can't wait to see which characters future waves bring as we can collect them all!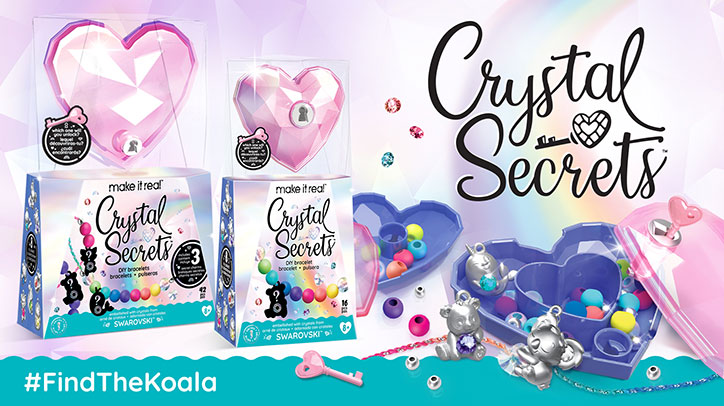 Collectibles meets DIY? We're totally swooning over Crystal Secrets collectible bracelets!
See that dazzling crystal heart? You'll have to find the key to unlock it! Once you do, you'll find shimmering beads, a colorful cord, and a collectible mystery charm to make your very own bracelet. Did we mention that each of the adorable animal charms is holding a real Swarovski crystal? There are 8 animals to discover, including the rare koala!
You'll look super glam sporting your one of a kind creation as you walk the halls or get your learn on via Zoom, making them amazing back to school accessories.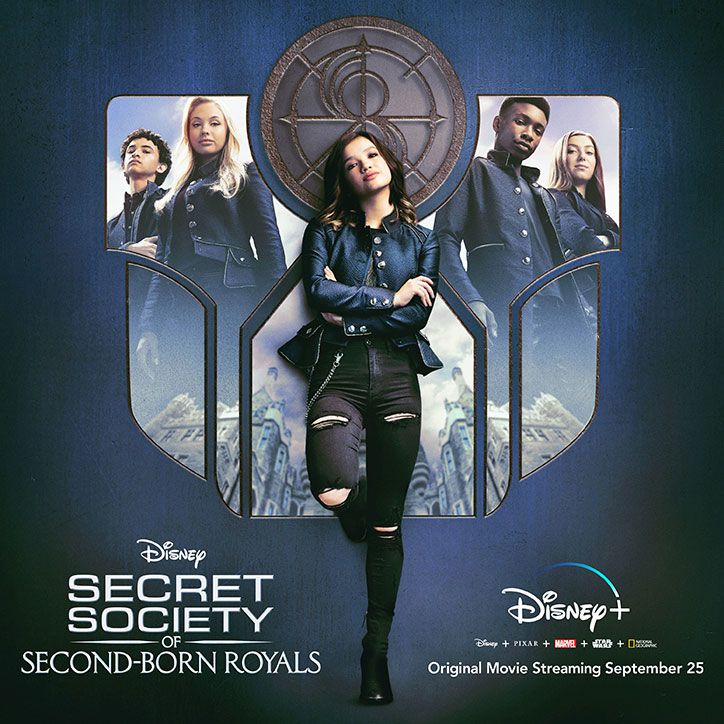 Secret Society of Second Born Royals on Disney+:
The wait is finally almost over! Secret Society of Second Born Royals finally hits Disney+ later this month, and we couldn't be more excited to explore the kingdom of Illyria.
What's it about? We've got the scoop – Sam is a rebellious princess who is second in line to the throne. She isn't your ordinary princess, she's super independent, set on paving her own way rather than getting caught up in the royal ways that are expected of her. But when Sam and a group of other second-born teens are sent to a top-secret training facility, they soon learn that they're destined for more than just the throne. They have superpowers, and it's up to them to save their kingdom – and the world!
Magic, royalty, and high-stakes adventure? Our butts will be firmly parked on our couch on September 25th!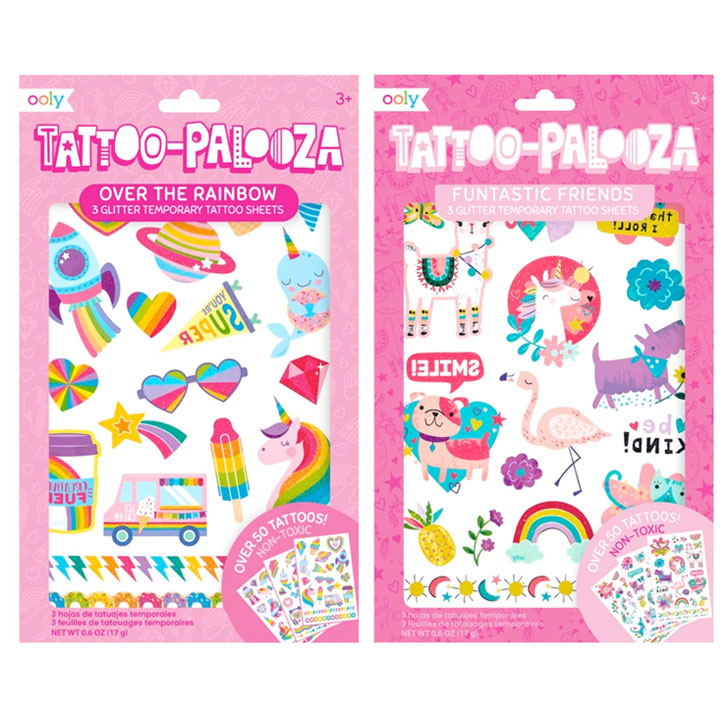 Tattoo-Palooza Temporary Tattoos from Ooly:
If your back to school style could use a little something extra, look no further than these glittery temporary tattoos from Ooly!
There are 8 different collections available, ranging from robots and dinosaurs to llamas and narwhals. (Our personal fav is the hot dog wearing sunglasses, TBH.) Whether you're feeling the pink flamingo vibes or big cactus energy, you can swap out your tattoos as often as you change your mood.
Express your personality by wearing all your favs at once or keep it simple by picking the best match for your outfit. Either way, you'll totally stand out and feel super confident rocking this adorable faux-ink!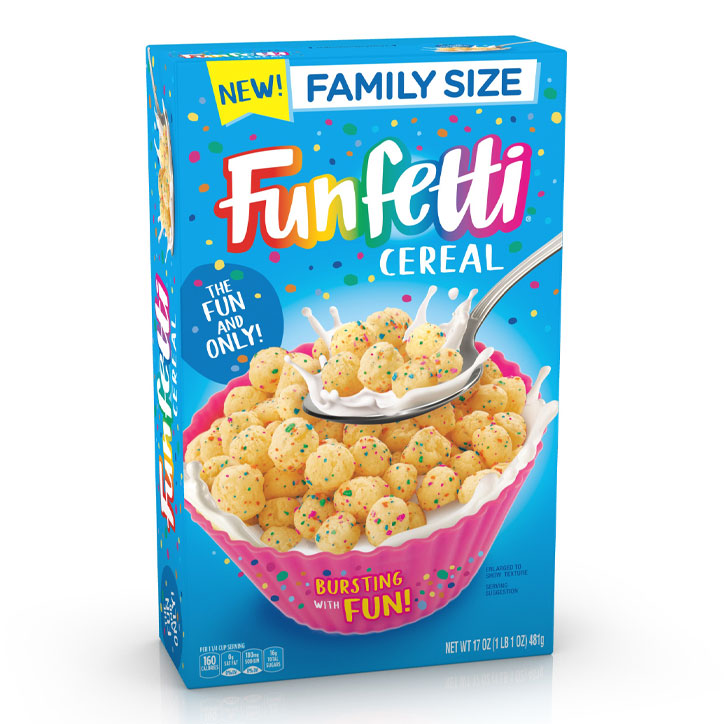 Funfetti Cereal from Pillsbury:
We have exactly four words for you, loyal YAYOMG! readers – FUNFETTI INSPIRED BREAKFAST CEREAL!
Your mom and dad might not be too excited about letting you dive face-first into an enormous slice of cake for breakfast, but Funfetti cereal is here to save the day! This cake inspired morning treat is made up of crunchy cereal bits, bursting with vanilla flavor, and sprinkled with colorful flecks of happiness.
Try to name a better breakfast, we'll wait!
Want even more stuff to swoon over? Check out our previous HEART EYES lists to hunt for even more amazing finds!