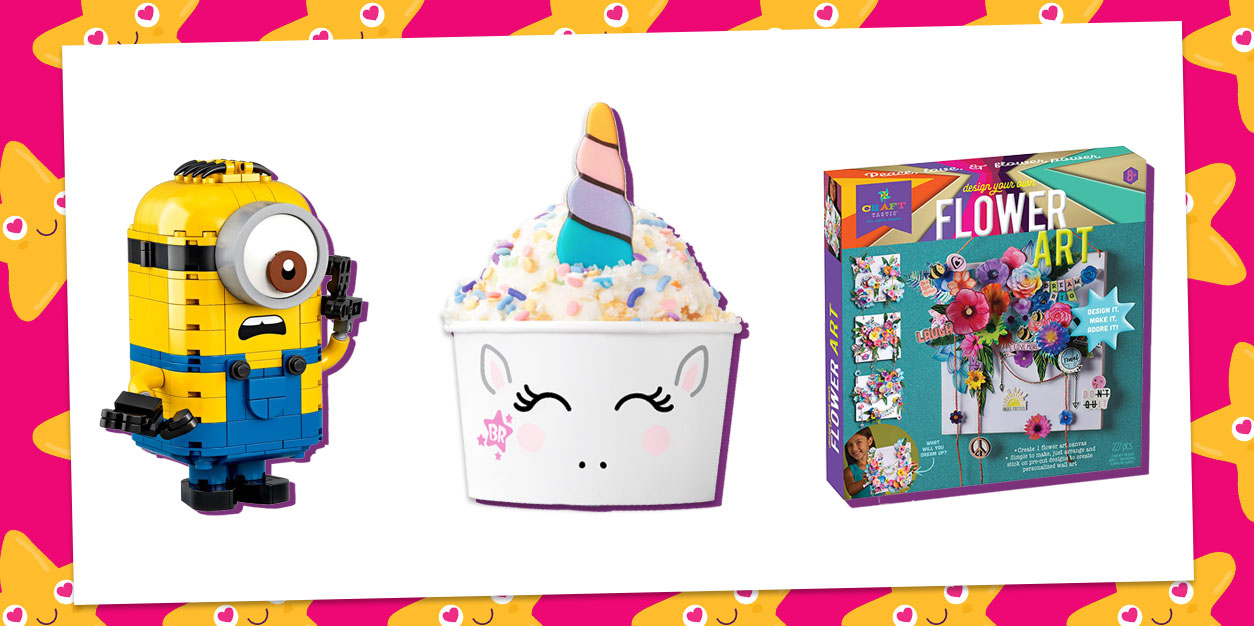 HEART EYES: Paper Mario, Flower Collages, and Pusheen Sweets
HEART EYES is a monthly series on YAYOMG! where we keep you in the know about all the best new stuff that will have you twinning with your favorite emoji.?
*NOTE: Our HEART EYES roundup is hand-curated by the YAYOMG! Team. Some of our picks are items that we have received for free for reviews. Our recommendations are based on items we loved and think our readers will love. We do not use affiliate links.

Our July edition of HEART EYES is here to save you from the mid-summer blues!
While being on break from school is fun, sometimes the days can drag since you don't have a fully booked schedule. That's why we've packed this list to the brim with everything you need to craft, read, snack, and game your way through the remaining days of summer. Some of our favs this month? A vibrant Flower Art kit from Ann Williams, mythical creature themed ice cream from Baskin Robins, and of course, the new Baby-Sitters Club series on Netflix.
From the return of Care Bears to a new Pokémon board game, here are the 15 things we think you'll swoon over this month!
HEART EYES – July 2020: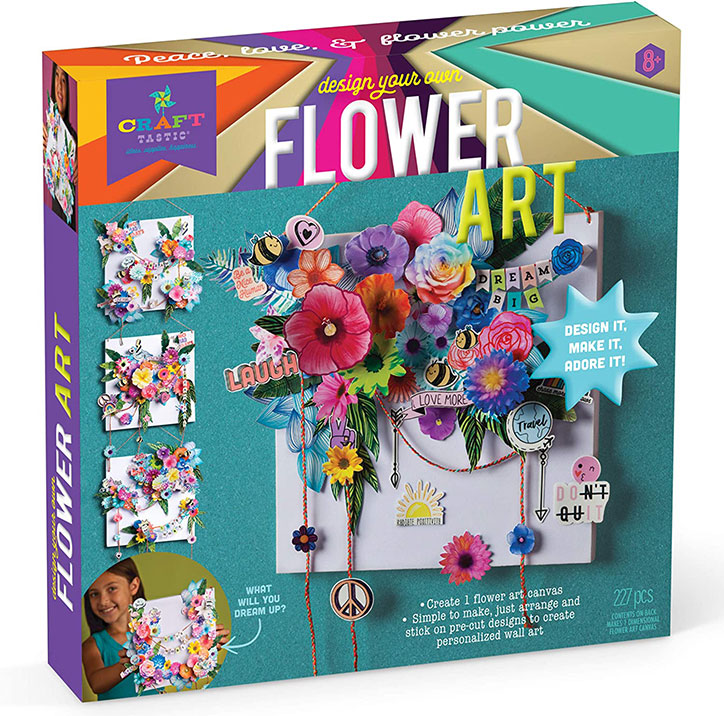 Design Your Own Flower Art from Ann Williams:
Is your room decor feeling a bit stale? This Design Your Own Flower Art Kit is the perfect way to give new life to an ordinary space.
Inspired by the living walls trend, this kit comes with everything you need to make your own colorful flower collage. Not super artsy? That's okay! All the pieces are pre-cut for you, so all you need to do is add the glue drops and stick them on. Use the foam spacers to create 3D elements and the thread to hang mini-banners or try a dangling charm effect.
There is no wrong way to design your flower art, so you can let your creativity bloom right there on the canvas!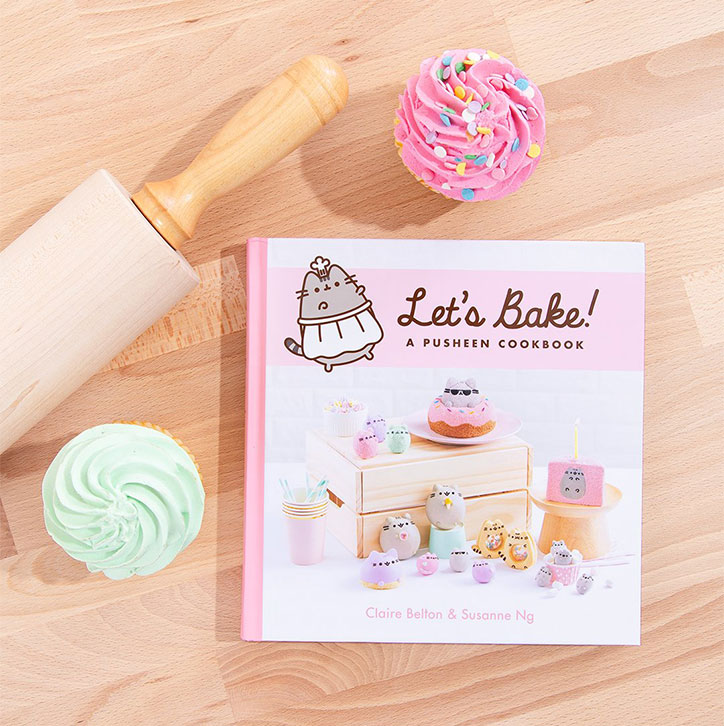 Pusheen is celebrating her 10th anniversary in the most delicious way – with her very first cookbook!
Bake your way through 40 delectable (and super cute!) recipes, all inspired by Pusheen and her friends. There are recipes for every skill level, so even if you're someone who just likes to lick the batter, you'll be able to create some seriously impressive treats.
We can't wait to try the Pusheen Shaker Cookies, Cakesicles, and the Pusheen Pizzas!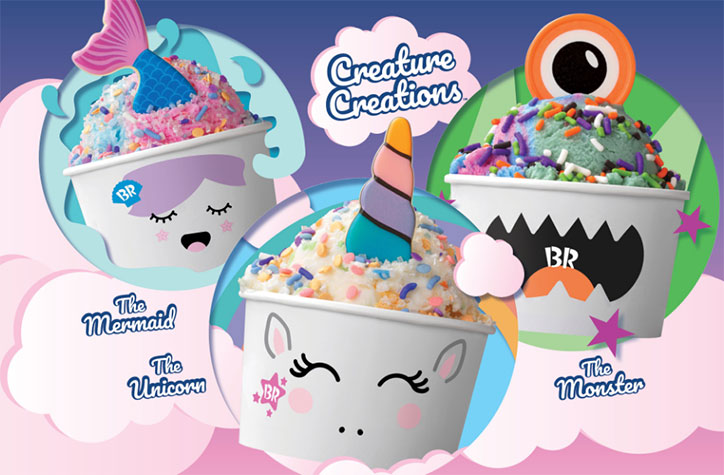 We challenge you to name a cuter ice cream sundae than these Creature Creations from Baskin Robbins!
Explore a delicious fantasy world as you choose your mermaid, unicorn, or monster treat. Then, pick your favorite ice cream flavor, and watch the BR crew bring this amazing dessert to life! With colorful sprinkles and edible horns, fins, and eyeballs, Creature Creations are pretty much the best dessert EVER invented!
Every purchase also comes with a Creature Crown, so you can look every bit as magical as your ice cream creature.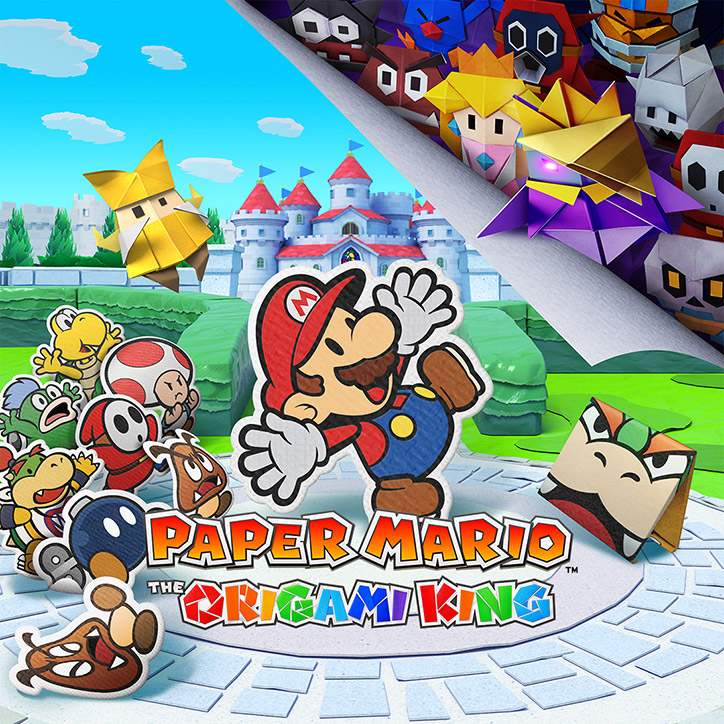 Paper Mario: The Origami King on Nintendo Switch:
Unfold a brand new adventure in Paper Mario: The Origami King on Nintendo Switch!
This is the first Paper Mario game to hit the Switch, and we couldn't be more excited! The Paper Mario games are always filled with charming papercraft worlds, LOL-worthy puns, and tons of exciting gameplay.
This time around, Mario will have to face off against the evil Origami King to save Princess Peach and restore order to the Mushroom Kingdom.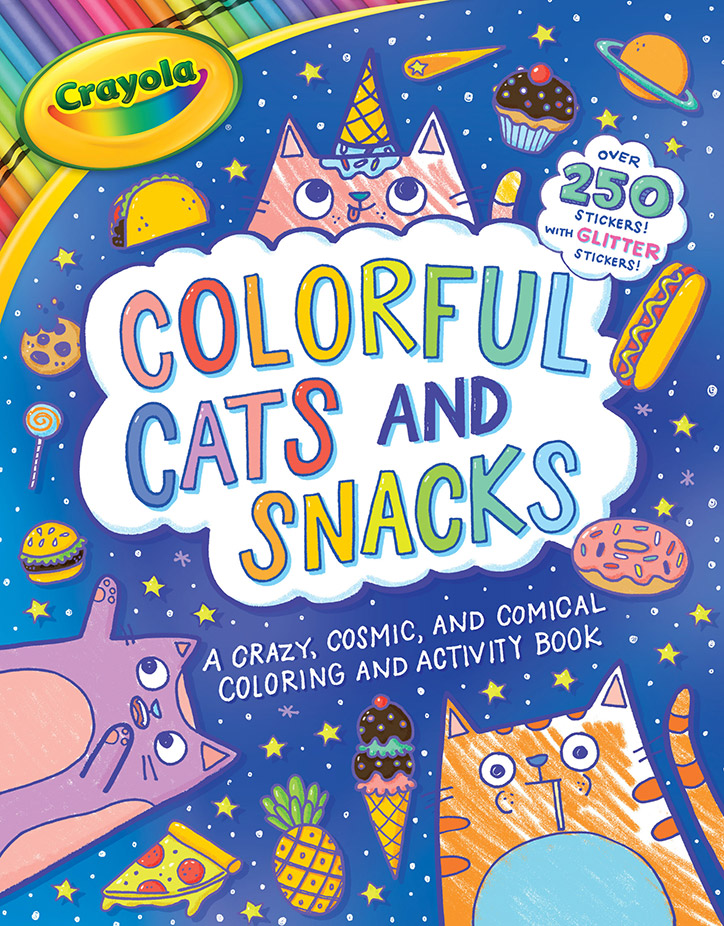 Colorful Cats & Snacks: A Crazy, Cosmic, and Comical Coloring and Activity Book from Crayola
If you thought the perfect coloring book didn't exist, think again! Colorful Cats and Snacks is here to blow your mind!
Through the power of coloring, these crazy cats and snacks come alive! There are 64 pages of cats in LOL-worthy scenarios, 250 stickers (including glitter stickers!), and tons of super fun activities.
Decorate a stack of cat pancakes, find hidden cheeseburgers, and color a cosmic universe filled with infinite cheese. There's literally never been a better coloring book in the entire galaxy!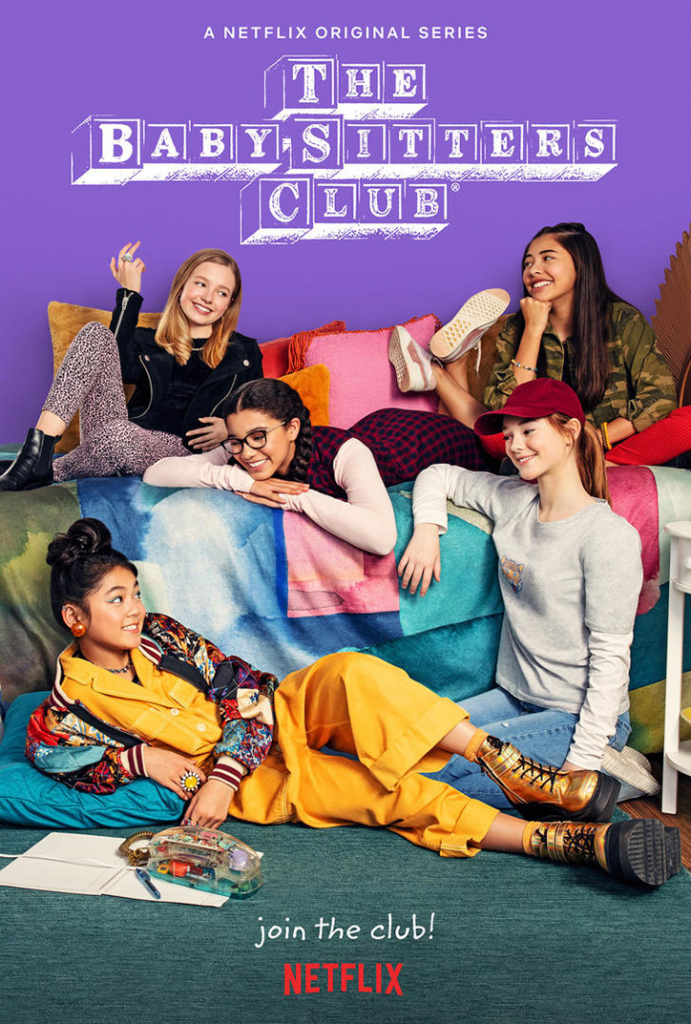 The Baby-Sitters Club on Netflix:
Hello, Baby-Sitters Club!
The BSC is taking the world by storm, and there's no surprise as to why. The characters are iconic, the stories are super relatable, and the new Netflix series seamlessly weaves important issues into this super cute, heartwarming show about friendship and growing up. Kristy, Claudia, Mary-Anne, Dawn, and Stacey are the epitome of girl power, and they'll have you wishing you could join their squad! We couldn't possibly be more obsessed with this amazing revival.
Read our interview with the cast of The Baby-Sitters Club for behind the scenes secrets and everything you need to know about these amazing girls!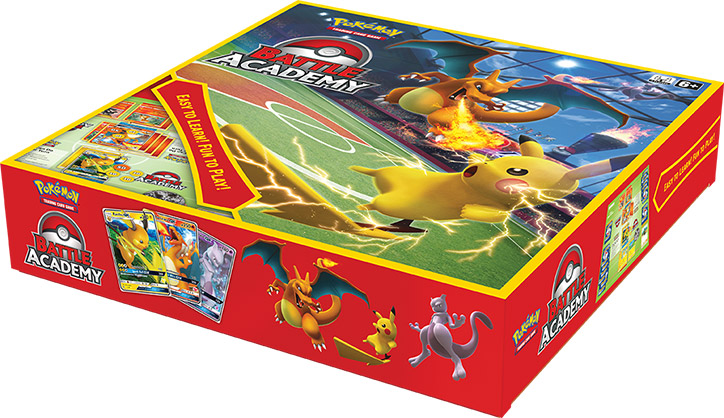 Pokémon Battle Academy from The Pokémon Company:
Calling all Pokémon Trainers! Pokémon Battle Academy has arrived, and it's the perfect pick for family game night.
If you've ever tried to play the Pokémon Trading Card Game, you know it can be a bit intimidating. There are SO many rules to remember! Battle Academy evolves the classic TGC gameplay into a board game that serves as the perfect stepping stone for new players.
The game comes with three pre-made decks, a game board, tutorial guides for beginners and a rulebook for advanced players, and accessories to enhance your game. The board works like a play mat, showing you exactly where to place your cards during battle, with helpful reminders about how to play your turn.
After playing through Battle Academy a few times, you'll be a true Pokémon Master, ready to put your Pokémon cards to use in a TGC battle anytime!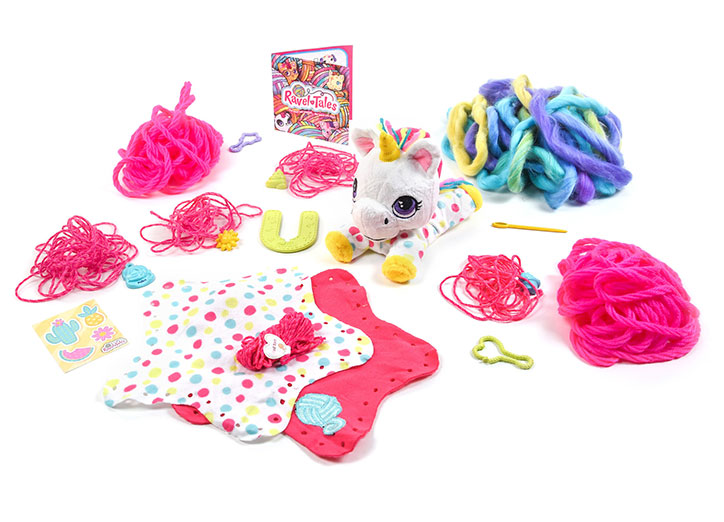 Ravel Tales from Sunny Days Entertainment:
Combine your love of crafting with your passion for cute collectibles and you've got Ravel Tales, a brand new collectible series that's all about DIY!
As you unravel your yarn ball, you'll find fabric swatches, yarn, charms, and a needle that you can use to create accessories for your plush. The more you unwind, the more you'll find!
Once you've found everything, you can use the materials to craft a pet bed for your new plush friend, as well as pom-pom keychains and friendship bracelets to share with your BFF!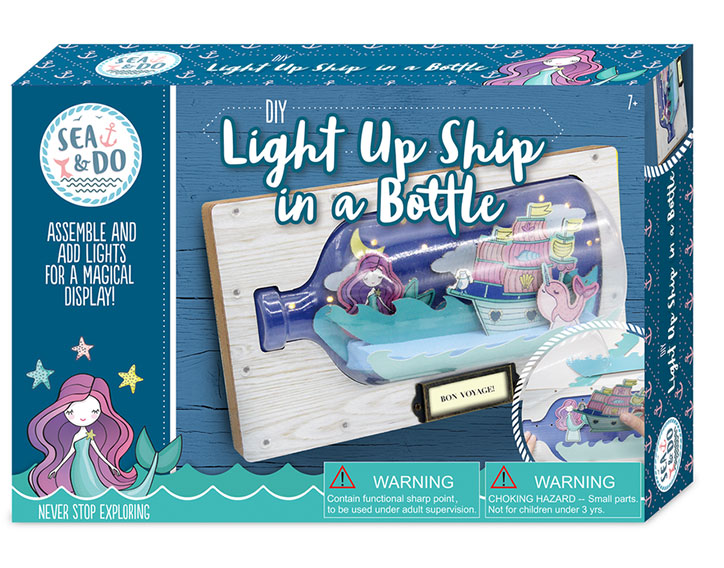 DIY Light Up Ship in a Bottle from Bright Stripes:
Add a little mermaid flair to your room or desk with this adorable craft kit! This DIY comes with everything you need to create a light-up ship in a bottle.
Create a nautical nighttime scene using pre-cut pieces, sticky dots, and double-sided tape. The lights create a starry sky effect, and the soft, pastel colors will bring soothing vibes as you drift off to sleep. This craft is super easy to put together, but the results are seriously impressive! Plus, who wouldn't want a mermaid and a narwhal watching over them to inspire sweet dreams?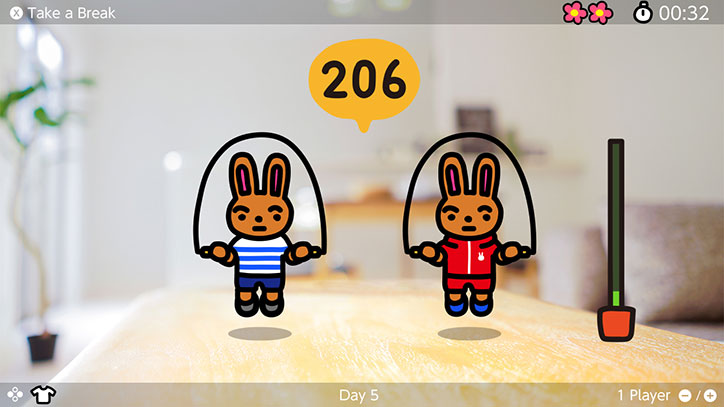 Jump Rope Challenge is a super simple way to stay active at home and have a ton of fun!
Grab your Joycons and get to jumping! In this exercise minigame, you'll hold your Joycon controllers like jump rope handles and hop along with the bunnies on-screen. Watch as the counter rises with each successful jump, and see if you can hit 100 jumps per day. Dress up your bunnies in adorable Nintendo themed costumes, enjoy lots of different backgrounds, and keep track of your daily progress as you skip, jump, and hop your way through each day.
The game is FREE on the Nintendo eShop until September 30th, so be sure to snag your copy soon!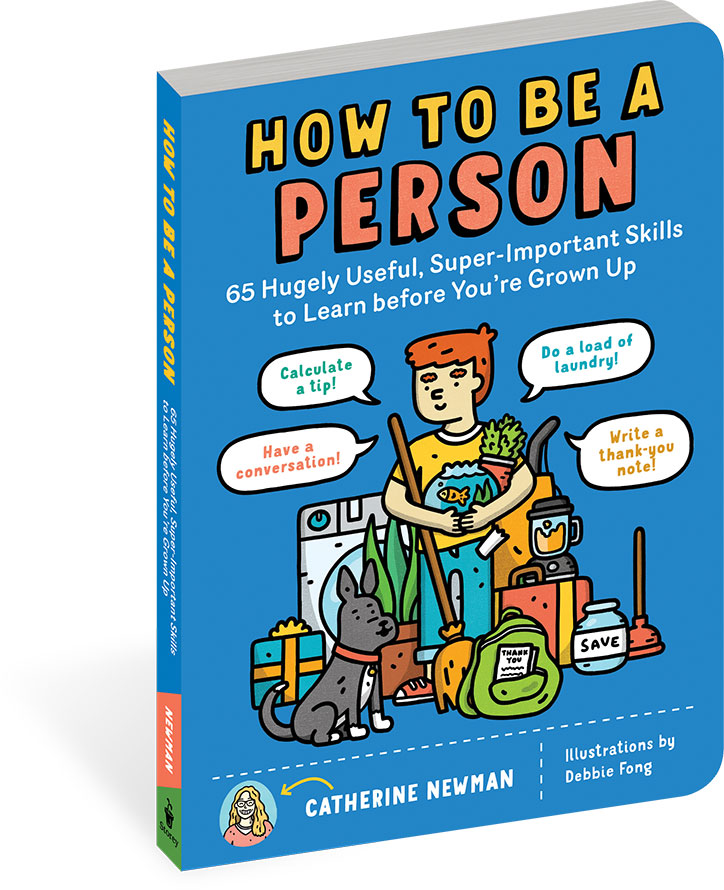 How to Be a Person: 65 Hugely Useful, Super-Important Skills to Learn Before You're Grown Up from Workman Publishing:
Being a person is easy, all you need to do is wake up each day and there you are! As we grow up and experience new things, we're always learning – but it's impossible to learn every useful life skill at school or at home. That's why we love How to Be a Person!
This humorous illustrated guide teaches 65 crucial skills you'll need as you grow up and head into middle school, high school, and beyond. As you make your way through the infinite wisdom found within the pages of this book, you'll learn how to calculate tips, do your own laundry, scramble eggs, and manage your money – all essential things to help you blossom into the independent superstar you're destined to be!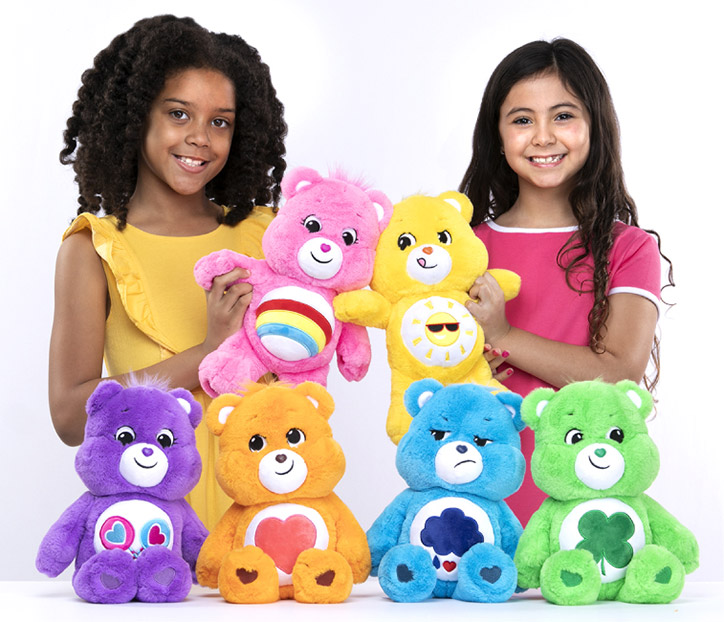 Care Bears Collectible Plush from Basic Fun:
Care Bears are BACK and these huggable BFFs are better than ever! Each new Care Bears plush is super-expressive, just like your favorite emoji. Collect your favorites, like Cheer Bear and Share Bear, or collect them all to represent your many moods!
They're snuggly soft, vibrantly colorful, and will help you get in tune with your emotions through their belly badges and expressive faces.
The most important part of Care Bears is their sweet and caring lifestyle, and we know you'll be inspired to spread smiles and kindness with your new bear bestie by your side!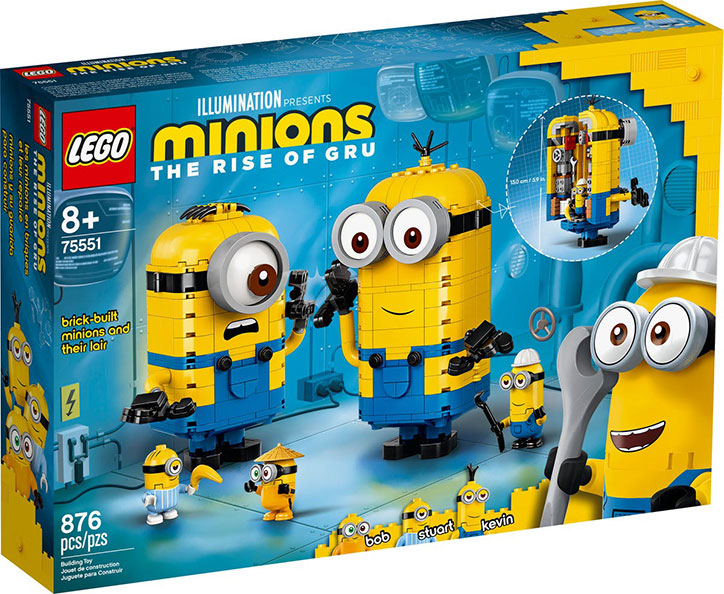 Minions: The Rise of Gru: Brick-Built Minions and Their Lair from LEGO:
BANANA!
Just like the real Minions, these ones are full of surprises! Once you're finished building Kevin and Stuart, turn them around to discover the hidden lair inside, complete with tools, hats, weapons, and super cute Minions minifigs. Create inventions in the lab, take a nap in Stuart's bedroom, or act out your favorite scenes from The Rise of Gru!
Since these completed builds are so big and lifelike, they make for awesome room decor. Treat them like your favorite Funko POP! collectibles and display them with pride! If you're in need of another great build, Kevin can be taken apart and reassembled into Bob.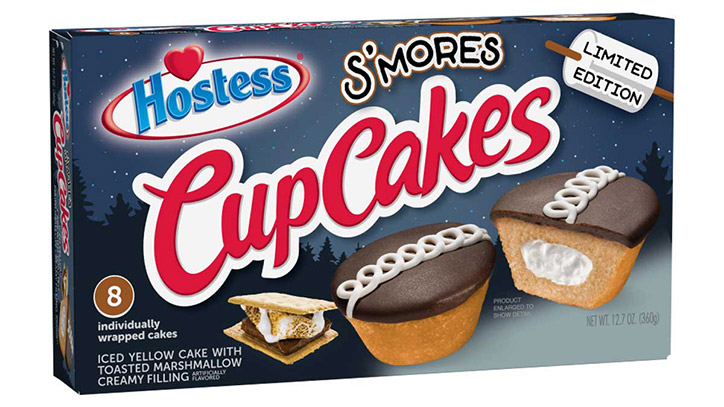 Smores CupCakes from Hostess:
Nothing says summer quite like s'mores. That's why these new S'mores CupCakes from Hostess are at the top of our must-try snack list this season.
These s'mores cupcakes bring a campfire twist to the CupCakes you know and love. These limited-edition snacks are made with graham cracker flavored cake, filled with marshmallow flavored frosting, and topped with chocolate icing. (And of course, the iconic Hostess swirl!)
They're perfect for munching on poolside, on a road trip, or while kicking back in the AC avoiding the summer heat!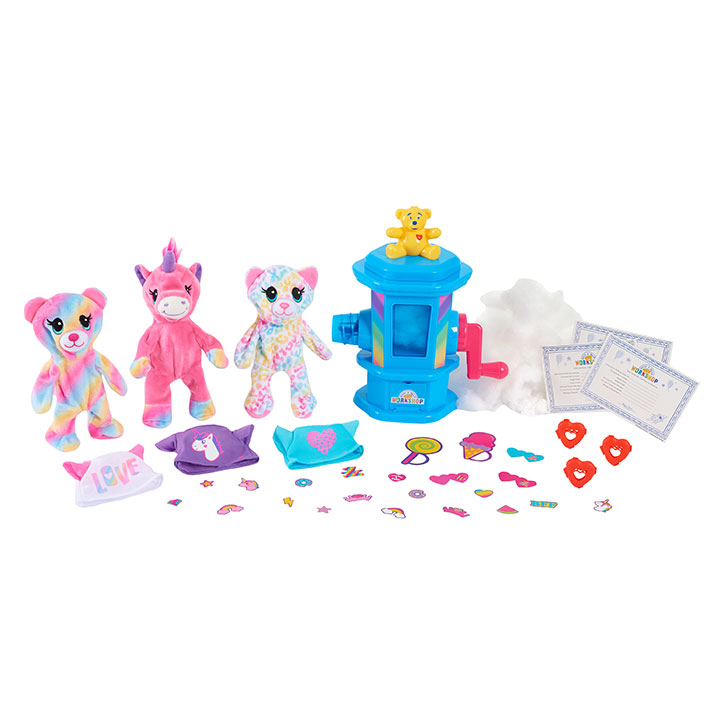 Build-a-Bear Workshop Stuffing Station from Just Play:
If you love going to Build-a-Bear and making your very own snuggly stuffed animals, you're in luck! You can now bring the experience home with you.
This Build-a-Bear Workshop Stuffing Station comes with 3 super cute plush for you to create. Pack the stuffing station with the fluffy stuffing, attach your stuffed animal, and turn the gears to fill them up. Don't forget to make a wish and add their heart!
Once you're done, accessorize with adorable outfits and fill out their adoption certificate to make it official!
In need of more awesome stuff to keep you busy? Check out the previous editions of HEART EYES to scope out all the best stuff!