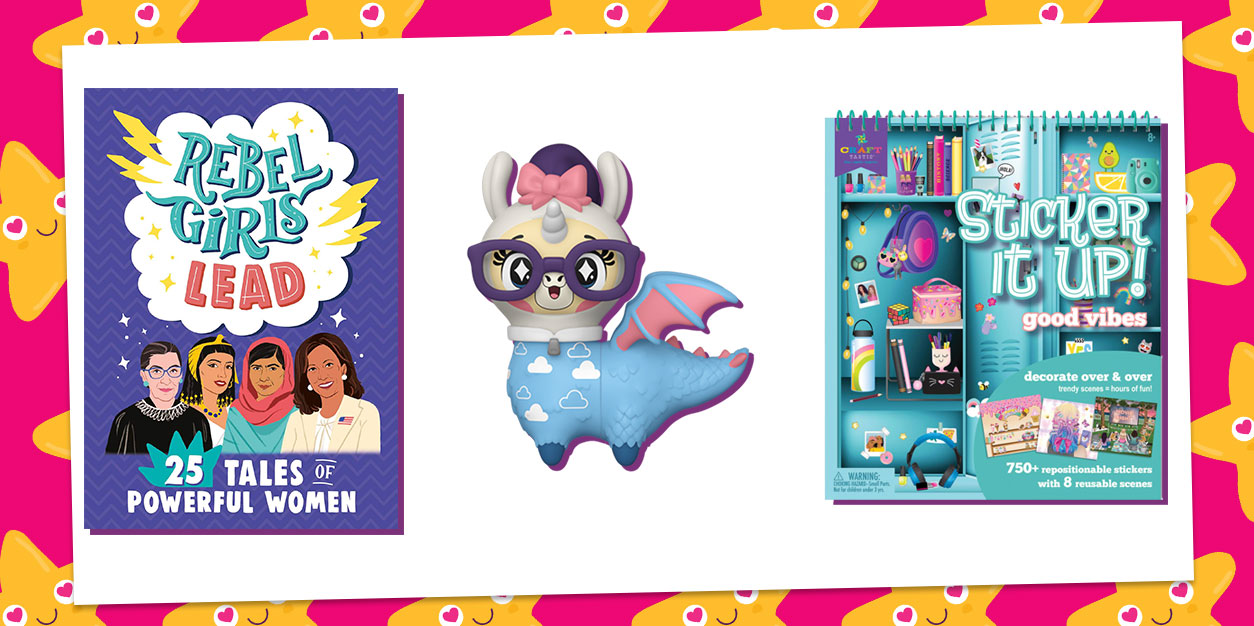 HEART EYES: Expressive Llamas, Flower Science, and Powerful Women
HEART EYES is a monthly series on YAYOMG! where we keep you in the know about all the best new stuff that will have you twinning with your favorite emoji.?
*NOTE: Our HEART EYES roundup is hand-curated by the YAYOMG! Team. Some of our picks are items that we have received for free for review. Our recommendations are based on items we loved and think our readers will love. We do not use affiliate links.
Get ready! A new month means a new edition of HEART EYES, and we're here to dazzle you with all the best new releases!
February has arrived, and we're bundled in our snuggliest boots and fluffiest coats, watching through our windows as the snow falls from the sky. If you're feeling like you're stuck inside a snow globe wishing for warmer days, know that you're not alone. As gloomy as winter can be, February is also a month of love and friendship, so we were sure to fill our list with stuff that we know you and your squad will totally swoon over.
Our favs this month include Finding 'Ohana, an adventure film that'll keep you warm with its sunny Hawaiian setting, some science-inspired reads, like Flash Facts, to fuel your curiosity, and Sticker It Up, a fresh take on a sticker book that's the ultimate self-care indulgence.
From girl-power stories to OREO baking mixes, here are the 14 things we think will give you HEART EYES this month!
HEART EYES – FEBRUARY 2021: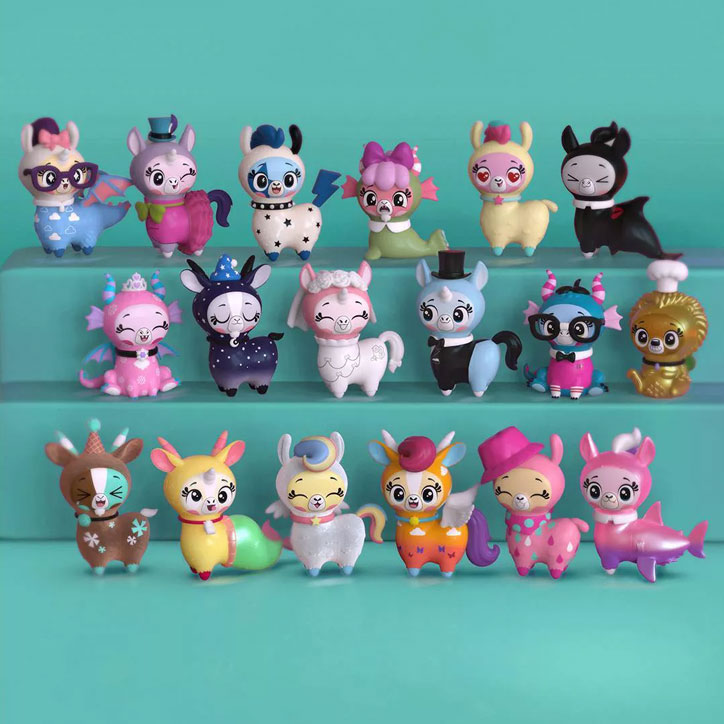 Snapsies from Funko:
If you're anything like us, you're always on the hunt for cute new collectibles, and Snapsies have us totally smitten!
These adorable collectibles from Funko pack a punch of fantastical cuteness, fierce style, and big personalities that are completely customizable! Each Snapsies capsule comes with a surprise creature inside, but their expressive faces and adorable accessories "snap" on and off, allowing you to mix and match to make all new creations that match your mood and your style. They're like emoji come to life!
We love the way they combine designer vinyl vibes with mythical creatures and vibrant colors for a seriously wow-worthy toy you'll want to display on your shelf. Snapsies have quickly become one of our all-time fav collectible lines, and we can't wait to see what's next!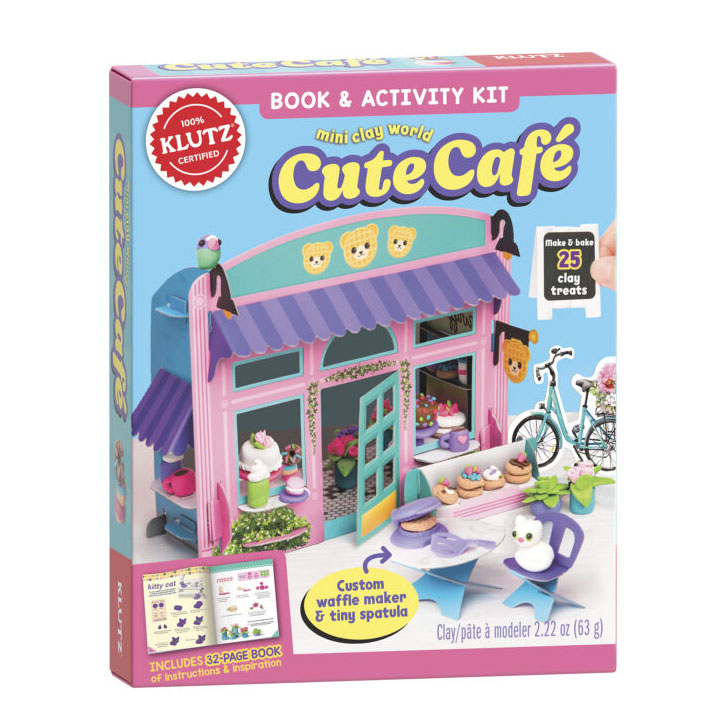 Mini Clay World: Cute Café from Klutz:
What's cuter than a café? A mini one hand-crafted by YOU!
Tie on your apron and step into the kitchen, because you're about to open your own cafe. The book in this kit features easy to follow step-by-step instructions and tons of inspo to help you whip up delicious-looking pastries, frosty frappucinos, and papercraft decor. Complete with outdoor seating and a tiny takeout window, you can create the cafe of your dreams.
We think it's a perfect activity to bring springtime cheer to a gloomy winter day! Looking for some craftspiration to get you through this chilly season? We have a Klutz giveaway coming up in just a few days, so be sure to check back!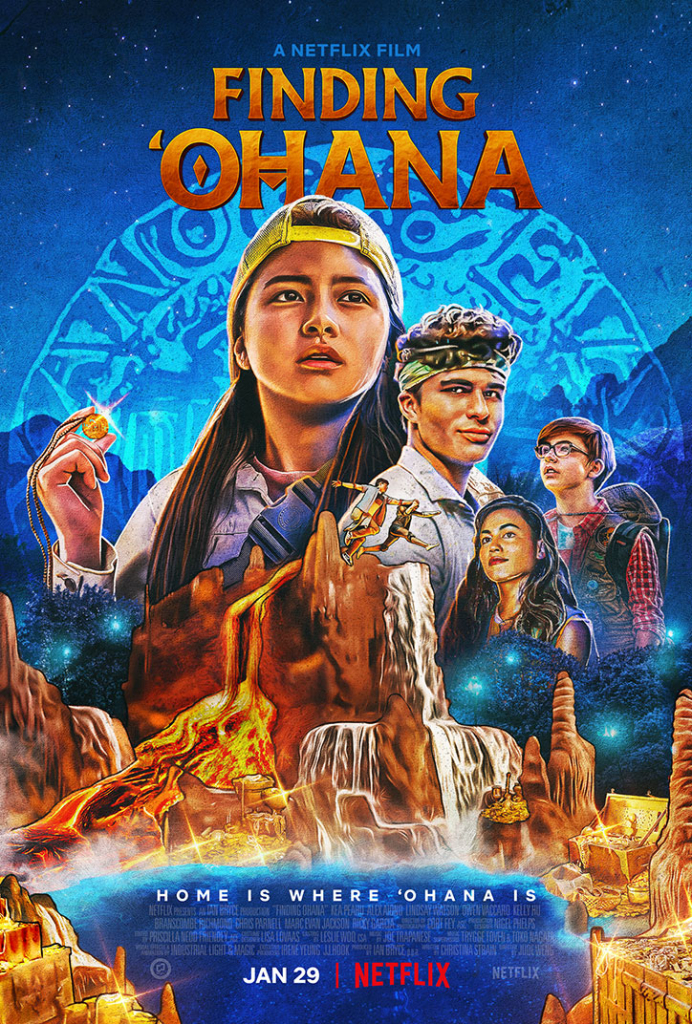 Finding 'Ohana on Netflix:
'80s adventure vibes, treasure hunting in Hawaii, and a squad you'll wish you could be a part of? Finding 'Ohana is about to be your new favorite flick!
Here's what it's all about: "Geocache champion Pilialoha "Pili" Kawena, age 12, is abruptly lifted from her busy New York life and dropped into rural O'ahu to help care for her grandfather. Initially skeptical about her new surroundings, Pili finds a cryptic pirate's journal in her Papa's studio hinting at a 200-year-old shipwrecked treasure hidden away in the island's caves and mountains. With her older brother and new friends in tow, she uses her clue solving skills to lead them on an adventure of a lifetime through the natural wonders of Hawaiʻi. As she learns to respect and love her native culture, she also discovers not all secrets should be shared and that the real treasure in life is 'ohana – her family."
We're obsessed with Pili and would love to see a sequel starring this courageous leading lady on a brand new adventure. From her love of geocaching to her curious spirit (and serious sass!), she's a girl power icon you won't soon forget!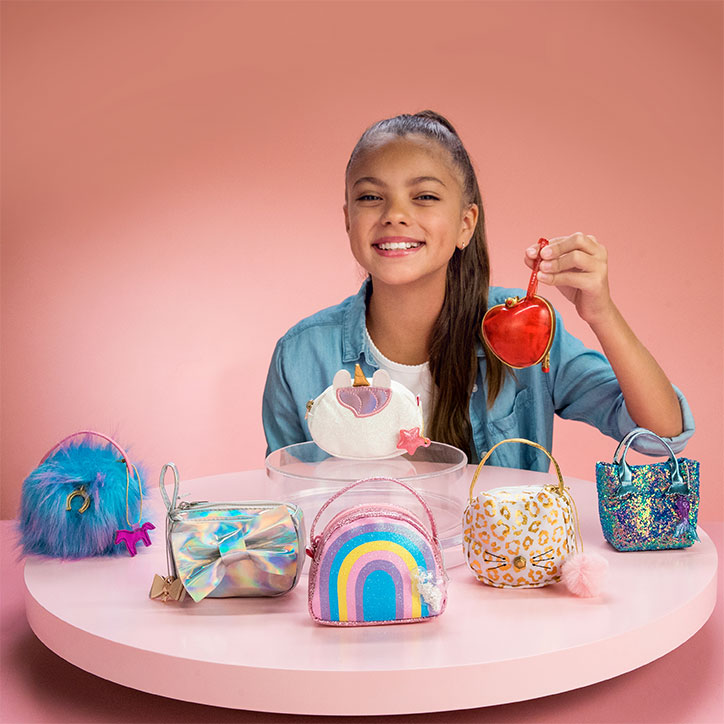 Real Littles Handbags from Moose Toys:
Fabulously tiny handbags? Count us in!
Real Littles Handbags from Moose Toys bring high-end designer vibes to life in a totally tiny way. These small bags feature fab fabrics, pretty patterns, and of course, fluff and sparkle to life in a collectible line you're sure to swoon over. Clip these miniature-sized handbags to your backpack or belt loop and stash all your fav essentials inside. Each bag features lots of surprises to discover, including lip gloss, hair clips, and even a rare working ring watch!
Need these adorably tiny bags in your life? We teamed up with our friends at Moose Toys for a giveaway – click here for your chance to WIN!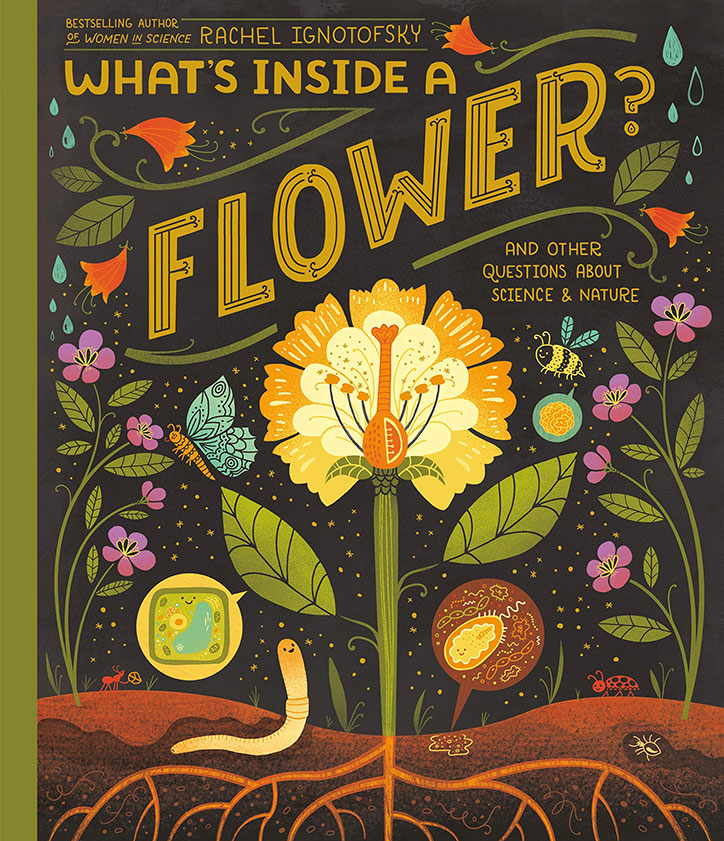 What's Inside a Flower? and Other Questions About Science and Nature by Rachel Ignotofsky:
If you've studied photosynthesis at school, you've probably seen illustrations of what the inside of a flower looks like – but you've never seen them quite like this! Rachel Ignotofsky's innovative art style brings the science of nature, flowers, and the environment to life in a whole new way.
Through amazing illustrations and a sweet story, What's Inside a Flower? takes you on a behind the scenes peek at what's going on in the world around you – including your own backyard. From root to flower, discover the amazing science of how plants grow, what they need to thrive, and answer all your biggest questions about nature.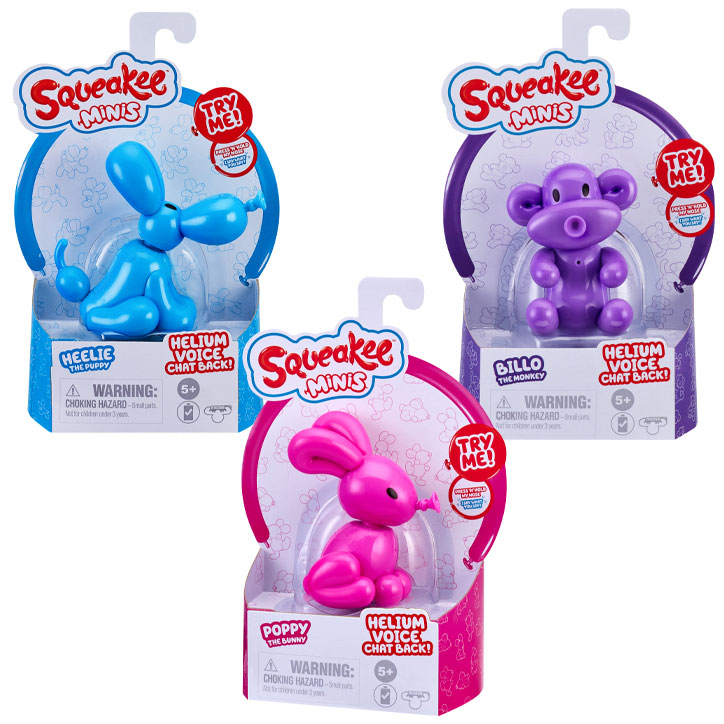 Squeakee Minis from Moose Toys:
Squeakee the interactive balloon dog was the must-have item last year, and now, Moose Toys has expanded the line with lots of miniature sized new friends!
Heelie the Puppy, Poppy the Bunny, and Billo the monkey bring the fun of Squeakee to life in the palm of your hand. There are tons balloon-inspired surprises to discover as you play, like inflating sounds, hilarious helium voices, and even a POP!
Can't resist the cuteness? You're in luck! We teamed up with our friends at Moose Toys for a giveaway – click here for your chance to WIN!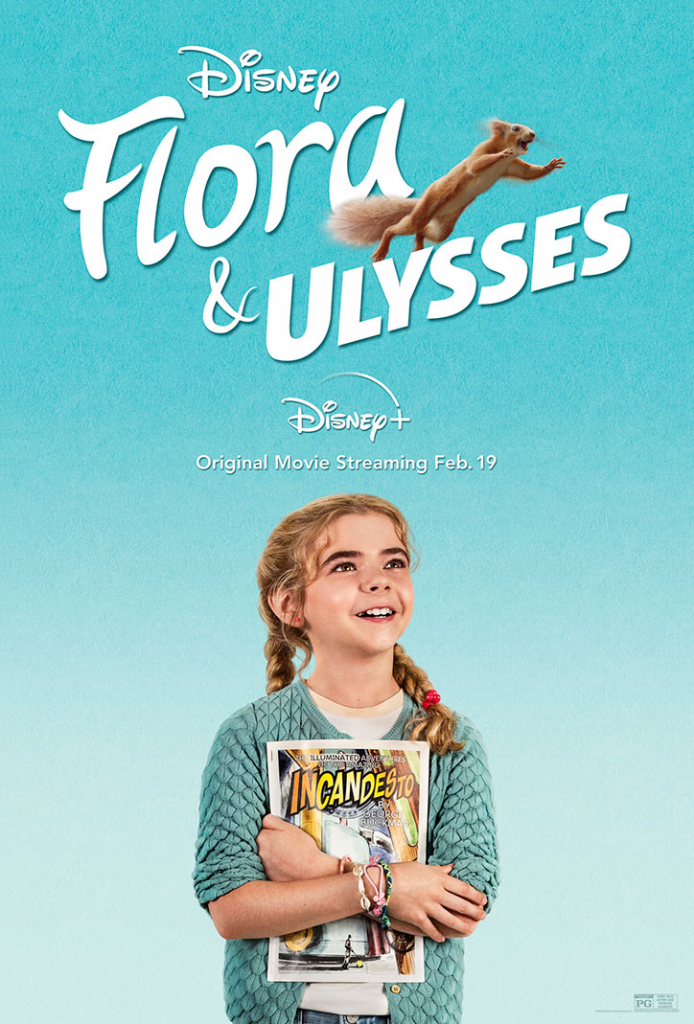 Flora and Ulysses on Disney+:
Based on the award-winning book by Kate DiCamillo, Flora and Ulysses is soaring onto Disney+ this month!
Flora is a tenacious ten-year-old girl who loves reading comics and is feeling a little cynical due to her parent's divorce. After rescuing a squirrel from a tragic accident, Flora discovers that he's no ordinary squirrel – he has amazing superpowers, just like the heroes in her comic books! Together, Flora and Ulysses will form a life-altering friendship and take on the world together in this hilarious adventure-filled film that's sure to make you smile.
Flora & Ulysses hits Disney+ on February 19th – don't miss it! Obsessed with Disney+? Get to know Jillian Shea Spader from Godmothered!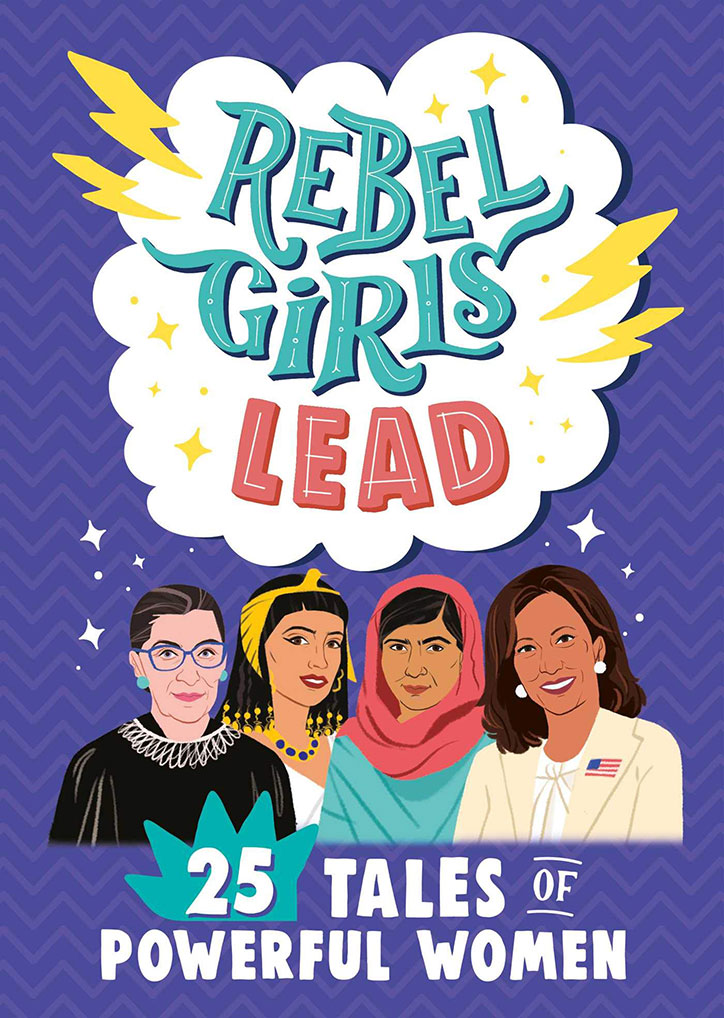 Rebel Girls Lead: 25 Tales of Powerful Women from Rebel Girls:
The latest release from Rebel Girls is your must-read this month! Rebel Girls Lead featuring a collection of leadership stories from their best-selling Goodnight Stories series as well as 11 completely new stories, these totally inspiring tales are here to empower your biggest dreams!
Shatter the glass ceiling with our first-ever female VP, Kamala Harris, fight for education access with Malala, and team up with Stacey Abrams to organize voter registration, and more! These 25 tales about powerful women in politics, sports, business, and activism are told in fairytale form and paired with gorgeous illustrations, making them both easy and fun to read. We have a feeling you'll be keeping this one next to your bed to inspire your dreams both while you're awake and asleep!
Want to take your girl power one step further? The Rebel Girls journal is a fav of ours and it will help you find your purpose, start a revolution, and become the girl you're destined to be!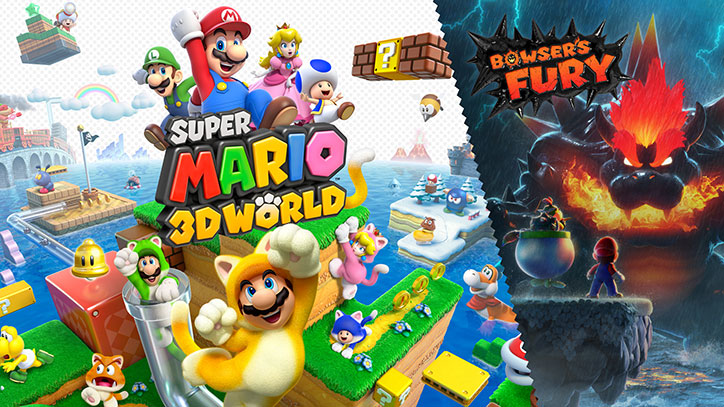 Super Mario 3D World + Bowser's Fury on Nintendo Switch:
Don your cutest cat suit and get ready for an unbelievably fun adventure through the Sprixie Kingdom!
If you've never played it, Super Mario 3D World was one of the best games released for the Wii U, and it's truly one of the shining stars of the Super Mario series as a whole – and now you can play it on the Nintendo Switch. As the player, you'll guide Mario through a charming fast-paced adventure featuring some of our all-time favorite level designs and, of course, the iconic Cat Suit, which gives you cat-like abilities like climbing and scratching!
In Bowser's Fury, gamers get an entirely fresh experience in a dark new world called Lake Lapcat. Make your way through the platforming challenges to earn Cat Sprites, but watch out for Fury Bowser, who's ready to spew fire and shake things up in this feline-inspired world at any moment. The Bower's Fury part of the game really stands out on its own, an entirely new experience that feels right at home beside Super Mario 3D World.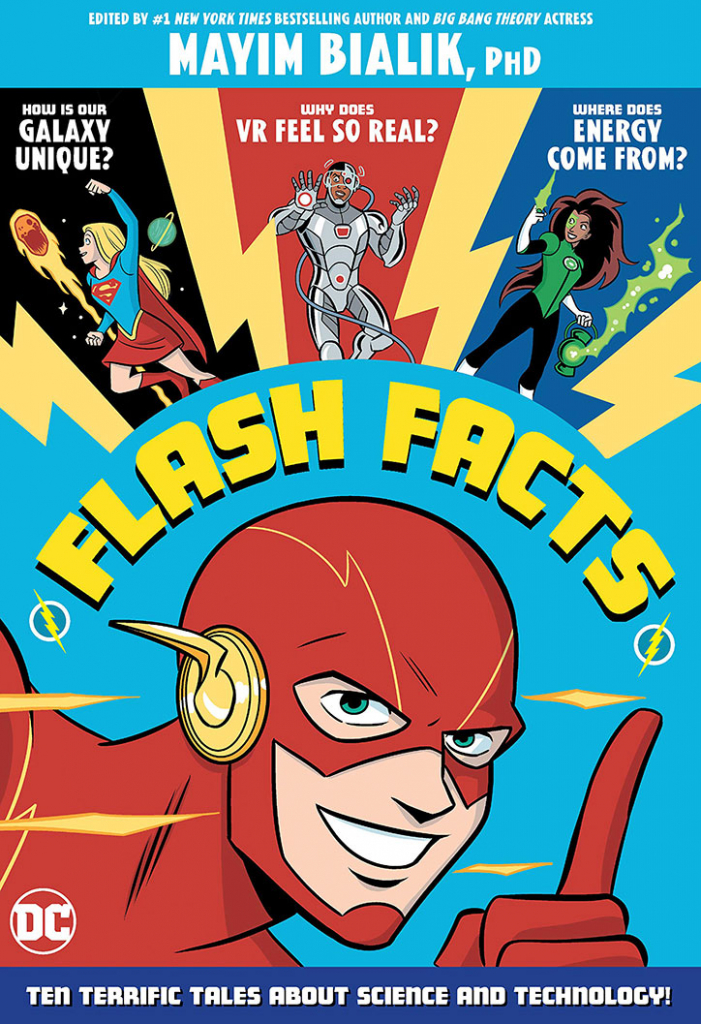 Flash Facts: Ten Terrific Tales About Science and Technology from DC Kids:
Flash Facts is the ultimate guide to pretty much everything for curious kids. Told through comic adventures featuring your favorite heroes, this awesome graphic novel features 10 STEM-based stories that answer some of the world's biggest questions.
Join The Flash, Supergirl, Green Lantern, and more through 10 thrilling tales about energy, space, virtual reality, and everything in between. Whether you're just discovering your love of STEM or you're a budding scientist in the making, you'll love tearing through these super fun stories and gobbling up the facts between the pages!
Want to know more about this exciting sciencey read? Peep the book trailer here!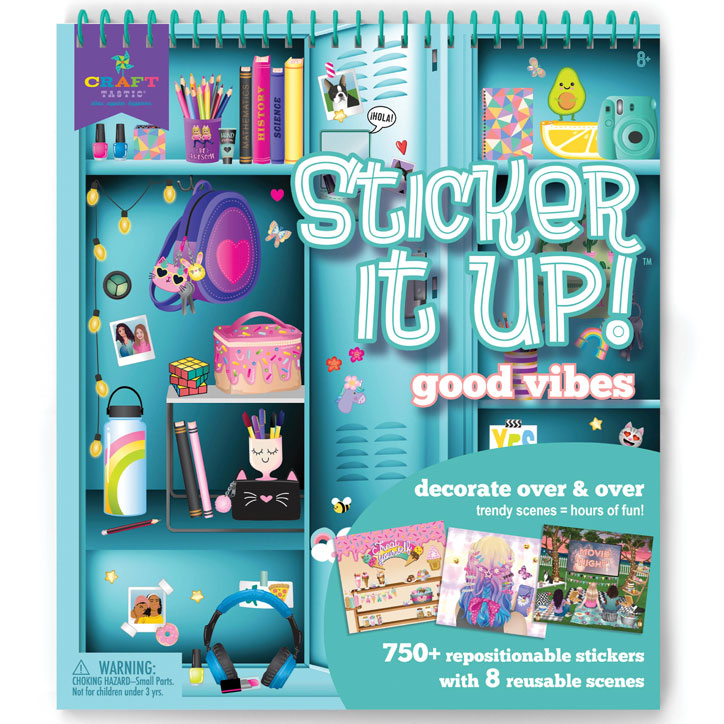 Sticker it Up: Good Vibes from Ann Williams:
This time of year can be a little stressful. Whether you're cramming for midterm exams or stuck inside due to winter weather, you're probably looking for ways to unwind, and we've got the answer – stickers!
We're living for these new Sticker it Up sets from Ann Williams – they're the perfect way to tap into your creativity while doing a little self-care. Relax screen-free after a busy day of virtual classes by creating fun scenes that bring good vibes.
With over 750+ trendy re-usable stickers in your arsenal, you can design your dream room, plan the perfect movie night, or make hair goals happen. The stickers can be removed at any time so you can reposition them or clear the scene for a design refresh anytime you're in the mood to sticker outside the lines!
Mood Booster Kit from TBH Kids:
Homework got you down? Missing seeing your besties IRL? Sick of the winter blues? Keep breakouts at bay and find your zen with the new Mood Booster Kit from TBH Kids!
If you dread your hygiene routine, this Mood Booster Kit is exactly what you need to de-stress and make your routine something to look forward to. You'll feel totally refreshed after using the invigorating face and body wash, soothing body lotion, and all-natural deodorant, and you'll feel your worries melt away every time you use them.
Plus, the Mood Booster Kit comes with a TBH scalp massager, a surefire way to ease the troubles of your day in minutes!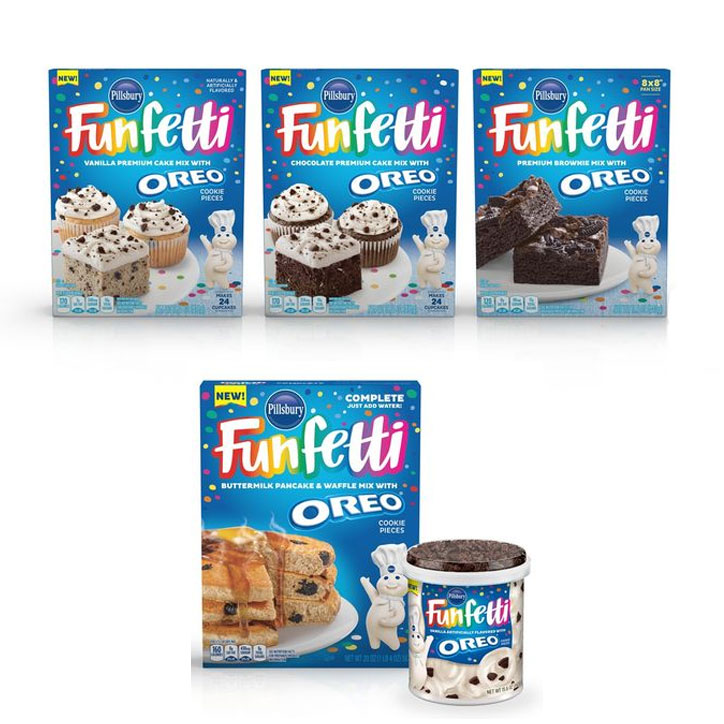 Funfetti OREO Baking Kits from Pillsbury:
Pillsbury is always innovating when it comes to the baking aisle, it must be that Dough Boy magic! In their newest culinary creation, Funfetti and OREO have joined forces to create the baking mixes of our dreams. From OREO pancake mix to frosting, this new Funfetti line lets you eat your favorite cookie in a whole new way!
There are chocolate and vanilla cake mixes to help you bake fluffy, delicious cakes and cupcakes with OREO-crumbles mixed in. Craving something a little more fudgy? Reach for the brownie mix to satisfy your sweet tooth. They're also releasing a Funfetti icing with crushed up OREOs mixed in so you can top all your treats with cookified goodness.
The final product in the lineup is our fav, a pancake and waffle mix with OREO crumbles – the ultimate way to eat cookies for breakfast!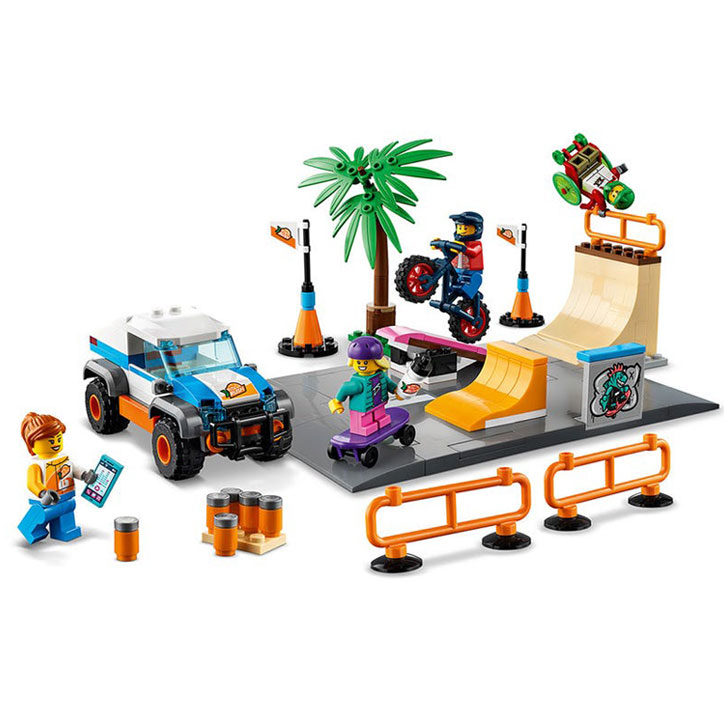 LEGO City Skate Park Set from LEGO:
This new LEGO City set brings big Cali vibes and some serious representation. With a wheelchair athlete and a female skateboarder, we love seeing LEGO reminding the world that everyone is welcome at the skatepark!
Just looking at this sunny build, we can feel the wind whipping through our hair and the crowd-pleasing thrills as this courageous squad grind on rails and perfect flips and tricks, all while their bestie blasts the beats and captures it all on camera! Don't forget to load up the jeep with Vita Rush soda to keep the squad hydrated and repping their sponsor.
As big Sky Brown fans, we're psyched to see this extreme set become a part of the LEGO City universe!
Want to stay in the know about the newest of new stuff? Keep an eye on our HEART EYES series to stay in the loop on fresh new releases every month!