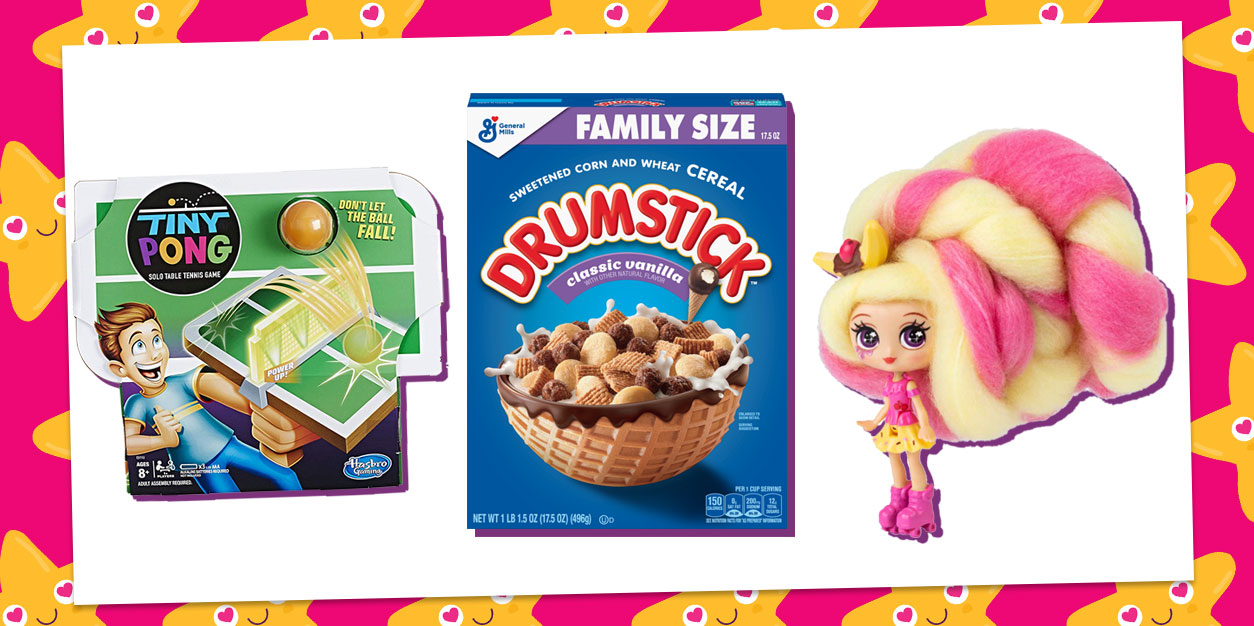 HEART EYES: Chocolate Emoji, Tiny Ping Pong, and All That
HEART EYES is a new monthly series on YAYOMG! where we're keeping you in the know about all the best new stuff that will have you twinning with your favorite emoji.?

*NOTE: Our HEART EYES roundup is hand-curated by the YAYOMG! Team. Some of our picks are items that we have received for free for reviews. Our recommendations are based on items we loved and think our readers will love. We do not use affiliate links.
Our latest edition of HEART EYES might just be our best list yet!
This month, we're celebrating new twists on old favorites, like Crash Team Racing and our all-time favorite comedy sketch series, All That. We're chasing after summer vibes with ice cream inspired breakfast cereals, freeze pop-flavored sweets, and fun new things to collect all season long!
Who's ready to find our June picks? We're super ready to share so keep on reading below!
HEART EYES – June 2019:
Lucky Fortune from WowWee: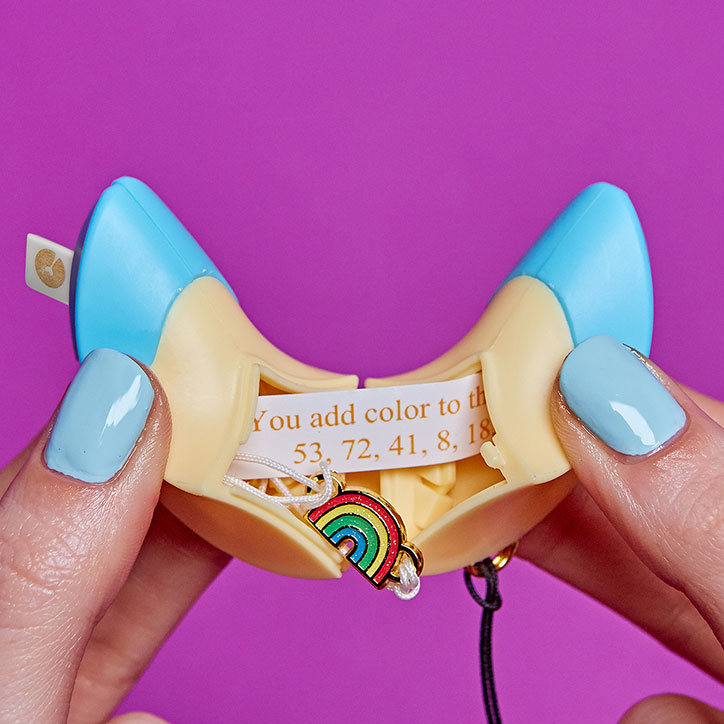 Wear your luck with the new Lucky Fortune collectible bracelets from WowWee!
We've already gushed about how much we love these super cute new collectibles – but we'll give you a quick rundown. Each Lucky Fortune bracelet comes hidden inside a fortune cookie package. Crack it open to reveal your luck, a paper fortune, and an adorable charm bracelet!
Love discovering the magical surprises hidden within each cookie? Step inside the Fantastical Fortune Emporium and check out the trailer for Just My Luck – a new series starring Sophia Pippen headed to WowWee's YouTube Channel beginning on June 7th!
Crash Team Racing from Activision: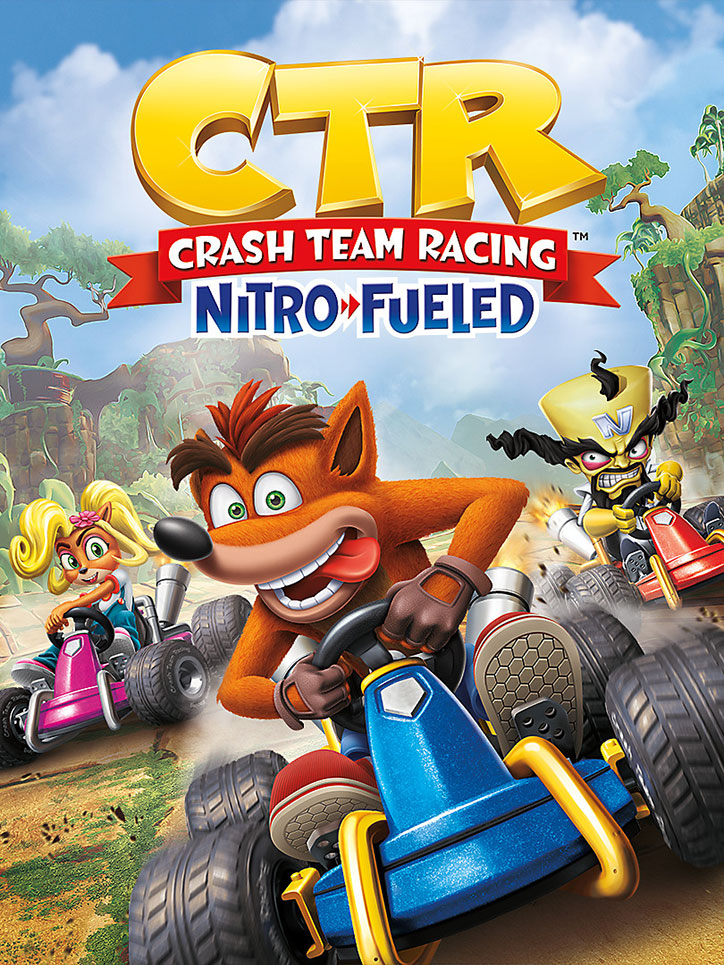 Rev your engines because Crash Bandicoot is back and he's bringing the whole squad with him!
Crash Bandicoot is known for his extreme attitude and wild personality, which can only mean one thing – Crash Team Racing: Nitro Fueled is going to be a WILD ride! This fully remastered take on the original CTR from 1999 lets you go fur-throttle as you race through every track at full speed, unlocking new karts and Crash Bandicoot favorite characters along the way. The original has remained one of our all-time favorite racing games, and we're so excited to get our paws on this updated version.
CTR: Nitro Fueled hits consoles on June 21st! Pick it up for PlayStation 4, Nintendo Switch, and Xbox One. There are a few different editions to choose from, but those who buy it for PS4 will receive classic retro tracks, karts, and character skins!
New Flavors from Skittles: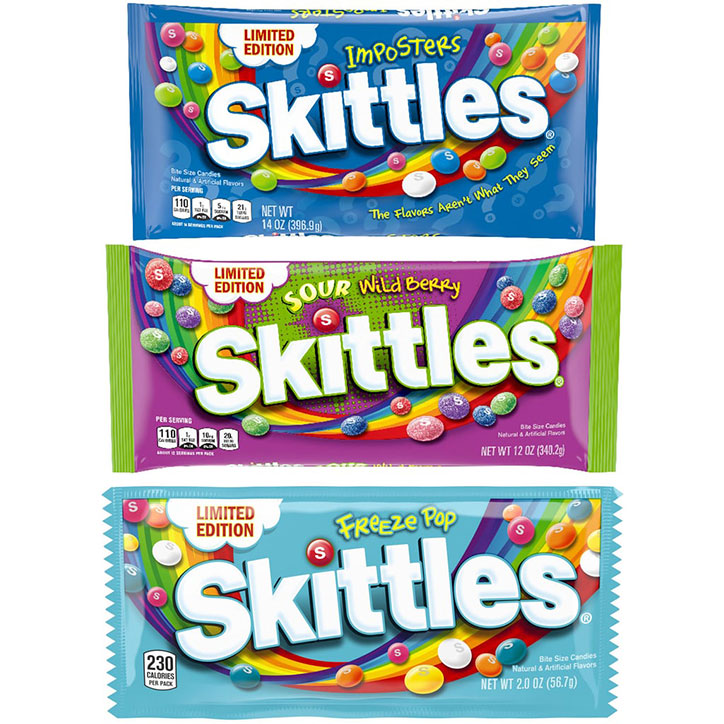 Skittles is dropping three super sweet, limited edition flavors for Summer!
Skittles Imposters are a Walmart exclusive and aren't at all what they seem. Mixing up the flavors and colors, you'll need super sleuth-y taste buds to decipher which flavor is which. From Cryptic Citrus to Undercover Apple, these sneaky treats are great for pranking your friends!
Skittles Freeze Pop are the new flavors we're most excited for. Inspired by freeze pop flavors, these Dollar General exclusives are a fun way to step up your summer snacking. Plus, unlike regular freeze pops, these Skittles won't melt when you stash them in your bag for a picnic.
Also available at Dollar General, Skittles Sour Wild Berry are a sour spin on the classic Wild Berry flavors. Your face will pucker as you taste your way through Sour Raspberry, Sour Melon Berry, Sour Wild Cherry, and Sour Berry Punch. Perfect for fans of Sour Patch Kids and Sour Punch Straws.
Tiny Pong Solo Table Tennis from Hasbro Gaming: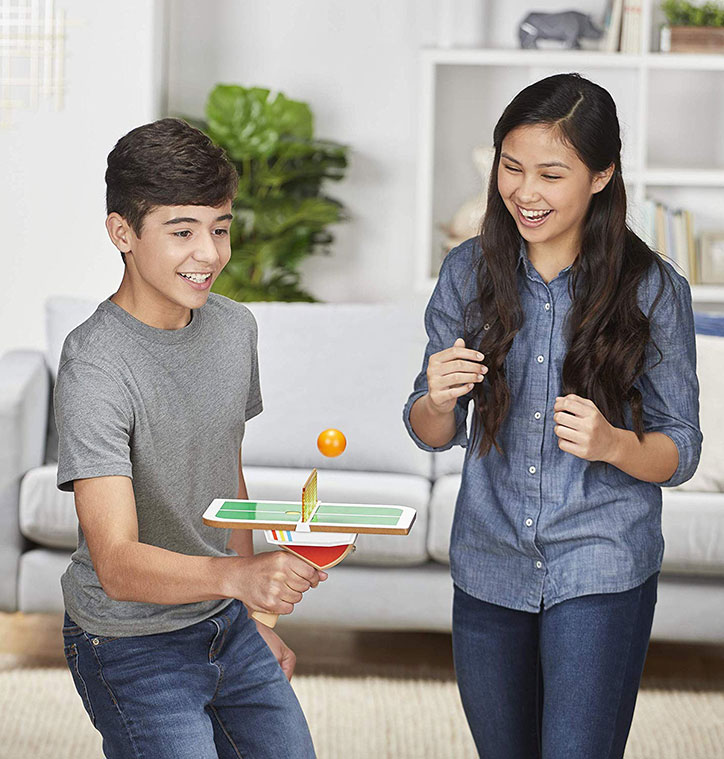 Tiny Pong brings all the fun of ping pong to the palm of your hands!
We had the opportunity to try out Tiny Pong at Toy Fair 2019, and we were totally hooked! Like regular table tennis, the goal is to bounce the ping pong ball from side to side without bouncing it off the table or hitting the net. There are lights and sounds that help bring the experience to the next level and while it's easy enough for anyone to learn, mastering it is quite the challenge!
Tiny Pong is perfect for those rainy summer days when there's nothing to do, but even though this game is can be played solo, it's still a blast to challenge your friends. Pass it around and turn it into a Tiny Pong party!
Compact Sketch Portfolio Sets from Fashion Angels: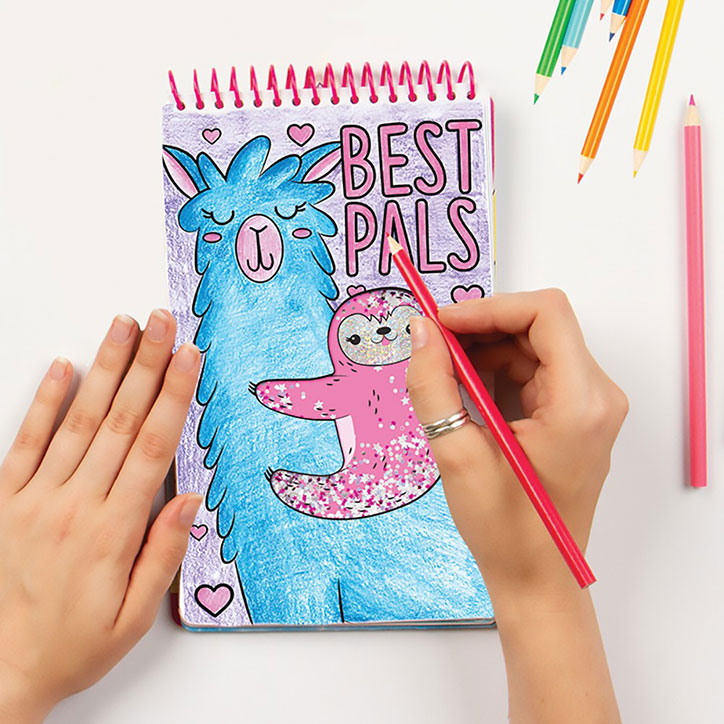 Looking for the perfect activity for a summer road trip or lazy night at camp? Look no further than the new Sketch Portfolio Sets from Fashion Angels!
Each of these adorable sets comes with a sequin shaker attached, giving adorable life to the first 8 colorable scenes in the book. Each portfolio comes with 20 pages to color and 100 super cute stickers to help you jazz up your masterpieces!
Choose from llamacorn, sloth, or rainbow, grab your favorite coloring essentials, and let your artistic side shine!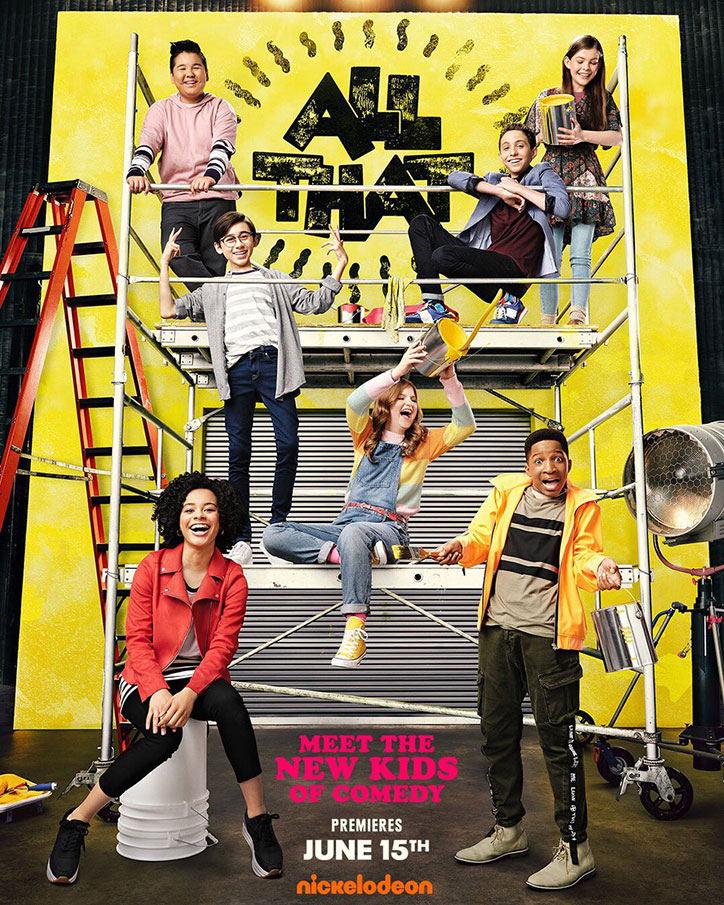 Ready yet? Get set! It's ALLLLLLL THAT!
As kids who grew up on 90's Nick, canceling any plans on Saturday night that weren't Snick related, we're beyond excited that Nickelodeon is bringing back All That for a new generation.
The All That revival includes an all-new cast of hilarious new kids as well as legendary All That veterans, Kenan Thompson, Kel Mitchell, Lori Beth Denberg, and Josh Server. We can't wait to see the iconic All That skits like Good Burger and the Loud Librarian as well as all new skits that are to make us LOL.
Plus, the JoBros are slated as the first musical guest, so it's an episode that's sure to go down in Nick history. All That premieres on Nickelodeon on June 15th!
The Stonewall Riots: Coming Out in the Streets by Gayle E. Pitman: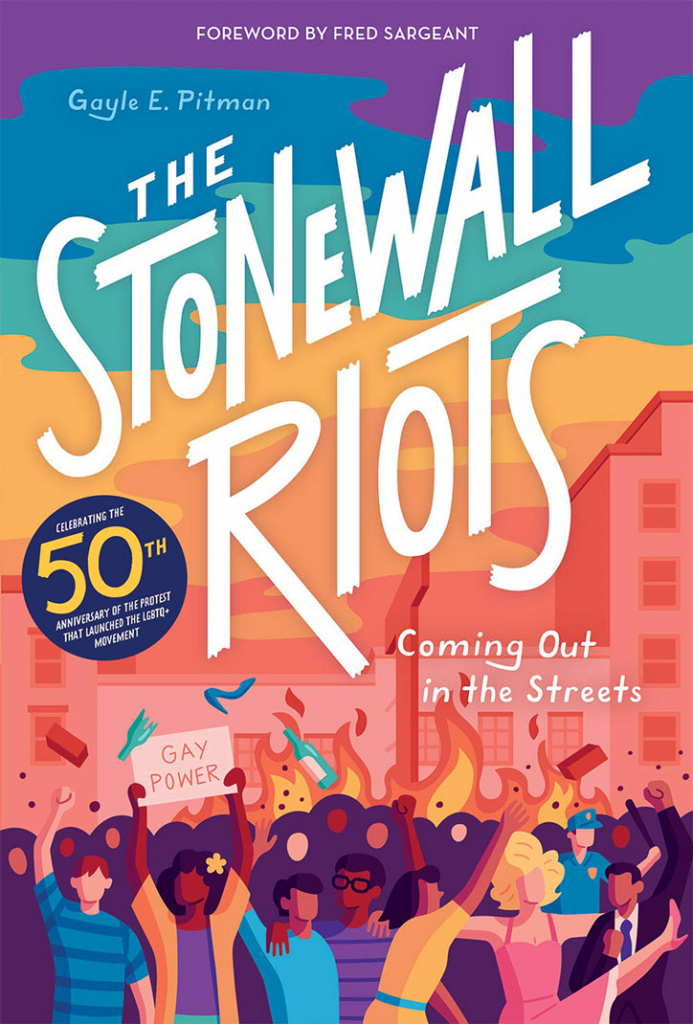 June is Pride Month, and we think that this new book is the perfect way to celebrate as well as educate yourself about the history of the LGBTQ+ movement.
The Stonewall Riots: Coming Out in the Streets is an in-depth look into the history of the Stonewall Riots that took place on the streets of New York City 50 years ago. Told through newspaper clippings, interviews, and photographs, this account of this iconic moment in history was written with middle grade readers in mind. This informative read is the perfect way to learn about this crucial moment for equality and LGBTQ+ acceptance.
This inspiring read is out now from Abrams Books for Young Readers!
Super Mario Maker 2 from Nintendo: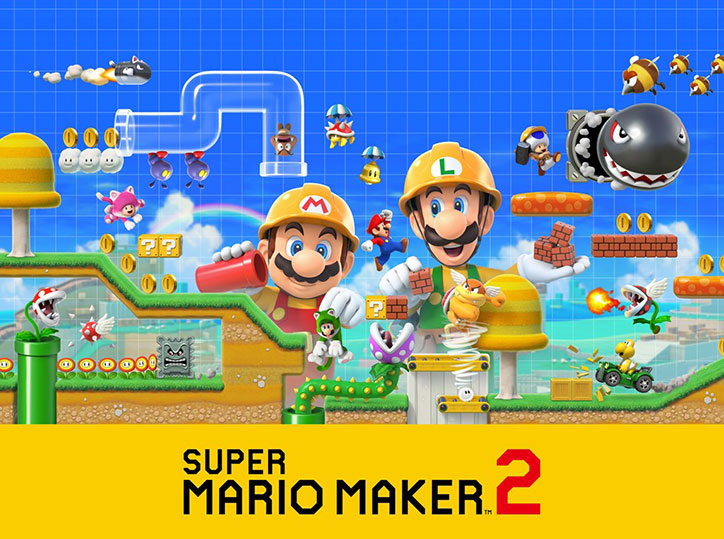 The game isn't out until June 28th, but Super Mario Maker 2 already looks even better than the original.
What's been added in the sequel of this impressive level builder? New themes, like snow, desert, forest, and sky. There will be new enemies, like the Angry Sun and Banzai Bill, co-op level building, nighttime modes, and more. Creating and sharing your own Super Mario inspired levels has never been better and there are so many new ways to get creative!
Prefer to play rather than build? Nintendo has created over 100 brand-new levels for you to play through in Story Mode. That's like getting a full game to play in addition to all the building capabilities. We can't wait to put on our hard hats and get to making, creating, and playing!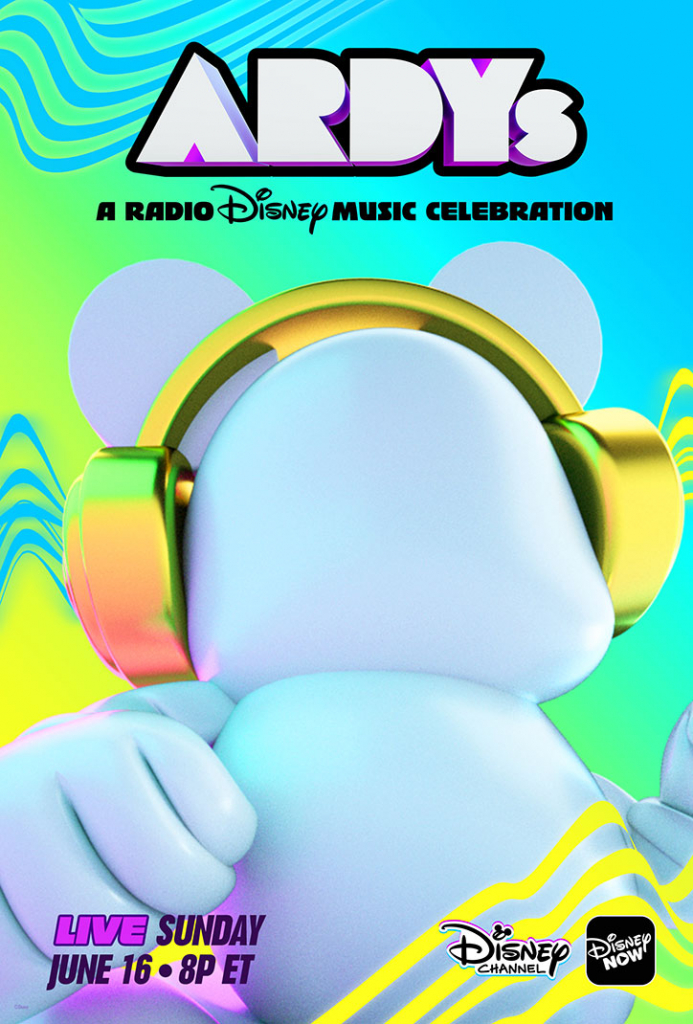 Who's ready for the most fun night in music? This year, the Radio Disney Music Awards have rebranded as the ARDYs!
Hosted by Sofia Carson, this musical celebration is bigger than ever and will honor all your fav singers, artists, and more. This year, they're inviting the fans to participate in the event by voting for what you want to see go down during the live event.
Head to the ARDYs website to cast your vote and be sure to tune in on June 16th on Disney Channel!
Converse x OPI Sneaker Collection at Journey's: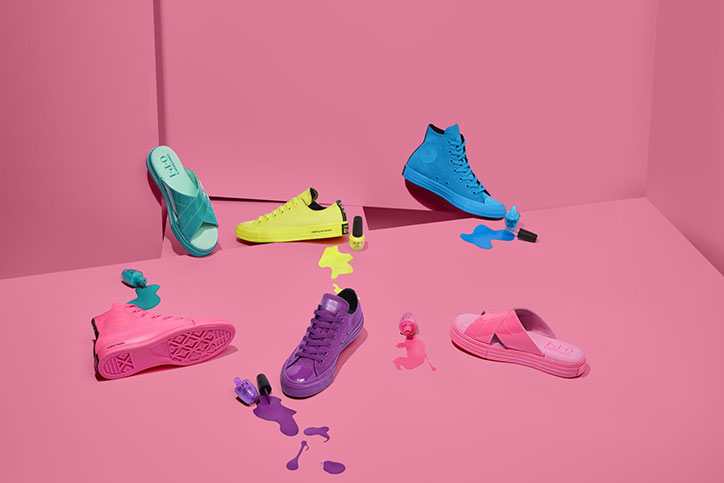 We are SWOONING over this amazing collab between Converse and OPI!
OPI has a brand new line of neon nail polishes hitting shelves this Summer and to celebrate, they've collaborated with Converse to bring those vibrant shades to your shoe collection.
These five new nail polish inspired sneaks are perfect for rocking to a pride parade or just adding a pop of neon to your best summer fit. Pick up these new kicks come in All Star Hi's, Lo's and Slides at Journey's both online and in-store.
Drumstick Cereal from General Mills: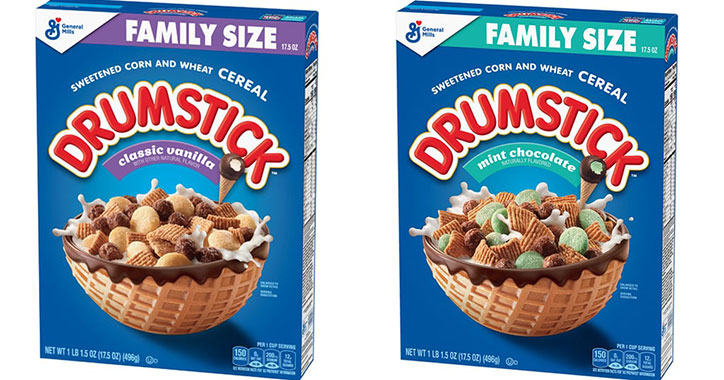 Who says you can't bring Summer vibes to the breakfast table? With Drumstick Cereal, it's totally okay to start your day with a bowl of ice cream!
These Drumstick inspired cereals are only available at Walmart and come in two iconic flavors – Classic Vanilla and Mint Chocolate. We're dying to try them and even more excited to use them as an ice cream topping on a hot summer day.
Feeling extra? Pour yours directly into a waffle bowl and add some chocolate syrup!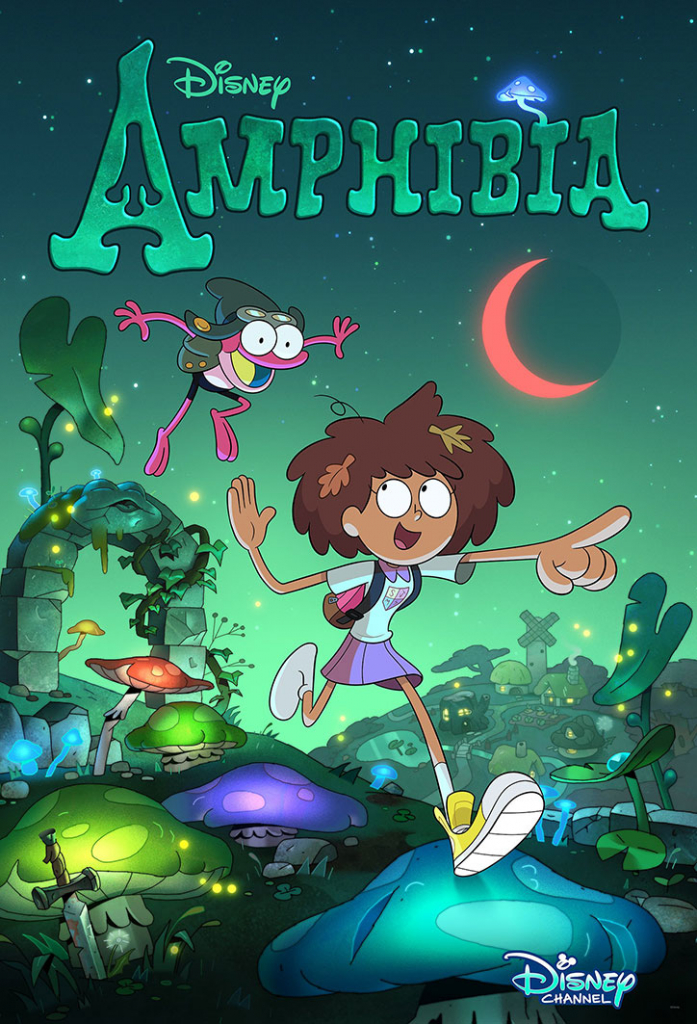 Ribbit ribbit and jump on in it! Amphibia is an awesome new animated series heading to Disney Channel and the Disney NOW app on June 17th!
"After stealing a mysterious music box, 13-year-old, Anne Boonchuy is magically transported to the world of Amphibia, a wild marshland full of talking frog-people. With the help of an excitable young frog named Sprig, Anne will transform from monster to hero and discover the first true friendship of her life!"
We can't wait to step into the wild unknown and dive into this enchanting new series. It's already been picked up for a second season AND there are animated shorts on the way for August so there's plenty of reasons to get excited about this amazing new series.
The best part? Disney has an immersive RPG called Amphibia: Locust Pocus slated to release later this summer so you can adventure through the marshlands alongside Anne and Sprig!
Emoji Chocolate Bars from Hershey's: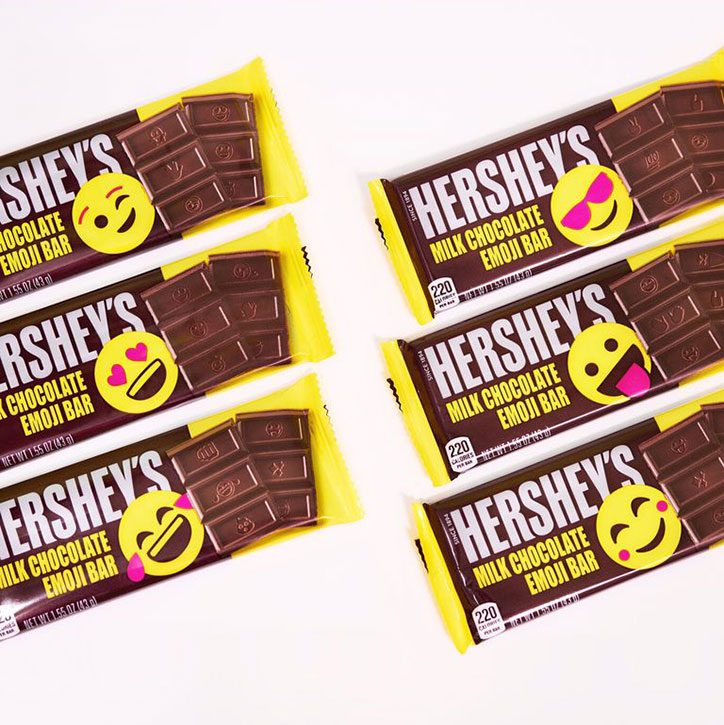 Emoji have pretty much taken over the world, and now they're here to support your chocolate obsession.
These new emoji Hershey bars swap out the usual Hershey's branding for the first time 125 years. Each delicious bite is stamped with 25 of the most popular emojis, voted on by parents and kids.
These aren't on shelves yet but should be rolling out to a store near you just in time for s'mores season. We call dibs on the poop emoji!
Candylocks from Spin Master:
It was love at first sight the first time we laid eyes on Candylocks at the Spin Master booth at Toy Fair back in February.
Each of these colorful collectible dolls comes packaged up in a cotton candy cone, hiding what's inside. As you unravel their long, deliciously scented hair, you'll reveal your Candylocks doll as well as a variety of hair gems and accessories.
The texture of their hair feels like fluffy cotton candy and is perfect for twirling, braiding, and creating buns that always stay in place. With over 20 to collect, you're totally going to want them all!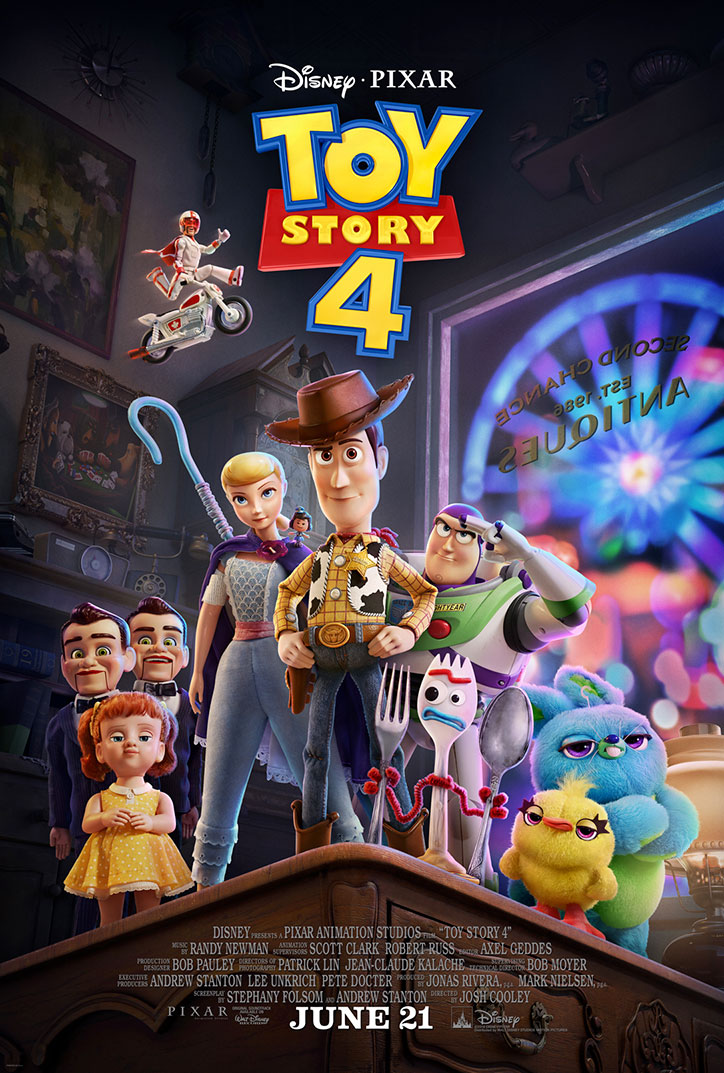 Toy Story 4 really needs no introduction, and it's pretty safe to say that nearly every human being on Earth is counting down the days until June 21st.
To say we're excited to see Woody, Buzz, and the gang back together for one final adventure would be a severe understatement. As the Toy Story saga comes to an end, there are sure to be lots of laughs, tears, and inspiring moments as the gang heads out on the road trip of a lifetime.
Plus – we finally get to meet Forky, the anxious, neurotic fork the world fell in love with since the very first teaser dropped back in November.
On the hunt for even more must-haves? Check out the May edition of HEART EYES for even more swoon-worthy finds!