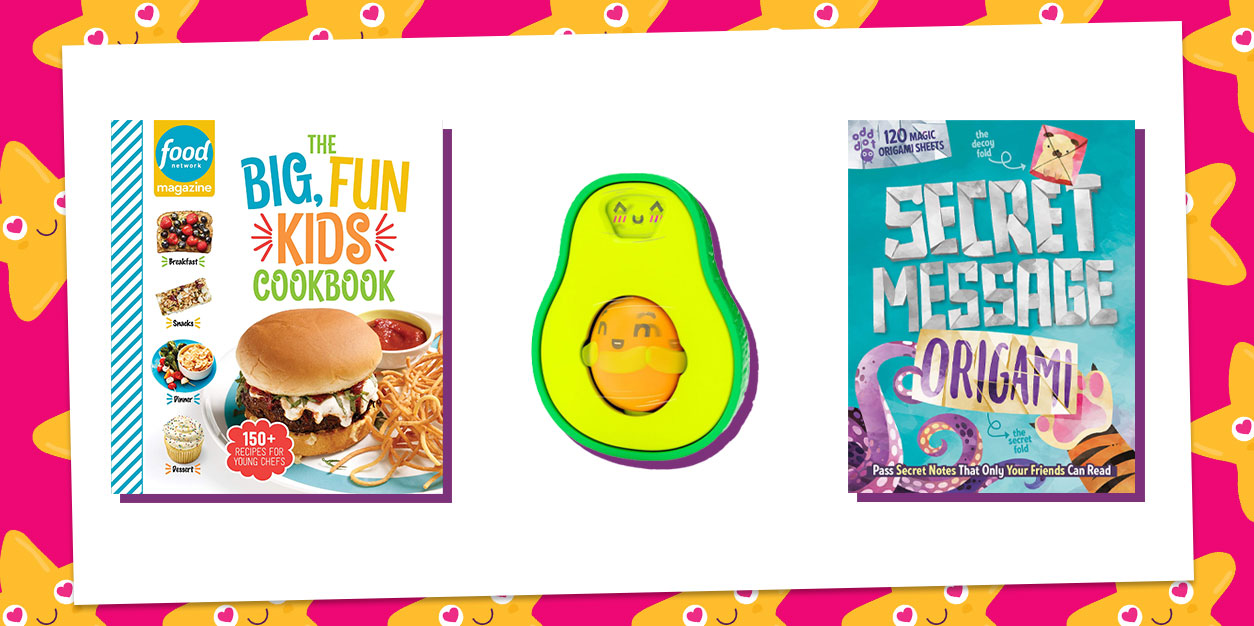 HEART EYES: Secret Messages, Adorable Monsters, and Dunkaroos
HEART EYES is a monthly series on YAYOMG! where we keep you in the know about all the best new stuff that will have you twinning with your favorite emoji.?

*NOTE: Our HEART EYES roundup is hand-curated by the YAYOMG! Team. Some of our picks are items that we have received for free for reviews. Our recommendations are based on items we loved and think our readers will love. We do not use affiliate links.
Due to well, *gestures wildly*, everything… you may have noticed that HEART EYES took a temporary break. But don't fret – it's finally returned, and this time we've loaded up the list with some seriously great picks to keep you creating, snacking, and having a blast, no matter what is happening outside your front door.
Since you're likely experiencing binge-watch burnout, we swapped some of our usual picks for stuff to watch for a few extra things to do. From awesome new collectibles to the glorious return of our favorite '90s snack, we're spilling the tea on the 13 things you'll love most this month!
HEART EYES – May 2020: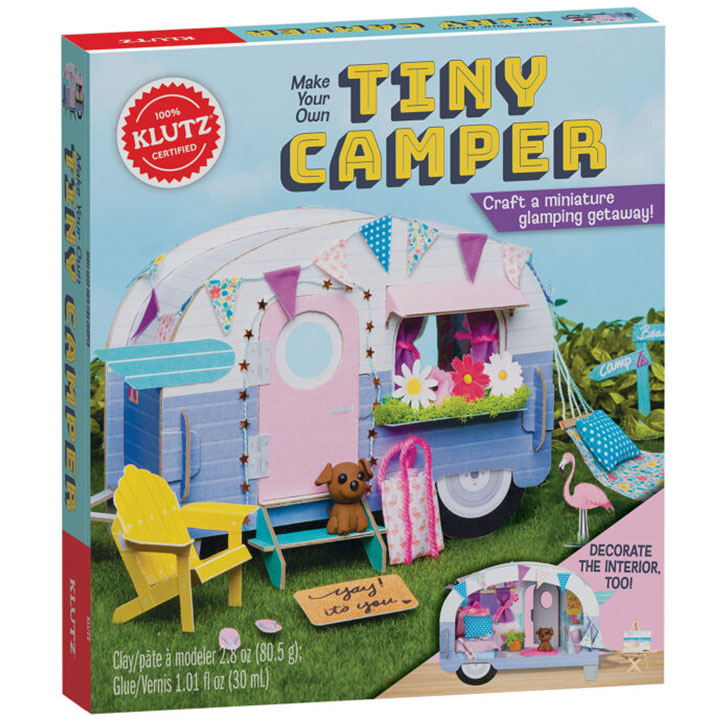 Make Your Own Tiny Camper from Klutz:
Dreaming of your next vacay? Craft your own glamping getaway with this adorable kit from Klutz!
First, you'll assemble your own mini vintage-inspired camper using easy to build chipboard pieces. Then, it's time to customize! With lots of fabric, sequins, yarn, faux fur, and other mixed media materials, you can let your creativity run as wild as the great outdoors – without ever leaving the house.
It's the cutest DIY we've ever seen, and we're loving how you can design it to suit your personal style. The instruction book features how-tos for super small pillows, adorable curtains, a cozy hammock, and even a puppy!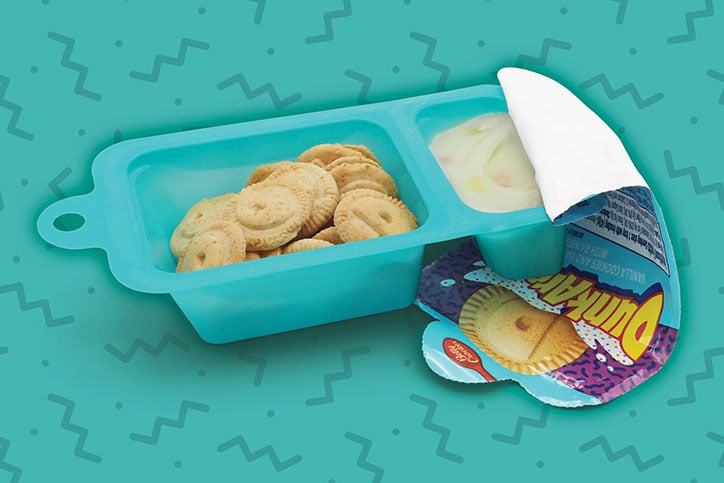 Dunkaroos from General Mills:
Being a kid in 2020 means that you may have never tasted Dunkaroos, which means you've been missing out on one of life's best inventions. These vibrantly colored snack-packs were a cafeteria staple for those of us who grew up in the '90s.
So what are they, exactly? Dunkaroos are tiny round cookies paired with a miniature tub of frosting – for dunking! Swirling those cookies around in icing always felt like breaking the rules – there's no way mom would never let you do that at home. That was the magic of a lot of '90s snacks; they felt like freedom and independence.
So far, they've only brought back the fan-favorite flavor – vanilla cookies and vanilla icing with rainbow sprinkles. We've got our fingers crossed that we'll see the chocolate and strawberry versions popping up again soon! You can find them at 7-11 now, and they'll be hitting lots of other stores in the coming months.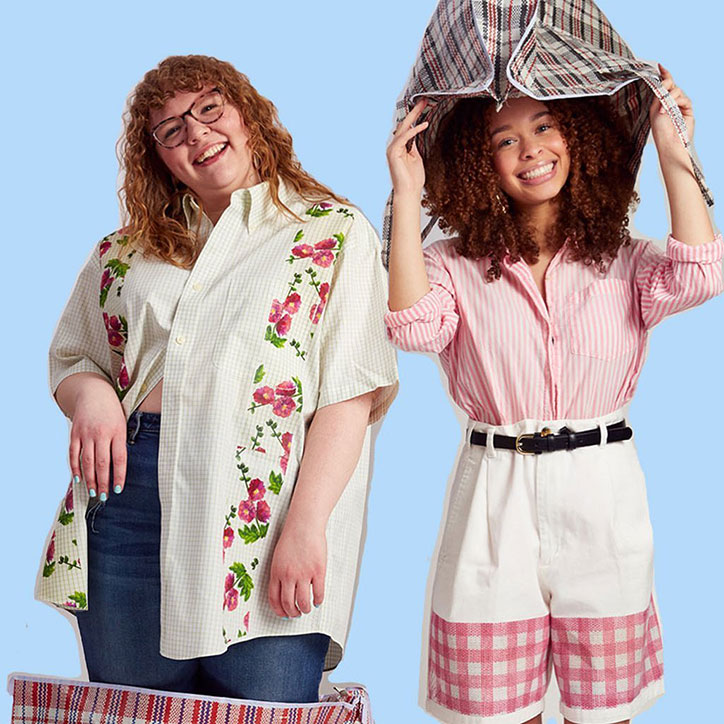 Fabric Fake Outs from SEWSQUAD:
You haven't been able to hit the mall for months, but that doesn't mean your wardrobe should pay the price. SEWSQUAD is here to help you spruce up your closet and give new life to your old favs.
Their Fabric Fakeouts are packs of iron-on fabric swatches that allow you to transform an ordinary top into something totally fab – all without using a sewing machine. They've got lots of animal prints, like zebra and cheetah, colorful checkerboards, fierce florals, and trendy tie-dyes. Try mixing and matching for a seriously bold look!
Ready for a bigger challenge? SEWSQUAD also offers sewing kits that teach you how to sew your own skater skirts, t-shirt dresses, and more!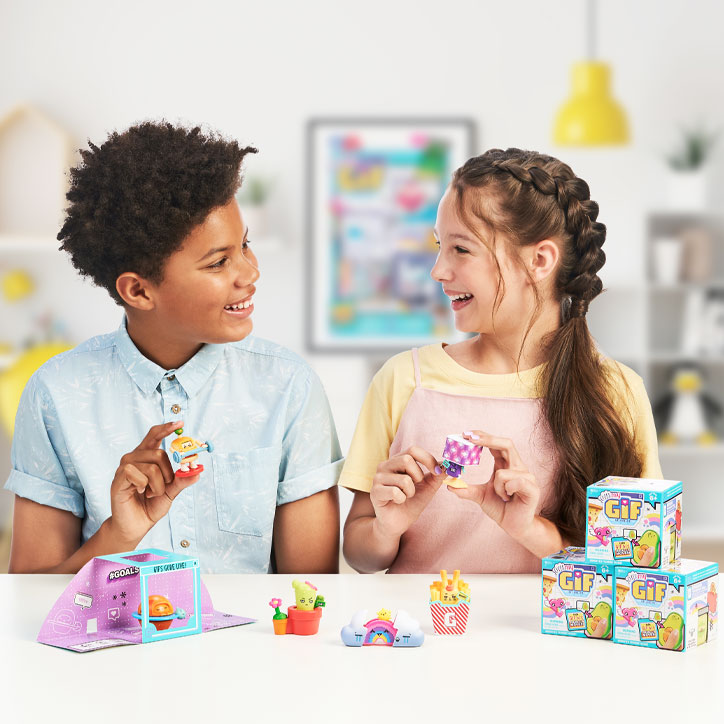 If you consider yourself a GIF lover or a meme master, you'll absolutely love this new collectible series!
From swaggy sushi to funny cats, each blind-box features a GIF inspired surprise inside. Twist, pull, and turn your vibrantly colored GIFbit to discover it's surprise animation and hidden hashtag, bringing the fun and humor of GIFs to life IRL.
You can also bring your GIFbits to life digitally through the GIFS GONE WILD app. Scan the included AR card to bring your GIFbits in action your phone. Once unlocked, you can sync it with your phone keyboard so you can use your GIFbits as you swap texts with friends. Online or off, OH! MY GIF is sure to make you LOL!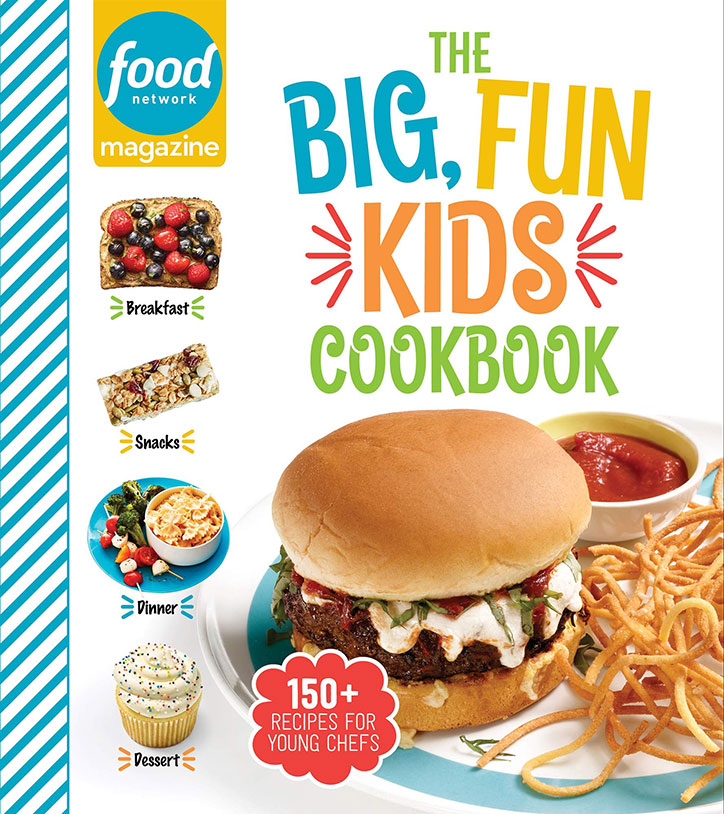 It's never been a better time to get acquainted with your kitchen! Not only will you learn a new skill, but you'll end up with deliciously brag-worthy results your entire family can enjoy.
The cool thing about this cookbook is that not only are there straightforward recipes like the Pizza Grilled Cheese and Bacon-Cheddar Wafflewich, but some pages let you take charge and get creative in the kitchen. You'll learn about what types of flavors work best together as you learn to add mix-ins to your ice cream or pick your own ingredients for a delicious pasta bake. You'll even find a recipe for a Burger Cake – a cake that looks exactly like a freshly grilled burger!
With over 150 recipes to try and useful kitchen tips, quizzes, coloring pages, and food trivia tidbits, you'll be the Iron Chef of your home kitchen in no time!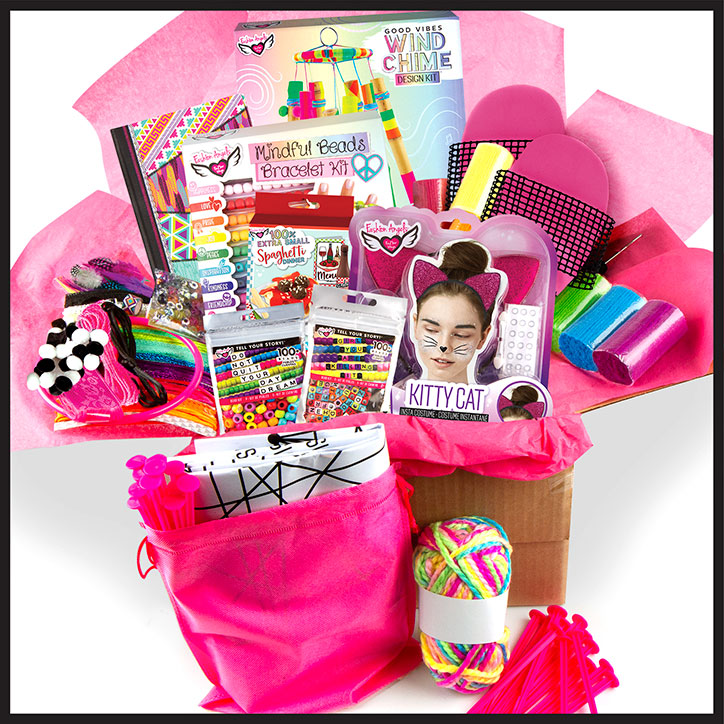 Craft time just got a serious upgrade! Fashion Angels recently launched a brand new subscription box overflowing with some of their best craft kits and activities.
This DIY-focused box features over 20+ hours of creative stuff to keep those creative vibes flowing. While each mix is a surprise until it arrives at your door, you're likely to find everything from their totally fab string art kits to mindful jewelry making and super-tiny clay builds. The Craft Box ships quarterly (you'll get 4 each year), and for $45, you'll receive around 7-10 full-size craft kits, which is over $100 in value!
Want to snag the Summer box? Place your order by 6/30!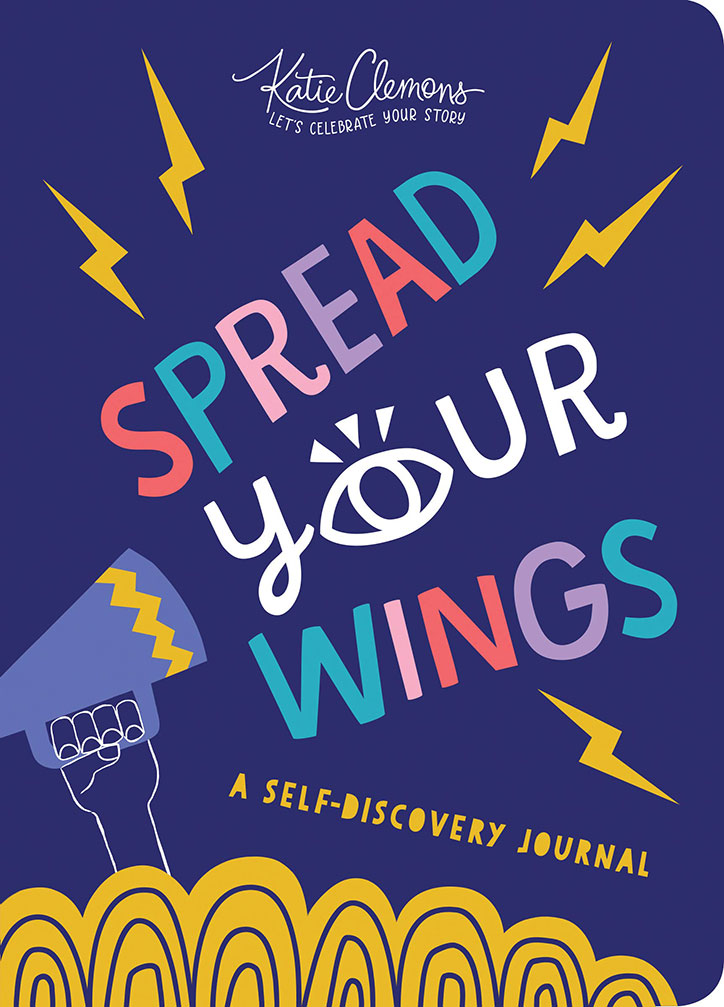 Spread Your Wings: A Self-Discovery Journal from Sourcebooks:
If you're a YAYOMG! reader, you know that we LIVE for creative journals like this one. This Spread Your Wings journal is extra special because it helps boost your self-confidence as you make your way through the vibrant pages.
Packed with guided prompts and activities, each page of this journal will encourage you to celebrate your unique story. Connect with your passions, discover new things about yourself, and reflect on where you've been. It's the perfect first step to following your dreams and becoming the girl you were destined to be!
Love journals like these? We interviewed journal author Katie Clemons about how you can become a storycatcher!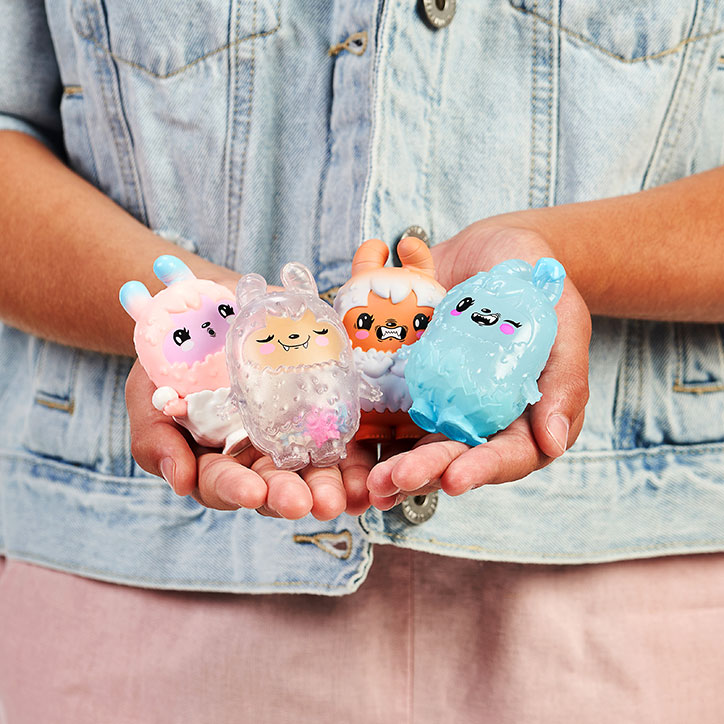 I Dig Monsters! from Moose Toys:
We don't want to make the other toys feel bad, but in our humble opinion, I Dig Monsters were the star of New York Toy Fair this year. They were our absolute fav, and we're so excited that they're finally hitting shelves.
Bringing big ASMR carving vibes, you'll dig through a popsicle inspired compound to discover which Monji has been "frozen" inside. Then, give your new BFF an ice water bath for a color-change reveal. There are adorable charm-shaped cutters to find that you can use to cut through the compound, but can also be connected to make a charm bracelet when you're done.
Our favorite part? These collectible monsters are super stylish, inspired by high-end designer vinyl toys. They're totally swoon-worthy and double as amazing room decor, especially the plush version that comes in the Jumbo Popsicle sets.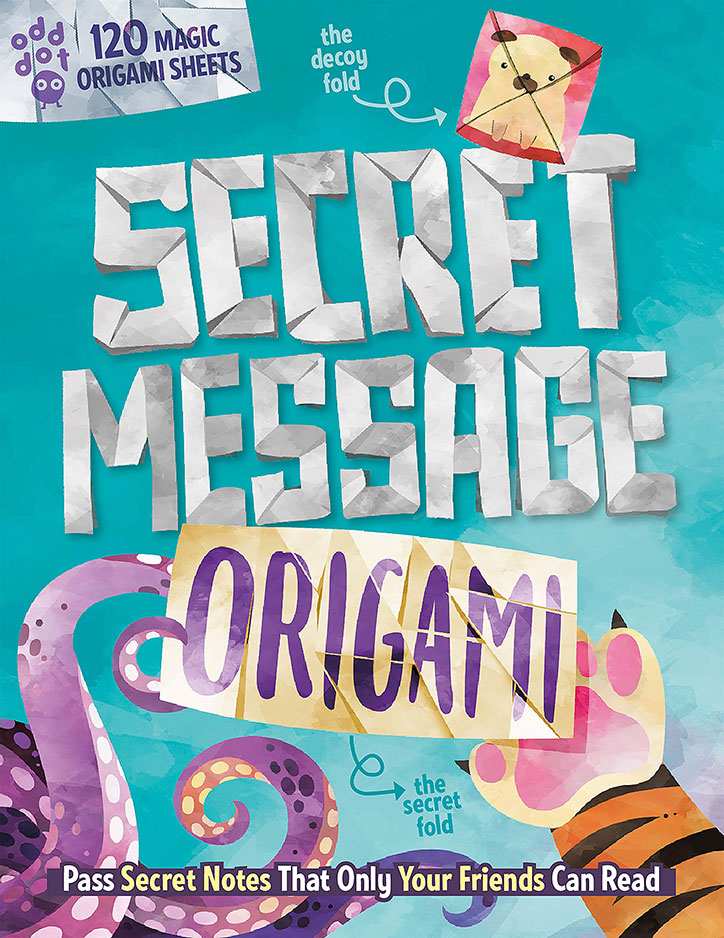 Secret Message Origami from Odd Dot:
Nothing says besties (or inseparable siblings) like swapping secrets and with this new book from Odd Dot, you can do just that! Plus, you'll learn a bit of origami along the way.
Write your message on one of the origami sheets inside the book, follow the instructions to master a super-secret folding technique, and then pass the hidden message to a friend. If they know your unique fold, they'll be able to open it up and read your message. If they don't, your message will seem scrambled and your note will be safe from prying eyes.
With 120 magic origami pages, you'll never risk your deepest secrets being seen by little brothers or snooping teachers again!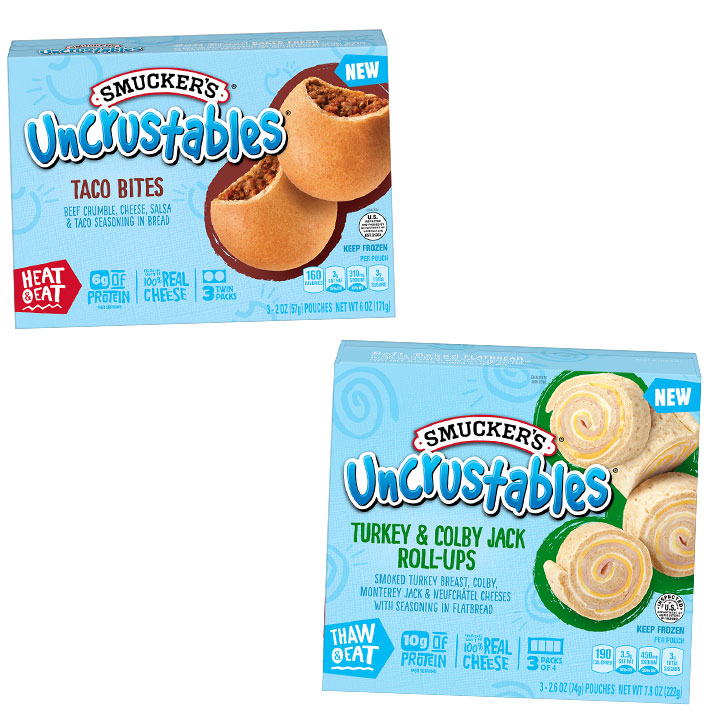 Uncrustables Bites & Rollups from Smucker's:
Uncrustables are stepping up their game and innovating on lunchtime favs yet again. Their iconic PBJs have been a freezer staple for 25 years and while they've released lots of flavor varieties over the past two decades, they've mostly stuck to the classic PBJ format – until now!
Uncrustables Bites bring a savory spin to these handheld sandwiches. Rather than peanut butter and jelly, these toasted treats come in Taco and BBQ Chicken flavors and filled with seasoned meats and gooey cheeses that'll warm you right up.
Uncrustables Roll-Ups are a take on classic deli sandwiches rolled up into easy to eat bites. There are two flavors, Uncured Ham & Cheddar and Turkey & Colby Jack, and both are rolled up in a crust-free flatbread. No need to heat these – just thaw them out for a few minutes, and they're ready to munch!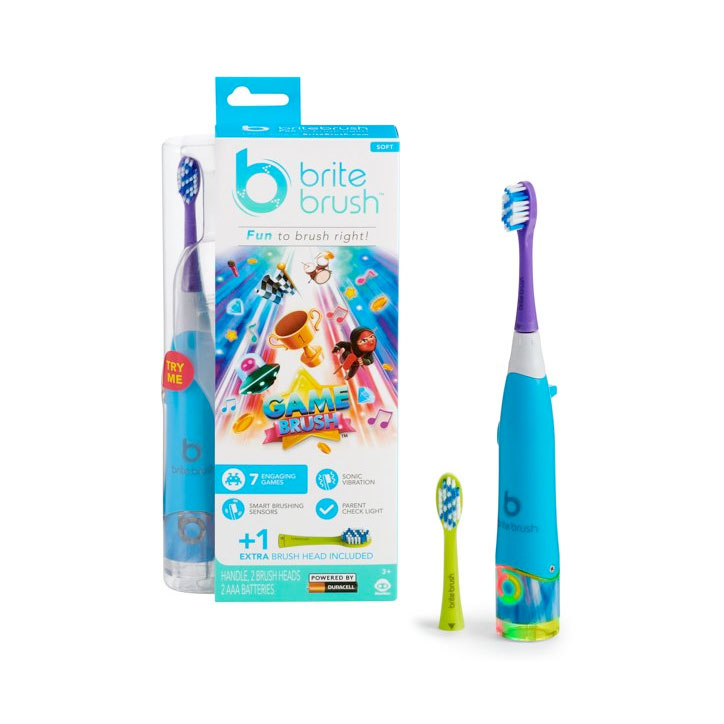 BriteBrush GameBrush from WowWee:
Who says brushing your teeth has to be boring? The BriteBrush GameBrush is taking dental hygiene to the next level.
This awesome toothbrush features 7 games to unlock and master: Space Attack, Soccer Pinball, Dance Star, Punch Master, Race Car Rally, Arcade, and Rockstar Jam. As you play through each one minute game, you'll level up your gaming skills and brushing abilities. You'll be rewarded for proper brushing techniques with star points that increase your ranking. See if you can get a full 10 stars!
Keep the momentum going! Your GameBrush will play lots of fun effects, lights, and provide haptic feedback as you get your brush on. This is a seriously fun way to shake up the bathroom routine that will have you looking forward to taking care of your teeth!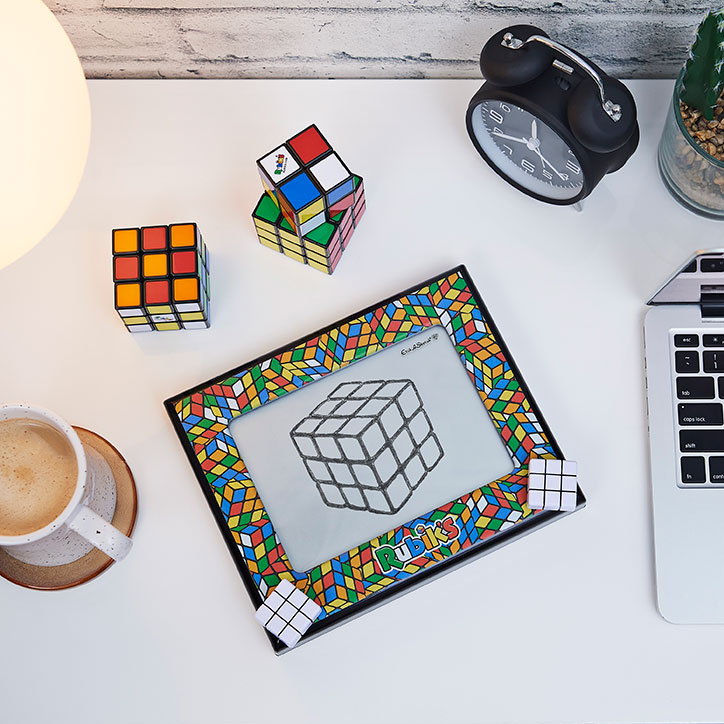 Etch-A-Sketch Rubik's Edition from Spin Master:
It's a milestone year for Etch-a-Sketch! The simple, yet magical toy is celebrating its 60th anniversary!
Spin Master has big plans for an official celebration in July, but has been releasing lots of Limited Edition Etch-a-Sketch products throughout the year. From a Diamond Edition shaped like a diamond with blinged-out knobs to a space-themed version celebrating the achievements of NASA, there's an Etch-a-Sketch for everyone. We're loving their latest release, which boasts a super colorful Rubik's Cube theme. The pairing of two iconic toys feels like a perfect match, as both are super simple concepts that have stood the test of time! Plus, the Rubik's Cube is celebrating a big birthday this year, too – 40 years!
The best part? It's a screen your parents won't beg you to step away from! Drawing on an Etch-a-Sketch is a great way to unplug and unwind. We like taking ours to the park or the backyard for some fresh air while we get our creativity on.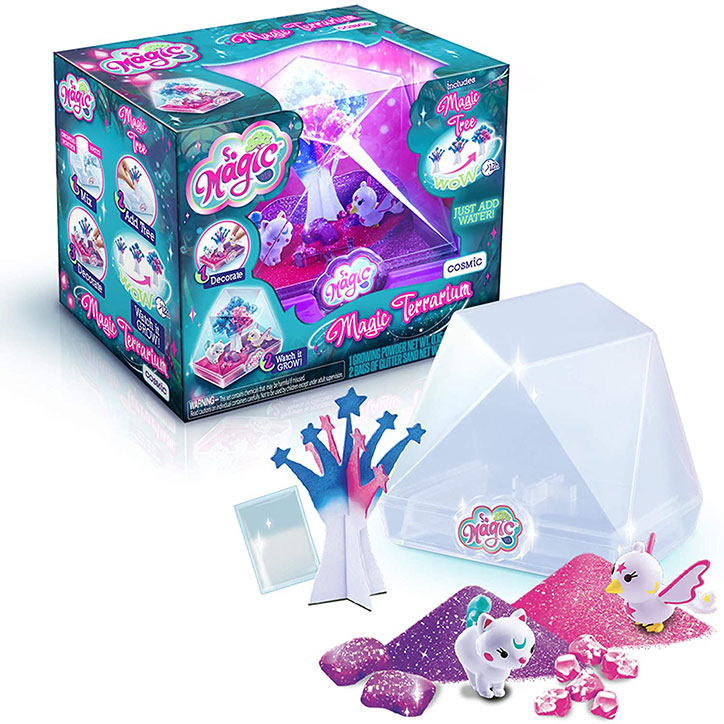 So Magic Magic Terrarium from Canal Toys:
We could all use a little escape from reality right now, which is why we're loving these amazing Magic Terrarium kits!
Each kit comes with everything you need for a magical DIY. Build your own fantasy world with blooming crystal trees, sparkling sand, shimmering rocks, and adorable collectible figures. The product line features smaller dome-shaped kits, medium-sized geometric kits like the one above, and a bigger Magic Wonder Garden set that combines the terrarium trend with a soothing zen garden.
Each features a theme that'll have you exploring a new world and dreaming big! Plus, when you're done, you'll have a share-worthy creation to display in your room!
Did you miss HEART EYES as much as we did? We think you'll love our bath and beauty picks that'll help refresh your mood, skin, and overall vibe!