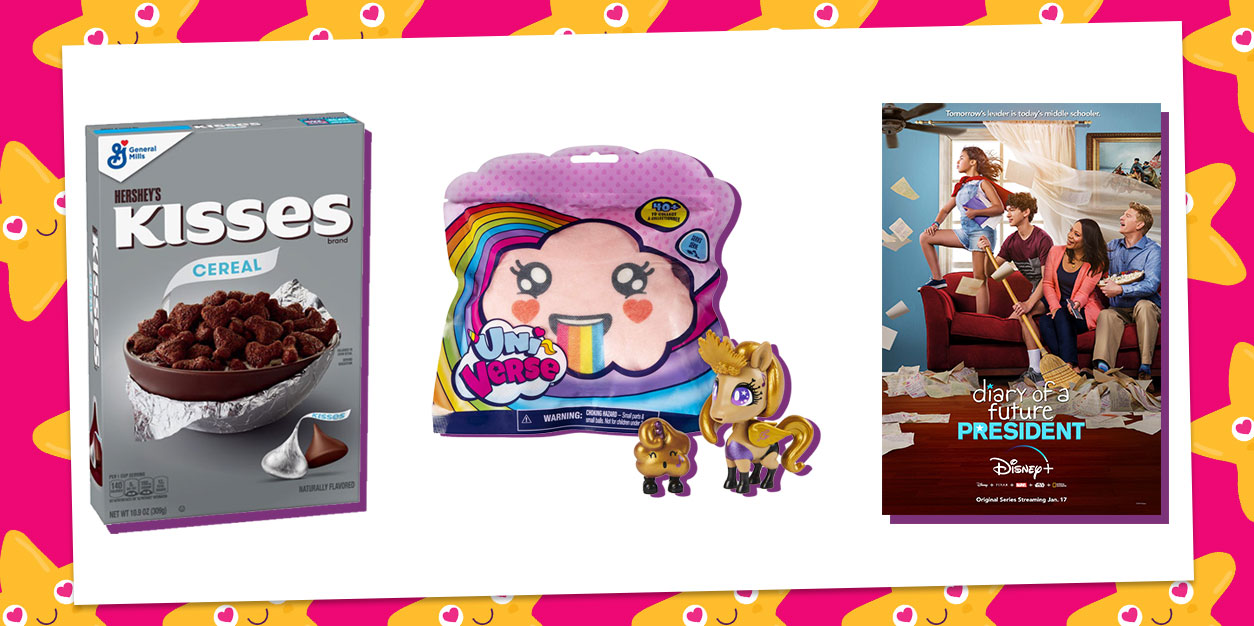 HEART EYES: Candy Cereal, Surprise Crafts, and Future Presidents
HEART EYES is a monthly series on YAYOMG! where we keep you in the know about all the best new stuff that will have you twinning with your favorite emoji.?

*NOTE: Our HEART EYES roundup is hand-curated by the YAYOMG! Team. Some of our picks are items that we have received for free for reviews. Our recommendations are based on items we loved and think our readers will love. We do not use affiliate links.
We're kicking off the new year with the latest edition of HEART EYES, overflowing with fresh new finds you'll be obsessing over all month.
With the holidays behind us, it's time to start looking ahead to what's to come – both in terms of your life AND your stuff! This month's list features everything from candy-inspired breakfast cereal to unbelievably cute craft kits. We're looking forward to witchy magic when The Owl House premieres on Disney Channel and starting up our next collection in the form of Uni-Verse Unicorns!
Ready to dive in? Here's all the swoon-worthy stuff we think will give you heart eyes this month!
HEART EYES: January 2020: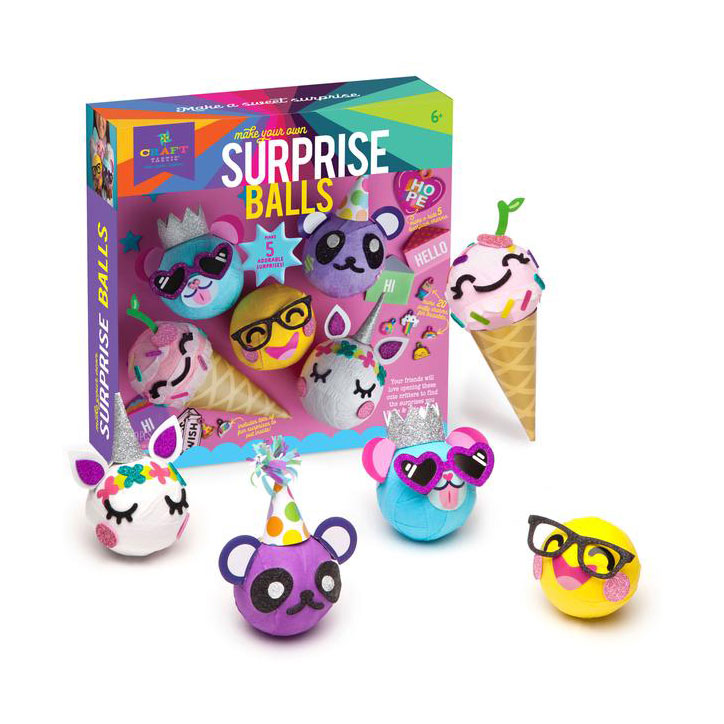 In need of a super cute handmade gift you can share with your squad? With this adorable Make Your Own Surprise Balls craft kit from Ann Williams, you'll be the queen of all things DIY!
The kit comes with everything you need to create and decorate 5 unique surprise balls bursting with as much personality as your BFF. Styles include a unicorn, a koala, a teddy bear, an emoji, and an ice cream cone. Stash charms, notes, and handmade bracelets inside each surprise ball to really make their day as they unbox this special surprise.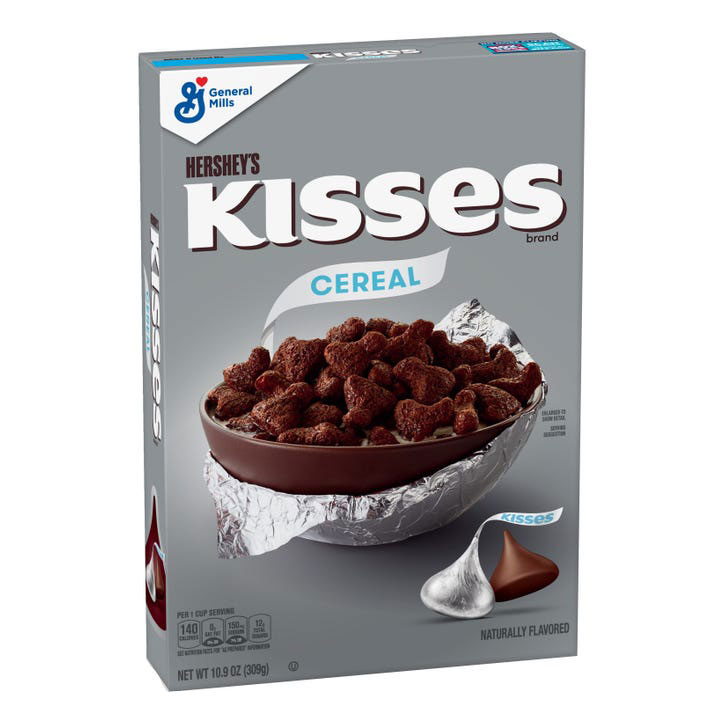 Hershey's Kisses Cereal from General Mills:
Candy for breakfast? Count us in! General Mills is bringing big sugar energy into 2020 with its newest cereal releases. We're sweet on the idea of eating Hershey Kisses for every meal, but they've also added a fruity Jolly Rancher Cereal and Reeses Puffs Big Puffs to their most recent breakfast aisle lineup.
We haven't had the opportunity to taste them just yet, but we imagine the Hershey's Kisses Cereal brings a nice crunch and a rich, bold chocolate flavor. Plus, we're already drooling over the idea of slurping up the chocolate milk left at the bottom of the bowl once we're done!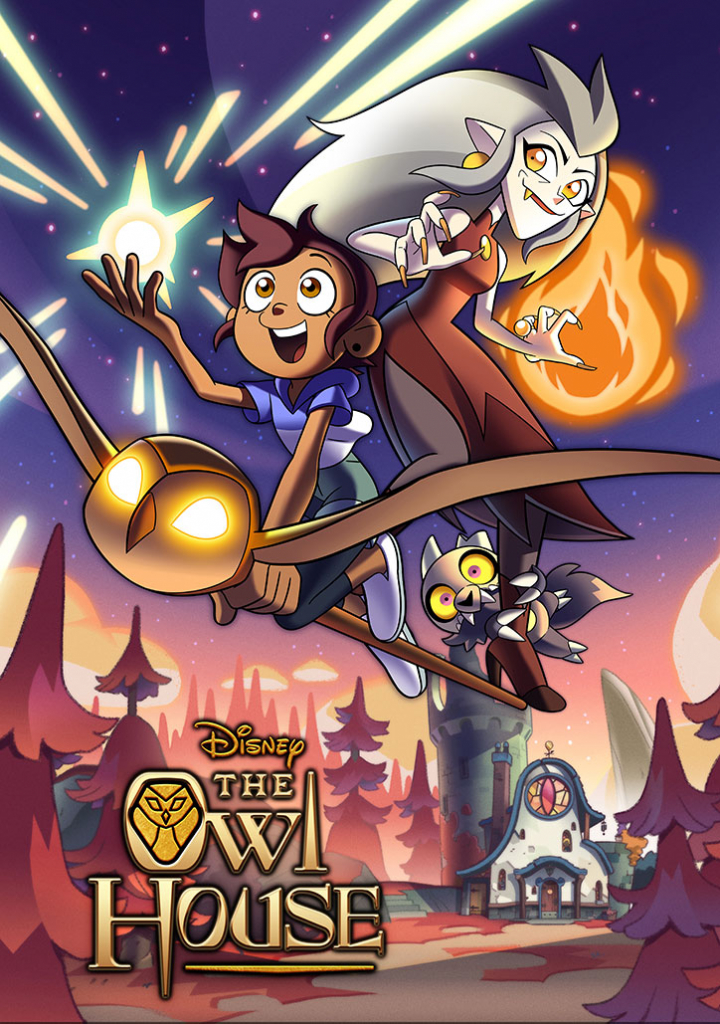 The Owl House on Disney Channel:
If you're all about magical witchy girls and amazing fantasy adventures, The Owl House is about to be your new favorite show!
Hitting Disney Channel on January 10th, The Owl House focuses on Luz, a self-assured teenager who accidentally stumbles on a portal to another dimension. Humans aren't exactly a fan-favorite in this mysterious new place, so Luz has to keep her identity a secret to blend in at witch school. Despite not having magical abilities of her own, she's determined to learn the witchy ways and teams up with a snarky and rebellious witch named Edna.
With rich world-building, laugh out loud moments, and LOTS of mysterious twists, The Owl House is sure to become a fan-favorite!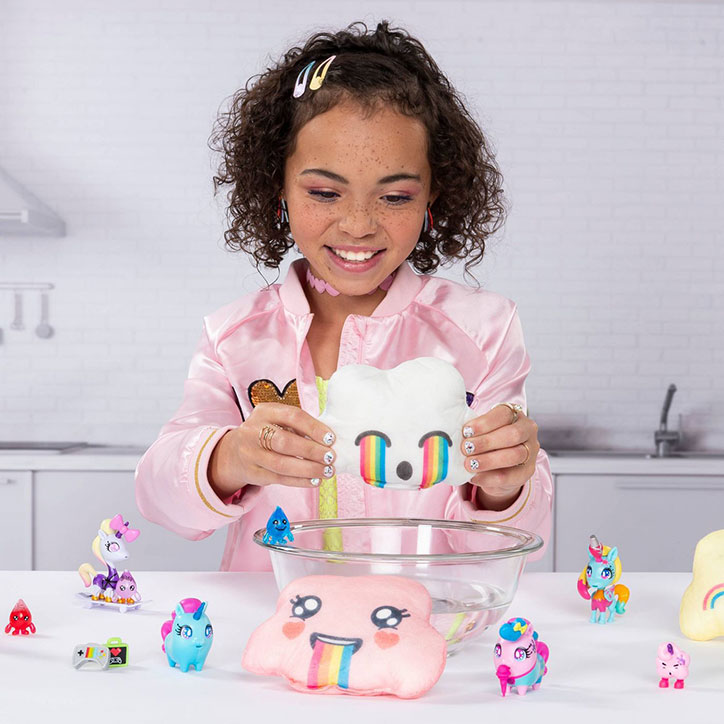 Uni-Verse Unicorn Collectibles from Spin Master:
Unicorns are thriving in 2020, and Spin Master's adorable new Uni-Verse collectibles are all the proof you need!
These new surprise toys boast a super magical unboxing experience. Grab a bowl of water, dunk in the super-cute cloud, and watch as it magically dissolves, revealing your unicorn inside. There are over 40 unique styles to collect, and each comes with a matching friend, accessories, and a scratch-off bio card so you can learn about all their favorite things. We're all about these colorful cuties!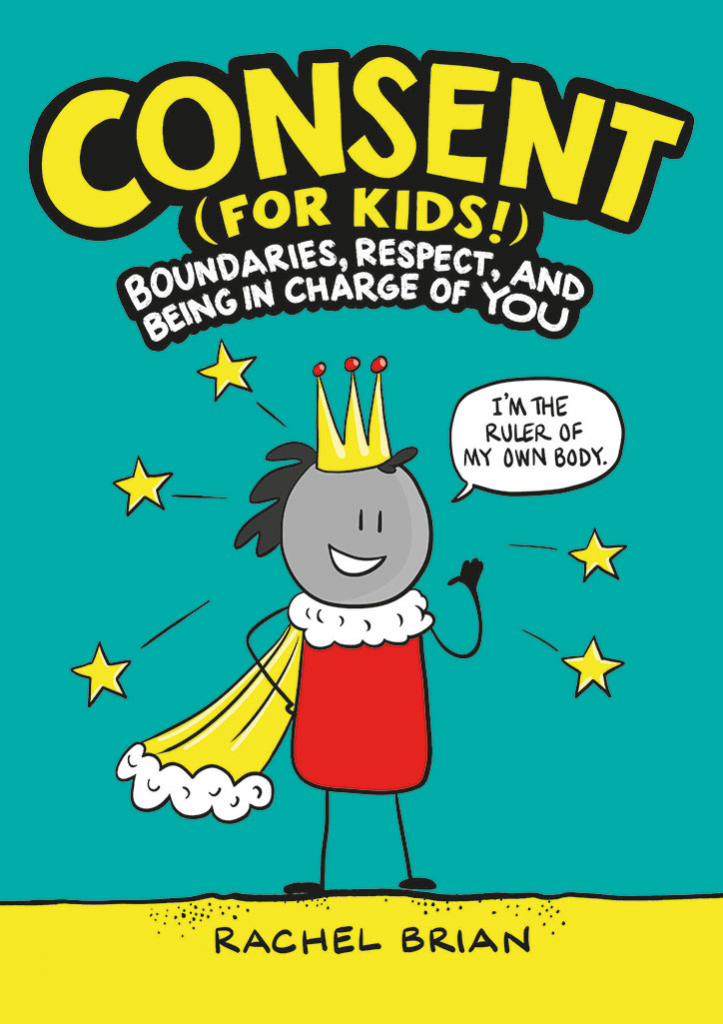 Consent (for Kids!): Boundaries, Respect, and Being in Charge of YOU by Rachel Brian:
If you're a kid with a body, then it's crucial for you to learn about consent. This might feel like an intimidating topic to bring up at home, but your boundaries, how your body works, and being able to spot negative signs or uncomfortable situations is essential for ALL kids to understand.
That's why we're loving this new book by Rachel Brian. Inspired by her viral video Tea Consent, Consent (for Kids!) teaches important lessons about consent in an easy to understand way – through super funny comics! It's a great stepping stone for families to start having vital conversations while also empowering kids not just to feel in control of their own bodies, but in learning to be respectful of others as well.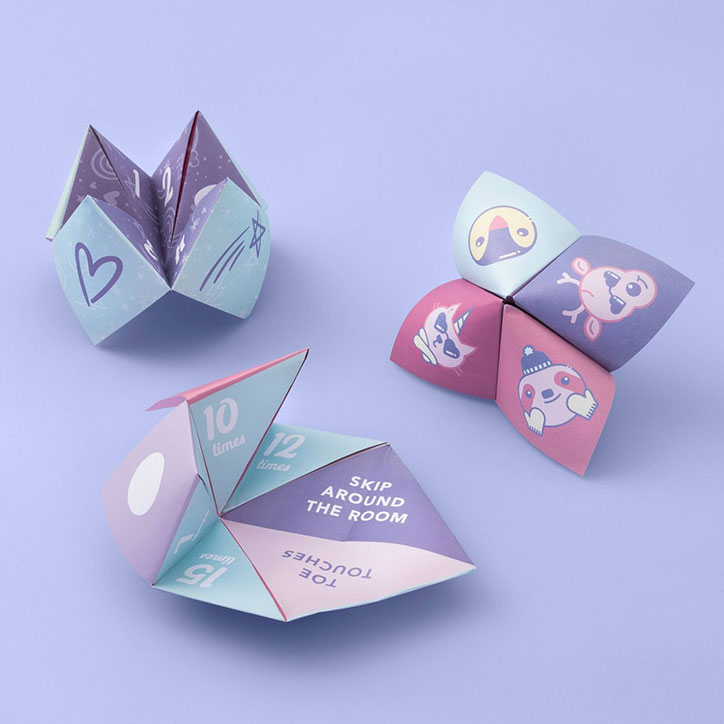 DIY Fortune Teller Pad from Target:
Target's More Than Magic collection is one of our absolute favorite product lines at the moment. They totally GET tween girls, and it shows in every aspect of the lineup from clothing and accessories to stationery and beauty products. Everything features amazing designs, soft colors, and products that you'll feel excited to use.
We're loving this DIY Fortune Teller Paper Pad. Perfect for stashing in your backpack or bringing over to a friend's house, each pre-printed sheet is easy to fold up for on the go fortune-telling. It's a fun way to kick off the new year with your BFFs!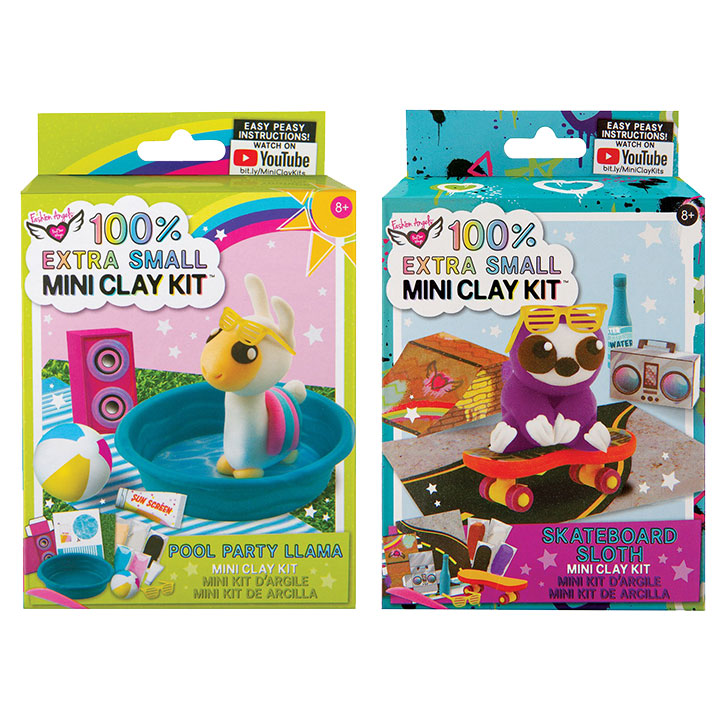 100% Extra Small Mini Clays Series 3 from Fashion Angels:
These small crafts bring lots of BIG fun! The first two series of Mini Clays from Fashion Angels were food-themed, featuring tiny sushi, mini cupcakes, and other deliciously cute takes on the tiny food trend. For series 3, they're switching things up, animal style!
Each kit features everything you need to craft an adorable air-clay friend and set up a share-worthy scene starring Pool Party Llamas, Skateboard Sloths, and more. These quick crafts are perfect for a lazy weekend at home, and with 6 new styles, you'll want to collect and display them all!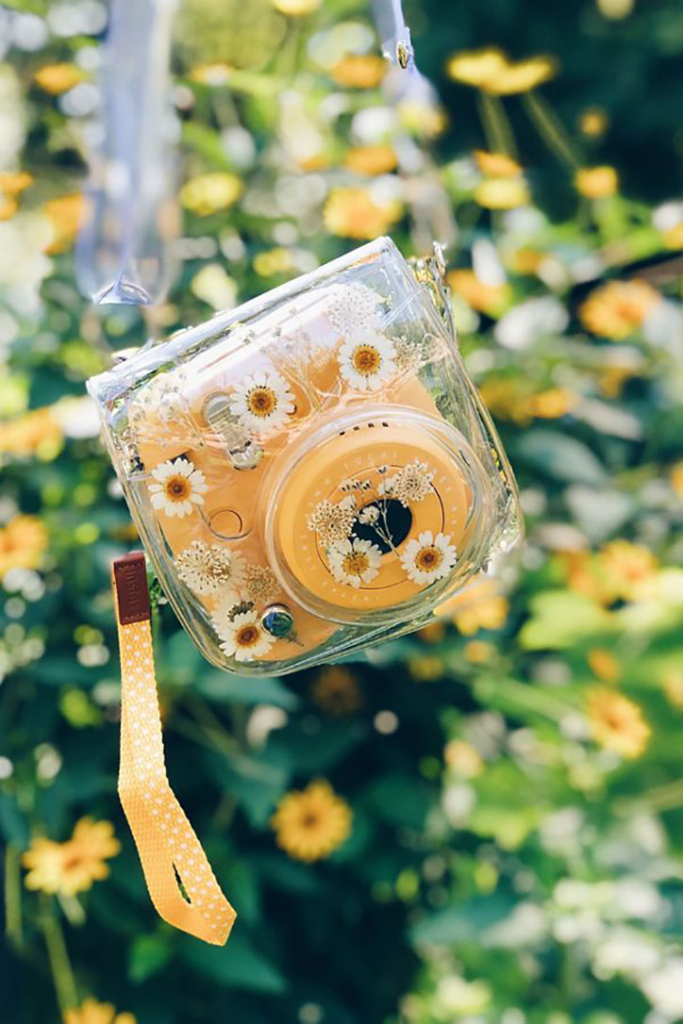 Pressed Floral Instax Mini 8/9 Camera Bag from Urban Outfitters:
Sure, winter has only just begun, but it's never too early to start dreaming of Spring! Channel those warm-weather vibes with this pressed floral bag for your Instax Mini.
We love this camera bag specifically because the clear style shows off the vibrant colors of your Instax camera, transforming from an instant camera to an instant accessory! Plus, having a hands-free way to carry your camera around means you'll be able to stay in the moment on all your big adventures!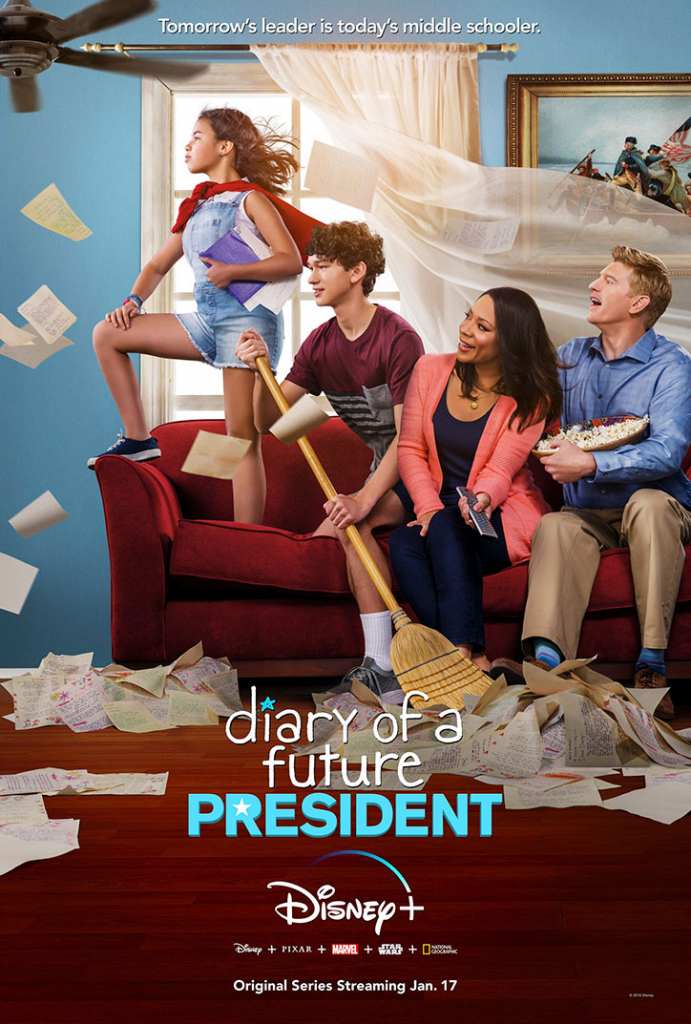 Diary of a Future President on Disney+:
Girls can do anything, but first, they have to navigate the pressures of middle school!
In this empowering new Disney+ series, 12-year-old Cuban American Elena Cañero-Reed dreams of one day becoming the President of the United States. Told through diary entries documenting her day to day middle school struggles and flash-forwards to her political campaign in her adult life, viewers get to witness an ambitious future president in the making! It sounds super inspiring, and we can't wait to cozy up on the couch for the first episode, dropping on Disney+ on January 17th.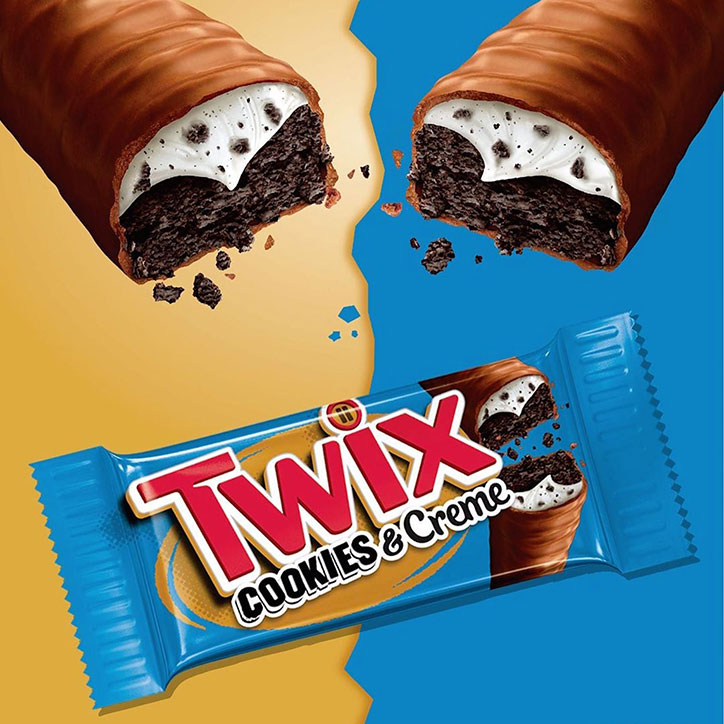 Twix Cookies & Creme from Mars, Inc.:
It's time to put aside the Left Twix vs. Right Twix debate, because there is one thing we can all agree on – Cookies & Creme Twix sound AMAZING!
Filled with a crunchy dark chocolate cookie and sweet, gooey cream filling, they're quite possibly the best Twix ever. They're officially hitting shelves this month, but some stores already have them in stock, so be sure to scour the candy aisle next time you're out on a snack run!
Now that you're in the know about all the best new stuff, find out what all your favorite stars are looking forward to in 2020!