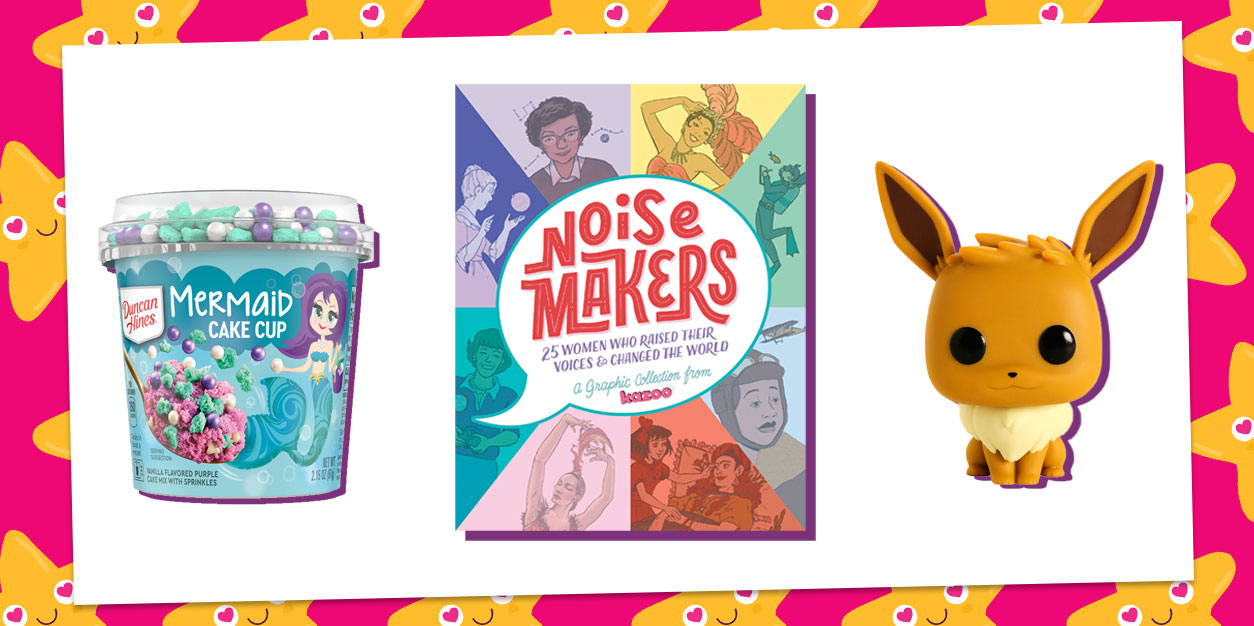 HEART EYES: Amazing Women, Baby Yoda, and Froot Loops Peeps Pops
HEART EYES is a monthly series on YAYOMG! where we keep you in the know about all the best new stuff that will have you twinning with your favorite emoji.?

*NOTE: Our HEART EYES roundup is hand-curated by the YAYOMG! Team. Some of our picks are items that we have received for free for reviews. Our recommendations are based on items we loved and think our readers will love. We do not use affiliate links.
We're wishing a very happy birthday to HEART EYES! As this roundup series turns one, we're about to head to New York Toy Fair to take a sneak peek at tons of toys, games, and other amazingness that will likely make it's way to this list later this year!
While we check out what's to come, you can check out what's already arrived in our latest edition of HEART EYES! From science-driven sitcoms to mermaid-inspired desserts, our February roundup has got it all.
HEART EYES – February 2020: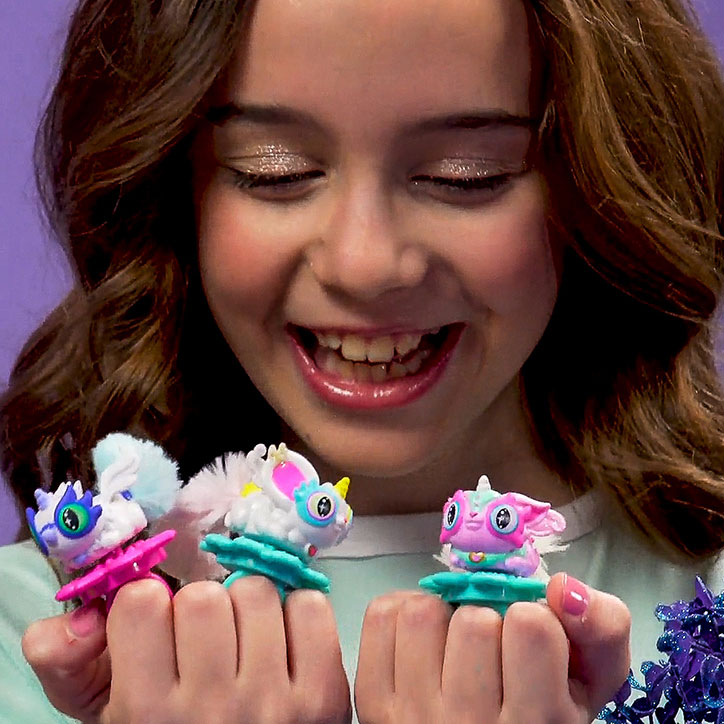 Pixie Belles Babies from WowWee:
If you love all things cute and small, you're going to love the tiny new additions to the Pixie Belles family – Pixie Belles Babies!
Each of the loveable Pixie Belles Babies blooms from an enchanted petal pod that doubles as a display. The 25 collectible critters feature ultra-soft, fluffy tails and pretty pastel colors, making them perfect for matching to your mood or swapping with friends. Pixie Belles Babies are happiest when they're with you, so pop them on their colorful flower rings and spin them around to share a magical moment together!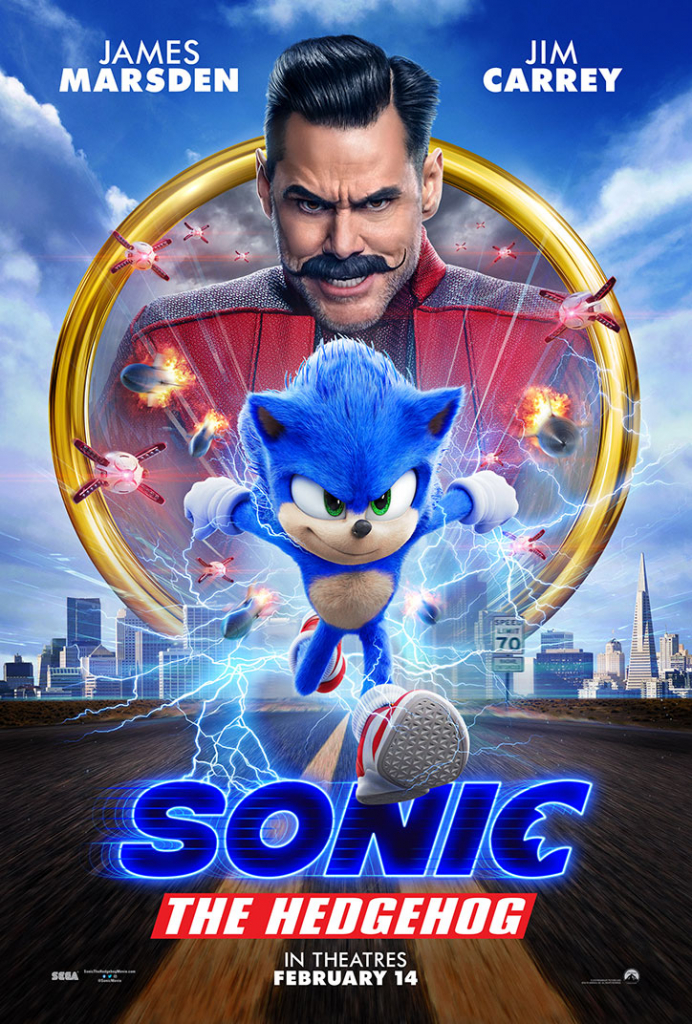 Gotta go fast! Everyone's favorite blue hedgehog is hitting the big screen for the first time ever!
We loved every minute of this high energy, fast-paced adventure. Every scene is action-packed, full of laughs, and the film is an absolute blast to watch from start to finish. Jim Carrey is comedy gold as Dr. Robotnic, the visuals are incredible, and the film has a surprising amount of heart. Whether you're a fan of the Sonic games or you've never picked up a controller, you'll absolutely love watching the blue blur as he races across the screen.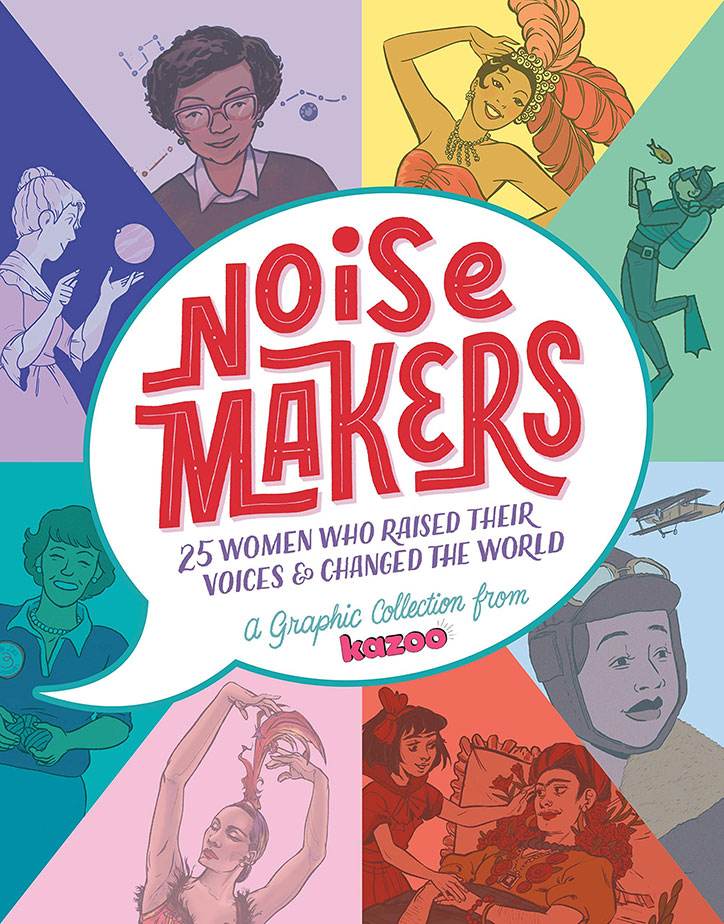 Noise Makers: 25 Women Who Raised Their Voices and Changed the World: A Graphic Collection from Kazoo Magazine:
Kazoo empowers girls to embrace their inner changemaker with their amazing quarterly magazine, and now they've released their very first book!
Noise Makers spotlights 25 extraordinary women through informative and colorful comics – all written and illustrated by women and non-binary artists! Featuring scientists, activists, and detectives alike, Noise Makers shares the stories of passionate women in every field.
From the brilliant Hedy Lamarr to the revolutionary Raye Montague, you'll learn about the fearless women throughout history who weren't afraid to speak up, stand out, and make a little noise. We think it's a must-read for every girl with big dreams!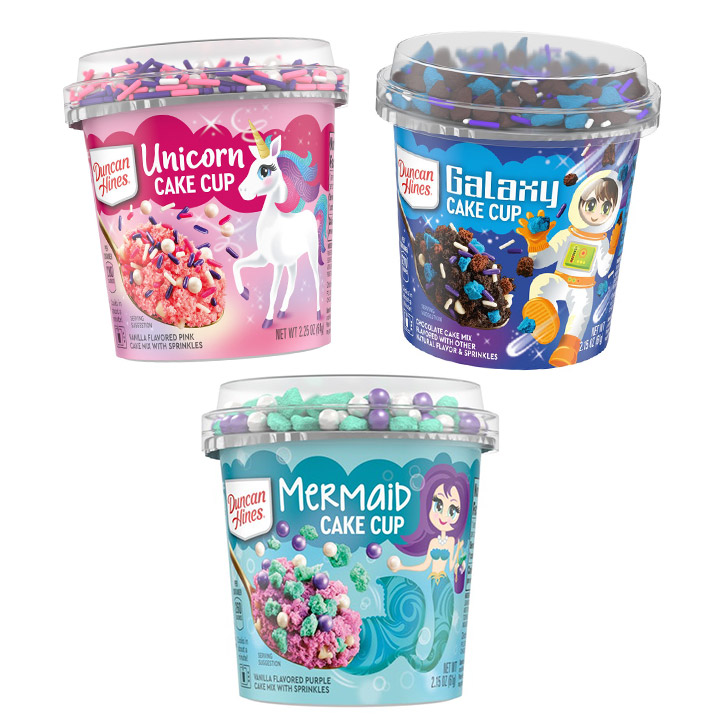 Unicorn, Galaxy, and Mermaid Cake Cups from Duncan Hines:
Magical color changing cake cups, you say? Count us in!
These new single-serve treats from Duncan Hines are as whimsical as they are delicious. For less than the price of your usual Starbucks order, you can have a tasty dessert in less than a minute. Plus, they're super easy to make, perfect for a pre-homework treat. Put away your whisk and your muffin tins, all you need is a little bit of water, a spoon to stir with, and a microwave.
Each of these fantasy themed cake cups features color-changing vanilla or chocolate cake and lots of shimmery sprinkles! YUM!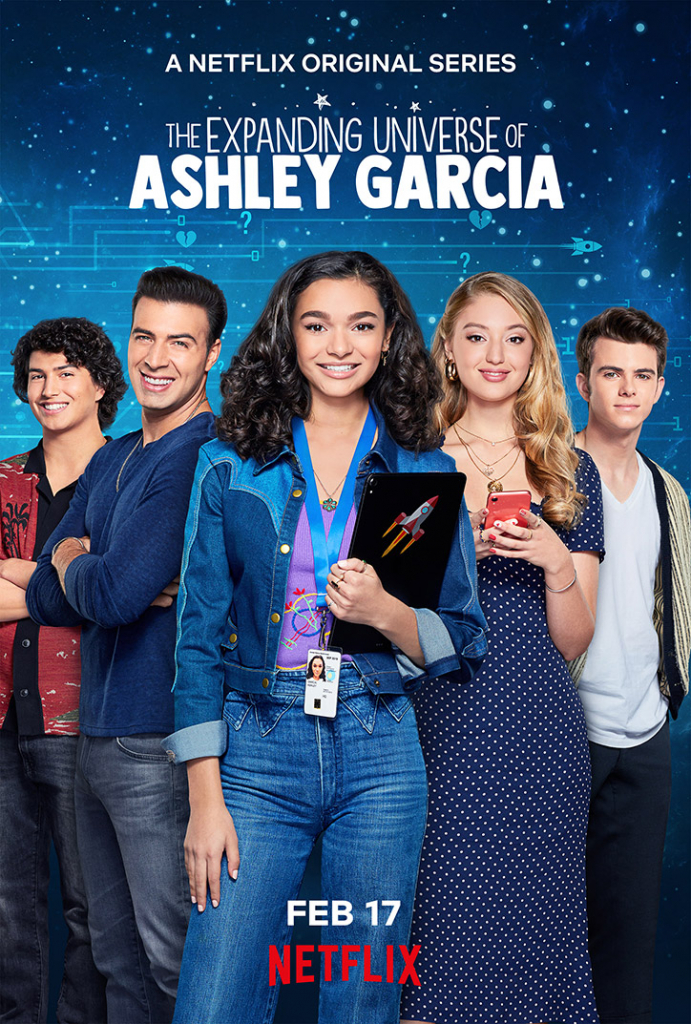 The Expanding Universe of Ashley Garcia on Netflix:
In need of a new series to watch during family time? We think you'll love The Expanding Universe of Ashley Garcia!
The hilarious and heartwarming new Netflix series brings the girl-power as it follows 15 ½-year-old Ashley Garcia as she moves across the country for her dream job as a robotics engineer. Ashley's genius-level smarts are something we can all aspire to, but when it comes to navigating first-crushes and teen-life, she's super relatable!
Before you watch, get to know series star Paulina Chávez as she dishes on what it was like to play such an empowering character!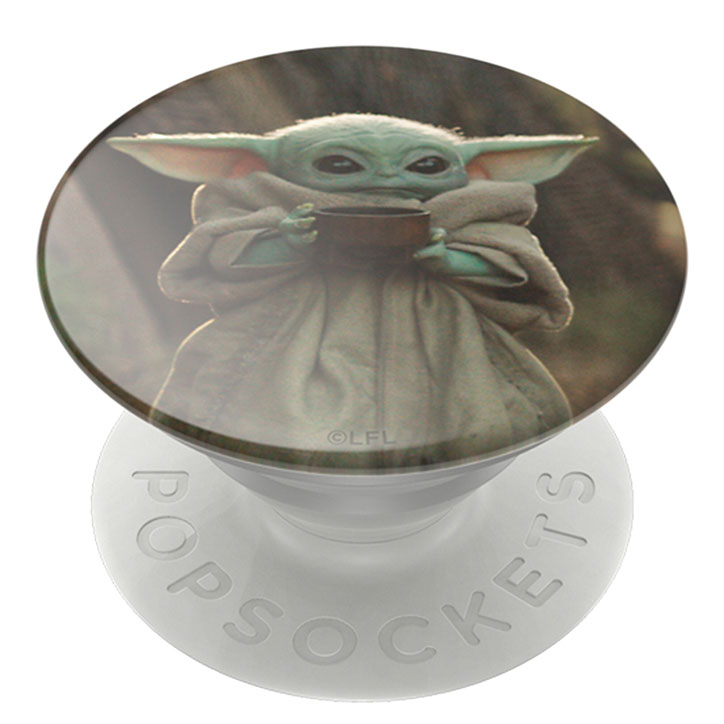 Baby Yoda PopGrip from PopSockets:
Bring the Force to your phone with this super cute PopGrip!
Whether you're using this PopSocket to stand up your phone while binging the latest episodes of HSMTMTS on Disney+ or gripping it while snapping the perfect selfie, Baby Yoda will be there by your side the entire time, keeping your phone steady and looking super cute.
You can grab this one at Claire's or head to the PopSockets site for even more choices featuring characters from the Star Wars universe.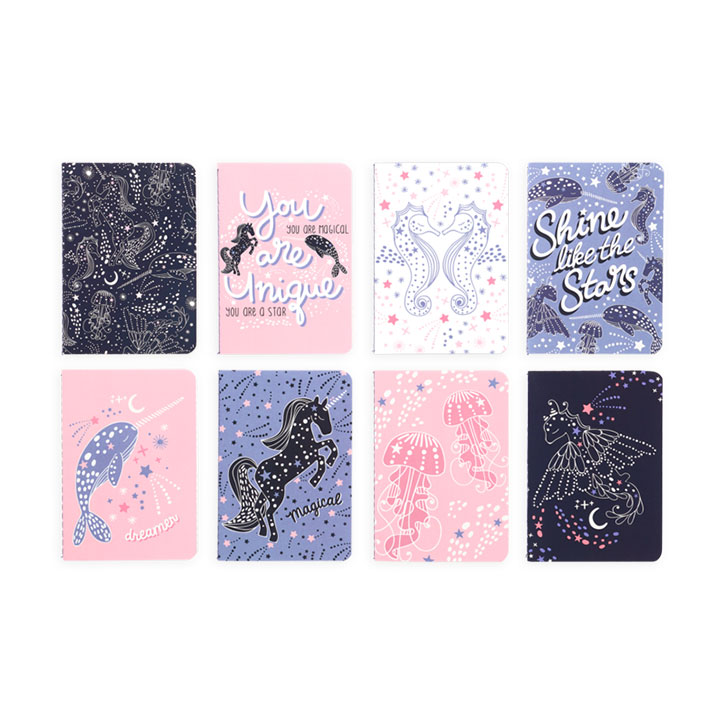 Celestial Stars Pocket Pal Journals from OOLY:
We're totally swooning over these new Celestial Stars mini journals from OOLY. The set features 8 striking designs inspired by the stars, featuring constellations of everything from narwhals to jellyfish.
Use these softly colored pocket-sized journals to make lists, chase your dreams, or keep track of all the goals you're currently crushing!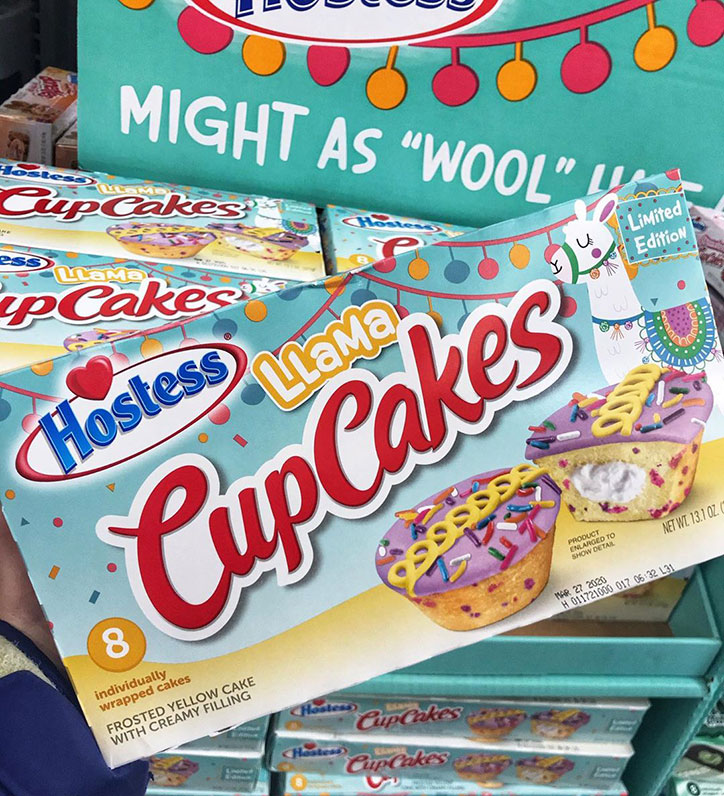 Llama CupCakes from Hostess:
Llamas are making their mark as the next big snack food trend. From cereal to granola bars, these adorable creatures are popping up everywhere, bringing along their pastel vibes just in time for Spring.
These new CupCakes from Hostess feature a moist yellow funfetti cake topped with lavender frosting, colorful sprinkles, and of course, a legendaryCupCake swirl. Pack them in your lunch bag for a burst of cuteness that's sure to cure your midday blues.
Llamas not your style? Hostess also has Strawberry, Mint Chocolate, and Iced Lemon CupCakes hitting shelves soon.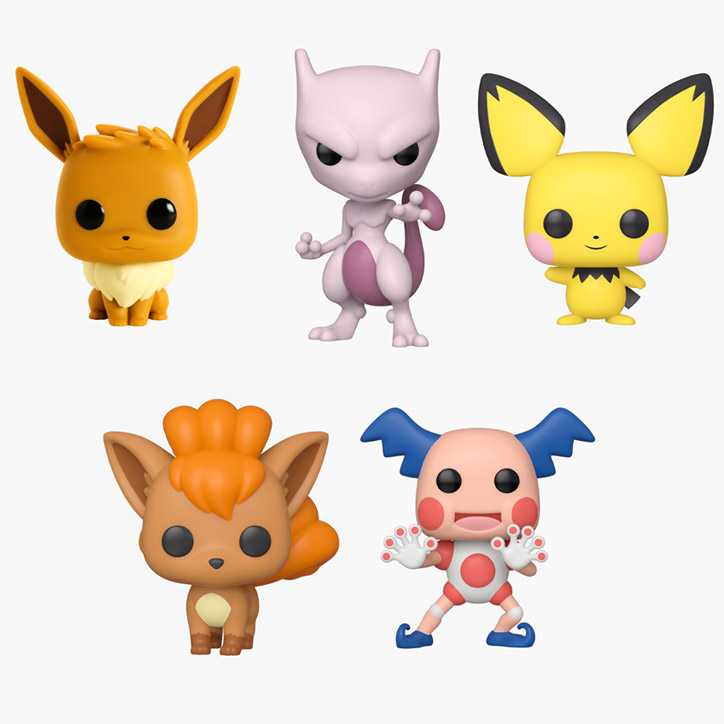 More Pokémon Pop! Collectibles from Funko:
Gotta collect 'em all! Eevee, Mew, Pichu, Vulpix, and Mr. Mime have appeared as the newest editions to Funko's line of Pokémon Pop! collectibles.
Whether you're working on completing your Pokédex or just want to snag your favs, these new Pokémon figures are sure to look adorable on display in your bedroom or next to your gaming consoles. Who will you choose as your Pokémon partner to join you on your next big adventure?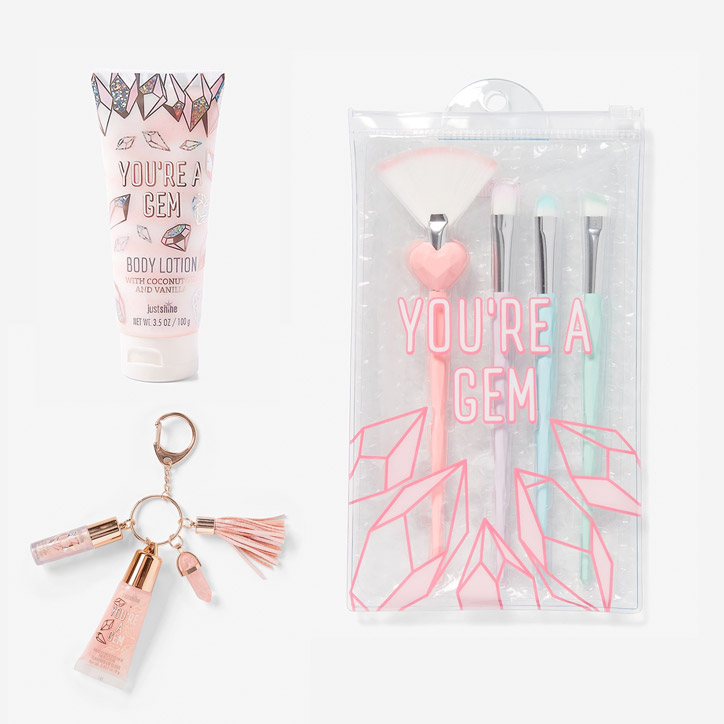 You're a Gem Cosmetics from Justice:
In need of a shimmering lip gloss or a super cute clip-on antibacterial for your backpack? Look no further than the new You're a Gem collection of cosmetics and body products from Justice.
They have a few new additions to the Just Shine line, but we're currently obsessing over their gem-inspired collection. From makeup brushes in gem-tone shades to coconut vanilla scented bath fizzies, the items in this new collection will make a perfect addition to your daily routine and leave you shining bright!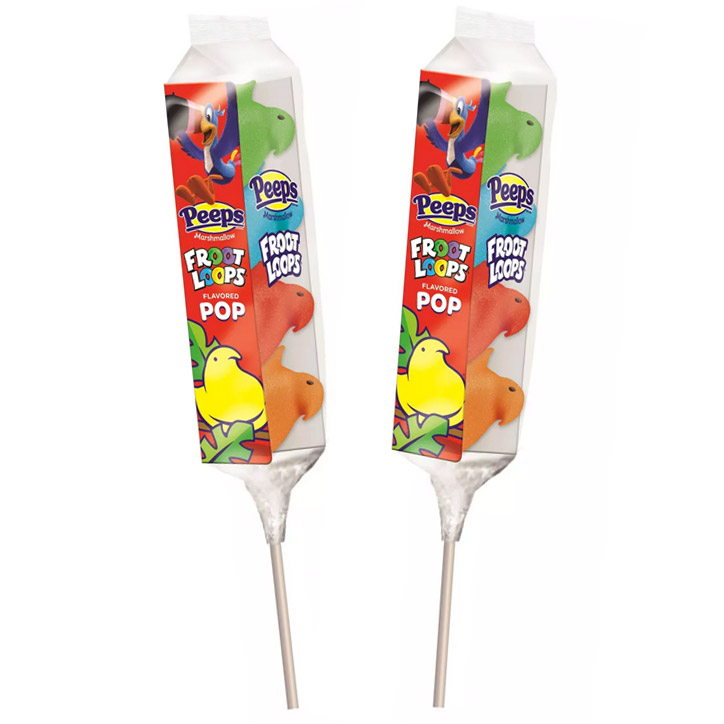 Froot Loops Flavored Chick Pops from Peeps
Froot Loops are having a serious moment. From PopTarts to chocolate bunnies, the delicious breakfast cereal has been popping up pretty much everywhere lately, and we're totally here for it!
Peeps and Froot Loops have joined forces for the ultimate fruity, marshmallowy mashup treat! Each Froot Loops flavored Peeps Pop features four iconic Peeps chicks that look (and taste) like your favorite breakfast cereal. Follow your nose to Target and Walmart to snag a few during the Easter season!
Want to see what you missed last month? Check out the January edition of HEART EYES for collectible cuties, tiny crafts, and more!