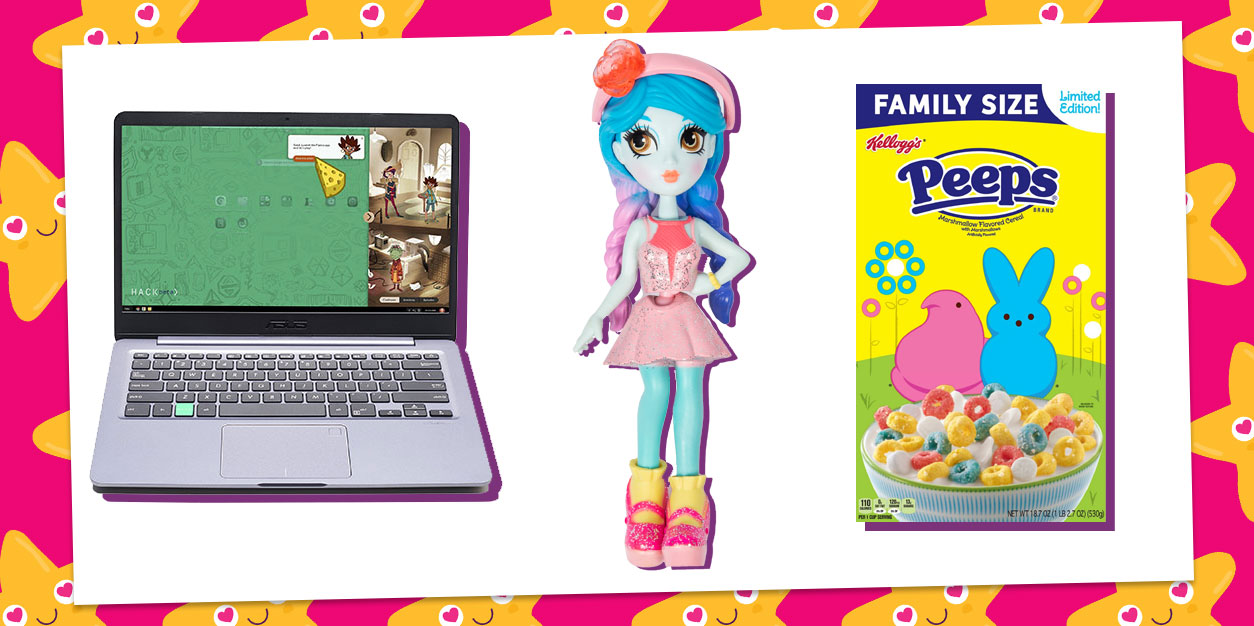 HEART EYES: Hackable Tech, Stylish Collectibles, and Girl Power Icons
Heart Eyes is a new monthly series on YAYOMG! where we're keeping you in the know about all the latest and greatest stuff that will have you twinning with your favorite emoji. ?

*NOTE: Our HEART EYES roundup is hand-curated by the YAYOMG! Team. Some of our picks are items that we have received for free for reviews. Our recommendations are based on items we loved and think our readers will love. We do not use affiliate links.
With a constant flow of new video games, toys, movies, and products releasing on the regular, it can sometimes be hard to keep up. That's why we created Heart Eyes, a new monthly series on YAYOMG! where we're dishing on all the best new stuff!
From the newest DCOM to collectible mini-dolls with totally amaze style to a fully hackable laptop, this month's edition of Heart Eyes has a little bit of everything.
Ready to check out our first-ever Heart Eyes picks? Keep on scrolling!
Heart Eyes – February 2019:
Off the Hook Collectible Style Dolls from Spin Master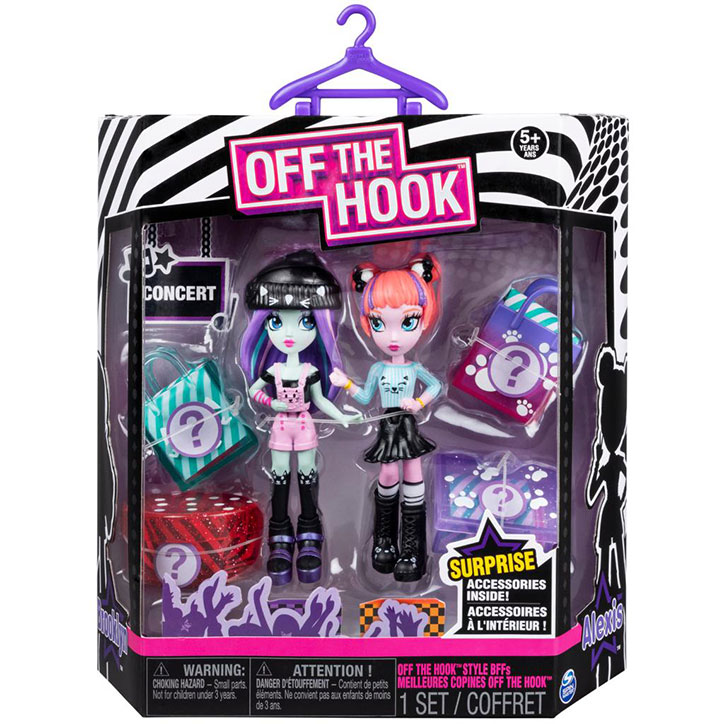 We're always on the lookout for unique new collectibles, and the new Off the Hook series from Spin Master have totally stolen our hearts. From the perfect use of pastels to the emphasis on friendship and customizability, we're seriously swooning over this new series of mini dolls. There are 6 different characters to collect, all with their own unique styles, personalities, and mix and match-able outfits.
Kim Possible on Disney Channel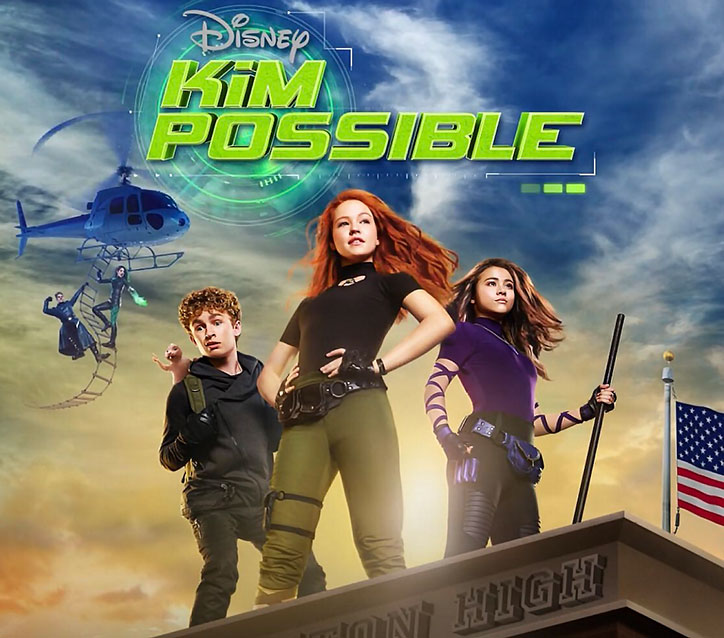 What's the sitch? Disney Channel is rebooting one of our childhood heroes in the best way possible – by giving her a live-action DCOM! Kim Possible is equal parts empowering kick-butt hero and struggling high school freshman that makes her totally relatable, while also making her a girl power icon. We can't wait to see her story come to life in a whole new way on February 15th.
Get hyped up for the premiere by taking our Call Me, Beep Me Lyrics Quiz!
Piranha Plant amiibo from Nintendo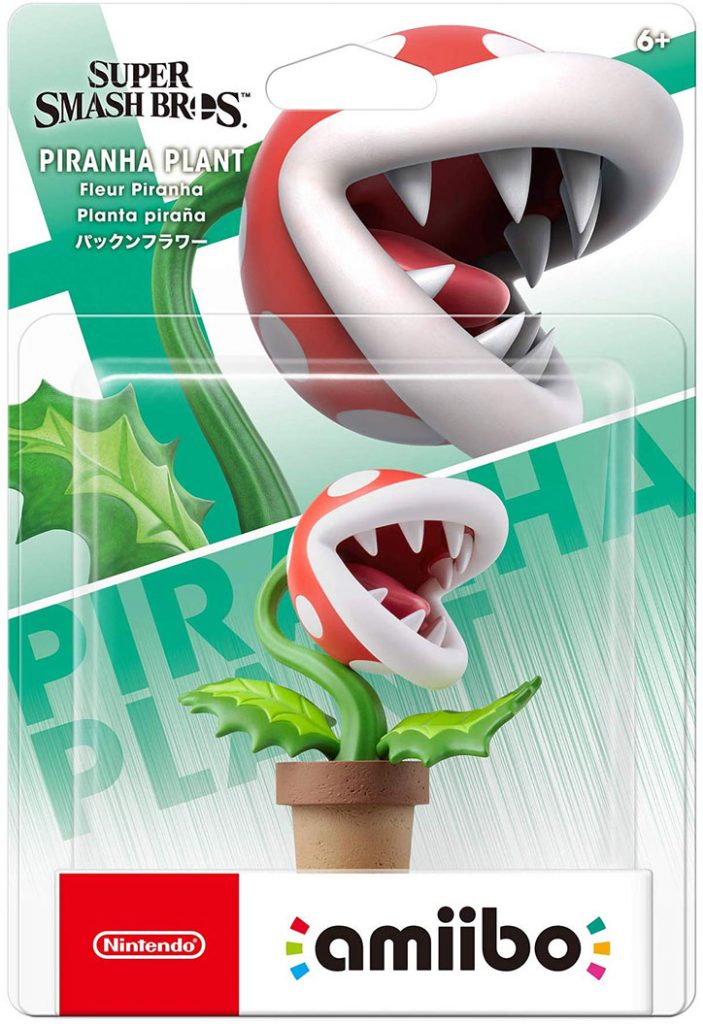 From the moment Nintendo announced they were turning Piranha Plant into an amiibo, we were totally on board. Piranha Plant joined the Super Smash Bros Ultimate lineup last week as free DLC for anyone who purchased the game before 1/31.
Missed your chance? You can still pick it up in the eShop for $5. Using Piranha as your main makes from some pretty hilarious gameplay, so it's totally worth it. (For added cuteness, try inhaling Piranha when you're playing as Kirby – you won't be disappointed!)
We've had our eye on the Piranha Plant amiibo for a while now, and we're so excited to finally add it to our collection on February 15th.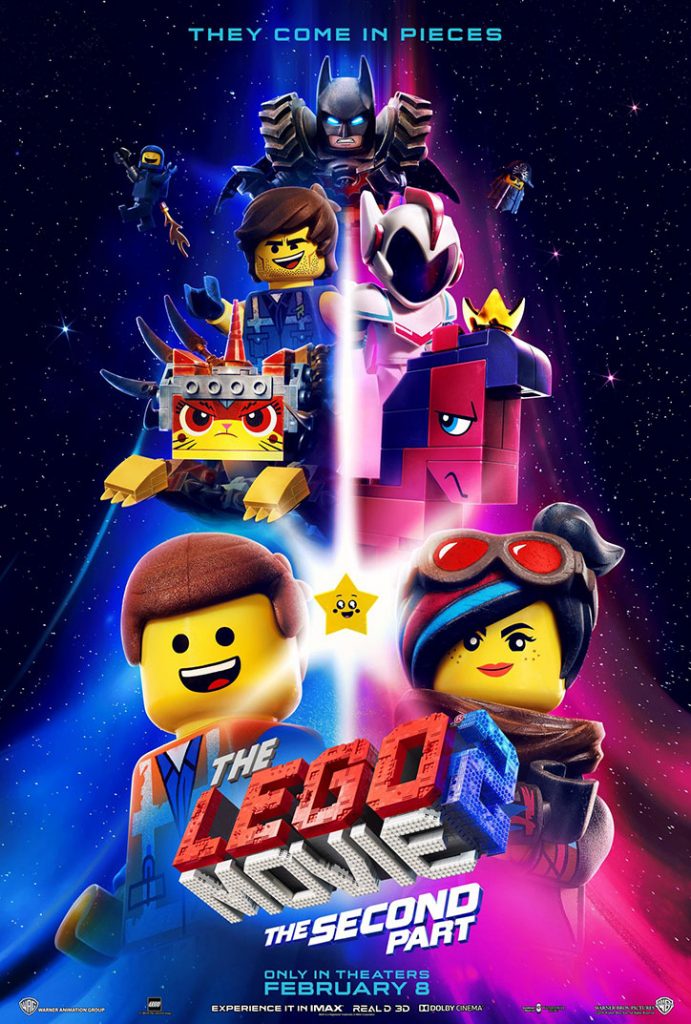 Everything is awesome because The LEGO Movie 2: The Second Part hits theaters in just a few days. We can't wait to see Emmett, Wyld Style, Batman, and the rest of the gang in action on the big screen once again. Get ready for lots of laughs, musical moments, big action sequences, and amazing cameos (shoutout to Ruth Bader Ginsburg!) that'll have you lining up to see it again as soon as the credits roll.
We dare you to see the movie and not get Catchy Song stuck in your head when the film hits theaters on February 8th! Still LOL-ing over the LEGO Batman Movie? Us too! See if you can ace our quotes quiz!
We Bare Bears Pop! from Funko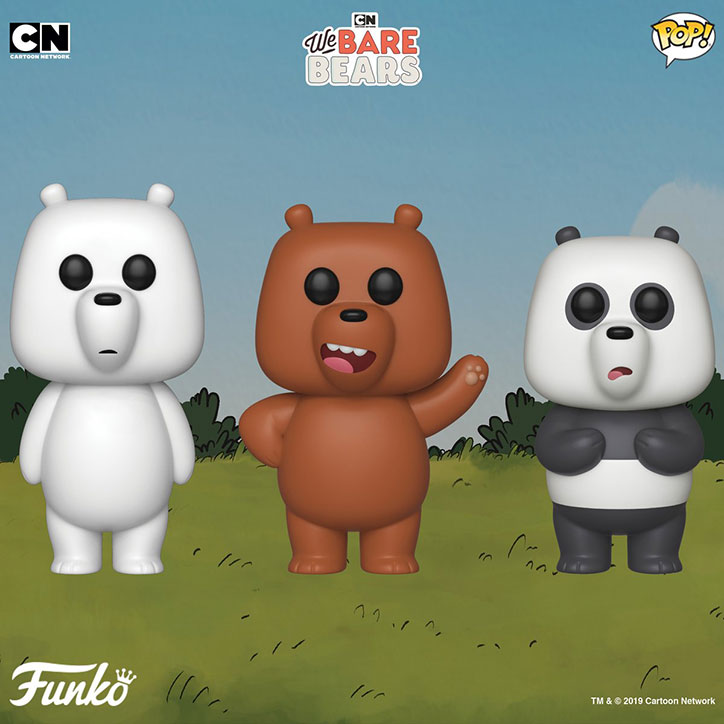 We are die-hard We Bare Bears fans and avid Funko collectors, so we literally squealed with glee when we saw our favorite bear bros were finally getting the POP! treatment.
If you're all about Grizz, Ice Bear, and Panda, you can pick up these figures for your collection starting this month. Fingers crossed that we'll see a Bear Stack POP! headed our way as a future release.
Peeps Cereal from Kellogg's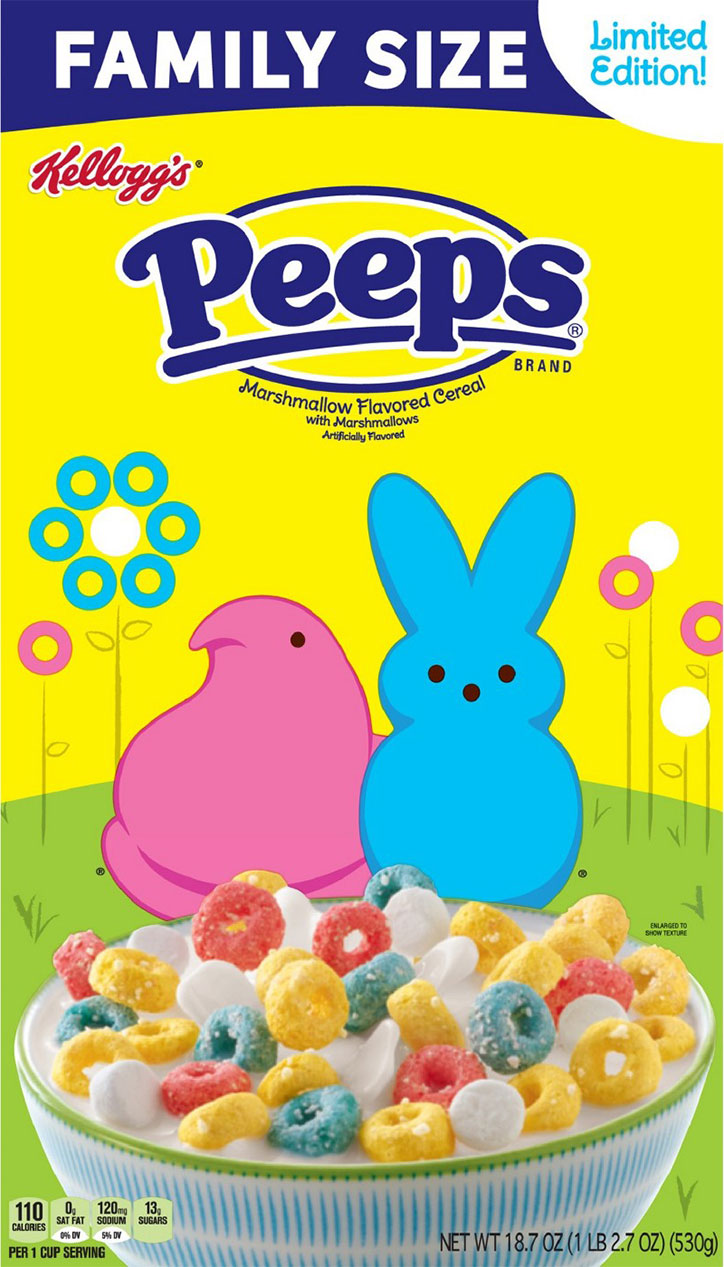 No, your eyes aren't playing tricks on you. Peeps Cereal is a real thing that you can totally eat. Complete with colorful marshmallow flavored cereal pieces and marshmallow bits, Peeps Cereal makes it totally okay to eat candy for breakfast. We were a little disappointed that the cereal wasn't bunny and chick shaped like actual Peeps, but the flavor is on-point and gives us Springtime vibes.
BONUS: A bowlful of Peeps Cereal is a balanced part of an Insta-worthy breakfast!
Ditto Crossbody Bag from Loungefly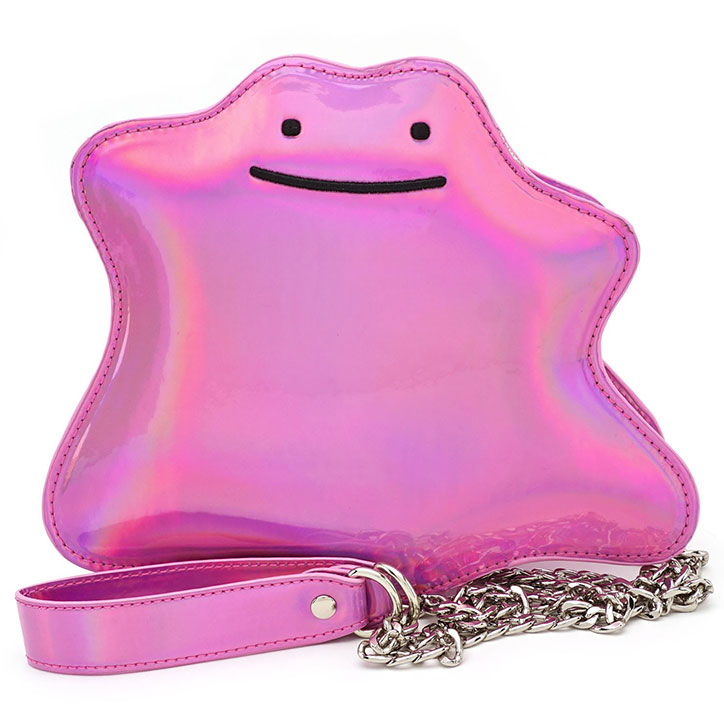 Loungefly is known for bringing everyone's favorite characters to life in the form of adorable mini backpacks, clothing, and accessories, but this Ditto bag is legit amazing. From Ditto's ridiculously cute smile to the holographic pink material, we think this bag is a must-have for any Pokémon fan looking to make a bold statement.
Gudetama Tamagotchi from Bandai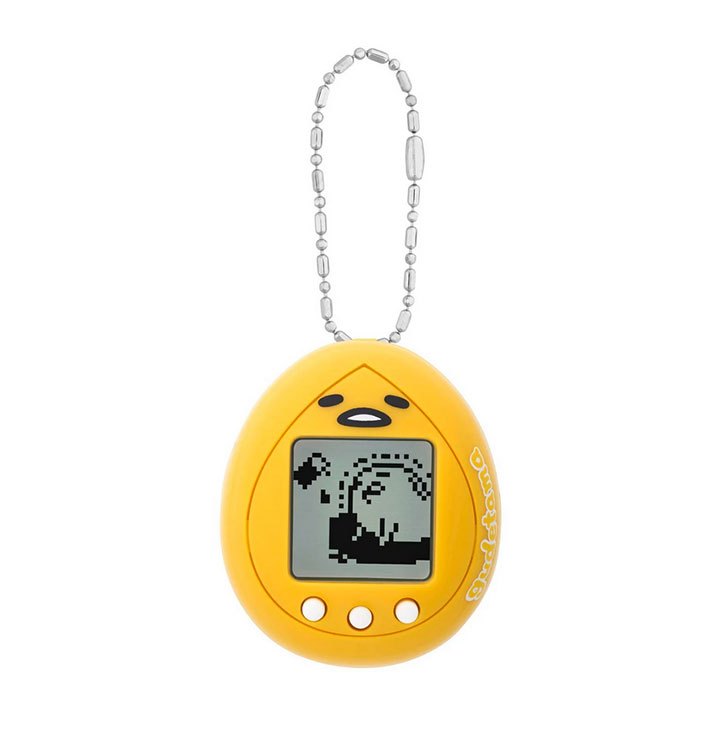 The world's laziest, most relatable egg just got the Tamagotchi treatment! The Gudetama Tamagotchi appeared at GameStop right before Christmas as a limited release but is now hitting Target stores.
There are two to choose from – a yellow one shaped like Gudetama's face, and a white one with an all-over Gudetama print. Feed him soy sauce and tomatoes and play games to keep him entertained. Whichever you choose, you'll love chillin' with your favorite egg!
#SNAPSTAR from YULU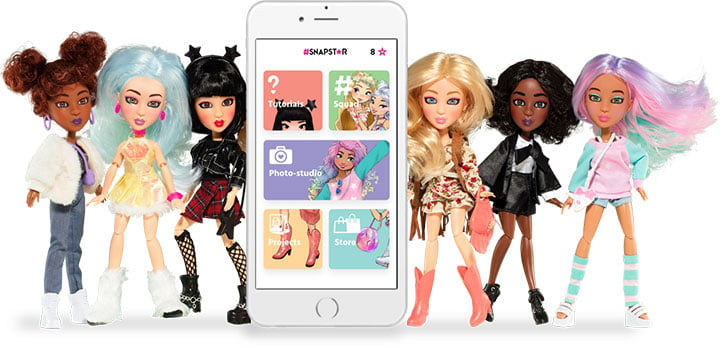 The first time we saw #SNAPSTAR dolls, our jaws literally hit the floor. They're absolutely gorgeous and their outfits are super trendy. Since the #SNAPSTAR squad are influencers in the making, there is an app you can download to snap, style, and share your own amazing #SNAPSTAR lifestyle photos.
The thing we love the most? Each of the girls has their own unique interests that make them special. From saving the environment to becoming a beauty guru – these girls have diverse interests that girls can really relate to. We have more #SNAPSTAR headed your way later this month, including an amazing giveaway – so stay tuned!
HACK Laptop from HACK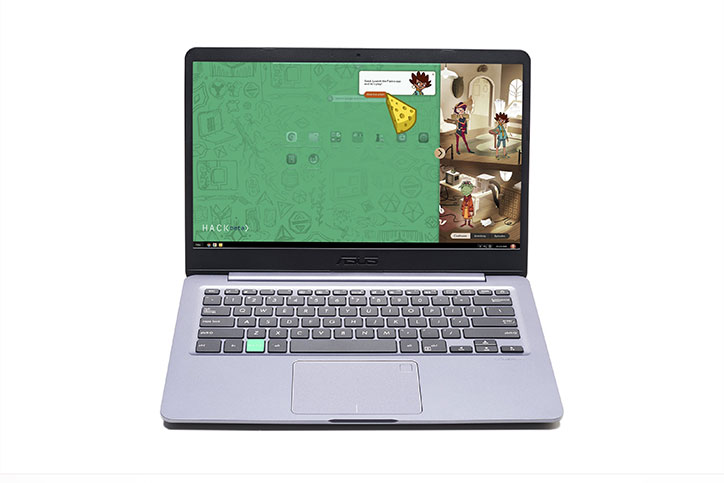 A laptop that teaches you to code by encouraging you to get your hack on? We're intrigued! HACK features new content every month including games, apps, and storylines that teach you the basics of programming. Not in the coding mood? No problem! Use it to work on your school projects, get your game on, chat with friends, or watch your favorite YouTubers.
We have a full review of HACK coming soon, but you can learn more by clicking here!
Sparkle Squad Forever Gift Set from Petite 'n Pretty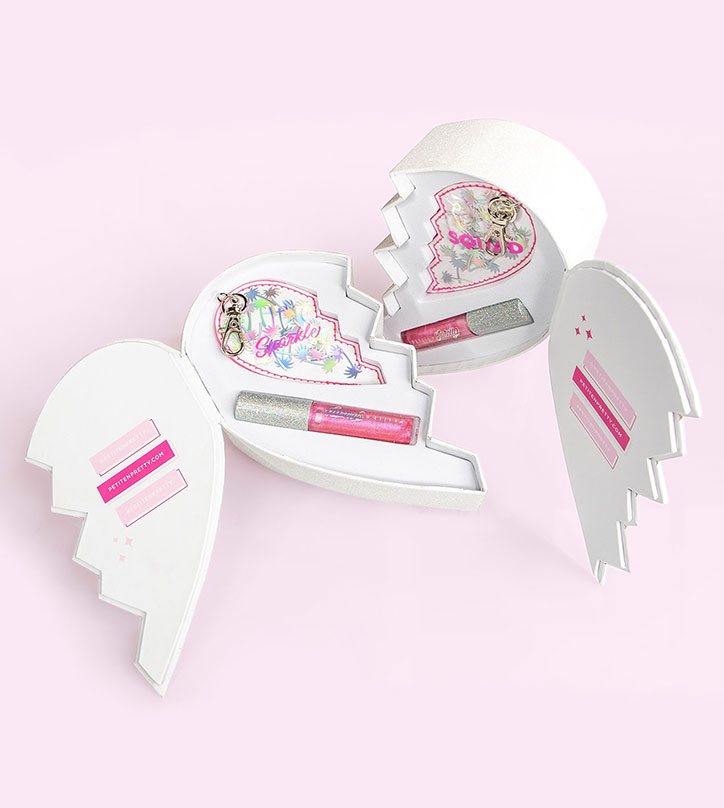 Looking for the perfect way to celebrate Galentine's Day? In need of a great birthday gift for your bestie? Look no further! The Sparkle Squad Forever Gift Set from Petite n' Pretty takes the idea of a best friend necklace to the next level. Inside the amazing packaging, you'll find two super shimmery, cotton candy flavored lip gloss inside. One for you, and one for your bestie! Each set also includes shareable confetti keychains so you can show off your BFF status every time you walk through the halls.
Like all Petite 'n Pretty products, this gloss is safe to use and made with natural ingredients.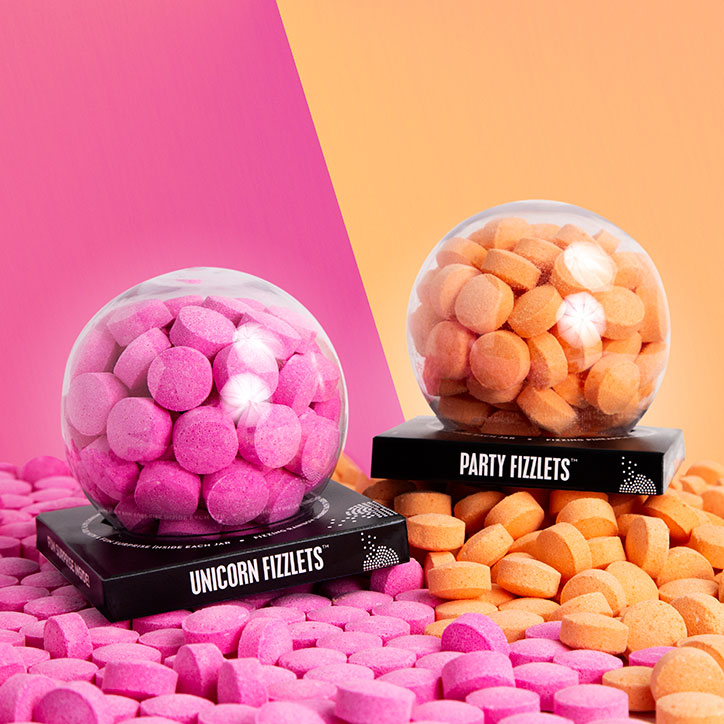 From mid-year exams to brutal winter weather, this time of year can really stress you out. That's why we are all about these two new products from Da Bomb Bath Fizzers – Fizzlets and Bath Blasts!
Fizzlets (seen above) are a fun new twist on bath bombs that totally transform your bath routine. Drop up to 30 Fizzlets tabs into the tub and watch as they fizzle and spin, releasing a soothing fragrance and hidden surprise.
Bath Blasts may look like bath bombs, but they're actually body scrubs, which makes them perfect for shower time. Get them wet and crumble them in your hands and watch as they foam up and reveal a fun surprise.
Fizzlets and Bath Blasts come in a variety of colors and scents, so you'll definitely want to try them all! Fun Fact: Da Bomb Bath Fizzers was started by two teenage sisters who are total girl bosses! Learn more about Isabel and Caroline in our interview!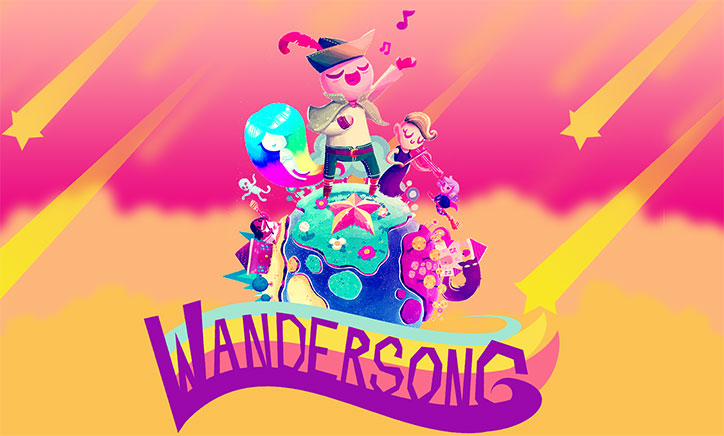 Wandersong is one of the best games we played on Nintendo Switch last year, and it just dropped on PS4. We were drawn to Wandersong for its cute graphics, but it was the whimsical world and unique gameplay that really won us over.
You play as an adorable bard who uses the power of song to solve puzzles, unlock secrets, and save the universe. It's easy and welcoming to learn for more casual gamers, but offers a deep and immersive story that will captivate even the most dedicated players. Plus, when you see the bard's sweet dance moves, your heart will totally melt! We recommend playing with headphones so you can truly appreciate the soundtrack.
Wandersong is now available on Steam (PC + Mac), Humble Bundle (PC + Mac), Nintendo Switch, and PlayStation 4.
Be sure to check back on the first Monday of each month for the latest edition of Heart Eyes so you can stay in the loop on all the best new stuff!