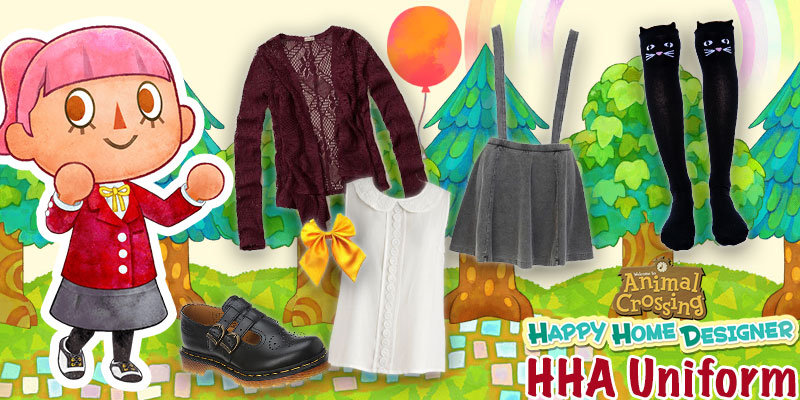 Happy Home Academy Uniform – Animal Crossing
In Animal Crossing: Happy Home Designer, it's finally our turn to don the maroon blazer and make important interior design decisions! We figured it was a great time to put together a Happy Home Academy Uniform of our own to wear while we play the game!
If you're looking to keep things official, a maroon blazer is the most important piece of the outfit. It's the one part of your
HHA Uniform
you're not allowed to change in the game, so it would be pretty legit to rock the blazer in your real life version of the look. If you're more of a rule breaker, try a maroon cardigan or other type of sweater. We promise the
HHA
won't kick you out, and
Mr.
Resetti
isn't gonna jump out of the ground to yell at you if you switch things up a bit.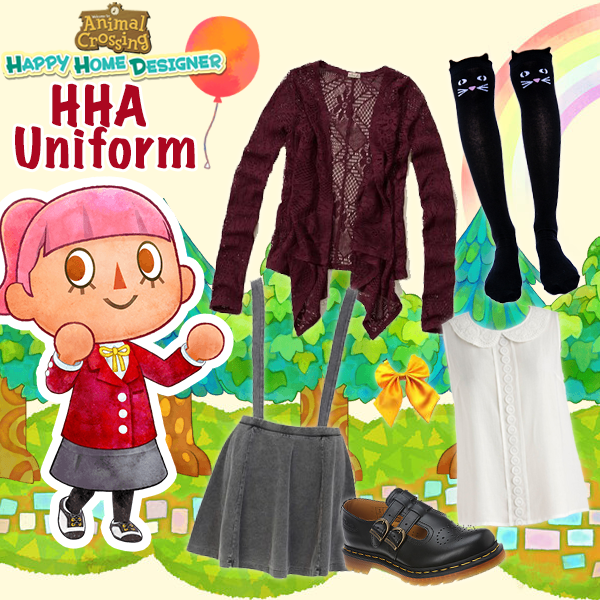 For the rest of the look, a cute white collared top or dress works best, so that you can add in a tie. Jumpers and skirts will allow you to wear really cute tights or knee highs (bonus points for ones with animals on them!) with your outfit, but we're okay if you prefer pants or leggings.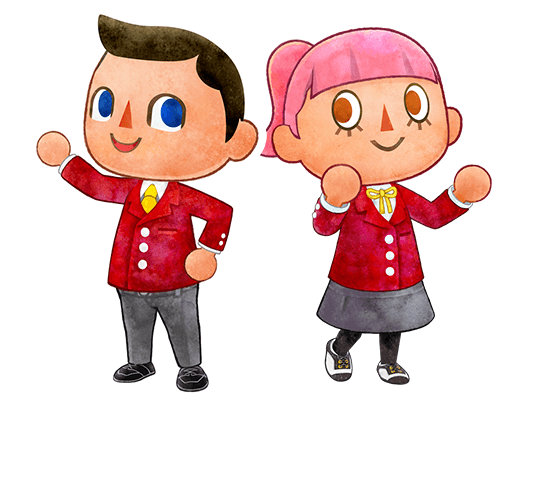 The HHA Uniform is very Hogwarts, with all the maroon and yellow. (Isabelle is definitely a Gryffindor. And that Tom Nook, you know he's a Slytherin. Okay, we swear we're done sorting Animal Crossing characters now.) As for shoes, you'll want something comfortable since you'll be on your feet designing all day, but something cute enough to still match the rest of your outfit. We're thinking something along the lines of saddle shoes, Mary Janes, or some boots.
Now that your look is complete, feel free to start rearranging classrooms at school or advising your neighbors on Feng Shui. If you're wearing the Happy Home Academy Uniform, you've got the power!