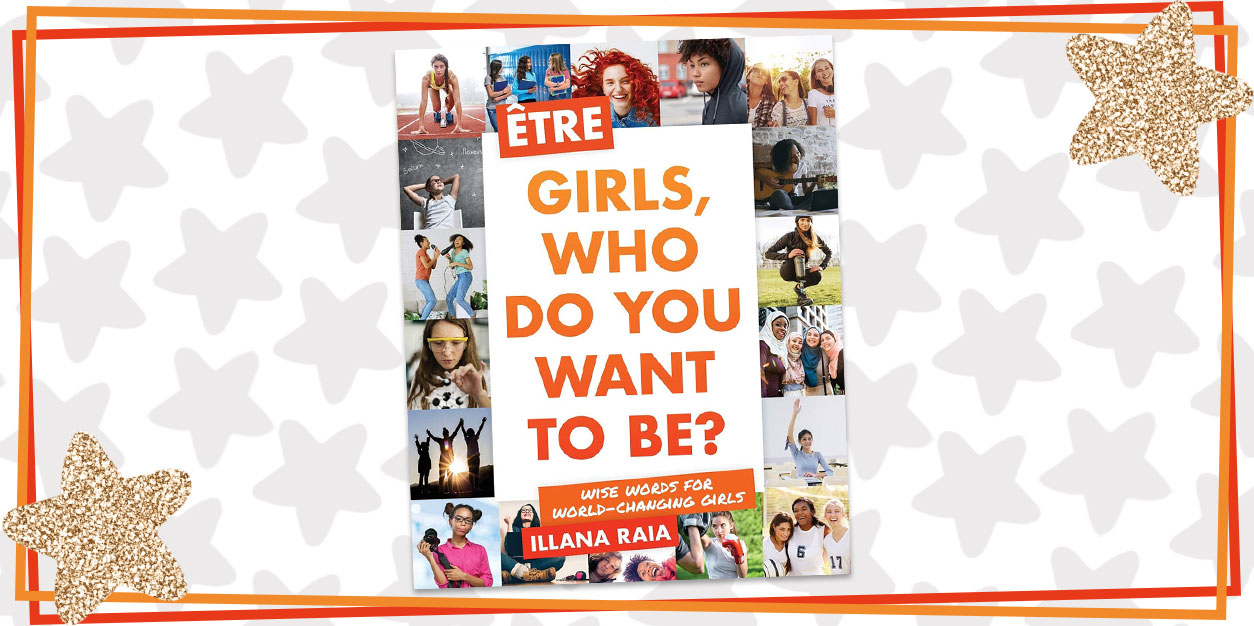 Get Inspired by Être: Girls Who Do You Want to Be? + GIVEAWAY!
Today we're celebrating International Day of the Girl by teaming up with our friends at Être to help empower and inspire you to follow your biggest dreams.
Être is a mentorship and resource platform encouraging middle school girls to embrace their passions and become their most authentic selves. Their new book, Être: Girls, Who Do You Want to Be? is out today and we think it's a must-have for every girl. Whether you dream of inventing your own product or using your voice to change the world, the Être book is the tool you need to make those dreams a reality. Having an idea is the easy part, but taking action or figuring out where to start can hold back even the most brilliant dreams. That's where this book comes in handy.
The Être book doesn't just encourage you to follow your dreams, it gives you the tools you need to actually start making things happen. Think of the book as a wise older sister you can carry around in your backpack. Every page is filled with quotes and interviews from trailblazing women and thriving teen girls that will inspire you. Each of the ten chapters breaks down big topics like financial confidence, philanthropy, entrepreneurship, STEM, and more.
As the book states "You are already becoming who you want to be. All you need are the right resources and mentors to help you along your journey." Each section of the book does just that – every colorful page is overflowing with empowering graphics, useful tips, and resources that can help spark your curiosity and help you achieve your goals.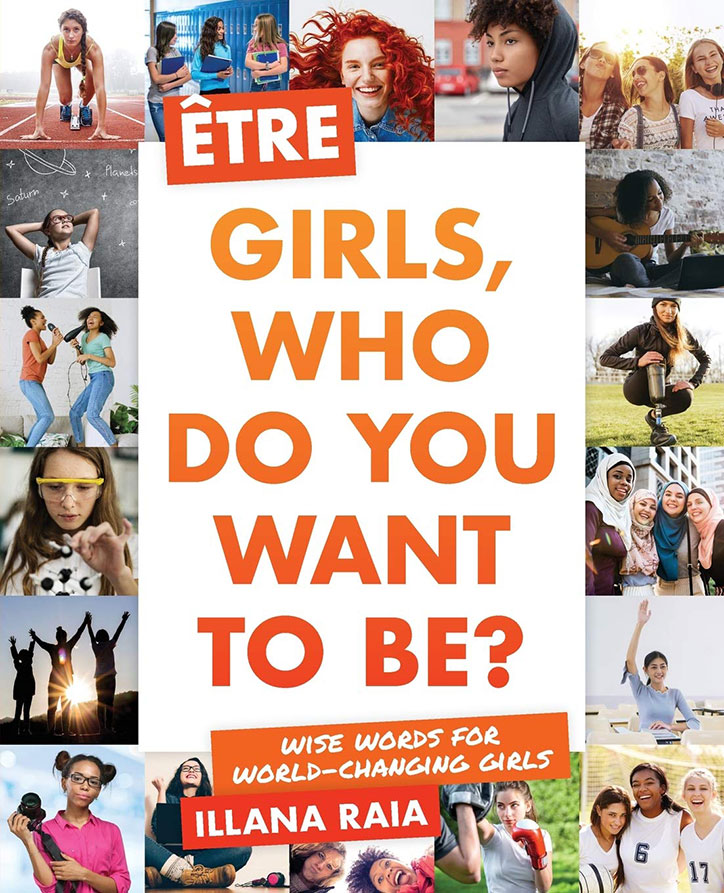 Être means "to be." And girls, middle school is not too young to ask yourself this all-important question: Who do YOU want to be? Think of this book as a smart big sister in your backpack, encouraging you to stick with what you love and helping you springboard your authentic interests into more.
SO . . . WHAT IS ÊTRE? A bold, full color magazine-style collection of articles breaking down big ideas like financial confidence, mentorship, philanthropy, and entrepreneurship for today's motivated girls. Organized by topic (#BeSmart, #BeWi$e, #BeInnovative), and featuring Insta-inspired graphics, Être offers wise words to world-changing girls . . . at exactly the right time.
WHO'S IN IT? Get ready for empowering quotes and interviews from luminary women alongside input from inspiring girls across the country.
WHO'S IT FOR? Middle and high school girls everywhere . . . and the moms, big sisters, and cool aunts reading over their shoulders.
Être: Girls, Who Do You Want to Be?: Wise Words for World Changing Girls
AUTHOR: Illana Rais
PUBLISHER: Être Press
DATE: October 11, 2019
By connecting girls with the experiences of the women who came before them, Être is able to inspire the next generation of change-makers, leaders, and disruptors to make their mark. We also love how some of the chapters touch on finding your squad, celebrating the accomplishments of others, and encouraging girls to lift each other up rather than tear them down.
The book is available now, but we teamed up with Être to give one lucky YAYOMG! reader the chance to WIN a copy!
Être Book Giveaway: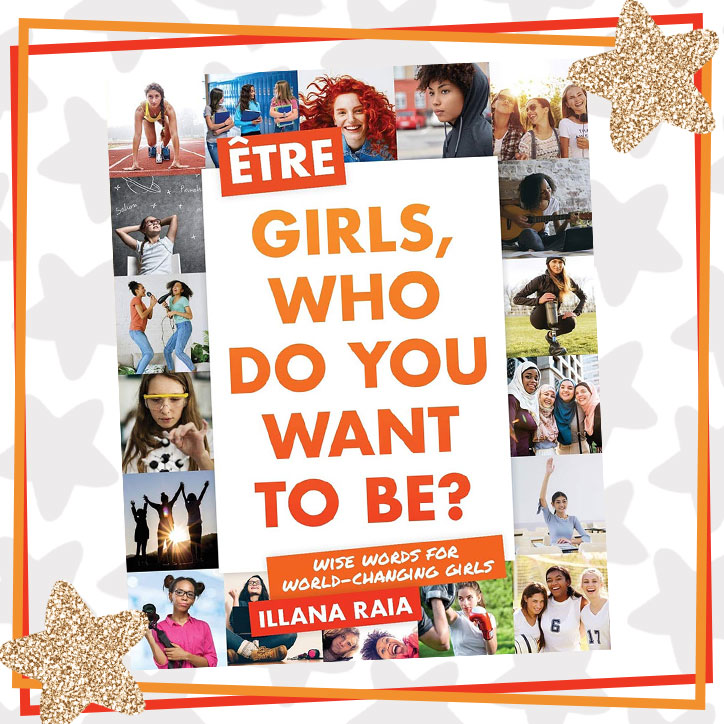 WHAT DO I WIN?:
ONE (1) lucky winner will receive a copy of Être: Girls, Who Do You Want to Be? by Illana Raia, generously provided by Être.
HOW DO I ENTER?:
Grab a parent or guardian and have them fill out the form below by October 20, 2019 at 11:59pm ET.
Giveaway runs from 10/11/19 at 03:00 pm ET through 10/20/19 at 11:59 pm. Open to US residents ONLY. Be sure to read the fully detailed rules HERE before entering.
THIS GIVEAWAY HAS ENDED AND THE WINNER HAS BEEN CONTACTED.
You must be 18 or older to enter. Please, only ONE entry per person. If selected as a winner, we will provide your parent/guardian with an affidavit to confirm that you are a valid winner who has permission to win. They will be REQUIRED to sign and return the affidavit to YAYOMG! to claim your prize. Prizes will not be mailed out without signed parental consent.
In need of another inspiring read? We think you'll love Kid Activists: True Tales of Childhood from Champions of Change!