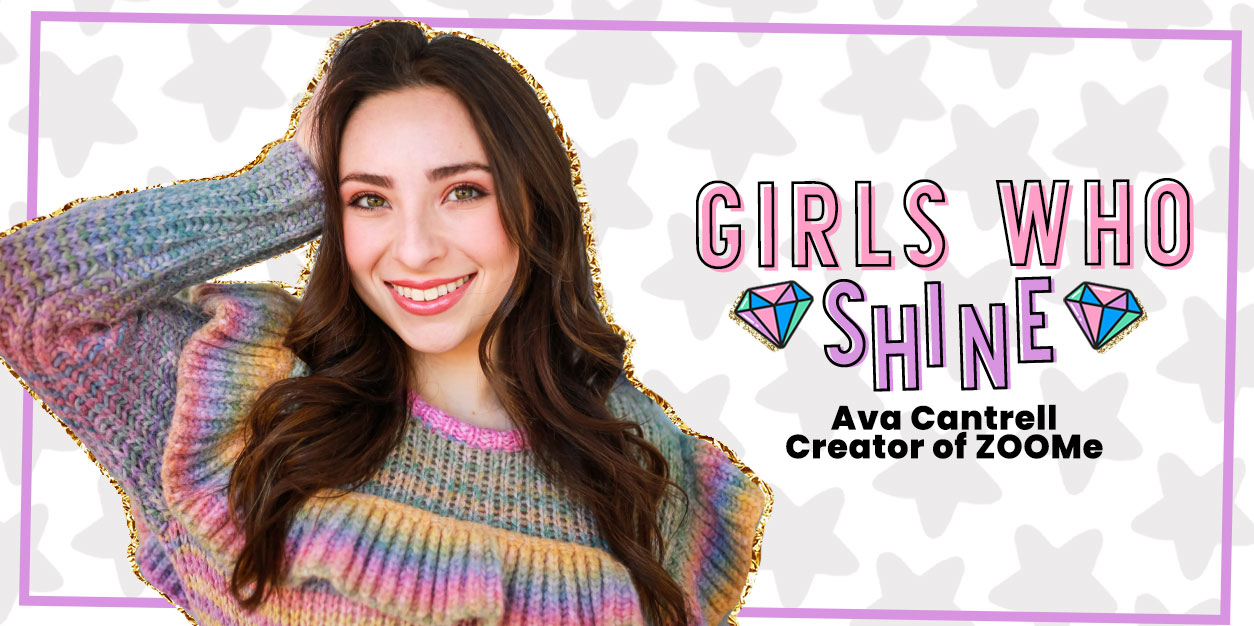 GIRLS WHO SHINE: Ava Cantrell, Creator of ZOOMe Wear
GIRLS WHO SHINE is a brand new series on YAYOMG! where we're spotlighting passionate young entrepreneurs, activists, innovators, and other girls who shine bright in a big way!
For our final GIRLS WHO SHINE spotlight for the year, we chose someone who transformed the hardships of this uncertain year into a budding business! That girl is Ava Cantrell, creator of ZOOMe Wear!
You may know Ava from her appearances on Haunted Hathaways and Young Sheldon, but when her acting career went digital during the pandemic, she switched gears, starting a line of trendy blue light blocking glasses with her family. After struggling with eye strain caused by the constant screen time needed for virtual auditions and more time streaming her favorite shows during the pandemic, Ava's need for computer glasses sparked an entire business!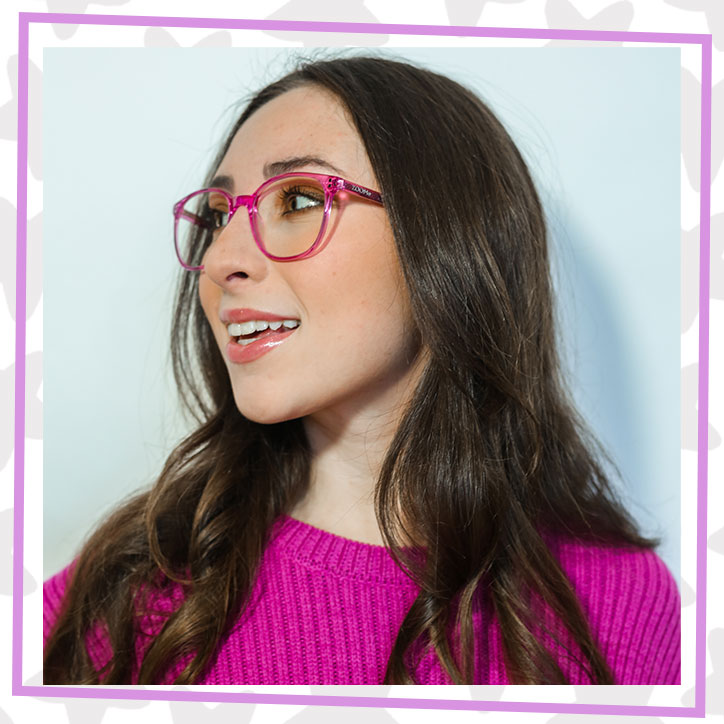 Adapting to a new normal was a challenge that Ava and her family embraced together. There were challenges, of course, but with their love and support, they've been able to grow ZOOMe into a brand they can all be proud of. Ava can't wait to get back to acting and release a few projects she had in the works before things came to a halt, but in the meantime, she's loving tackling the world of entrepreneurship and trying new things!
Get to know Ava Cantrell as she dishes on starting ZOOMe Wear, her biggest inspirations, and the importance of being true to yourself!
Get to Know Ava Cantrell: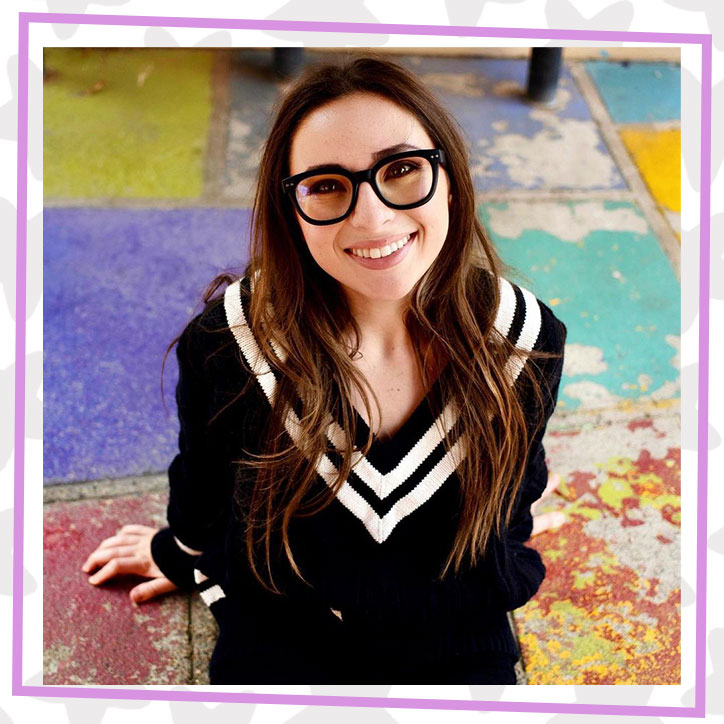 Tell us a little bit about YOU!

AVA CANTRELL: I am an actress, and most recently, an entrepreneur. I started acting when I was young in commercials and short films. I got my big break on Nickelodeon playing Penelope Pritchard and then went on to work for Warner brothers and big networks.

I live in San Diego, away from Hollywood, and you can find me on the beach surfing or hiking with my rescue dog Roxy. I am passionate about helping others, being creative, and staying true to who I really am.
What inspired you to break into the business world and start the ZOOMe brand?

AVA: I am sure all of you can relate to how much screen time we are all putting in with this pandemic. From online school to binge-watching shows, my eyes were getting sore and strained, so I asked my Dad to source some blue lens glasses, and the rest is history!

We quickly moved on getting it all together. We are doing all the work ourselves from the website, photography, marketing, buying, wholesale, sales, and shipping. It has been a great learning process.
How do ZOOMe glasses stand out from other blue-light blocking glasses?

AVA: I think ZOOMe glasses are the best on the market for these reasons. Our optical styles have a frame and lens that you would only get at an optician. The lens and the frame are the best quality you can get for the price. We have the most stylish glasses and recently were named the best and most stylish in "Women's Health Magazine."

We sell women's, men's, readers, and kids as well as a $20 collection. We wanted to offer one-stop shopping for everyone in the family. My parents have been in the eyewear business for almost 30 years, so they really know glasses. I feel with all our strengths, we came up with the best optical brand imaginable!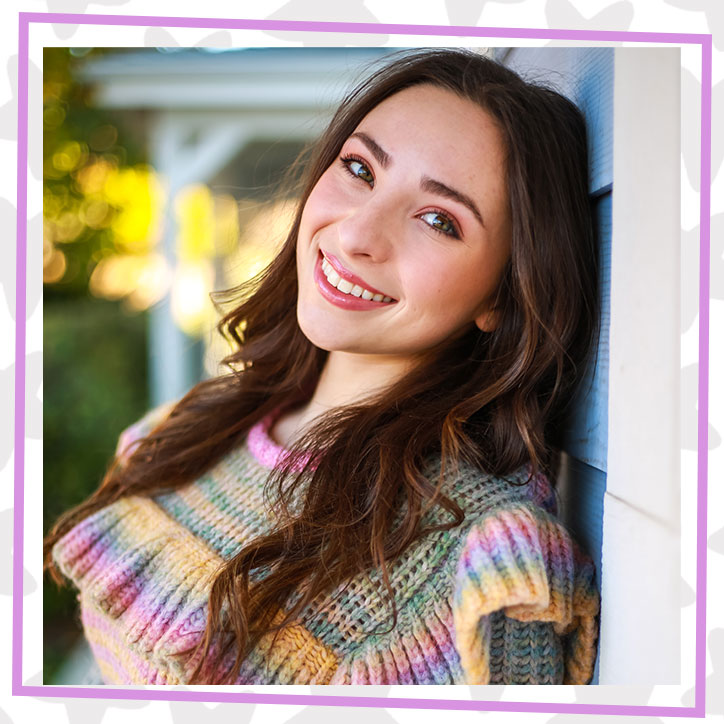 What do you love most about running a business with your family?

AVA: It is so fun working with my family. I get to work my own hours. If I am feeling creative or motivated, I can work at any time of day. We each have strengths that are totally different. If I get busy with acting or school, my family can take over. If they get busy, I can take over. We have a lot of fun together!

Whenever I am shooting new styles in my lightbox, my dog Rodeo always wants to pop inside, and whenever it happens, we all laugh and talk about how cute he is. It is truly a family business with lots of heart and soul.
What is the biggest challenge you've faced while working to grow your business?

AVA: I think the challenge is to be adaptable. We quickly realized that we were missing something important in our market – reading glasses. We had to source those quickly. We want to be at the beginning of this trend, and wave and we are, so it is challenging to work fast.

We self-imposed a deadline to release the website then our glasses came in late, so we were shooting and editing all hours of the night. The challenge is to realize that plans usually do not work out and to always have a plan B! Also, be adaptable to what your clients want to buy!
In addition to running a company, you're also an actress! What are your favorite ways to de-stress after a challenging week?

AVA: I love binge watching shows, working out, spending time with my loved ones, and hiking with my dog! It is so important to de-stress and to find that time.
What's up next for you?

AVA: I had three projects on the calendar last March and I am super excited that one is going back up on the 2021 March calendar. I will be filing the lead role in a feature film called My Fathers Joy.

I am also producing for Brandon TV and we have a teen drama that I will be starring in called Crestmore. It has gone from zero to 60 fast and I am all for it!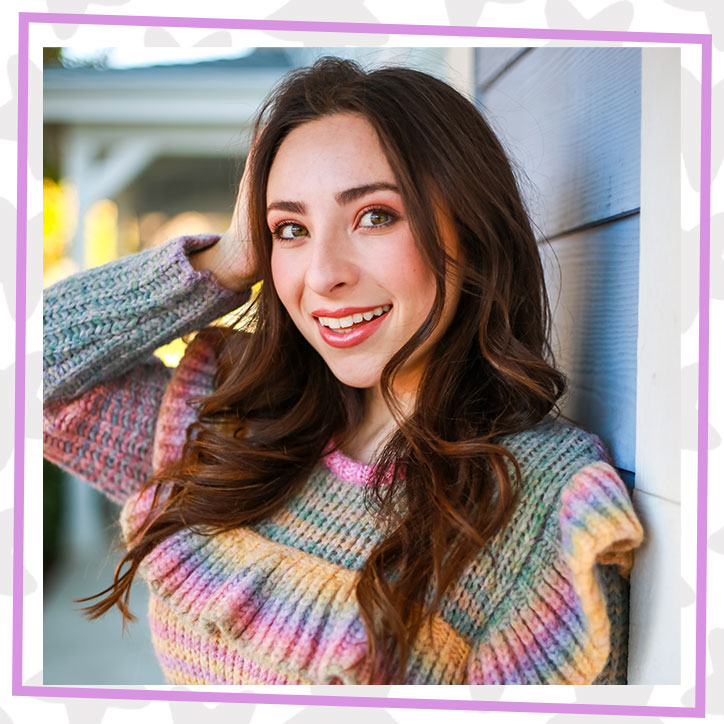 This is how I shine bright…

AVA: I shine bright by being myself and encouraging others to do the same. Because I was bullied in school, I left to attend virtual school and because of it, it made me stand taller myself.

I think it is so important for young girls, tweens, and teens to stand up for themselves. Peer pressure is all over, but no one is pressured to do the right thing or to help others. I shine because I have never worried about being cool, but I have always cared about being kind and a good person.
My biggest dream is…

AVA: I dream of my career continuing to rise slow and steady. I dream of happiness and for everyone to live a normal life again. It would just be great to be able to see friends and spend time with them without the worry of COVID. I dream of traveling. I dream of working on set again and then being able to dress up and walk the carpet again for my future projects. I know when all of this happens, I will appreciate it so much more!
The women who inspire me are…

AVA: Jane Goodall inspires me so much! She completely transformed our understanding of chimpanzees. They are our closest relative in the animal kingdom, and her studies were groundbreaking.

I am also super inspired by Lily Collins right now, and her hairstyle is on my fridge. I love her work, style, and look. I might have to cut my hair soon. YAYOMG! is the first to hear it…LOL!
The advice I want to share with other girls…

AVA: Each of you is special and amazing in your own way. Do not ever feel less than. Embrace your differences and strengths. I am very petite and struggled with that, but then I realized it really isn't that important. Do not compare yourselves with others because then you will be focusing on the wrong things.

Surround yourself with positive and good people that lift you up, and if you cannot find those people it is better off to be alone until you can. I have had phases in my life that I felt lonely and without many friends, but these days my life is so full. So, hold on for that and use that time of being alone to grow as a person. Always believe in yourself, and you will go far in life!
Now that you've heard Ava's inspiring story, check out our other empowering GIRLS WHO SHINE features here!