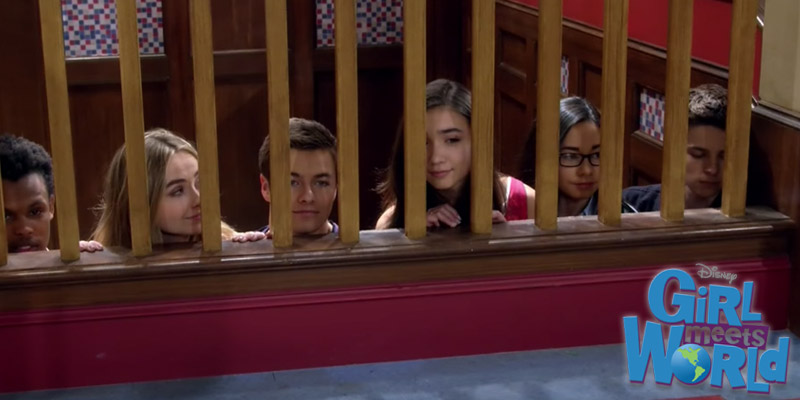 The Girl Meets World Gang is Headed to High School
If you're like us, you've been counting down the hours, minutes, and seconds until the Girl Meets World Season 3 premiere since the moment the finale ended. Thankfully, during the RDMA's on Sunday night, Disney Channel made our come true by providing us with a teaser for Season 3.
In the Girl Meets World Season 3 Teaser, we get our first glimpse at Riley, Maya, Lucas, Zay, Farkle, and Smackle as they try to make their mark as freshman in High School. Even though the teaser is only about 30 seconds, it's jam packed with drama and clues as to how this season is going to go. The gang seems pretty enthusiastic about their fresh start, but as GMW generally teaches us – life just isn't that easy.
Maya and Riley get shoved apart in the halls, just as they promise each other they'll stick together no matter what happens, showing us that High School can put a lot of pressure on friendships. Lucas is being bullied by Thor, an upperclassman who appears to be a variation of the guy Lucas used to be. Riley and Lucas still seem to be up to their "will they/won't they" ways, with Lucas walking away from her super frustrated. It also seems that Smackle is now attending the same school as the rest of the gang, which is sure to lead to some hilarious moments, as well as adds all new drama and possible romances to the mix.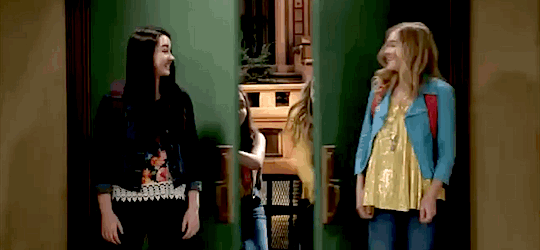 The teaser does a great job of getting us die-hard Girl Meets World fans hyped for the 2 episode premiere in June, but it's also got our minds racing, wondering what's next for our most favorite group of friends as they're forced to tackle the harder scenarios that come along with being in High School. We also get a brief sneak peek at the new characters, Nikki, Francesca, and Thor, who are sure to shake up the comfortable little bubble that Riley, Maya, Lucas, and Farkle have been living in since Middle School.
On Twitter, the Girl Meets World writers have shared that a lot is going to happen in Season 3, and that as always, the relationship between Riley, Maya, and Lucas is definitely coming into play (and possibly resolved, maybe.) in some of the episodes this season. They've been really careful as to not spoil anything so far, but as the premiere gets closer, we're sure they'll be back at it, Tweeting more often and giving us little glimpses of what to expect throughout each episode.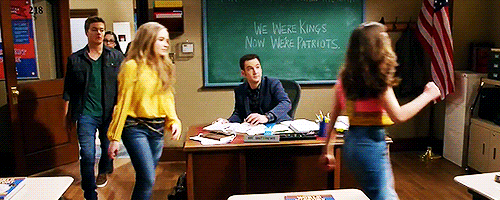 There isn't an official date for the premiere episode just yet, but we do know that it will be 2 episodes, and that it will be airing in June! With "Adventures in Babysitting" and "Bizaardvark" both airing on June 24th, it's pretty safe to assume that Girl Meets World will likely premiere before that, but don't hold us to it!