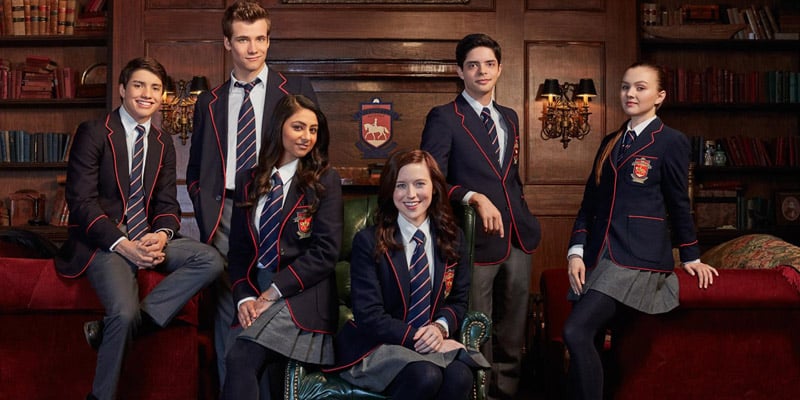 Ride is a New Nick Series About an Equestrian Boarding School
"Ride" is a brand new dramedy hitting Nickelodeon this Summer from Breakthrough Entertainment. It's the perfect combination of boarding school drama, high school awkwardness, and horses!
The show takes place at Covington Academy, a super posh, super elite equestrian boarding school filled with students who are wealthy, privileged, and exceptionally talented riders. 14 year old Kit Bridges is the school's latest student – but not because she's the best of the best. In fact, she's actually terrified of riding horses! She's attending the academy because she convinced her dad to take a job in England at this exclusive boarding school because it would be a great career move for him, as well as a huge change for their family. Picking up and moving to a new country and starting a new life is Kit's attempt at starting over after the death of her mother.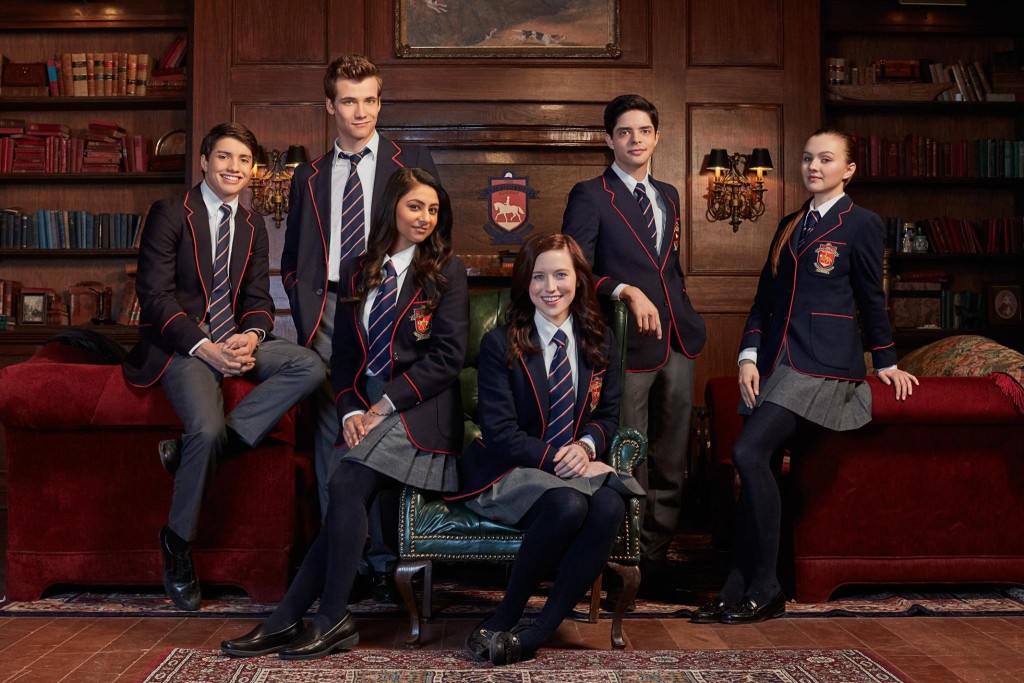 Unfortunately for Kit, things aren't quite that easy. Being the new kid is hard, but hiding a fear of horses at an equestrian boarding school with a strict headmistress and kids you're not sure how to relate to is even harder. As Kit tries to figure out life in a new place, face her fears, and fit in, she also must learn to tame her horse, TK, who's notorious for being the most troubled and difficult horse at the Academy. Each episode will feature Kit facing a new challenge, from mean girls to romance to dealing with the structured boarding school life and learning all about British culture, and how it's different from how she grew up. Despite her challenges, Kit will learn to be her best self and heal emotionally from all of her new life experiences.
Set in England, and filmed in Ireland, "Ride" will have beautiful scenery, incredible horses, and promises a cast of unique and interesting characters. "Ride" is an obvious must-watch for fans of the equestrian life, but a great watch for fans of Nickelodeon's other recent dramas, like "House of Anubis", "WITS Academy", and "The Other Kingdom". The series has been picked up for a 20 episode first season, and we just can't wait to saddle up and watch!